Shopping is often one of the key activities for tourists, and outlet malls have exploded in popularity over the last few years, with shoppers constantly seeking better discounts for wider ranges of goods. Outlet malls are saviours for the penny-pinching shopper lusting for clothes and accessories from designer brands, considering the hefty price tags of these items. Of course, some outlet malls are better than others, and here, we narrow down the very best designer outlet malls that offer the most incredible discounts and shopping experiences.

Woodbury Commons Premium Outlets (New York, USA)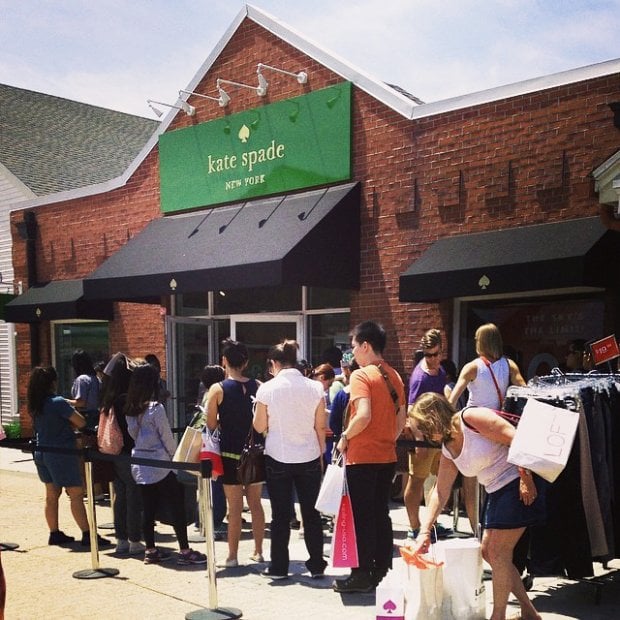 Image credits: http://bit.ly/TmT2pt
Located in Central Valley, New York, Woodbury Commons has become a must-visit for tourists in the region, to the extent that residents in the area can be plagued by traffic issues on major shopping days.
With 220 stores and brands ranging from Balenciaga to Valentino, Woodbury Commons is one of the largest outlet malls in the world. Discounts range from 25 to 65% off the regular retail prices, and their website also offers additional discount coupons available for download as part of the free VIP Shopper Club. With these discounts, you can easily get bags from brands like Coach and Kate Spade for under USD 150 – don't miss out on snagging your very own designer bag at these tempting prices!
Address: 498 Red Apple Ct, Central Valley, NY 10917, United States
Getting There: Frequent daily bus services make the trip to Woodbury Commons from Port Authority and other convenient pick up locations in New York.
Bicester Village (Bicester, England)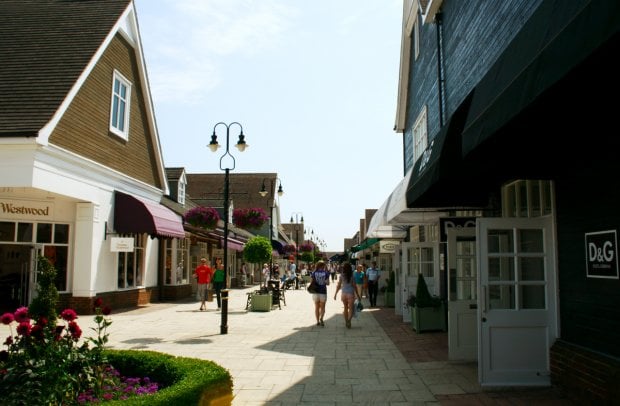 Image credits: http://bit.ly/1nXytuQ

Image credits: http://bit.ly/UyUxSz
Just an hour's train ride from London, Bicester Village boasts over 130 outlet boutiques, with British brands like Mulberry and Burberry being the highlights of this outlet mall. Even the classic handbag ranges like Mulberry's Alexa and Bayswater are stocked and discounted at Bicester Village, and you can save up to GBP 300 (USD 510) on their most popular bags. Not to mention how gorgeous this outlet mall is – as the name suggests, Bicester Village is modelled in the like of a quaint English village, and with the shops being spaciously spread out and interiors kept neat and tidy, it promises a pleasant and relaxing shopping experience.
Address: 50 Pingle Dr, Bicester OX26 6WD, United Kingdom
Getting There: Buses operate every half an hour from Magdalen Street in Oxford to Bicester Village.
La Vallée Village (Paris, France)

Image credits: http://bit.ly/1uW2XhJ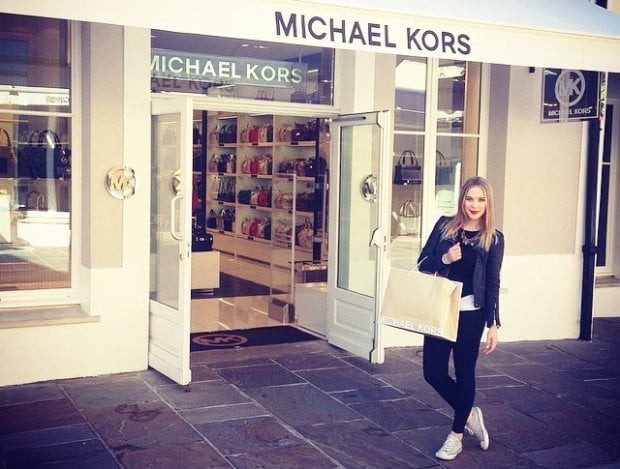 Image credits: http://bit.ly/T2yB0s
Whilst in Paris, most would not miss out on visiting Disneyland Paris, and with La Vallée Village located 5 minutes away from Disneyland, it's a convenient location for shoppers looking for deals on designer brands. Similarly to Bicester Village (England), La Vallée Village is reminiscent of charming French towns and villages, with the luxury stores kept intimately scaled to offer a better shopping experience. With Jimmy Choo shoes going for as cheap as EUR 75 (USD 100) and 70% discounts on Celine bags just some of the deals available at La Vallée Village, you should definitely make a trip to this outlet mall after visiting Disneyland Paris.
Address: 3 Cours de la Garonne, 77700 Serris, France
Getting There: Take the RER Line A train to Val D'Europe station and La Vallée Village will be a ten-minute walk away.
The Mall (Florence, Italy)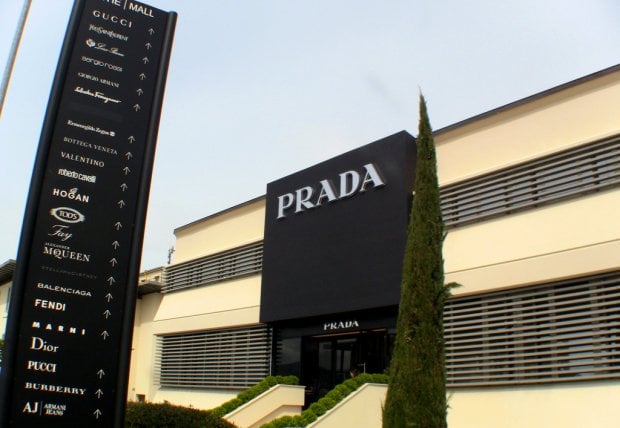 Image credits: http://bit.ly/1vWWQft
With Italy being the birthplace of many luxury fashion houses like Prada and Gucci, goods from these brands will naturally be more affordable here. If the designer brands of your liking are Italian, The Mall is the place for you – their stores in The Mall have massive selections of goods, all at discounted prices. At the Mall, you can add a pair of Miu Miu shoes to your shoe closet for a mere EUR 50 (USD 68), or a Gucci handbag to your collection for just EUR 200 (USD 270). Don't forget the VAT refunds that non-EU tourists are entitled to as well, with every EUR 155 (USD 210) spent (at one time, at one store) qualifying a return of the 20% VAT. With such great prices and selections, The Mall is not to be missed if you are visiting Italy.
Address: Via Europa, 8, 50066 Leccio Reggello Firenze, Italy
Getting There: A daily bus service from the BUSITALIA/SITA depot (near the central train station) will take you directly to The Mall.
Space (Florence, Italy)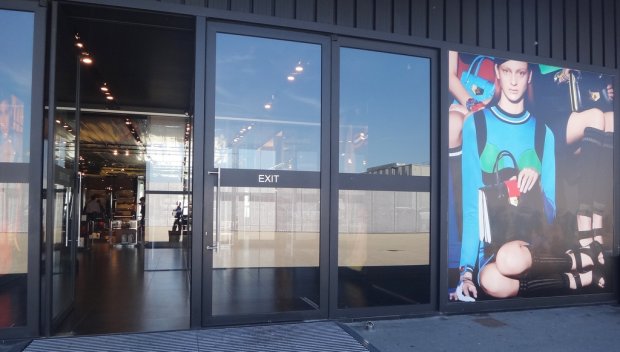 Image credits: http://bit.ly/1nQNUoz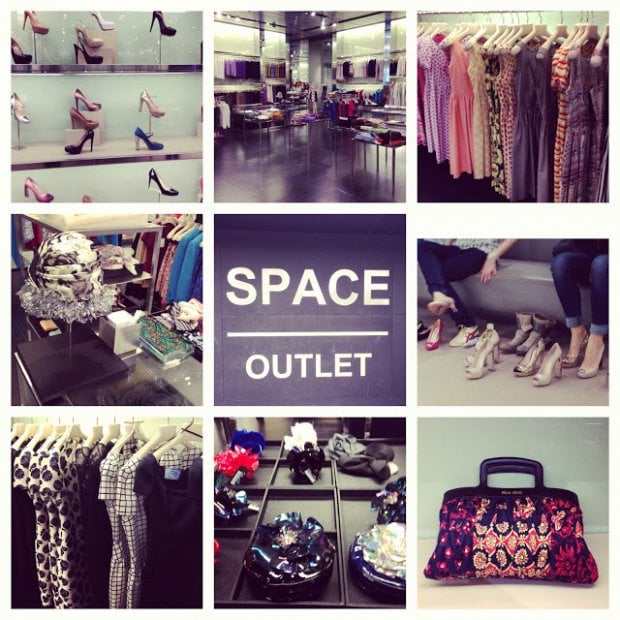 Image credits: http://bit.ly/1nvPSJ7
This exclusive outlet mall only stocks four brands: Prada, Miu Miu, Car Shoe and Church's, but with discounts up to 75% and the high level of service it offers, it should surely earn a place on your travel itinerary. A ticket is required to shop in this outlet, and this ticket is also used to reserve your chosen items, with them being sent to the register by the staff, saving you the hassle of lugging all your items around. With Prada goods like ties, skirts and shoes all going for under EUR 100 (USD 136), it is no wonder that such a system was put in place. If you're a fan of these four brands, Space is definitely worth a trip to.
Address: Via Levanella Becorpi, Localita Levanella, S.S. 69, Montevarchi, Italy
Getting There: Take the Florence-Rome train to Montevarchi and then a taxi (which all have pre-printed standard fares) to reach Space.
Citygate Outlets (Hong Kong)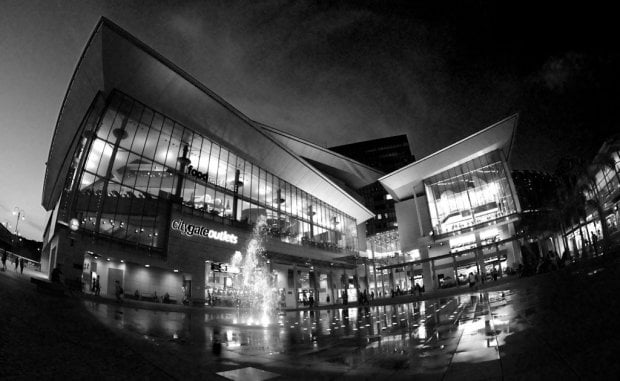 Image credits: http://bit.ly/1lEqZg1

Image credits: http://bit.ly/1nwKQe5
The first outlet mall in Hong Kong, Citygate Outlets houses over 90 international brand names and offers an all-year round discount of 30 to 70% on their goods. While the goods on display may not be as cheap as those in the American and European outlet malls, Hong Kong is a travel destination easier on the wallets of Asian tourists than the aforementioned countries, which will free up extra cash for splurging on branded clothes and accessories from brands such as Diane von Furstenberg and Armani. Hong Kong is well known for being a shopping heaven, and Citygate Outlets is a must-visit for tourists keen on getting good deals on designer goods.
Address: 20 Tat Tung Road, Tung Chung, Lantau, Hong Kong
Getting There: Take the Tung Chung line on the Hong Kong MTR to Tung Chung station and exit from Exit C.
Gotemba Premium Outlets (Japan)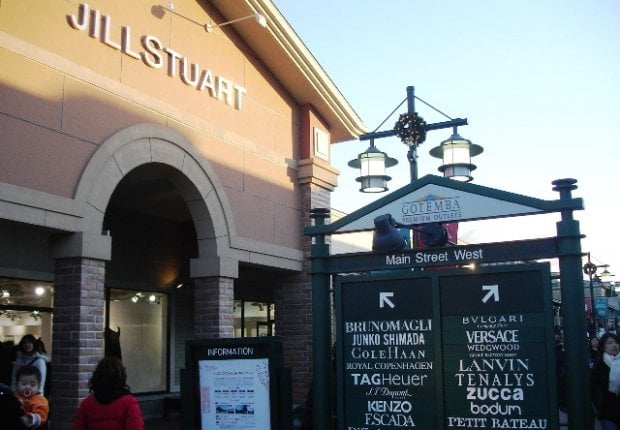 Image credits: http://bit.ly/1qsro6t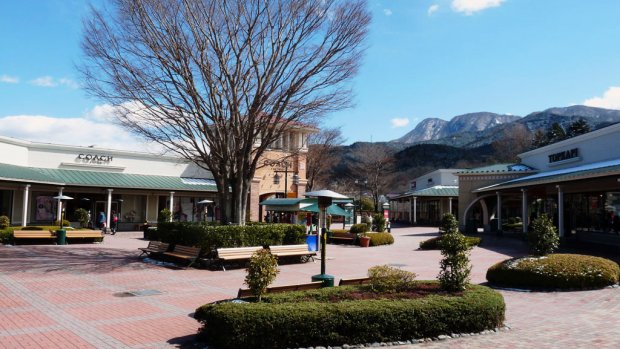 Image credits: http://bit.ly/Tn04dZ
One of the largest and the most popular Japan outlet mall, Gotemba Premium Outlets has more than 200 stores, with brands ranging from Armani, Dolce & Gabbana to Yves Saint Laurent. Like Citygate Outlets (Hong Kong), while the prices may be higher than those in Western countries, the relative proximity for Asian tourists may make this outlet mall a better alternative. In addition to the usual 25 to 65% discount prices, seasonal sales in June and December will further lower the prices of the goods available, making it a perfect shopping spot for tourists seeking to enjoy summer or winter in Japan.
Address: Fukasawa, Gotenba, Shizuoka 412-0023, Japan
Getting There: From Tokyo or Shinjuku station, take the JR Bus Kanto "Gotemba Premium Outlets Shuttle" directly to Gotemba Premium Outlets.
Inspired? Shop till you drop with TripZilla's Shopping Packages!