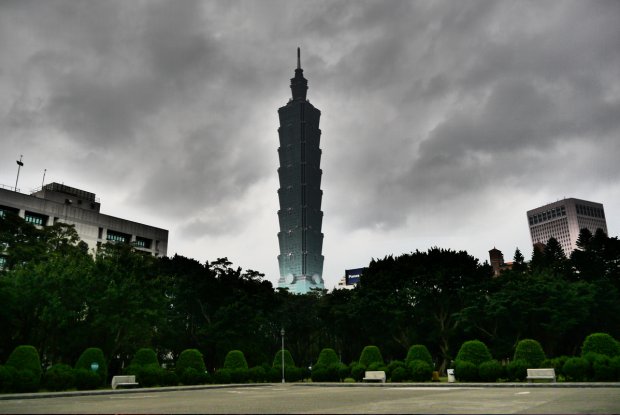 Numerous people have asked me about the affordability of travelling to Taiwan and how to do so on a budget. Here, I will share with you how I travelled Taiwan with a budget of SGD 1000 for 21 days. Before I went on my trip, I gave myself a daily budget of SGD 50. This includes accommodation, transport, food and probably one or two drinks every night. I did a clockwise tour of Taiwan, down the east coast and back to Taipei via the west. Some of the major places I travelled to include Taipei, Hualien, Taitung, Kenting, Kaoshiung, Tainan, Taichung, Alishan and Cingjing.
Flights
Singapore has one of the best airline hubs in the world. This means that there are many flight options making prices really competitive. For people doing transits, check out your flight combinations involving a stop in Singapore. The Singapore – Taipei route offers one of the best prices for the distance covered. There are numerous budget airlines such as Scoot, Tigerair, AirAsia and Jetstar. I booked my return tickets with Scoot at an outrageous discounted price; return tickets for Singapore-Taipei at SGD 82.67. I snatched the deal when it was on promotion and the price was inclusive of the yellow seat selection which provided extra leg room. My 6 feet frame needed that very much.
Scoot Return Flights: SGD 82.67
Also read: Tigerair Taiwan Launches This September with Maiden Flight to Singapore
Travel insurance
Always travel with insurance – you wouldn't want to spoil your vacation by paying more because of unexpected adverse circumstances. I always ask myself this defining question: Do I want to pay the insurance premium or risk paying at least ten times more if I don't buy insurance? The answer is obvious. So do it, buy travel insurance! I got my insurance from MSIG  a 25% discount, which comes to SGD 58.12. It came with a complimentary Adidas travel pouch. My advice: compare between different travel insurance agents and get the best deal for similar coverage.
MSIG Insurance: SGD 58.12
Also read: How To Pick The Right Travel Insurance
Accommodation
Here's the important part of your budget if you really want to do it cheap. When I was in Taipei, hotel prices were pretty crazy, even at hostels. I got my hostel near Zhongxiao Dunhua Station which was the perfect location in terms of accessibility. When you travel out of Taipei, hotel prices drop dramatically. At some cities, I even stayed in hotels, provided that they are of equal cost or just slightly more expensive than hostels. I was able to do this because I was travelling with a friend, which made private accommodation more cost efficient.
Try to factor in the cost of breakfast because some accommodations provide free breakfast. If breakfast is included, that's a plus. Some of the hostels I stayed in provided free bikes to explore the surrounding area, a good extra service I say. These things matter when you are on a budget. On average, I spent a total of SGD 421.59 on accommodation which comes to around SGD 21 per day. It is a large percentage of my budget if you have realised.
Accommodation: SGD 421.59 Also read: 10 Hotel Secrets They Don't Want You to Know
Transport
Transportation in Taiwan is pretty straightforward. I travelled either by trains or buses. I took a taxi twice, the first one was because I had no other choice as I was at some night market and buses were not running any more. The second time was from Kaoshiung to Kenting and it was a car-pool so the price was the same as if I had taken a bus. Your best bet to save on transportation cost is to stay away from taxis unless you are car-pooling. Travel like a local and you will experience more. I walked a lot because I wanted to see more. You will miss out some things if you don't travel on foot. My total spend on transportation was SGD 202.51, which is roughly SGD 12 per day.
Transport: SGD 202.51
Food
This is the reason most people travel to Taiwan for. Even though you are on a budget, remember that you are also on vacation. The food is cheap in Taiwan. A normal meal costs just a couple of dollars; for example, a plate of beef fried rice will set you back SGD 3. I ate mainly from street stalls and night markets. I spent a total of SGD 214.39 on food, an average of SGD 11 per day.
Food: SGD 214.39
Also read: 21 Taiwan Street Snacks You Must Try
Laundry
I had two laundry runs over the period of 21 days. Yes, laundry because I travelled light and I can't stand dirty clothes. Self explanatory.
Coin Laundry: SGD 4
Also read: Tricks to Travelling Light
Entertainment
I hit the clubs twice in Taipei and once in Kaoshiung. I spent an average of SGD 20 per visit, including free flows of beer and selected alcohol.
Entry to clubs: SGD 60
Summary
The grand total of my Taiwan trip came to SGD 1043.28, this means that I was spending SGD 52.16 a day on average. This is inclusive of flights and insurance. If you have noticed, I wasn't really on a shoestring budget. I stayed in hotels for some nights and I went partying. Throughout this trip I reminded myself that I was on vacation and the most important thing was to enjoy myself. The only major improvement I can do to reduce the budget further is to Couchsurf. I never tried it in Taiwan because I was travelling with a friend. We were also travelling without fixed plans and were willing to pay for the flexibility, something hostels provide. That's all I have. What do you think of my Taiwan trip?
Also read: 5 Reasons Why Taiwan Should be on Your Bucket List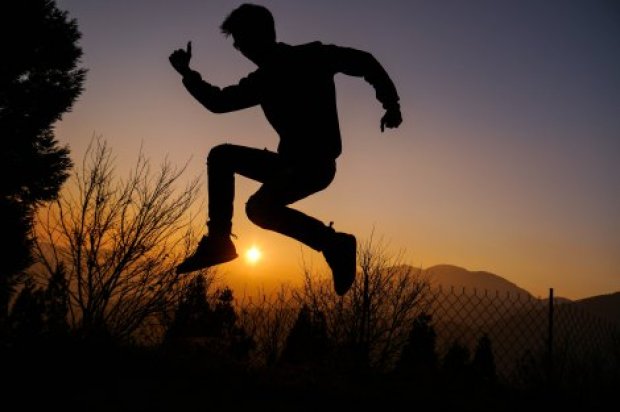 Sunset at Alishan
Contributed by The More I Travel.