Sponsored by: Amazing Borneo Tours
Situated on the third largest island in the world and also known as the second largest state of Malaysia's thirteen states, Sabah is an undiscovered paradise that is quickly emerging as an attractive holiday destination. Sabah is richly blessed with a diverse range of flora and fauna, unique cultures and national parks. So, if you are going to Sabah this coming June holiday, here are the 10 must-visit places for you to consider.
Kinabalu Park & Poring Hot Spring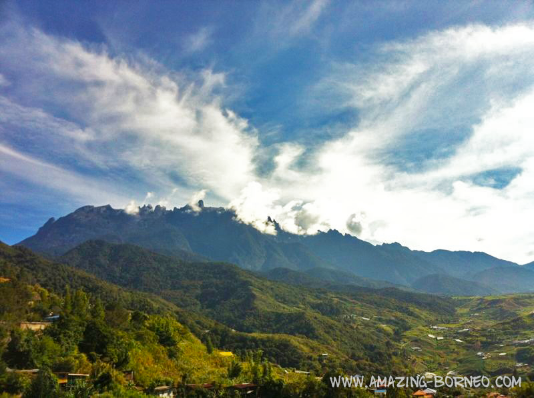 Image credits: Sabah Tourism
The Kinabalu National Park is one of the most popular tourist attraction in Kota Kinabalu. It offers great scenic views and natural diversity to visitors. Being the gateway to climb Mount Kinabalu, its trail leads through rich, abundant forests to mountain rivers, waterfalls with fresh mountain water and bat caves. Despite being the third largest mountain, climbing Mount Kinabalu is one of the easiest journeys and takes approximately two to three days without any hiking equipment.
While you are there, swing by Poring Hot Spring! Situated 40 kilometers slightly northeast from the Parks' HQ, the hot springs were first discovered by the Japanese soldier during WWII. Today, the spring has been transformed to Japanese baths. De-stress and soak away the sores and aches of your muscles in the springs' hot sulphuric minerals. The curative properties of these waters are widely known and very popular among the locals.
Mari Mari Cultural Village
Image credits: Sabah Tourism
Located in the isolated forest in Kionsom, The Mari Mari Cultural Village is 25 minutes away from the city of Kota Kinabalu. Featuring five different ethnic tribes in one village, it operates as a museum that preserves Borneo ethnic culture. It aims to share the knowledge, history, culture and tradition of Borneo with you.
Klias Proboscis Monkey & Fireflies River Cruise
Image credits: Sabah Tourism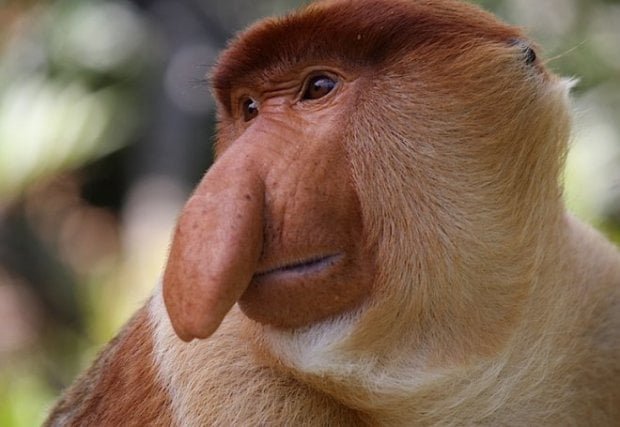 Image credits: http://bit.ly/1q6FyeJ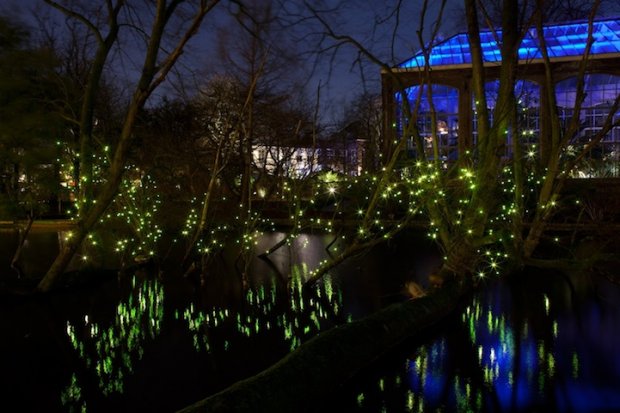 Image credits: http://bit.ly/1p9pvI4
Klias is located in between the small towns of Beaufort and Kuala Penyu. Witness Proboscis monkeys in their natural habitat and many other species of wildlife as you cruise along the Klias River. Witness the breathtaking sunset and be mesmerized by thousands of fireflies twinkling among the mangrove trees like fairy lights. This river cruise is an exciting and enlightening experience for explorers of all ages.
Tabin Wildlife Reserves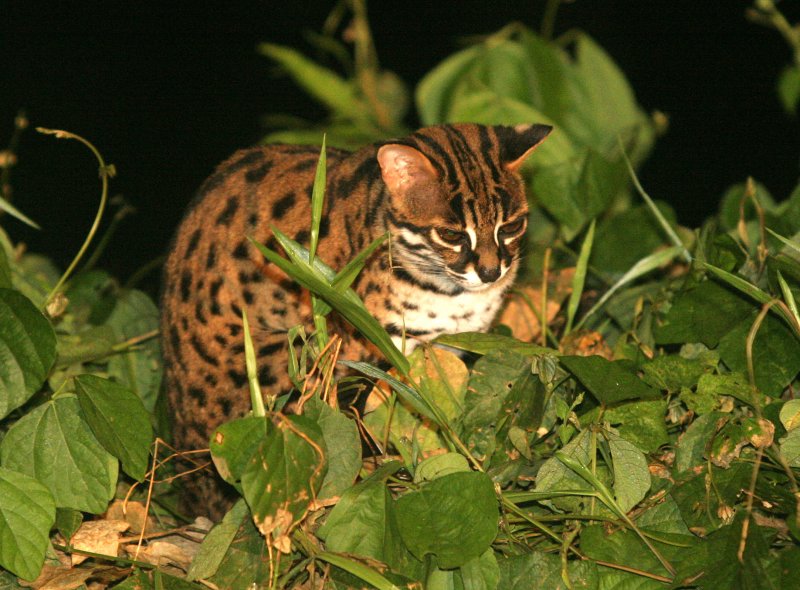 Image credits: http://bit.ly/1fT52JR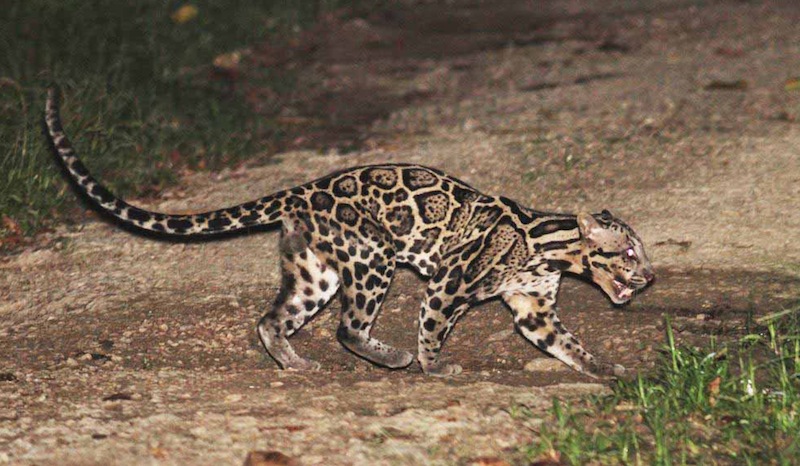 Image credits: http://bit.ly/1hBpDgP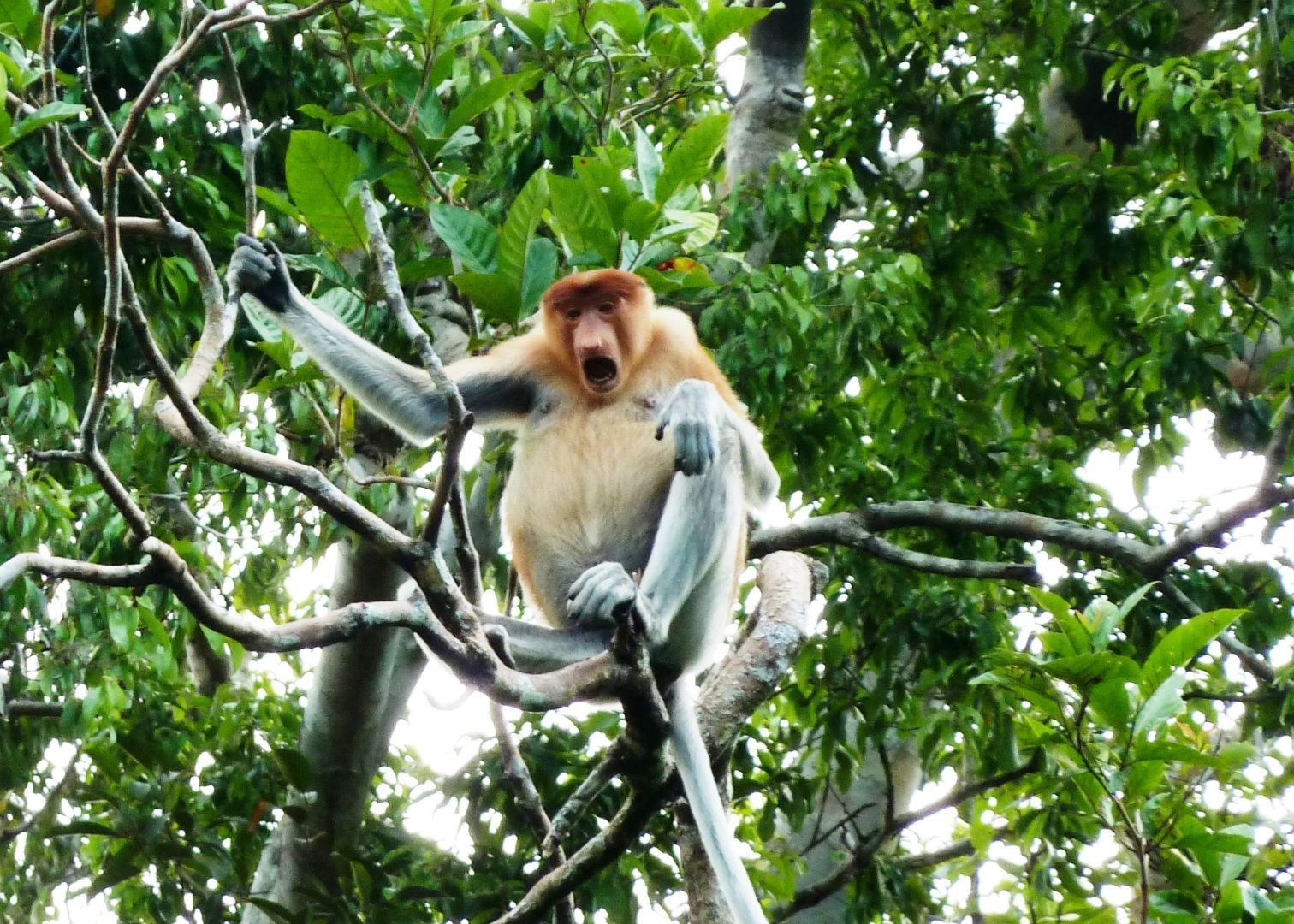 Image credits: http://bit.ly/1mIjGC9
The astonishing diversity and beauty of the Borneo rainforest, the tallest trees in the world and a profusion of plants; All of them are protected in one of the largest conservation areas in Borneo – the Tabin Wildlife Reserve. Within this reserve, one of the world's rarest and most endangered mammals, the Sumatran Rhinoceros, find sanctuary. So do Sabah's iconic orang utans, the world's smallest elephant, the Bornean Pygmy Elephant, the wild buffalo and other rare species. Here, one can find squirrels and lizard that fly between trees, giant soaring Brahminy Kites, honking Hornbills with their magnificent casques and tiny, jewel-bright forest birds. There are stealthy carnivores like the beautiful Clouded Leopard and the gentle primates including the giant-eyed Slow Loris, the Malaysian Sun Bear and slinky civet cats.
Whether you're a wild adventure seeker, an environmentalist, a photography enthusiast, an animal activist, or simply someone looking for something fun, Tabin welcomes you.
Sukau (Kinabatangan)
Venture to the tiny village of Sukau and be rewarded with sightings of wild orang utans, rare proboscis monkeys and endangered birds. Famous as a base for boat trips down the muddy Kinabatangan River, Sukau is located 60 miles from Sandakan in East Sabah.
Sungai Kinabatangan is the second longest river in Malaysia. The river is the best place to view wildlife in Borneo and is a haven for rare animals that have lost their natural habitats due to human development. Elephants, rhinoceroses, saltwater crocodiles and a staggering variety of monkeys and birds call the floodplains of Sungai Kinabatangan home.
Whether you take the unforgettable cruise along the muddy, crocodile-infested river or explore Kinabatangan on your own, this experience will definitely be one that you'll remember for life!
Sepilok Orang Utan Rehabilitation Centre
Image credits: http://bit.ly/1o9DiDk
Have you always dreamt about a close encounter with an orang utan? Close to the city of Sandakan, near the small town of Sepilok, you will find Sandakan's biggest and Sabah's second biggest tourist attraction – Sepilok Orangu tan Rehabilitation Centre (SORC). The rehabilitation centre was founded in 1964, with the aim of returning orphaned, injured or displaced orang utans into the wild. At this Sepilok Orang utan Rehabilitation Centre, you'll be able to see the orang utans undergoing their rehabilitation programs. At Sepilok, the orang utans are divided into groups. The most independent ones are released into the wild after a certain period of time.  You can watch the orang utans during feeding time. Today, up to 75 orang utans are roaming freely in the reserves.
Selingan Turtle Island
Visitors who come over to Sabah for their wildlife experience in Sandakan should not miss the chance to spend a night at Selingan Turtle Island for its perfect opportunity to catch a glimpse of the worlds' most ancient reptile, the Green Turtles. The park is a safe haven for the endangered green and hawksbill turtles.
Selingan Island is the second largest island of the clusters of islands that makes up Turtle Island and it contains the park's headquarters, a visitors centre, basic tourist facilities, accommodation and a turtle hatchery. These chalets can accommodate up to a maximum of 60 persons a night, limiting the number of visitors on the island at any given day. This is so as to not create too much pressure to the environment and to the turtles. So, if you are visiting Sabah, do not miss this golden opportunity to witness this elusive turtle lay eggs on the beach shores.
Mantanani Island
Image credits: Mantanani
An undiscovered jewel and a diver's paradise, Mantanani Island is a group of three isolated islands located northwest of Kota Belud, about an hour's drive from the state capital of Sabah, Kota Kinabalu. Pulau Mantanani is filled with a myriad of marine life, rare birds and white sandy beaches, making it an excellent destination for scuba diving, snorkelling, bird watching and island hopping. The fact that this "thin" island has never been commercialised, secures its hidden secrets from great number  of divers and thus, giving you a private but full enjoyment to the tropical island. Be spellbound by the magnificent view of the picturesque scenery, cool breezes and serene environment.
Tunku Abdul Rahman Marine Park
Image credits: Sabah Tourism
The Marine Park is named after Malaysia's first Prime Minister, Tunku Abdul Rahman, and is Sabah's second national park. The park is located off the coast of Kota Kinabalu and comprises of five islands, namely, Gaya, Manukan, Mamutik, Sapi and Sulug.
Diving and snorkelling are the most popular activities besides sunbathing along the the many beaches on all of the five islands that make up the marine park. Other activities includes kayaking, sailing, picnics, BBQs and beach sports.
If you are staying at the biggest island, Pulau Gaya, you can do some light jungle trekking as there are over 20 kilometers of trails throughout the island. During these trials, you might even encounter bearded pigs, proboscis monkeys, long-tailed macaques, monitor lizards, hornbills and even a few snake species.