Macau is said to be a food heaven where even the pickiest eater can be satisfied. The food choices available in Macau is simply overwhelming, and the best part is that every item on the menu is almost guaranteed to be delectable. There's no denying that Macau is a foodies' paradise.
One problem travellers will face in Macau is choosing what to eat, and this list is here to help. On this list are the best delicacies you simply have to try in this dazzling holiday destination.
Just a warning: reading this mouth-watering article on an empty stomach is not advised.
1. Seaweed pork floss rolls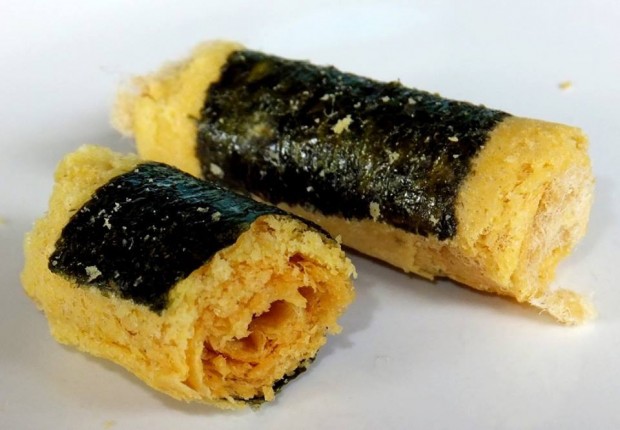 Image credit: Experience Macau – SG
Wrapped with an outer layer of seaweed and filled generously with pork floss, this unassuming perfect combination of egg roll puts your favourite Chinese New Year goodies to shame.
2. Almond cookies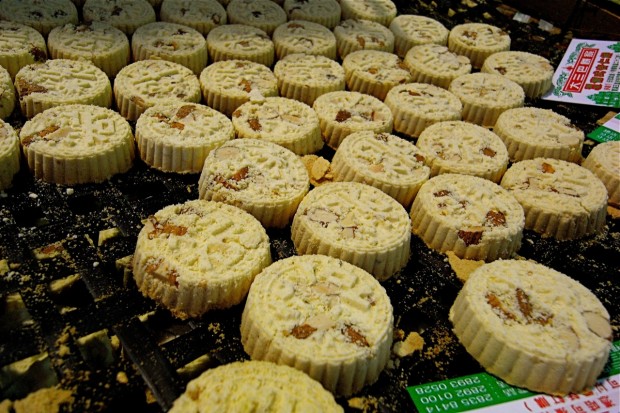 Image credit: Harmon
Dating back to the 1900s, almond cookies are a classic Macau pastry you have to try. With a mind-boggling aroma filling up the air, this dish is going to be easy to spot, even from a street away. Despite the gritty and nutty texture to it, these warm, freshly baked cookies are guaranteed to melt in your mouth as it crumbles perfectly with a bite.
3. Crab porridge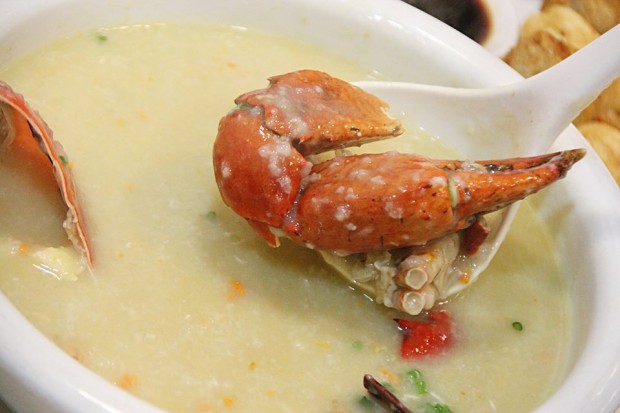 Image credit: Experience Macau – SG
What do you get when you mix freshwater crabs and the perfect porridge broth? A smashing combination of the perfect Macau delicacy that's going to leave you craving for more.
4. Serradura (Sawdust pudding)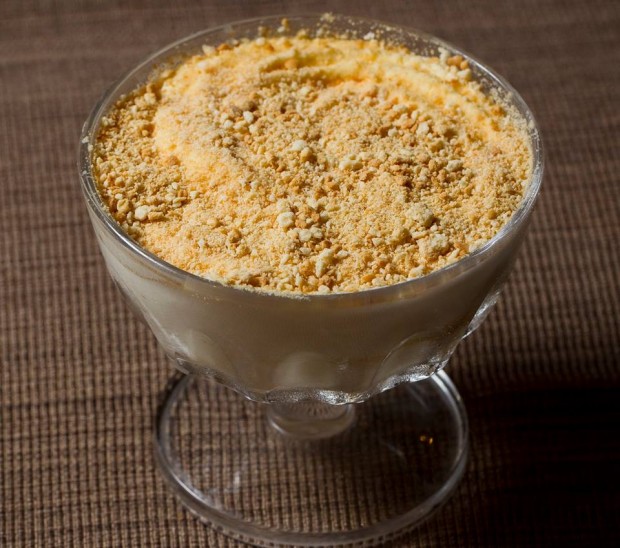 Image credit: Experience Macau – SG
The Serradura, also known as Sawdust Pudding, is one of Macau's all-time favourite desserts. It is served chilled and layered with sweetened vanilla whipped cream and crushed Marie cookies – a perfect choice for non-chocolate lovers.
5. Portuguese egg tarts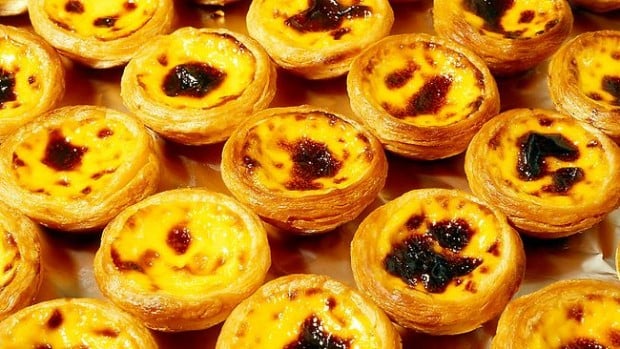 Image credit: Experience Macau
The iconic Portuguese Egg Tarts is one of the most popular delicacies among the locals and tourists. This divine combination of the crusty pastry and a rich-egg-curd center, perfectly caramelized to perfection, will definitely tempt you to dabao 20 boxes back home.
6. Pork chop buns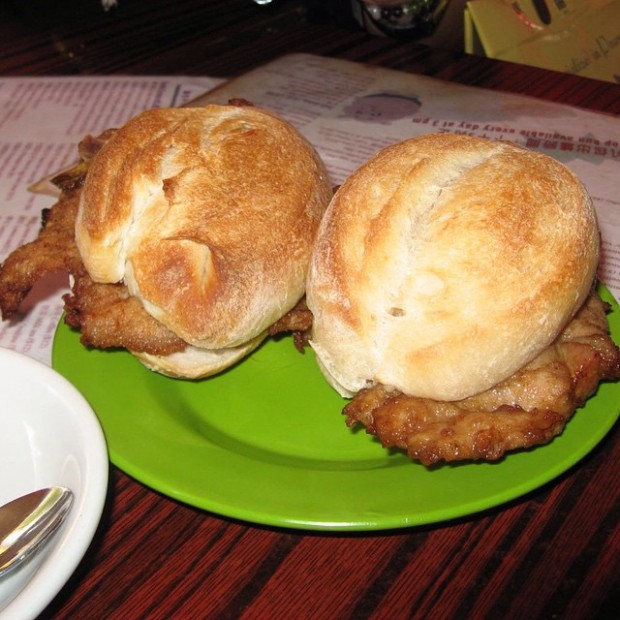 Image credit: Experience Macau
This dish is a favourite among the locals since the 60s. Wedged between a slightly-toasted bun which is crispy outside and all soft and pillowy inside, the well-marinated pork fillet is incredibly tender. Worth every calorie.
7. Steamed milk pudding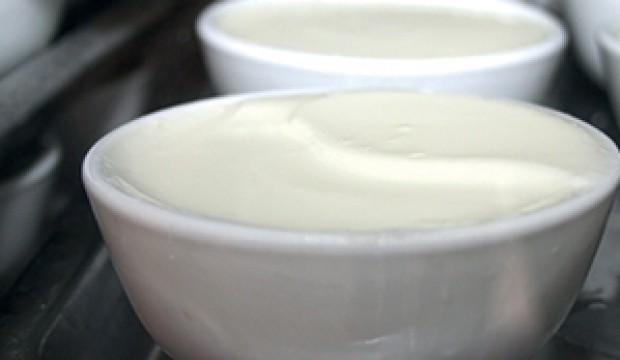 Image credit: Experience Macau
Another to-die-for Macau dessert is this steamed milk pudding, which has a subtle milky taste amidst its extra smooth and velvety texture. And if you're left craving for another bowl, add a scoop of red bean or try out their ginger flavoured pudding for an extra kick!
8. Shrimp roe noodles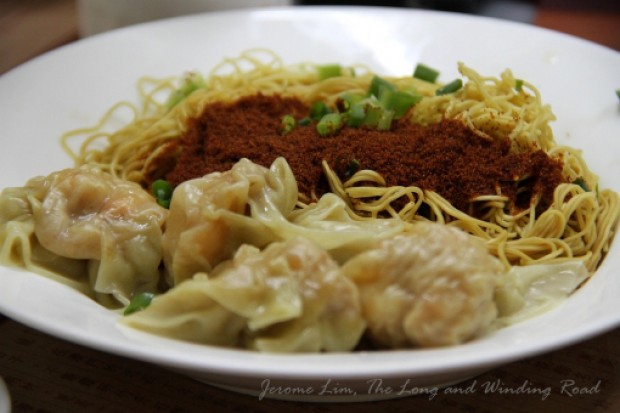 Image credit: Experience Macau
This is hands down the most popular noodle dish in Macau! Generously served with shrimp roes and dumplings atop the perfectly cooked noodles, this heavenly delicacy overflows with savoury and bold flavours that will leave you very, very satisfied.
9. Bacalhau (cod fish)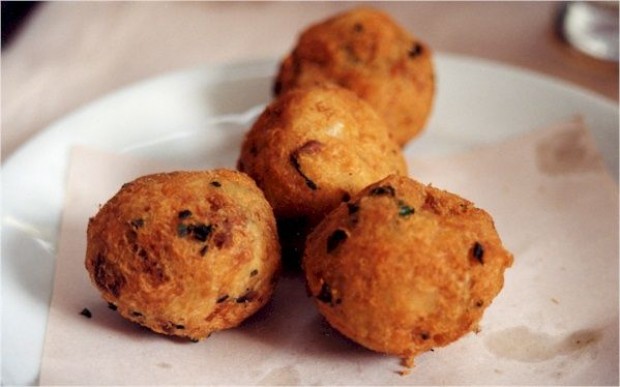 Image credit: Glane23
Bacalhau, the Portuguese word for cod, is often used for many forms of Macau dishes, including both appetizers and main dishes. One of the most popular dishes, if not the most popular Bacalhau dish in Macau (AND in Portugal itself) is the fried Bacalhau balls. Beneath the glazed golden brown layer is a perfectly blended mash of buttery Bacalhau, shredded potato and egg, bursting with lip-smacking flavours with every bite.
10. Ameijoas Com Alho (Portuguese clams in garlic sauce)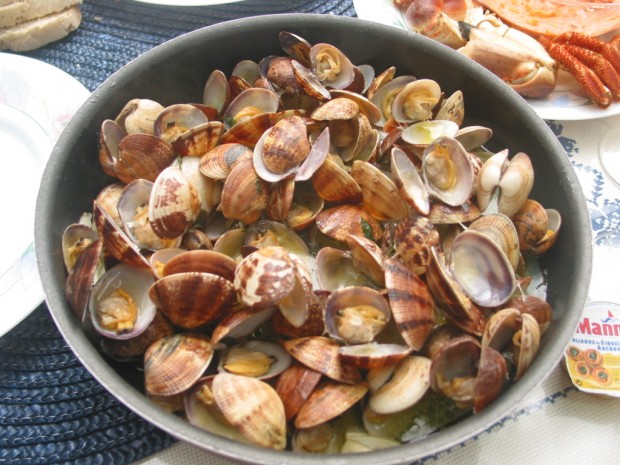 Image credit: Flickr upload bot
Another amazing Portuguese dish is this bowl of seafood goodness. Drowned in garlic sauce, the clam meats are incredibly succulent. And that's not all. After you've finished the clams, soak up every drop of the perfectly flavoured broth with bread to complete your meal. (You're welcome for the tip.)
Do your tastebuds a favour and join a Macau food trail!

There's simply too many dishes you must try during your next Macau visit and it's going to be impossible to squeeze everything within your itinerary. Forget Google Maps and those questionable food reviews you saw online; hop onto a guided food trail for the best way to conquer this food paradise, one delicacy at a time.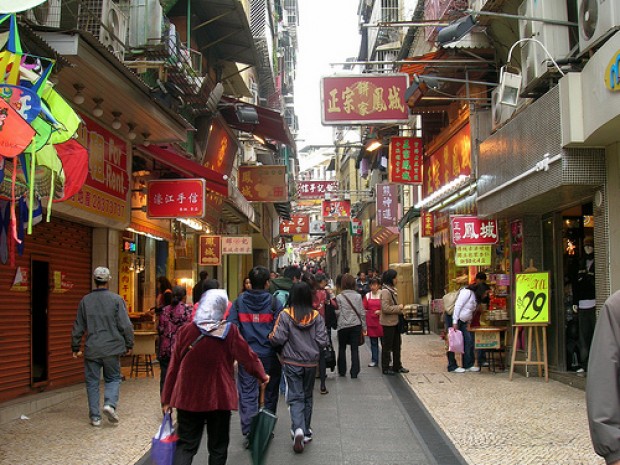 Image credit: Jennifer Morrow
Conducted by Focal Travel and Macau Government Tourist Office, Experience Macau's reputable food trails not only guarantee you an incredible feast, but also allow you to indulge into the city's living culture amidst each tasteful moment of the trail.
Click here for more information on how you can set off on that memorable trail during your next visit to this amazing foodie paradise!
---
Brought to you by Focal Travel.