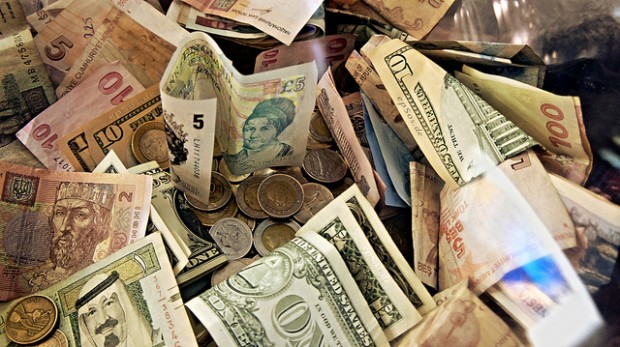 Image Credits: epSos .de
The old adage "Money can't make you happy" is nonsense.
We all know that it can.
That said, one of the biggest concerns is how to allocate the money that we have. After all, the money we have is limited (for us mere mortals, at least). So instead of buying an expensive new car or making unnecessary impulse buys, why not spend the money on travelling?
After all, money spent on travel is the best money spent.
Travel is not only beneficial for your mind, body and soul, travel will also make you a more well rounded person. If this is not reason enough for you, here are more reasons why money spent on travel is the best money you will ever spend.
Travel will renew and revitalise you
Travelling is one of the best ways for individuals to relax and recharge. Not only is vacationing invigorating, it can also help you find your inner child and teach you a thing or two about having fun. Your ordinary day to day life is not only stressful, it is also boring. And if you don't stop to smell the roses and relax somehow (travel is a good way to do this), it could detrimental for your long-term health.
Also read: 18 Invaluable Tips for Saving Money on Your Europe Trip
You can connect with others on your travels
If you travel with someone, you'll end up building a special connection with them through the ups and downs of the trip. This makes experiencing new travel destinations together with them even more fun and rewarding. After all, it is one thing to work out at the gym or sit in front of the TV together with someone, and it is another to share special travel experiences, like touring Europe. Meeting new people and building friendships while travelling is also a meaningful and wonderful experience.
You'll get to know the locals
There's nothing more rewarding than getting to know the locals as you travel. You'll be surprised by how taking the time to learn about the culture of a place will give you a much better understanding of the country you're visiting. Your life at home will probably be influenced positively by what you learnt on your travels as well. A lot of travelers return home anxious to try out new dishes or to add a touch of the cultures important to them to their homes.
You can learn a new language
If you're planning on travelling to countries that do not speak a language you know, take the time out to learn a new language. Even if you just learn the basics like "please" and "thank you", you will find that it places you in a much better position to learn more about the culture of a place.
You will challenge yourself
There's nothing more exciting and satisfying than trying something that you've never done before. Once you climb Mount Kilimanjaro, take on white water rapids in the Grand Canyon or zip line through a tropical rainforest, you'll begin to understand just how important (and exhilarating) travelling really is.
You'll enjoy awesome food
One of the best things about traveling is the local food with the emphasis being on "local". Stay clear of international chains and go forth to savour street food and local haunts. After all, the ultimate way to enjoy the food in a foreign country is to ask a local for recommendations (which hopefully include popular street food vendors). Staying in a place with a kitchen? Then go shopping at the local farmer's market, and whip up your own meals (ask for a recipe or two at the front desk or look some up online). Eating something that you've never tasted before is the best ways to open your palate and your mind to new possibilities.
Money spent on travel is the best money you will ever spend. It will give you a new outlook on life and provide you with the opportunity to learn and see things you could never begin to imagine if you've never left home.
Also Read: Read This if You Are Scared to Travel Alone