The best part about graduating?
The grad trip.
There are many ways to view a graduation trip: a rite of passage, a celebration, a reward, a tradition, or all of it together. As you start thinking of travel destinations and ways to make your graduation trip special, we'd like to throw in some ideas too. Some unconventional ideas, that is. Because why stop at the pathways where so many others have trodden? Here's our advice: go longer, go off the beaten path, and truly travel.  
1. Embark on a journey around Eastern Europe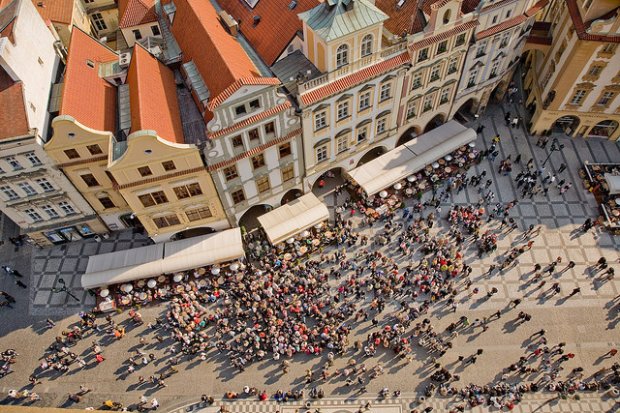 Prague's Old Town. Image Credit: Pithawat Vachiramon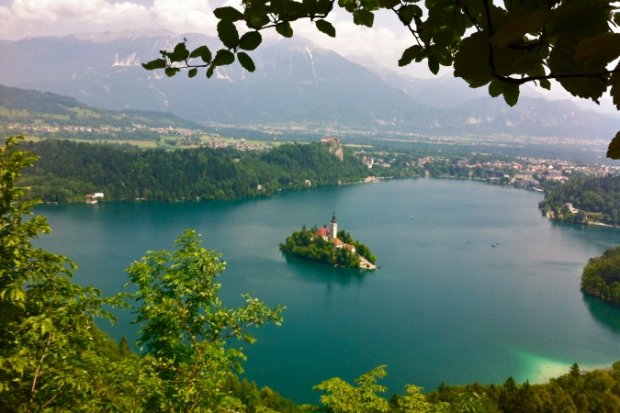 Lake Bled, Slovenia. Image Credit: Hey Explorer
Europe is a top destination for graduation trips. In fact, a "Europe trip" is considered by many to be that trip you have to make at least once in your lifetime. We absolutely agree, but we'd like you to stop thinking of London and Paris for a moment, and consider Eastern Europe instead.
What is there in Eastern Europe? Plenty of charming old towns, impressive castles, quaint villages and incredible nature. There are countries like Czech Republic, Hungary and Poland, with magical cities like Prague, Budapest and Krakow. There's the very beautiful Slovenia, dotted with picturesque mountains and lakes. The best part: travelling around Eastern Europe is quite affordable! Consider getting a Eurail pass that will grant you unlimited rail travel in 28 European countries, including Croatia, Poland, Romania, Serbia, Slovakia and Slovenia. There are special passes for youths too, which leaves you little reason not to travel by rail.
2. Discover all of Southeast Asia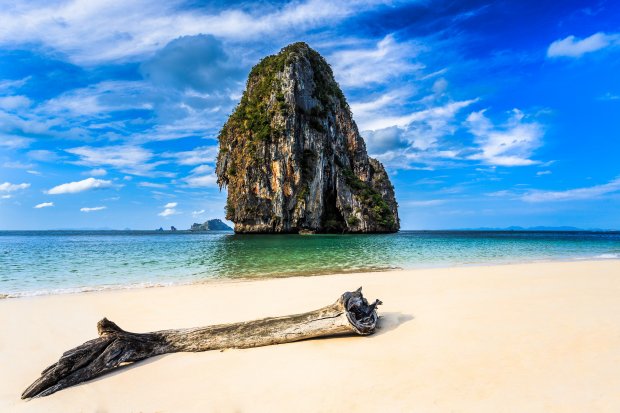 Railay Beach in Krabi, Thailand. Image Credit: torbus
There is so much to experience within Southeast Asia itself. By forgoing the "Southeast Asia trip" for further pastures that are seemingly greener, you travellers ain't doing this region enough justice. There's Vietnam, Cambodia, Myanmar, Malaysia, Indonesia, Thailand, Brunei and Philippines – each country very different than the other. You can discover the ruins of Angkor Wat one day, and surf the sand dunes in Vietnam's Mui Ne the next.
Our top pick is Thailand, with their amazing wildlife, diverse nature, gorgeous beaches, interesting culture and rich history. There are so many unique adventures to have in Thailand, such as embarking on a hill-tribe trek and sleeping in a village hut. You'll encounter a side of Thailand that is a whole different world than the city of Bangkok.
3. Have the adventure of a lifetime in South America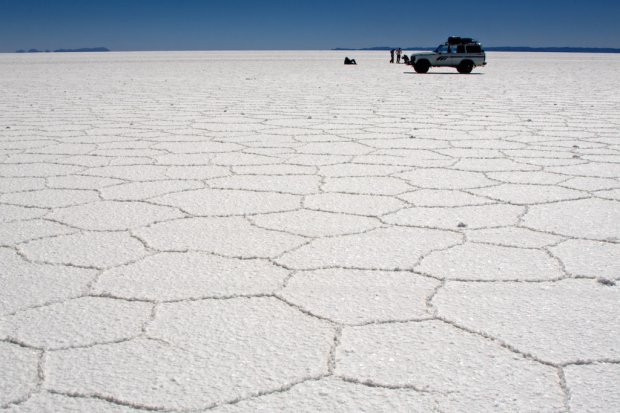 Salar de Uyuni, Bolivia. Image Credit: WIkimedia Commons
We know that South America is really, really far from home. The language barrier and cultural differences that you are bound to face will be daunting. For most of you, just being in South America will put you out of your comfort zone. If you ask us, that's exactly the one good reason to totally go for it. If you want to travel solo in South America but feel a little apprehensive, then go on and embark on some affordable small group tours in South America, offering mini adventures ranging from treks to tango. You'll meet like-minded travellers and also benefit from the local knowledge of your friendly guides.
The salt flats in Bolivia will look like nothing you've ever seen before, the ruins of Machu Picchu will bring out the historian in you and the sheer extent of the Iguazu Falls bordering Brazil and Argentina will blow your mind. You can begin your trip in Peru and travel down to Bolivia, Chile, Argentina and then loop up to Brazil. You can also attempt to cover countries in the Northern part of South America, such as Colombia, Venezuela, Ecuador and Suriname.
One thing for sure is that you'll come home from South America with the most incredible stories to tell.
4. Have a taste of Middle East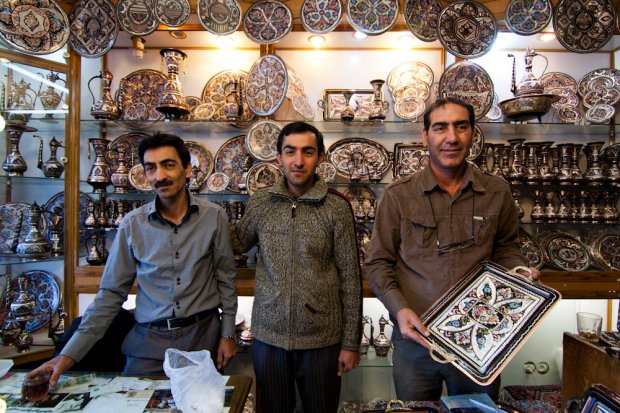 Shopkeepers in Iran's Esfahan Grand Bazaar. Image Credit: sarah
The Middle East is often associated with war, violence and oppression, even though these words do not accurately represent the region. If your number one priority is safety, there are actually a handful of countries in the Middle East that you should still consider, such as Jordan and Iran. The hospitality you'll receive in Iran will overwhelm you, in a good way. Marvel at the incredible architecture in mosques, bazaars and palaces and indulge in delicious Iranian cuisine that is cooked with aromatic herbs. Jordan is absolutely beautiful as well, from the historic city of Petra to the timeless Wadi Rum where you can glimpse into the life of Bedouins.
Also Read: Middle East Travel – 6 Safe Countries for your First Trip
5. Pick one country and explore the hell out of it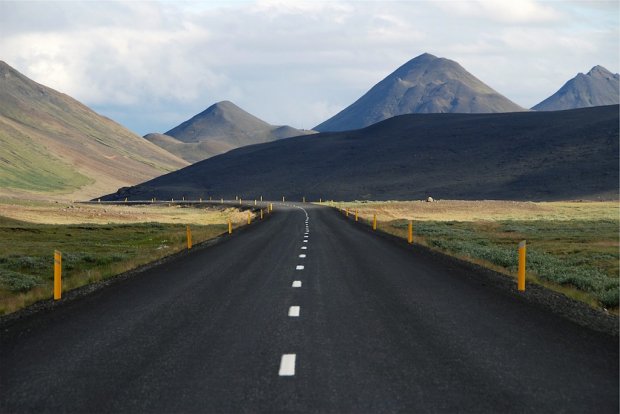 Iceland
Travelling is more meaningful when you stop counting the number of countries you've visited, and instead focus on the depth and and breadth of your experiences. Instead of quickly skimming each country on the surface, why not pick one country and explore the hell out of it? There's so much more to each and every country than their capital cities and tourist attractions. Get off the beaten track and into areas untouched by mass tourism, where you'll be able to chance across hidden gems and learn the locals' way of life.
The two hottest destinations at the moment are Japan and Korea. Why not venture away from Tokyo and Seoul to places where none of your friends have ever spoken of? You will be immensely rewarded. Here's a tip: rail travel is truly one of the best ways to experience a country, and having the Korea rail pass or Japan rail pass will afford you great freedom and flexibility of travel. Go on, pick your favourite destination, whether it is Korea, Japan or elsewhere, and explore the hell out of it.
Trips that will spice up your resume
6. Volunteer abroad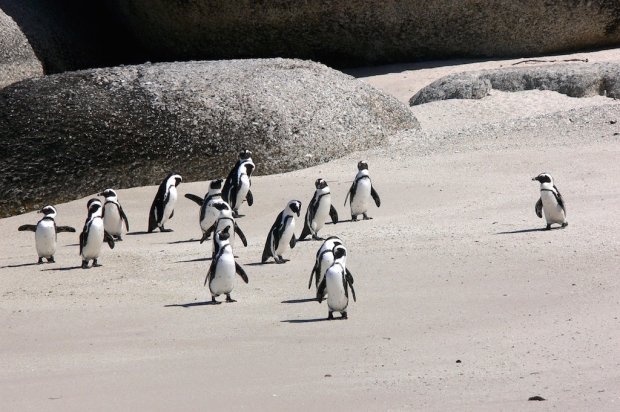 Penguins in South Africa
Volunteering abroad is guaranteed to be a mind-opening and life-changing experience. You'll be able to travel and do something meaningful at the same time, be it contributing to the environment or the local community. Pick a volunteer abroad program – there's guaranteed to be something for everyone. You can teach in India or take part in a wildlife conservation in program in Thailand, Costa Rica or Zimbabwe.
7. Get a working holiday in New Zealand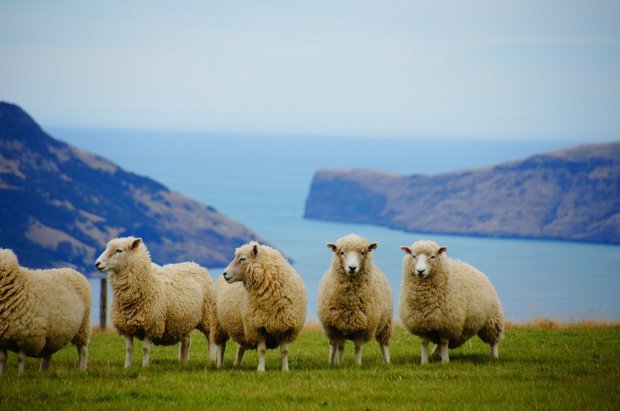 Cute sheeps in New Zealand
New Zealand is one of the most beautiful countries in the world, and it truly is a paradise for nature lovers. The landscapes you can find in New Zealand is nothing short of spectacular – magical fjords, pristine coastlines, spectacular glaciers, geothermal lakes, towering volcanoes, and many more. You will fall in love with New Zealand, and you will not want to leave – that is almost inevitable. Our advice is to get a working holiday visa in New Zealand that will allow you to both work and travel in New Zealand for up to six months.  Insider tip: If you want to save the best sceneries for the last, start from the North Island and travel down to the South Island.
Also Read: 10 Reasons to go Backpacking in New Zealand
General travel inspirations
8. Travel to learn a language

Gondolas in Venice

"If there is one language you want to learn, what would it be?"
Have you ever been asked that question? Maybe you answered with French, Korean, or Spanish. And maybe you even made a mental note to yourself: I will learn that language… one day. Your time has come. Think about it – after graduation, you have neither school nor work commitments.
The best way to learn a new language is to completely immerse yourself in it. So go to Italy to learn Italian or go to Central America to learn Spanish. Sign up for a language course abroad now because travelling to learn a language is one of the best excuses to travel.
9. Take a trip dedicated to your interest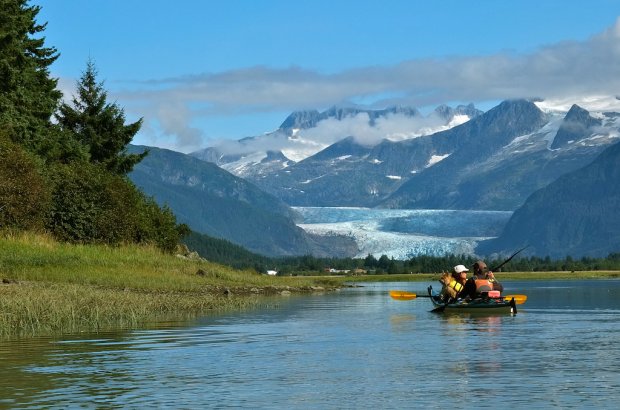 Sea kayaking in Alaska. Image Credit: Joseph
Maybe you've always been intrigued by far-flung places, and would like to embark on the ultimate outdoor adventure in Alaska. Maybe you'd love to dive into paradise and spend days hiking, biking and kayaking in Thailand. Take the time after graduation to just go for it.
Let your interests – whether it is mountaineering or baking – take you across borders and into new horizons.
10. Work in exchange for accommodation (and sometimes food too)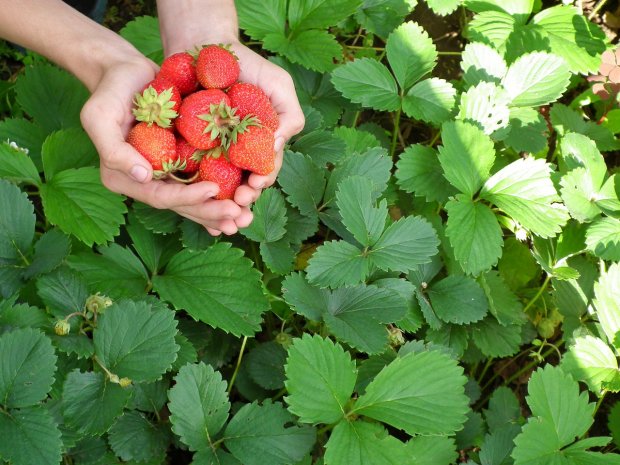 For valuable skills and experiences on a trip, mix up your travels around the globe with work. Whether you're working in a guesthouse in Japan or picking strawberries in a farm in Norway, it'll be a fun learning journey. Don't forget that after the graduation trip comes the working life, and this is your last chance to spice up that resume. Some websites that will come in handy for your search for jobs abroad include Workaway, Wwoof and HelpX.
Also Read: 21 Things Singaporeans Will Never Experience if they Don't Travel
May you have an unforgettable graduation trip, and may it teach you even more than school ever did.