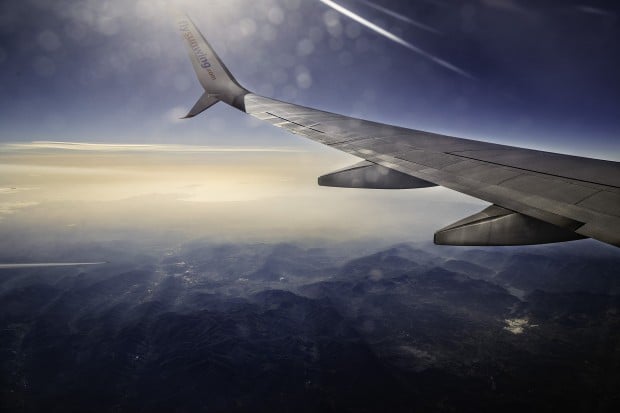 Many travellers living in Asia are deterred from embarking on their South America trip due to the arduously long and expensive flight. There's no way around the flight time – the journey takes at least 20 hours. But we're here to help you with the 'expensive' problem.
Finding the cheapest way to get from Asia to South America depends a lot on your point of departure and arrival.
Fly from Hong Kong, Singapore or Tokyo
The busiest airports in Asia are also the ones that service a huge variety of airlines. Singapore Airport may be your best point of departure, but Hong Kong offers some of the best seasonal deals. It will usually be cheaper to fly to one of these hubs from around Asia before going to South America rather than trying to fly out from wherever else it is that you are.
When using flight search engines to look for flights from your homeland to South America, be aware that some of them do not display low-cost carriers.
So what do you do?
Input these international airports as your starting point instead:
Hong Kong International Airport
Singapore Changi Airport
Tokyo Haneda Airport
A variety of low-cost carriers in Asia such as Tigerair, AirAsia, Scoot and Jetstar can get you to your starting point at competitive prices.
Arrive at Argentina, Brazil or Peru
Perhaps your dream destination is Venezuela or Chile, but if you're looking to save money on flights, you have to accept that you might have to land in another country first.
The cheapest flights to South America are usually those to:
Sao Paulo, Brazil
Rio de Janeiro, Brazil
Buenos Aires, Argentina
Lima, Peru
Unfortunately, budget airlines are not aplenty in South America like it is in Asia and Europe. Try LAN Airlines, TAM Airlines and Argentinean Airlines.
Also Read: Peru Travel Tips: 10 Things to Know Before Your First Visit
Look for multiple-stop flights
Direct flights from Asia to South America are few and far in between, and those that you find will burn a deep hole in your pocket.
Of course, you will always have to stop at least once on any route between Asia and South America. Many of the cheaper options from Hong Kong or Singapore are via somewhere in the US.
You will often find that if you don't mind having 2–3 stops, you can get a better deal. The savings are often worth the extra inconvenience.
Be flexible
If you can be flexible about your point of departure and your destination in South America, you are far more likely to be able to find great deals. Another thing to be flexible about is the date of departure and return.
Book well ahead of time
If you can plan your holiday well in advance, you are more likely to pay less – especially if you are travelling at a less expensive time of year. The rule of thumb is to book your tickets 2–3 months in advance.
Search for deals
This is a long shot, but still worth a try. Keep an eye open for cheap flights to US destinations like New York and Los Angeles. From those two cities, you can easily find flights to South America for USD 500 onwards with LAN Airlines.
Also Read: 8 Adrenaline-Packed Adventures to Have in South America
Ditch the flights?
Of course, flying is not the cheapest option. So if time is no object then you could consider a much more epic and adventurous course. Working a cruise ship or freighter could be one way to save a lot on your travels, though flying will always be a far easier and less complicated option.