Cafe-hopping wasn't exactly part of our agenda when my friends and I decided to visit Hanoi in June earlier this year. However, the blazing hot summer weather (temperatures regularly hit 35°C and higher while we were there) quickly sent us scrambling for cafes where we could hide and recuperate from the heat.
Thankfully, there were plenty of cafes – trendy, hipster-style cafes at that –  sprinkled around Hanoi for us to duck into whenever we decided we had enough of the heat. Here are 5 cafes we visited that you should definitely make your way to if you're making a trip to Hanoi!
Also read: 11 Cafes in Chiang Mai to Feed Your Cafe-Hopping Addiction
The KAfe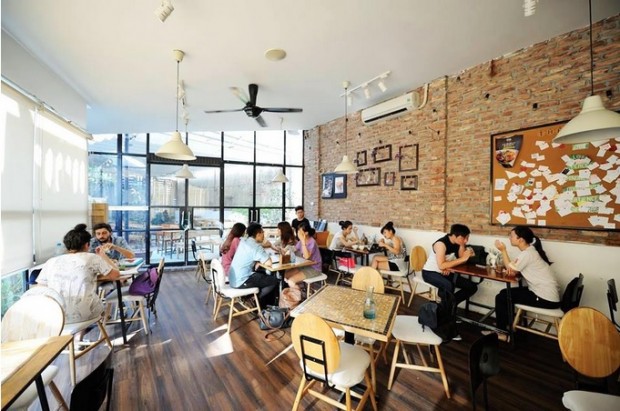 Image Credits: The KAfe
Despite our limited time in Hanoi, we made it a point to visit this cafe, not once, but twice – we liked it that much. The KAfe describes themselves as a "modern, energetic, casual urban cafe", serving a wide range of both classic cafe fare such as pancakes, pasta and burgers, and more unique dishes like their fusion bánh mì (Vietnamese-style sandwiches) and tapas.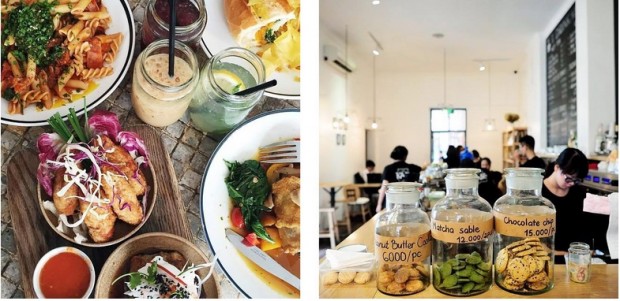 Image Credits: Cheryl Tay
Bright, spacious, and cleanly furnished, The KAfe is the perfect location for a leisurely holiday brunch, and for those used to the paltry single-page menus offered by hipster cafes in Singapore, you'll be spoilt for choice with their extensive menu (and likely to be cajoling your friends to "order different dishes then we all share okay?"). However, when planning your itinerary, do note that The KAfe has multiple outlets, with The KAfe Box outlets being much smaller than the original outlet!
Address: 18 Điện Biên Phủ, Ba Đình (Multiple outlets)
The Note Coffee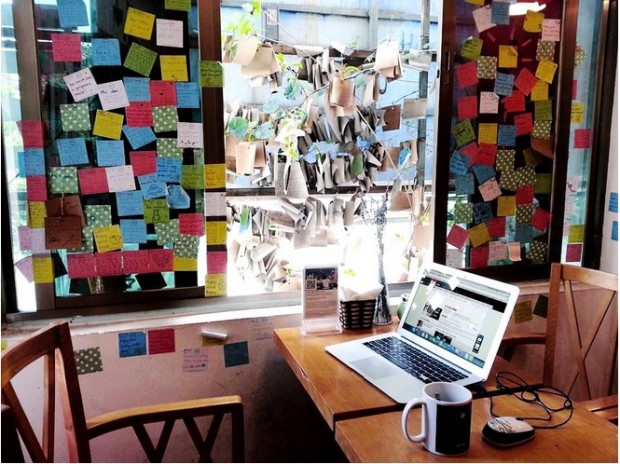 Image Credits: The Note Coffee
Take a step into The Note Coffee, and the colourful post-it notes plastered all over the walls will probably be the first thing you notice. As the name may suggest, the concept of The Note Coffee is based on notes, and specifically, post-it notes — guests are welcome, and even encouraged to jot down messages on the post-it notes provided and stick them on the walls, leaving their mark on the cafe. The Note Coffee serves a variety of cakes and coffee, and you can easily spend a few hours kicking back in this multi-storey cafe, away from the hustle and bustle of Hanoi.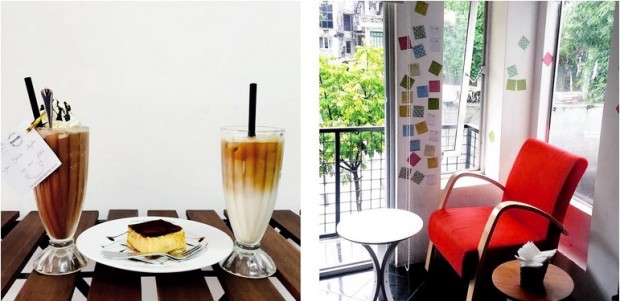 Image Credits: The Note Coffee
Address: 22b Điện Biên Phủ, Ba Đình
Hanoi Social Club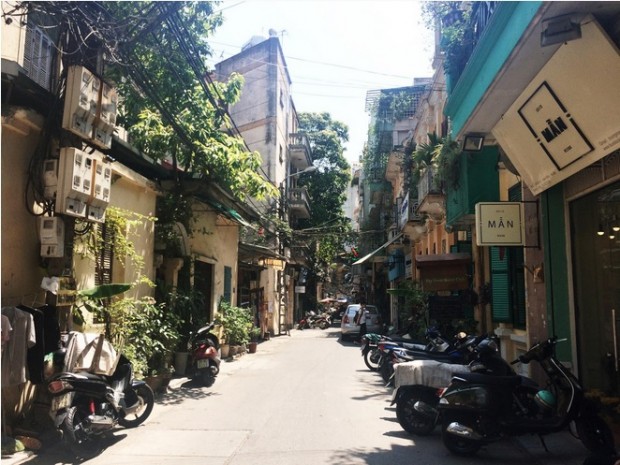 Street outside Hanoi Social Club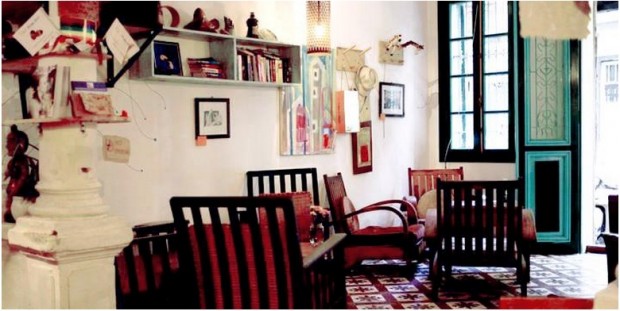 Image Credits: Hanoi Social Club
Co-owned by an Australian and a local, Hanoi Social Club is popular with both locals and foreign visitors, and it's not difficult to see why, with its bohemian vibe and laid-back atmosphere. Visitors are clearly welcome to spend hours lounging in Hanoi Social Club, with secondhand books and board games scattered on shelves around the cafe.
The food is definitely not outdone by the atmosphere here, though, with a vegan/vegetarian friendly menu serving up breakfast food and a variety of wholesome mains that includes hearty sandwiches and salads among dishes like Moroccan chicken, goulash (which I can personally attest is very, very decent) and mango curry.
Hanoi Social Club also hosts Tiny Music Club nights on Tuesdays, featuring live, original music played by different music acts each week, so for those looking for some ambience with your meal, Hanoi Social Club should probably top your list of cafes to visit.
Also read: 10 Ulu Cafes in Singapore Totally Worth Driving To
Address: 6 Ngõ Hội Vũ, Hoàn Kiếm
Cafe Giảng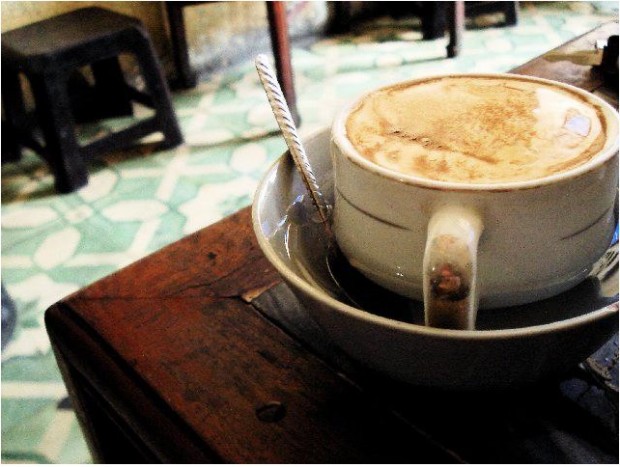 Image Credits: Cafe Giảng
Compared to the rest of the cafes on this list, Cafe Giảng isn't exactly what you would categorise as a hipster cafe, being more of a traditional hole-in-the-wall coffeehouse, but its cozy atmosphere and rustic decor are sure to appeal to any hipster out there.
Tucked away on a small lane in Hanoi's old quarter, this cafe is famous for its egg coffee, a Hanoi specialty that combines coffee, eggs, butter, and cheese to create a drink-cum-dessert that, somehow, manages to taste like delicious, delicious liquid cake. Cafe Giảng might be slightly difficult to navigate to, especially for tourists, but it's definitely worth the effort, especially if you're looking for a more local coffee/cafe experience!
Address: 39 Nguyễn Hữu Huân, Hoàn Kiếm
Cộng Càphê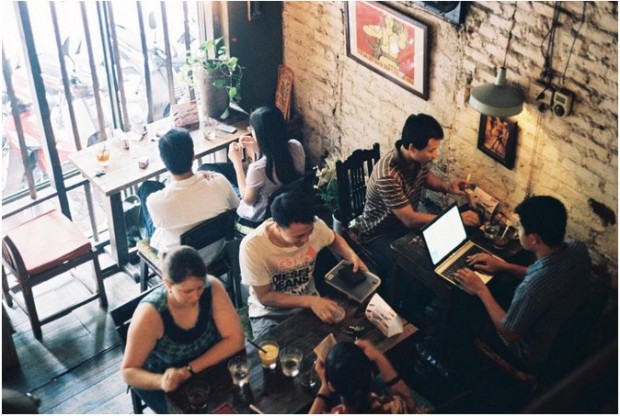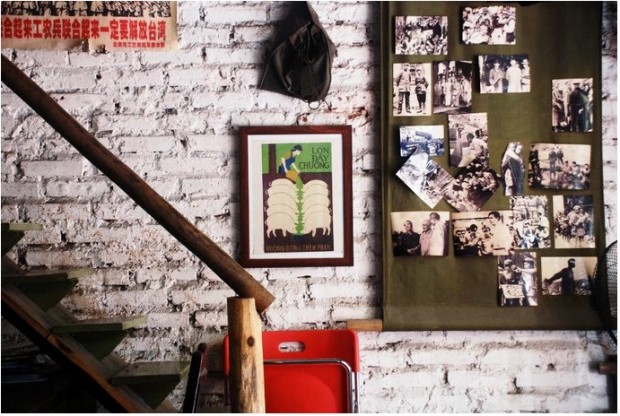 Image Credits: Cộng Càphê
With more than ten branches in Hanoi, Cộng Càphê is as prolific as a hipster cafe gets, and you'll be hard-pressed to miss it should you find yourself in Hanoi. Co-opting communism as its theme, the walls of Cộng Càphê are covered in vintage propaganda material, menus are scrawled on volumes of Lenin's work, and the entire cafe follows a military colour palette. The kitschy décor perfectly evokes nostalgia, making it highly appealing to younger generations of both locals and tourists intrigued by Vietnam's history.
Cộng Càphê also offers great Vietnamese coffee, amongst other beverages like tea, seasonal fruit juices, and smoothies — with many of its branches situated along busy roads, it's an ideal spot to spend a lazy afternoon people-watching (or perhaps more accurately, motorcycle-watching, given Vietnam's traffic).
Address: Multiple outlets across Hanoi
Make your way to Vietnam now for incredible cafe-hopping adventures and more!