Would you believe it's the last quarter of the year already? The year runs too fast and before you know it, December will arrive! But before that happens, I suggest you plan your year-end vacations ahead of time.
If you're coming to the Philippines or if you're living here and would like to explore the country more, here are destinations perfect for any type of vacation during the year-end period. Don't get discouraged by the rain, I guarantee you these places are better off visited during the rainy season.
1. Batanes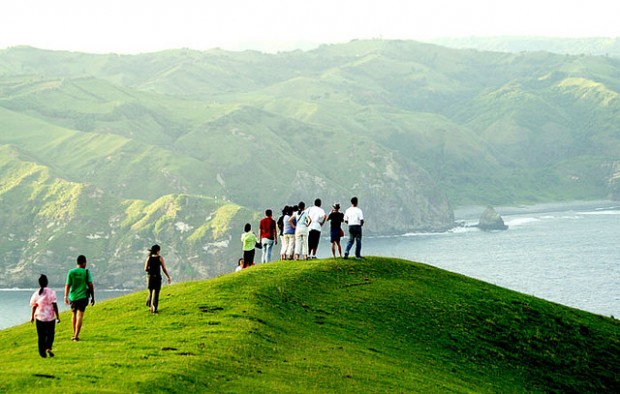 Image credit: roger alcantara
Let's start from the northernmost tip of the Philippines. Batanes is regarded by many as a dream Philippine destination because it's really challenging to get there. The unpredictability of the weather and travel cost are factors that discourage vacation goers. But I tell you, the beauty of Batanes is all worth your effort and money.
2. Banaue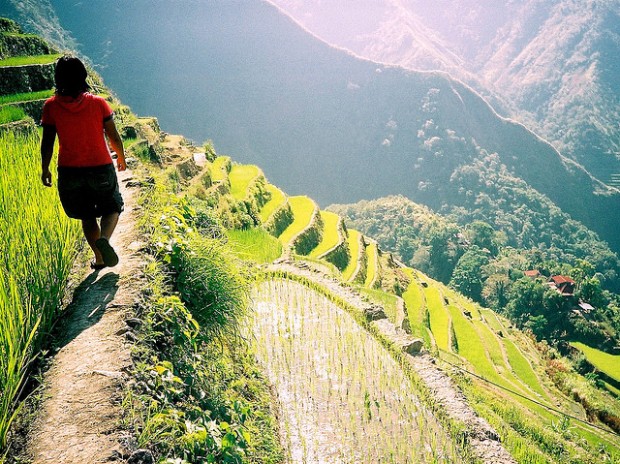 Image credit: Eesti
Okay, if you don't want to cross an open sea, here's a destination that's equally mesmerising. This municipality in the Ifugao province is home to the picturesque Banaue Rice Terraces, often referred to by the locals as the "Eighth Wonder of the World". See the rice terraces at their greenest from June to September and in dazzling golden colour from October to November.
Also read: 5 Life-Changing Reasons to Visit the Banaue Rice Terraces
3. Pampanga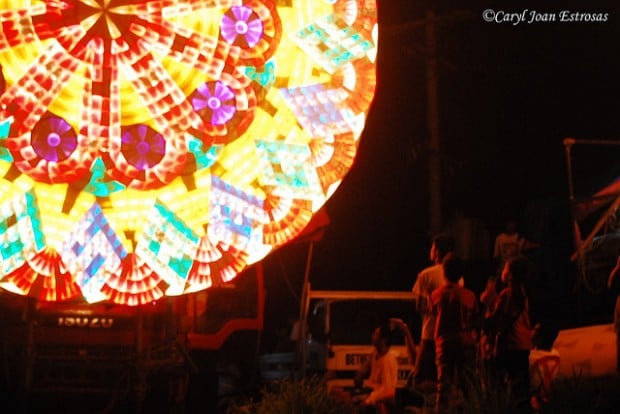 Image credit: Caryl Joan Estrosas
From north, let's move to central Philippines. Pampanga is a province full of festivities, mouth-watering delicacies and exciting natural attractions such as Mt. Arayat, Mt. Pinatubo Crater Lake and Lahar Canyon. This destination is very accessible because of Clark International Airport, one of the major airports of the country. One festival you should not miss in December is the annual Giant Lantern Festival in the City of San Fernando.
4. Tagaytay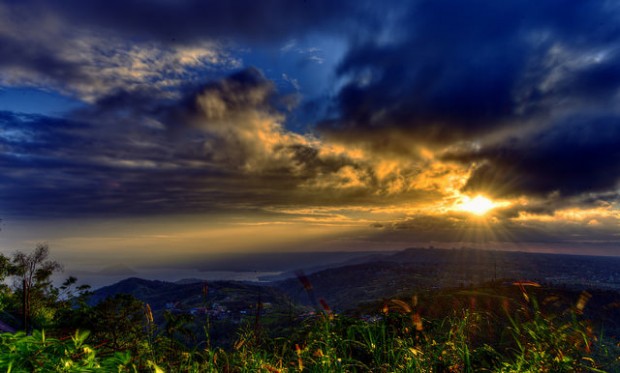 Image credit: Matteo Russo
Tagaytay is a personal favourite not just because of scenic Taal Volcano but also because of its accessibility from the capital city. Just a two-hour drive from Manila and you're off to a wonderful retreat away from the busy city. You can enjoy recreational activities such horseback riding, sightseeing, picnic and cafe-hopping.
5. Bohol
Image credit: α is for äpΩL †
From Luzon, let's get the ball rolling in the Visayas region. Also a personal favourite, Bohol seems to have everything for everyone. Like the beach? You can immediately go to Panglao Island which is just about 15-20 minutes drive from the city centre. Love nature? You can easily hire a tricycle or a van to show you around the natural wonders of Bohol such as the famous Chocolate Hills, Tarsier conservation centre, Loboc River and more! No rigid plans needed. Just go there and be spontaneous traveller!
6. Cebu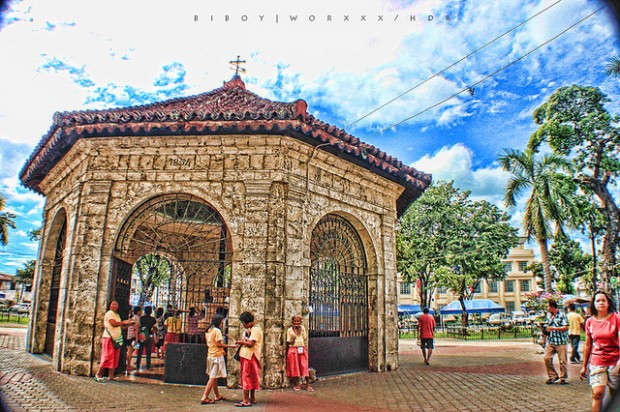 Image credit: b i b o y w o r x x x
Let me show you around my hometown. There are so many things you can do here from beach bumming and mountain climbing to sightseeing or just chilling out. Plus, you can seriously do a lot of things for free. No kidding! Since you can save on the travel basics, reserve your money for food! Yes, food here is yummy. Try our famous Cebu lechon, siomai sa Tisa, tuslob-buwa and dried mangoes.
7. Dumaguete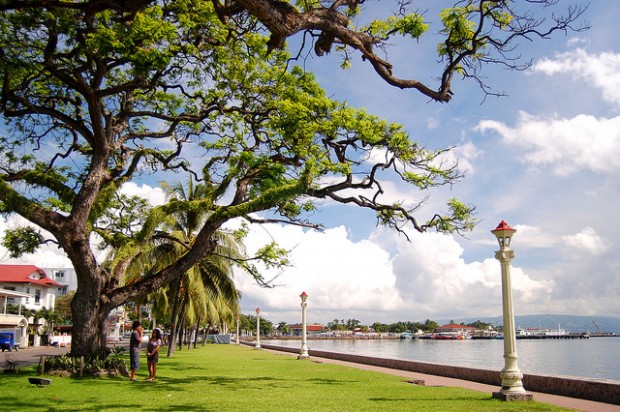 Image credit: Astrid Ayla Liberato
From Cebu, you might want to have a side trip to Dumaguete City. Take a direct boat or opt for an approximately six-hour bus ride from Cebu to Dumaguete. The prices of food, accommodation and transportation are relatively cheap in Dumaguete compared to Cebu so you can make the most of your money on almost everything. Enjoy leisure activities such as nature treks, sightseeing, swimming and island hopping at a minimal cost.
8. Bacolod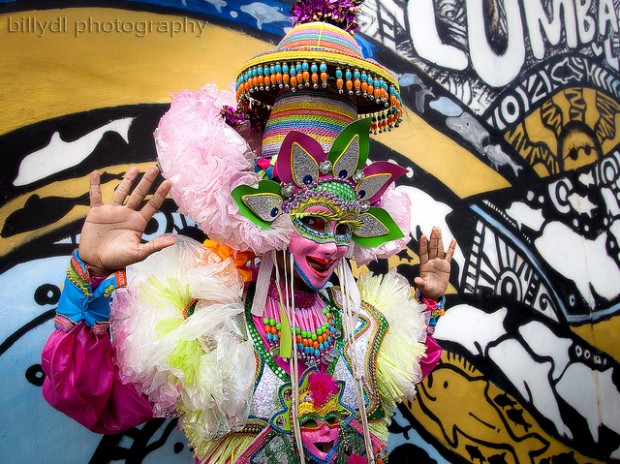 Image credit: Billy Lopue
The country's "City of Smile", Bacolod City will never cease to amuse and inspire you. Time your travel during the Masskara Festival, on the third week of October, and enjoy an unforgettable vacation with colourful masks, grand parade and street dancing. Don't forget to bring home some of their famous delicacies such as piaya, tarts, biscocho and barquillos.
9. Camiguin Island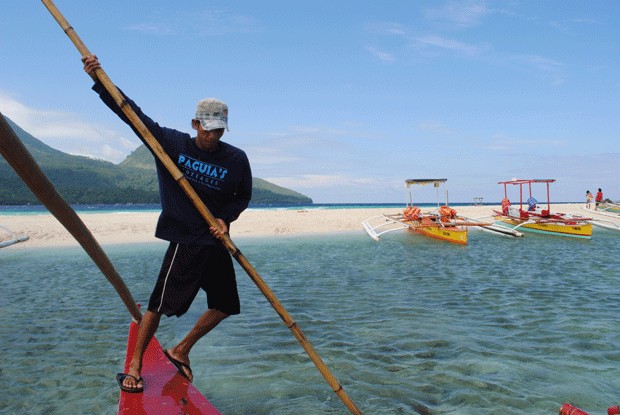 Image credit: Chill and Travel
Time to explore Mindanao! Camiguin is literally an "island born of fire" because of the seven volcanoes that make up most of its land. The island may be small but it's not short of amazing things to see and do. Dip in hot and cold springs, trek to volcanoes and waterfalls or laze around on white sandbars. It's best to visit Camiguin on the 4th week of October to join the Lanzones Festival, a celebration of the bountiful harvest of its famed fruit, lanzones.
10. Samal Island, Davao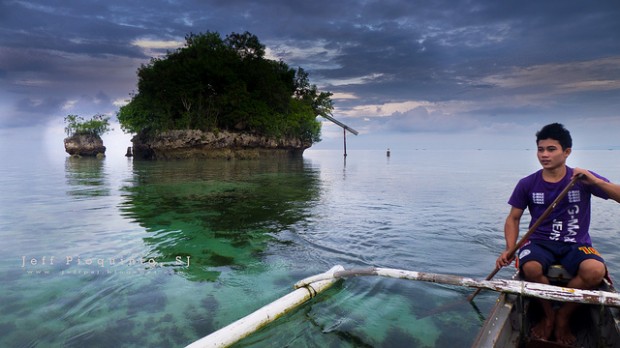 Image credit: Bro. Jeffrey Pioquinto, SJ
Samal Island is your quick escape from the hurried life in Davao City. Relax in a laid-back environment, swim in its pristine waters and go mountain climbing to commune with nature. Be sure to conquer Puting Bato, the highest peak of the island, for a panoramic view of the Davao seascape.
11. Dapitan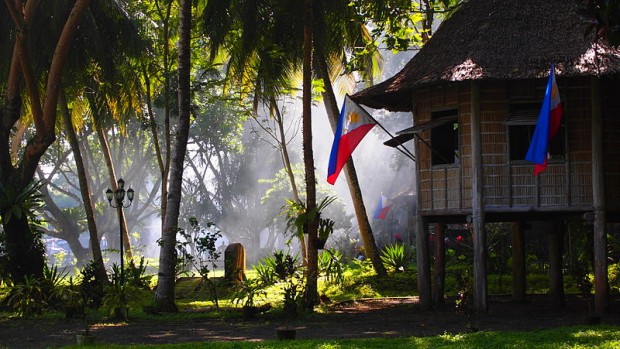 Image credit: Ric Canizares
If you're a big fan of the Philippine national hero Jose Rizal, you must visit Dapitan City. Suspected of some revolutionary activities during the Spanish colonial era, Rizal was exiled in Dapitan for four years. Because of its great significance to Philippine history, Dapitan City is called the "Shrine City in the Philippines". Places of interest include the famous Rizal Shrine, Casa Real, Liwasan ng Dapitan and St. James the Greater Church.
12. Siargao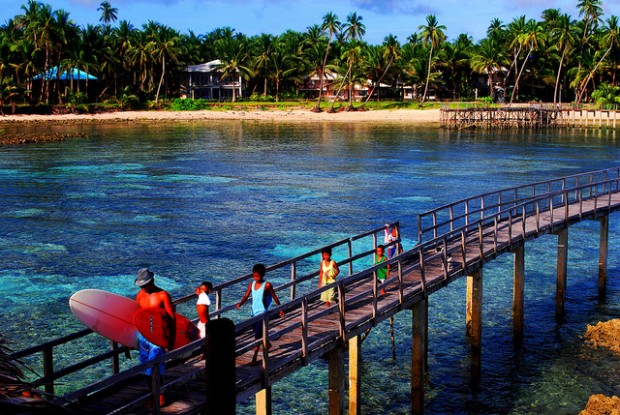 Image credit: Jojoscope
Get ready for an adrenaline rush in the surfing capital of the Philippines! While Siargao is synonymous with waves and surfing, it is not short of other exciting activities for your wanderlust. You can also explore its mangrove forest reserve, the largest in Mindanao, and go snorkelling to see its verdant marine life. If you're really into surfing, the best time to visit is from July to November, when the island gets strong and big waves from the Pacific.
Also read: Best Places to Surf in Asia
There's no time to think twice. Utilise your remaining long weekends (Singapore, Philippines, Malaysia) and plan for your year-end vacations now!