rentlZUJI x Tripzilla: Presenting to you, our nifty 'ZUJI Keeps It Real' series!
Straight up, no fluff: arm yourself with candid travel cheat sheets that contain authentic stories, real life experiences and insider tips for fellow travellers. We've been inspired and we hope you will be too!
---
G'day! Have you ever thought of taking a family vacation to the Land Down Under, but hesitant to actually book those flight tickets because you can't decide on which part to explore or how to do the trip on a (modest) budget? As I'm also on the constant lookout for places to go with my family, I truly understand the dilemma of choosing the right vacation destination that can meet the needs of an entire family. And, guess what? I did find a place that had lots of good food and plenty of glorious sights and sounds. Best of all, my family and I could experience all of it affordably!
So without further ado, here are 11 reasons why Melbourne is the next family vacation destination to be. Surprised? Indeed, contrary to popular belief, a family vacation to this gorgeous city can be totally affordable as well as super kid-friendly as long as you plan well and know where to go!
NOTE: THIS FLASH SALE HAS EXPIRED, BUT DON'T MISS THE NEXT ONE! FOR INSIDER INFORMATION ABOUT THE NEXT FLASH DEAL, JUST:
To get you started,
book your flights to Melbourne with ZUJI from just S$373
! In addition, stand to enjoy various perks such as:
Up to S$100 rebate on flight + package bookings

Up to S$100 rebate* when you pay using a Stored Mastercard
Not sure on how to pay via a Stored Mastercard? Read on to find out more! Book your holiday by 19 Nov 2017 and travel by 31 May 2018 so as to enjoy these awesome deals. Gear up for the most amazing holiday yet!
*With a minimum spending of S$500, and limited to the first 200 bookings only
1. The Museums and Galleries are family-friendly and offer FREE admission for kids
For parents thinking of a place that's both fun and educational for the kids, look no further than the museums, which you will find aplenty right here in Melbourne! With dedicated children's corners and interactive zones, children are able to embark on a learning journey out of the confines of their classrooms. Parents, you'll be surprised at what kids can actually take away from their time at the museums and who knows? You might just glean some wisdom, too. Personally, I'm not one for museums but, when it came to Museum-hopping right here in Melbourne, I found out just how interesting and interactive they could be and I never looked back!
Here are two museums and galleries to get you started:
Melbourne Museum
The Melbourne Museum is one of the most popular museums in Melbourne, boasting exhibits that range from Early Australian culture and history to displays on insects and bugs, and to marine life and even dinosaurs! The museum also covers specific interests like displays on Australian Aboriginal culture, Vikings of the past or Darwin and DNA. With a broad range of topics and exhibits, there is surely something to cater to every interest.
In addition, there are also children-specific galleries that are specially designed to interact and engage young, inquisitive minds such as the Children's Gallery and the Discovery Centre, which features a more hands-on technique.
How to get there: Take the free City Circle Tram to Victoria Parade
National Gallery of Victoria
The National Gallery Victoria displays exhibits related to art and aesthetics, such as international collections on design. Here, patrons are encouraged to go on a deeper exploration as you look past surface design into the meaning and truths that different artists attempt to convey.
For the younger ones, National Gallery Victoria offers an extensive range of kid-friendly exhibits depending on your time of visit. These may range from colouring workshops to painting sessions. One past exhibit, Fiona Hall, invited youngsters to express what they felt about the Earth and environment around them through craft. How cool is that?
How to get there: The City Circle Tram stops at Federation Square! Just take a short walk once you've hopped off.
Travel Cheat Sheet Tip: For more time and space to look at and enjoy the exhibits, go on a weekday afternoon when it's the least crowded!
2. You can hop on a cheap ride with Melbourne Bike Share
For a quick mode of transport around the city centre,  I can't think of a better way than to hop on a bicycle. Here in Singapore, bike sharing companies have been springing up relatively quickly, from oBike to OFO bikes – simply pick one up wherever you are and get on the move!
If you're like me, and enjoy the occasional bicycle ride, you'll be thrilled to know that there's a similar bike sharing system in Melbourne called Melbourne Bike Share. You won't be able to miss these bright blue babies all lined up at the stations. With 600 bikes over 50 bike stations, getting a bike for everyone will be easy as pie.
Here's how it works:
Choose from a Day Pass or Weekly Pass and purchase from any bike station

Unlock your selected bike with a code

Ride

Dock at any available bike station
Yes, it's that easy! How's that for something fun, healthy and affordable? Take the kids out to cycling trails around the CBD or to the nearby parks and gardens! A day pass only costs AUD$3 (~S$3.10)!
Travel Cheat Sheet Tip: Always remember to wear a well-fitted helmet and obey all traffic rules while riding. Also, stick to bicycle trails which you can easily find around the city instead of weaving in and out of traffic!
If this is your first time making payment with a Stored Mastercard, no worries because we've got you covered!
When making your booking, select to pay with your credit on the payment page. Next, check the option to "Store this card" before you fill up a rebate claim form and you're on your way to receive up to S$100 rebate. Get started on your bookings now as the deal is only valid until 19 Nov 2017 for travels by 31 May 2018.
*With a minimum spend of S$500, and limited to the first 200 bookings.
3. There's a FREE Tourist Tram
This iconic maroon and gold city tram is a mode of transportation that's well loved by tourists and locals alike. Can you guess why? Because it's absolutely free of course!  
If you're travelling within the Free Tram Zone, there is no need to pay any fares for your trip. Keep a lookout for these stops that are within the zone, as they are distinctly marked out for your convenience. Plus, tram drivers would make regular announcements as you approach the zone boundaries, so don't worry about keeping a lookout!
Alternatively, hop on board the City Circle Tram that goes around Melbourne City's main attractions and malls, such as the Old Treasury Building, Queen Victoria Market, Federation Square and Princess Theatre. It also links up with other tram, train and light rail services too, making it super convenient to travel from one place to another. Just board the tram that's marked route number 35 and you're well on your way!
Travel Cheat Sheet Tip: Snag yourself information leaflets that are provided on the tram such as an "Easy to understand" City Map or a "Free Tram Zone Map" in order to better understand and use the free Tram services!
4. You can soak up the iconic Aussie food market culture by browsing Melbourne's different local markets
A stroll through Melbourne's local markets is the best way for tourists to get a little taste of local life. Browse through local shops and stalls which put out a dazzling array of products from vibrant greens and fruits to delicatessen halls and fragrant fresh-baked goods.
Local markets are great places to get ingredients for your next picnic, so why not browse through one before that family picnic date? I actually spent a good two hours here shopping for ingredients because there were just too many stalls to choose from. The dilemma was REAL. I ended up leaving with a basket full of fresh bread, ham, lettuce and tomatoes – all ready to be made into sandwiches for the next morning!
Queen Victoria Market
One of the most iconic local markets is none other than the Queen Victoria Market, affectionately known as as "Vic Market" or "Queen Vic". It is also currently the largest open air market in the Southern Hemisphere, so be prepared for a long stroll through a plethora of stalls where you can take in all the wondrous sights and tantalising smells around you. Do take some time to mix with the local community and have a chat with the friendly vendors too!
How to get there: The Market is located within the free tram zone. Take the 19, 57 or 59 to Stop 7, Elizabeth St or Tram 58 to Stop 9, Peel St.
Really Really Free Market
For an interesting "shopping" experience, here's a local market where your wallets won't be needed at all. Yup, you heard me right! The Really Really Free Market at Preston Station is a local initiative which phases out money, barter and trade in favour of the idea and spirit of "giving". Their motto for the market is for it to be a "place where people come to take what they want and give what they can".
Expect to find bake-sale style booths, where you can get a freshly baked brownie or even a hot meal. Kids can participate in games, reading and art workshops too. Booths include clothing, vegetable seedlings, books amongst other sorts of trinkets and knick knacks. There are even yoga sessions and movie screenings, too (yes, all for free!).
How to get there: Take public transport or ride a bike to Preston station. The market is located just 50m north of the station!
Travel Cheat Sheet Tip: Save extra bucks when you swing by for lunch or drop by when there's a free movie screening for an afternoon of free entertainment! Do take note that this market is only open every last Sunday of the month.
Can't wait to get your hands on those amazing local produce and have a taste of the local Australian life? Look no further because you can now b
ook your flights to Melbourne from just S$373 with ZUJI
! In addition, save yourself the research and opt for a  flight+package deal with ZUJI, where you can
enjoy up to S$100 rebate
! Make your bookings from now till
19 Nov 2017
and travel by
31 May 2018
.
5. The gorgeous parks are just perfect spaces for sumptuous picnic feasts with a view
Melbourne may be a metropolis filled with hustle and bustle, but one thing that certainly stands out is the city's gorgeous gardenscapes and natural parks. These wide, expansive grassy fields are the ideal location for laying out a picnic mat, and enjoying scrumptious food and glorious views in the company of loved ones. In my books, a lovely picnic affair like this definitely beats having a pricey meal at a restaurant!
Why not make this picnic a  brunch affair, with glasses of mimosa for the parents (yes you deserve it) sans champagne for the tots? Ah, what a perfect way to begin the day, don't you think? Check out these parks:
Royal Botanic Gardens
The Royal Botanic Gardens are a feast for the eyes, especially for those looking to take a break from the cityscape. With gorgeous greenery and beautiful blooms no matter the season, the Gardens is just the ideal place to teach your children about the wonders of flora and fauna. Its wide open spaces also make it an awesome picnic spot where parents can just sit down and relax while the kids play ball or frisbee!
How to get there: It depends on which entrance you're heading to, but there are plenty of public transport options that will take you to the Botanic Gardens. Simply check here for the best route available!
Cardinia Reservoir Park
Cardinia Reservoir Park is situated in East Victoria, and has open parklands, picnic and barbecue areas. If you'd like to spruce up that picnic with a BBQ – this place is your best bet! Surrounded by native bushland and forests, this park is a little slice of paradise away from the crowds. There are even children's playgrounds and kangaroo viewing trails, so there's always an adventure awaiting after your meal!
How to get there: Like the Royal Botanic Gardens, there are multiple entrances to enter this park! Just use the route planner here in order to find the best route available.
Travel Cheat Sheet Tip: Try to go in the early morning or late afternoon for the BEST chance to spot the wild kangaroos which stay on Cardinia Park grounds. I managed to see some around the time it started to get dark!
6. Melbourne's laneways are full of street art to discover
Melbourne is famous for its laneways and arcades, and for a good reason too – i.e. the vibrant surprises that lie at every turn and corner! It is definitely no wonder that Melbourne is one of world's greatest street art capitals, Wander through alleys and marvel at the colourful graffiti that are not only a sight to behold, but that help to revitalise the city's dull brick walls.
Not sure where to start? Check out Caledonian lane, Hosier and Rutledge Lanes, Flinder's Court and Union Lane. Don't forget to take some cool shots and #ootds for the 'gram while you're at it!
Travel Cheat Sheet Tip: Check out this map and plan the best expedition route in order to see ALL the street art that Melbourne City has to offer. The map guarantees that you won't miss out on any street!
Discover the streets of Melbourne and be treated to a string of surprises at every turn!
Fly to Melbourne from just S$373
today when you make your booking with ZUJI. In addition, be entitled to a
S$100 rebate
when you make your booking with a Stored Mastercard. Valid for bookings from now till
19 Nov 2017
and travels by
31 May 2018
. There's no time to waste, hurry and start planning for your trip now!
7. Enjoy quality family time at Collingwood Children's Farm
Located just five kilometres from Melbourne's city centre lies Collingwood Children's Farm, which is located along the Yarra River. From milking cows and bottle feeding young lambs to having a go at farm chores and interacting with the various farm animals, the farm is more than perfect for families with young children. With a Family Day held on the first Sunday of every month, enjoy pony rides, tractor rides and a barbeque for some great family fun!
Apart from these kid-centric activities that are catered for your kids, swing by on the second Saturday of every month for the Farmer's Market! With around 70 stallholders attending the market, take some time to browse through the stalls and pick up some fresh local produce. Have a taste of seasonal fruits, vegetables, bread, free range meat and more!
How to get there: Choose to ride or walk to the farm via the Capital City cycling and walking path which passes the site directly  
Travel Cheat Sheet Tip: If you're taking the train, do keep a lookout for the exact service you're boarding as some express services skip the Victoria Park station (nearest train station from the farm)!
8. There are so many adventure playgrounds to choose from for "the best play time ever"
If you're still on the fence about Melbourne being that kid-friendly, this reason will completely change your mind. You will find lots of playgrounds scattered around the vicinity of Melbourne and its surrounds, where children can romp around freely and have a ball. Most of these playgrounds are adventure playgrounds too! That means even more swings, ropes, bridges and other fun bits to climb through and navigate – instead of the usual boring stairs-swing-slide playground. Be sure to visit the:
Royal Park Nature Playground
The Royal Park Nature Playground is absolutely heaven on earth for the young ones! Watch them run around this nature-inspired play space, where there are plenty of rope nets, log bridges, tunnels and swings for them to play with. This large adventure playground also has a water play zone and two dry playground areas with different play features to explore. This playground is definitely a winner for a fun-filled free afternoon out!  
How to get there: Take tram 59 from Elizabeth St/ La Trobe Station, alight at Harker St/ Flemington Road and take a short two-minute walk
Thomas Street Reserve Playground
If the kids can't get enough, then head to Thomas Street Reserve Playground for more playtime madness! Indeed, this ginormous wooden playground has all the best features a kid can ask for. From cubby hoes to sliding walkways, monkey bars, swings and even a flying fox, I won't be surprised if parents go ahead and join in the fun – I would know, because I couldn't resist it myself!
How to get there: Take a 10-15 minute walk from Thomastown station
Travel Cheat Sheet Tip: Make sure to pack an extra set of clothes and extra snacks, water and juice pouches for the trip. The Royal Park Nature Playground has a wet zone for water play so the kids are sure to get wet. Oh, and don't forget the sunscreen!
Play a part in creating some of the best childhood memories for your children! Visit Melbourne today with flights starting from S$373 when you book with ZUJI. Did we also mention that you could enjoy other amazing perks? There's a rebate of up to S$100 for flight+package bookings and an extra S$100 rebate when you make your payment with a Stored Mastercard! This is probably as amazing as it gets, make your bookings from now to
19 Nov 2017
and travel by
31 May 2018
.
9. The State Library of Victoria offers exciting children's activities instead of just being a place for silent reading
A trip to the library is probably something that wouldn't be included in any vacation itinerary but I honestly beg to differ, especially since children are involved. Why, you ask? Simply because more often than not, libraries host a slew of fun and educational workshops and activities that are specially catered to children, but often go by unnoticed because they are rarely publicised.
When in Melbourne, a visit to the State Library of Victoria is a must – not only because the magnificent interior deserves to be photographed, but also because it regularly hosts both free and paid events and exhibitions that cater to a wide range of interests. One can even say that the library takes on the role of a mini museum itself!
For instance, the library's current mainstay for children until the end of 2017 is the "Playpod" programme, which is specifically targeted at children under 8 years old. Packed with activities which involve reading, creation and interactive playtime, kids can expect a fun hands-on experience, or just sit back and enjoy storytelling sessions and musical performances filled with whimsical rhymes and songs. Check out the library's calendar of activities here.
How to get there: Take a two-minute walk from Melbourne Central Station
Travel Cheat Sheet Tip: A trip to the library makes for the perfect wet-weather plan! So should it rain during your trip to Melbourne, get out and enjoy hours learning through play instead of being cooped up in your hotel room!
10. Kids enter different Zoos and Wildlife Parks for FREE on weekends
And finally, what's a family vacation without a trip to the zoo? Zoo admission fees can admittedly get a little hefty, but guess what? With Zoos Victoria's "Kids are Free" policy, children under 16 years of age get free admission to Healesville Sanctuary, Melbourne Zoo and Werribee Open Range Zoo on weekends, Victorian public holidays and Victorian Government school holidays! How awesome does that sound?
Melbourne Zoo
Take a trip and visit over 320 species of animals from all over the world at the award-winning Melbourne Zoo, where you can not only learn more about different animals but also attend zookeeper talks and shows. They even offer "Close-up Encounters" where kids can try their hand at animal feeding!
How to get there: Take the Upfield line from Melbourne Central Station to Royal Park Station followed by a 5-minute walk to the zoo
Healesville Sanctuary
Healesville Sanctuary focuses more on animals of the Australian bushland, so you'll be able to find animals like wombats, kangaroos, koalas and tasmanian devils here. While you're there, make sure you don't miss the "Spirits of the Sky" bird show where you can learn more about Australia's magnificent birds of prey and colourful parrots!
How to get there: Catch a train from the Melbourne city centre to Lilydale Railway Station, travelling on the Lilydale line. From Lilydale Railway Station you need to catch bus 685 to Healesville, and then a connecting bus (686 towards Badger Creek) will take you to Healesville Sanctuary
Travel Cheat Sheet Tip: Since admission for kids is free during the weekend, set the weekend aside in order to cover all three participating zoos and wildlife parks!
11. Reconnect with nature and wildlife
Do you remember when's the last time your family left the city and took a step into nature? How about taking a break from the hustle and bustle of the city and introducing your children to the wonders of nature and wildlife! From hand-picking fresh fruits on the farms to interacting with farm animals and exploring rainforests, there's something for the whole family the next time you're visiting the region of Victoria!
Cherry Hill Orchards
The cherry season is ON from mid November till early January! Gather your family members and head over to the beautiful Yarra Valley orchard for a memorable day. Pack some snacks for a picnic, and enjoy the fresh air and sunshine while you're there. Try your hand at cherry-picking, and snack on them fresh from the trees. P.S Don't forget to have a taste of the orchards' famed cherry ice cream, gulp down some cherry drinks or pack some gourmet cherry treats to bring back home!
How to get there: Catch the Lilydale trainline to Lilydale. Once you've arrived at Lilydale, you'd have to arrange a taxi to get to the orchard which is approximately 20 minutes away. It is strongly recommended to arrange with 13CABS (the taxis used in the area) should you need a return ride to the train station.
Rayner's Orchard
Also situated in the beautiful Yarra Valley, Rayner's Orchard is home to 450 varieties of fruit. Fun fact: There are at least 8 varieties of fruit available on every day of the year! Listen up because your kids would love this: sign up for the  orchard's Fruit Adventure Tour to explore the area on a tractor and ride through groves of fruit trees. And yes, you'll get to sample various fruits along the way! 'U Pick' tours are concurrently conducted together with the tractor tours, where you can pick your own fruits and bring them home. The best part? The tours are available all year round, making them perfect for any (delicious) last-minute family adventures.
How to get there: Catch the Lilydale trainline to Lilydale. Once you've arrived at Lilydale, you'd have to arrange a taxi to get to the orchard.
Pan for Gold
At Sovereign Hill, learn about Australia's history as it comes to life! While you're there, travel back in time to the 1850s and relive the excitement of Ballarat's Goldrush Days. Consisting of a living museum with exhibits brought to life by costumed characters, this is the perfect adventure for the whole family. Plus, grab your smartphones for a more enriching experience as you explore the area; gain access to stories, facts, images and film and navigate through Sovereign Hill with the accompanying trail that is displayed on your phone! If you can't get enough of this charming old town, choose to stay overnight at the Sovereign HIll Hotel and continue with your adventures the following day.
How to get there: Catch a train from the Melbourne city centre to Ballarat station. Upon arrival, follow the signs to the coach  bay where Sovereign HIll's transfer coach will be waiting. Alternatively, catch the Goldrush Special between Southern Cross Station and Ballarat Station.
Phillip Island
Boasting beautiful scenery that's nothing short of breathtaking, Phillip Island is the place to be for both nature- and animal-lovers alike. From witnessing the the Little Penguins waddle up the shores and befriending koalas in their natural habitat to enjoying spectacular views along the The Nobbies boardwalk, Phillip Island is the perfect gateway to Victoria's diverse nature and wildlife.
How to get there: The Western Port Passenger Ferry Service runs between Stony Point on the Mornington Peninsula, Tankerton on French Island and Cowes on Phillip Island. Connect to the ferry via the V-Line train from Stony Point and catch the passenger ferry to Cowes, Phillip Island.
Puffing Billy
All aboard! Journey through the spectacular Dandenong Ranges on board Australia's premier preserved steam railway. Brush pass lush fern gullies with Mountain Ash trees towering over you on board the steam locomotive, and take in the fresh air as you travel through the temperate rainforest. Dangle your legs over the side of the carriage as your train travels and enjoy the cool breeze across your cheeks. You could even pack a picnic for your kids and disembark at Emerald Lake Park to have a go at the paddle boats or cool off in the park's wading pool!
How to get there: From the Melbourne city centre, travel to Belgrave on board the Metro Trains Belgrave Line. Upon arriving at Belgrave, follow the blue line painted to the platform which leads to to Puffing Billy.
Travel Cheat Sheet Tip: As the attractions are not located within Melbourne's city centre, do remember to set aside a day or two for a day trip!
Next vacation destination: Melbourne and its surrounds! With all these reasons on why you should take a family trip there (and how you can do it on a budget too!), how can you resist? Get started with planning your itinerary by checking out the Visit Melbourne website. Time to grab the entire family and jet off Down Under, because marvellous Melbourne is just waiting to be explored!
The holidays are just round the corner, so there's no better time to start planning for your next amazing family getaway.
Fly with ZUJI from just S$373
and you'll be well on your way for some great family fun!
In addition, book with ZUJI and enjoy:
Up to S$100 rebate on flight + package bookings

Up to S$100 rebate* when you pay using a Stored Mastercard
'Book from now to 19 Nov 2017 and travel by 31 May 2018.
*With a minimum spend of S$500, and limited to the first 200 bookings.
For first-hand information about ZUJI's upcoming deals and promotions, simply subscribe to their mailing list right here and have them delivered right to your doorstep: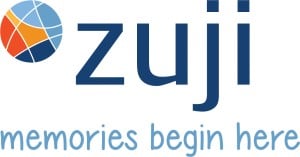 Thank you for your subscription.
By subscribing to ZUJI's mailing list, you will:
Be the FIRST to know about flash sales and exclusive airfares/promotions

Receive hints about flash sale timings – every minute counts!

Have first-hand information about ZUJI special promotions
Did we miss out on any other fun (and free) attraction that you've heard of, or do you have any recommendations to include in this Melbourne itinerary? Let us know! In the meantime, stay tuned to the next installment of the 'ZUJI Keeps It Real' series. Happy holidays!
---
Brought to you by ZUJI and Visit Victoria.