ZUJI x Tripzilla: Presenting to you, our nifty 'ZUJI Keeps It Real' series!
Straight up, no fluff: arm yourself with candid travel cheat sheets that contain authentic stories, real life experiences and insider tips for fellow travellers. We've been inspired and we hope you will be too!
---
It's said that going on any trip to Korea is like bringing your tastebuds on an incredible adventure. Indeed, turn any corner and you're bound to find mouthwatering foods in all shapes and sizes – all of which are just waiting for you to devour.
Yet, with such a staggering variety of choice, many travellers often find themselves faced with a) not enough time, and b) not enough stomach capacity to try them all. So if, like me, you find yourself facing a similar dilemma, fret not! These 10 must-try street foods are perfect for travellers looking to taste some of Korea's best bites. And to get you started on your foodie adventure, check out this great deal to Korea:
NOTE: THIS FLASH SALE HAS EXPIRED, BUT DON'T MISS THE NEXT ONE! FOR INSIDER INFORMATION ABOUT THE NEXT FLASH DEAL, JUST:
Book your Korea flights
 and enjoy perk after perk with ZUJI! Save more money for yummy treats with:
Up to S$100 rebate on flights/packages

12% hotel coupon code

S$50 rebate with stored card payment
If you store your Citibank Mastercard on ZUJI when you make your booking, you can even get an ADDITIONAL S$50 rebate! And if you don't have a Citi Credit Card yet, simply sign up for one on ZUJI and you'll get S$70 ZUJI voucher plus S$120 cashback. So what are you waiting for?
Are you ready to have a feast?
1. Odeng (오뎅) or Eomuk (어묵)
Odeng or Eomuk refers to seasoned fish paste shaped into curved strips or cakes. It's actually a Korean classic that can be found basically anywhere, from streetside stalls and convenience stores to supermarkets and shopping malls. There are many variations of Odeng in Korea, but my favourite one is the standard odeng served on wooden skewers in a piping bowl of soup.
Don't let its plain appearance fool you – this is a delicious dish that will leave any hungry soul satisfied. With a broth usually made from stewing leeks and turnips along with dried seaweed or crab, it's the perfect Korean comfort food, especially on the colder winter days. Trust me, I speak from experience!
Travel Cheat Sheet Tip: The broths vary from stall to stall, so one fun thing to do is to go on a hunt for different types of odeng. Trust me, it's a lot of fun!
2. Gyeran-ppang (계란빵)
Gyeran-ppang literally translates to egg bread, which is essentially what this dish is – a warm fluffy loaf of bread containing a whole – yes, a whole! – egg. Gyeran-ppang can be found all over Korea, and what makes this dish so irresistible is its excellent combination of sweet and savoury. Served hot right off the grill, this is another dish that people love to indulge in during the colder months.
Travel Cheat Sheet Tip: The insides of these little babies are actually a lot hotter than it looks. Do take caution when you first bite into the bread to avoid burning your tongue!
Book your flight to Korea with your Mastercard
 and enjoy these exclusive deals on ZUJI:
Up to S$100 rebate on flights/packages

12% hotel coupon code

S$50 rebate with stored card payment
In addition, if your stored card is a Citi Credit Card, you'll be able to get another extra S$50 rebate. Sounds awesome? Hurry and:
3. Grilled meat skewers
Think Korean barbecue, but in bite-sized pieces. There is usually a whole assortment of skewers laid out on trays with different meats and different combinations for you to pick from. Choose the ones that catch your eye, and stand back while you wait for the vendor to heat the skewers up for you.
With someone else doing the grilling for you, all you have to do is order what you want and wait a little bit before you'll be able to enjoy these yummy grilled meats. These skewers are also sold at cheap prices, so go all out and order as much as you want. I couldn't stop at one, so knock yourself out!
4. Manjoo (만주)
Manjoo is a baked sweet pastry with rich custard cream filling. Bite into one of these delectable little goodies and you'll immediately be hooked because of how good they taste. Warm, sweet custard oozing from the soft, fluffy shell – doesn't that sound like heaven in your mouth?
You can get these bite-sized snacks from the shop DeliManjoo, located at almost every subway station in Korea. Fun fact: The shop's name actually comes from combining two words: 'delicious' and 'Manjoo', which hints at exactly how tasty their Manjoos are. So the next time you're in Korea, don't just breeze through the subway stations and make a stop at the next DeliManjoo you see!
And if you're on the lookout for a good discount, boy do we have one for you:
If you don't have a Citi Credit Card, simply sign up for one on ZUJI and receive a) S$70 ZUJI credit and b) S$120 cashback. In addition, store your details on ZUJI with your Citi Credit Card and receive another additional S$50 rebate. Sounds good, huh!
5. Hotteok (호떡)
Another popular street food favourite is Hotteok, a Korean pancake with various fillings. Most Hotteok you can find in Korea have sweet fillings to accommodate to local Koreans' tastes, though there are also savoury ones out there for you to try!
Travel Cheat Sheet Tip: While the classic filling for hotteok consists of sugar and nuts, the possibilities are endless. It's such a popular snack that different regions even have their own spins on this Korean pancake! If you're in Busan, you have to try the Ssiat Hotteok (seed-stuffed Hotteok), often referred to as a Busan specialty. And when you're in Seoul, don't miss out on their Kkul Hotteok (Hotteok with brown sugar syrup filling).
6. Pajeon (파전)
Pajeon is another type of Korean pancake, with scallion (Pa 파) as its main ingredient instead of sweet fillings. As with Hotteok, Pajeon has many flavours, with the most common ones being seafood, kimchi, pork, beef and shellfish.  If the Pajeon looks familiar to you, it might be because its appearance resembles that of a Chinese scallion pancake. But unlike the Chinese version, Pajeons are less dense in texture because they are not made from dough – but from a batter containing eggs, rice flour and wheat flour.
Travel Cheat Sheet Tip: If you would like to savour Pajeon like a local, open a bottle of Soju (distilled Korean rice liquor) to go with your pancake.
7. Tteokbokki (떡볶이)
Of course, the ultimate classic Korean dish simply has to be on this list! Tteokbokki refers to stir-fried rice cakes seasoned with Gochujang (chilli paste), often served together with fish cakes and boiled eggs. I'm not a fan of spicy food and was hence a little reluctant to try this, so imagine my delight when I discovered that there's also a non-spicy version called Gungjung-Tteokbokki that is seasoned with Ganjang (soy-based) sauce. Do note that Tteokbokki is commonly served in large portions, so make sure you have a friend or two around to share this dish with!
Travel Cheat Sheet Tip: If you're looking for some Tteokbokki with a twist, look out for some unique flavours such as Curry Tteokbokki, Galbi (grilled rib) Tteokbokki, Cream Sauce Ttteokbokki and many others. Give these a go if you're feeling up for it!
8. Dakgangjeong (닭강정)
Fried chicken has always been a popular dish in Korea, and this rendition definitely doesn't disappoint. This isn't the usual fried chicken you get at fast food joints; instead, Dakgangjeong is fried chicken that is coated in a sticky sweet and spicy sauce, topped with sesame seeds or nuts for an extra crunch. Traditionally, Dakgangjeong is made using a whole chicken that is cut up into small pieces. But if you're lucky, the stall you're patronising might be using boneless chicken pieces, making it so much easier and more enjoyable to eat!
While you're on your Korean street food hunt, you'll definitely be tired and stuffed from munching on so much good food. The only thing that you need at the end of a long day is… A good hotel to relax and rest at!
Book your hotel on ZUJI using your Citi Credit Card now and you'll be given an exclusive 12% hotel code And while you're doing that, why not make everything easier by booking your flight on ZUJI as well? Enjoy up to S$100 on flights/packages and more – there's really nothing better!
9. Bungeo-ppang (붕어빵)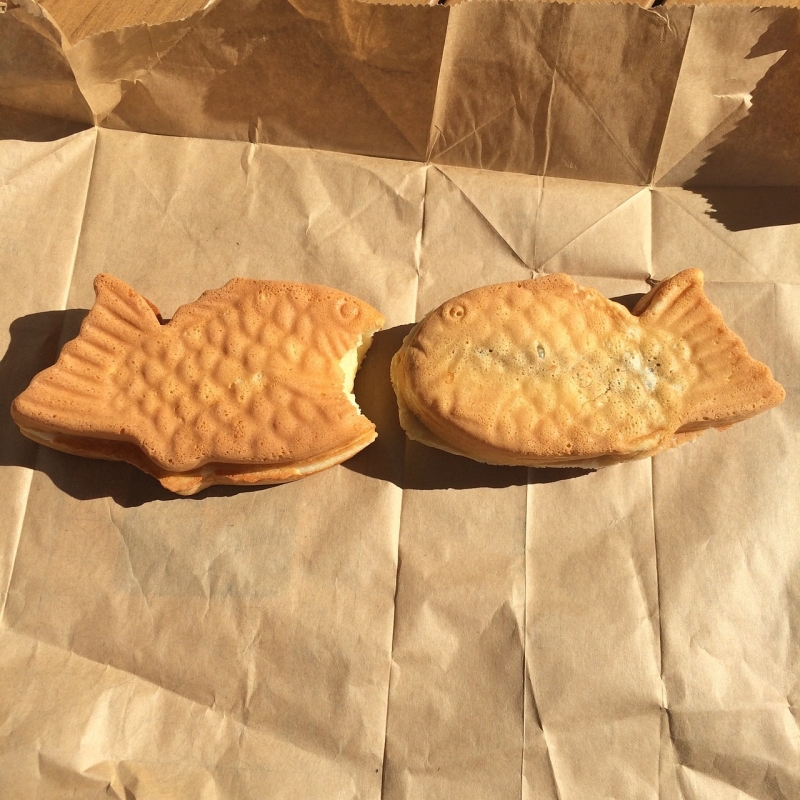 Bungeo-ppang is, without a doubt, considered as one of Korea's absolute favourite snacks. It is a fish-shaped bread that is crispy on the outside and filled with warm red bean paste on the inside, promising to warm you up during the colder seasons of autumn and winter. Though red bean paste is the standard and most common filling in Bungeo-ppangs, you can also find them filled with chocolate, custard as well as pizza toppings.
There is also a version that has been adapted for the scorching summer months. The summer version of the Bungeo-ppang is filled with either ice-cream or frozen yoghurt, making it the perfect summer treat that'll give you a respite from the heat.
10. Gimbap (김밥)
The Korean variant of sushi, Gimbap is made from seasoned rice and other ingredients rolled up in dried seaweed. They are usually cut up into bite-sized slices before they're served. Gimbaps can contain any ingredients – from cucumbers to eggs to crabmeat and even kimchi – and are favoured across Korea because of how convenient and easy they are to eat.
Travel Cheat Sheet Tip: If you're in Seoul, I recommend heading to Teacher Kim (Kim Seon Saeng 김선생) restaurant, which is reputed to make the best cream cheese Gimbaps!
Salivating merely at the sight of these mouthwatering goodies? Book a flight to Korea and savour all of these (and more) for yourself! There's
no better time to book your next Korea trip
than now because ZUJI is currently having a fantastic Mastercard promo! Enjoy:
Up to S$100 rebate on flights/packages

12% hotel coupon code

Additional S$50 rebate when you book with your stored card details
And, if your stored card is a Citi Credit Card, you can enjoy an EXTRA S$50 rebate as well. If you don't have a Citi Credit Card, simply sign up for one on ZUJI and enjoy lots more perks while you're at it (think: S$70 ZUJI voucher and additional S$120 rebate)! In addition, booking with your stored Citibank Mastercard will give you an additional S$50 rebate.
For first-hand information about ZUJI's upcoming deals and promotions, simply subscribe to their mailing list right here and have them delivered right to your doorstep: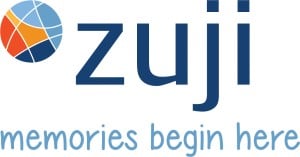 Thank you for your subscription.
By subscribing to ZUJI's mailing list, you will:
Be the FIRST to know about flash sales and exclusive airfares/promotions

Receive hints about flash sale timings – every minute counts!

Have first-hand information about ZUJI special promotions
Did we miss out on any street foods that you consider a must-try? Let us know! In the meantime, stay tuned to the next installment of the 'ZUJI Keeps It Real' series. Happy feasting!
---
Brought to you by ZUJI and Citibank.