ZUJI x Tripzilla: Presenting to you, our nifty 'ZUJI Keeps It Real' series!
Straight up, no fluff: arm yourself with candid travel cheat sheets that contain authentic stories, real life experiences and insider tips for fellow travellers. We've been inspired and we hope you will be too!
---
As you watch the romantic and bitter-sweet Korean dramas (colloquially known as 'K-dramas'), have you ever dreamed about being the lucky female or male lead?
While replacing the lead can be difficult, we can do the next best thing – which is helping you recreate some of the cutest drama scenes with your own partner! From the legendary K-drama 'Winter Sonata' to the cutest 'Strong Woman Do Bong Soon', here are the top 8 cheesy K-drama scenes that I tried to recreate with my boyfriend in our last trip to Korea and which you can try too.
NOTE: THIS FLASH SALE HAS EXPIRED, BUT DON'T MISS THE NEXT ONE! FOR INSIDER INFORMATION ABOUT THE NEXT FLASH DEAL, JUST:
Already getting excited about Korea? I have some good news for you: You can now
book your flights to Korea with ZUJI from just $713
! And did we mention that these fares are for flights on
Singapore Airlines
? Snap up these incredible fares from
26-28 July 2017
– what a steal!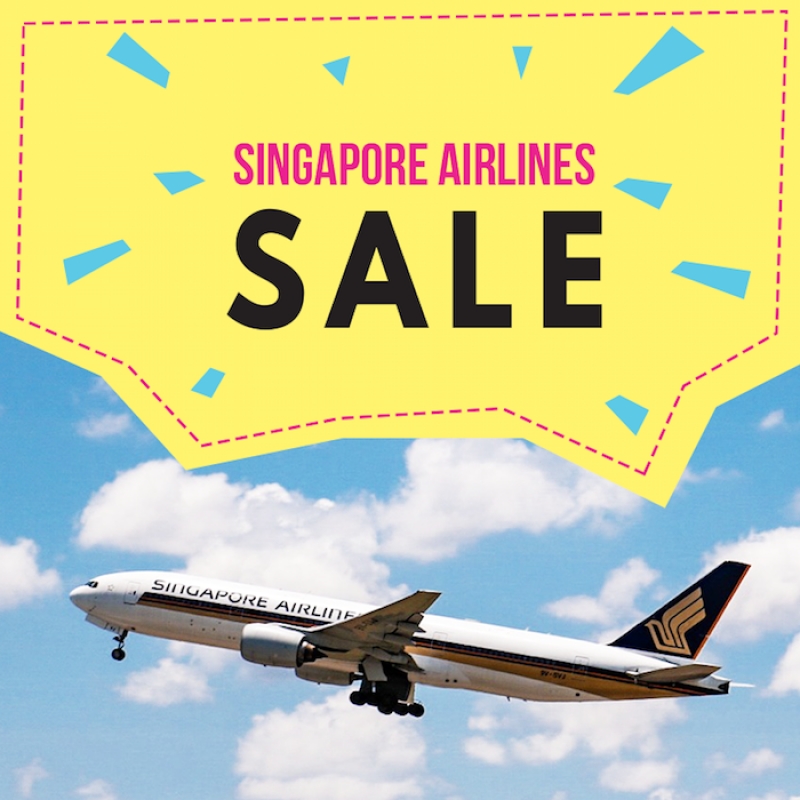 P.S. If you're a Mastercard holder, you're in luck! Enjoy many more AMAZING PERKS when you book with your Mastercard on ZUJI. Tempted? Read on to find out more!
So, are you ready to swoon together with your other half?
Seoul
1. Go on a Play Date at Seoulland (서울랜드)
Filming site of: Strong Woman Do Bong Soon

Let's start the list from Seoul. For a fun and adventurous date with my loved one in South Korea's capital, we chose to go to Seoulland where Ahn Min Hyuk and Do Bong Soon in 'Strong Woman Do Bong Soon' had their date. Fun fact: Seoulland is actually South Korea's first ever theme park!
We tried riding the Flume Ride, just like what the two love birds in the drama did. It was tons of fun! Don't forget to get yourselves a pair of cheesy but cute twinsies headbands for the perfect recreation of the drama scene.
Travel Cheat Sheet Tip: Purchase your tickets through agents to get the special foreigner-priced tickets! Purchasing your tickets directly at the park will cost 40,000 won (~ S$48) for a day pass, while the same thing will cost only US$18 (~S$25) through agents.
How to get there: Take Seoul Subway Line 4 to Seoul Grand Park Station and take Exit 2, from which you can hop on a paid (but extra cute!) Elephant Train ride to the entrance of the park. The train tickets cost 1,000 won (~S$1.20) per adult.
2. Eat Odeng at a street stall
Filming site of: Weightlifting Fairy Kim Bok Joo

Remember this sweet scene in 'Weightlifting Fairy Kim Bok Joo' where Jung Joon Hyung tries to appease an angry Kim Bok Joo with food but ended up eating many of those skewers herself? Food is indeed the way to a man's heart – good choice, Jung Joon Hyung!
The street food in question is actually 'odeng', which is basically fishcake on a stick. Unfortunately, the exact store in the drama doesn't exist anymore, but there are lots of odeng stalls around that are perfect for a reenactment! Each stick generally costs around 1,000 to 1,500won (~ S$1 to S$1.80).
Odeng is incredibly delicious, but don't just take my word for it! Head down to Korea yourself and you can be the judge. With
flights going from just $713
with Singapore Airlines from 26-28 July 2017, there's absolutely no reason for you to not make a trip to Korea!
Plus, you'll receive up to 6% rebate for flights and packages bookings if you make your booking with a Mastercard! Is that awesome or what? Hesitate no more and grab your flight tickets to Korea with ZUJI now!
P.S. Seriously. Singapore Airlines. Need we say more?
Gyeonggi-do and Incheon
3. Beat the Cold at Nami Island (남이섬)
Filming site of: Winter Sonata

Let's move on to the drama scenes taken outside of Seoul. First up: Nami Island from 'Winter Sonata'. Before you say anything, yes, 'Winter Sonata' is such an old drama but it's a classic that every K-drama lover should watch!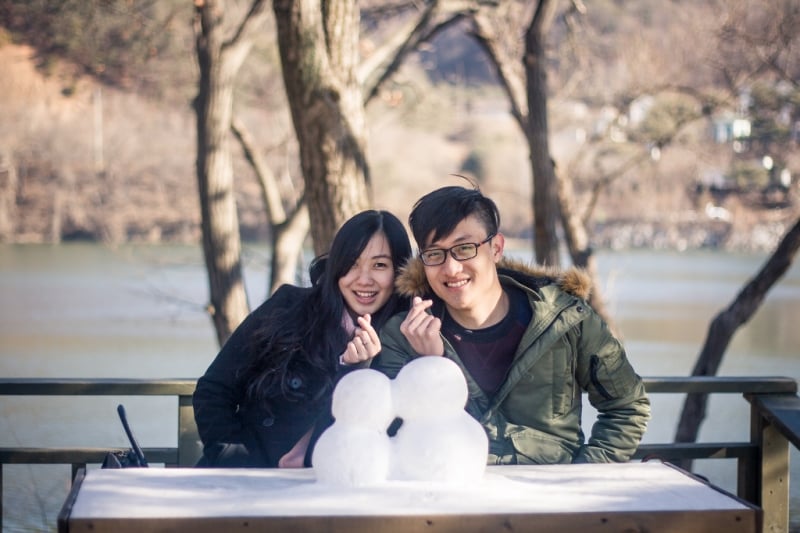 My boyfriend and I went to Nami Island in winter, hoping to recreate the scenes where Jun Sang and Yu Jin played together amidst the dazzling snowy vista. To our disappointment, there was not much snow there that day, but we still made the best out of it! We had fun exploring the island and taking photos at spots where the drama was taken.

Travel Cheat Sheet Tip: To avoid the disappointment of not seeing snow in Nami Island, visit in January when it snows the most in Korea. Be sure to check the weather in Nami Island before heading there – just to be extra sure. You can also visit Nami Island together with Petite France where another K-drama, 'My Love From Another Star', was taken!
How to get there: Take the Intercity Express (ITX) train from Cheongnyangni Station on Seoul Subway Line 1 to Gapyeong Station. Proceed to take the Gapyeong Shuttle for two stops from the bus stop right in front of the Visitor Center to Nami Island. The shuttle ride will cost 6,000won (~S$7.20) per person but re-entry is allowed for the whole day. You can use the same shuttle to visit Petite France, Garden of Morning Calm and Gapyeong Rail Bike.
4. Hug Each Other at Yangpyeong Dumulmeori (양평 두물머리)
Filming site of: She Was Pretty

In 'She Was Pretty', Ji Sung Joon took Kim Hye Jin for a romantic picnic in a beautiful park beside the river, afterwhich proceeding to confess his eternal love for her. Is it just me or is that not every girl's dream? *goes all starry eyed*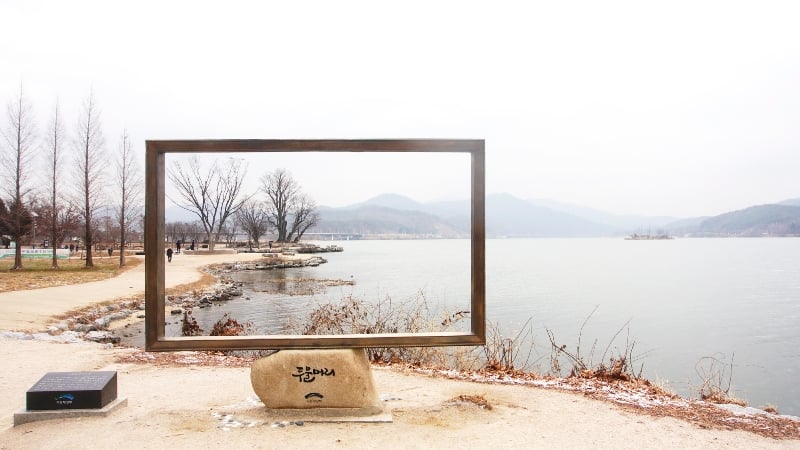 The park is located in Yangpyeong, a small town connected to Seoul by subway, called Dumulmeori. We went there twice, once when it was snowing and another when the sky was clear, and we both agree that this place is a perfect romantic getaway for couples looking to escape the city. Just look at how breathtaking and serene the place is!
Travel Cheat Sheet Tip: If you intend to visit in winter, like we did, be sure to dress extra warm and bring along some hot packs. The open space creates strong winds and you will feel cold really fast – unless of course if you want to take that opportunity to cuddle and warm yourselves up… then dress down by all means!
How to get there: Take Seoul Subway Line 1 to Yangsu Station and take Exit 1. From there, it's just a short five-minute taxi ride to Dumulmeori. For convenience sake, you can show the Korean name of this place, "두물머리" to your driver.
5. Hanmi Bookstore (한미서점)
Filming site of: Goblin

If you have watched 'Goblin', I am sure you remember this bookstore in a yellow building where Ji Eun Tak showed Kim Shin how to lovingly pat someone else's head. There were also other scenes shot inside the bookstore itself, like when the 'Lady in Red' warned Kim Shin about his fate with Eun Tak.
My boyfriend, who watched the drama with me, wanted to visit the real life store while we were in Korea. We then found out that Hanmi bookstore is one of the many bookstores at Baedari Secondhand Bookstore Alley in Incheon city. This small and rustic bookstore is definitely a rare sight in Singapore nowadays, so be sure to visit while you are there!
Travel Cheat Sheet Tip: Don't waste your trip down to Incheon and make sure to visit the Baedari Historical and Cultural Village, which are in the same area as the bookstore. Challenge your partner to see who can find the unique mural street in the village first!
How to get there: Take Seoul Subway Line 1 to Dowon Station and take Exit 2. Walk straight to the bus stop and take bus 22, 28 or 15 and alight at the next stop, Incheon Information High School (인천정보산업고등학교). Turn right to the street behind the bus stop and turn left at the street. Walk straight and you will see the bookstore right in front of you.
6. Break A Sweat at Red Ginseng Spa (홍삼스파참숯가마사우나 )
Filming site of: Legend of the Blue Sea

There are many scenes in K-dramas where the male lead lovingly stares at the love of his life while she is deep in slumber. Lucky for Shim Cheong, she has Heo Joon Jae who kept a lookout for her throughout her 'escape' to a public sauna. If Lee Min Ho stared at me like that, I'm pretty sure that my insides would all turn to jelly!
We wanted to try it out for ourselves, so we decided to visit Hongsam or Red Ginseng Spa in Paju. Entrance to the sauna costs 9,000 won (~S$10,80) and 6,000won (~S$7.20) per person for sauna and bath, or bath only respectively. We especially enjoyed a good steam in the charcoal sauna room followed by a cooling down session in the ice room. The sauna is open round the clock, so feel free to visit at any time of day or night!
Travel Cheat Sheet: Be sure to visit Paju Premium Outlets too while you are in the area! If you are not into shopping, head down to Gallery White Block, which is an art gallery with a nice cafe where some scenes in 'My Introverted Boss' and 'Suspicious Partner' was shot!
How to get there: Take Seoul Subway Gyeongui-Jungang Line to Geumchon Station and exit at Exit 1. Turn left after the exit and continue walking until you cross the road. After crossing, turn left to the bus stop and take bus no 900 or 033 to Insam Sauna (Ginseng Sauna) stop. The ride should take around 25 to 30 minutes and the sauna will be right across from the bus stop.
Can't wait to try the spa for yourselves? Stop procrastinating and
grab your Singapore Airlines flights to Korea with ZUJI now from only $713!
What's more, simply book with your Mastercard and get to enjoy additional savings! By storing your card details on ZUJI when you make your booking, you'll get to enjoy an additional S$50 rebate* ON TOP of up to 6% rebate on flights and packages bookings.
You know what that means… More money to splurge on those delicious tteokbokki! That's right, you better book your flights to Korea with ZUJI and Mastercard today! These prices are only valid from 26-28 July 2017.
*Limited to the first 200 customers with a minimum of S$500 spent.
Busan and Jeju
7. Have Night Drink at Ilgwang Beach (일광해수욕장)
Filming site of: Fight for My Way

This beach was where Ko Dong Man and Choi Ae Ra in 'Fight for My Way' finally made progress in their 20-year old relationship. After becoming 'namchin 남친' and 'yochin 여친', which is Korean for boyfriend and girlfriend respectively, they enjoyed a romantic night with fireworks in the background on the same beach.  
This scene was taken in Ilgwang Beach, a beach in the northern part of Busan. Although most of the other visitors on this beach were local families, we had no problem enjoying ourselves swimming in the sea, building sand castles and enjoying the sun. There were no fireworks when we were there though!    
Travel Cheat Sheet Tips: Visit Esperance Café, right at the side of the beach, to complete your 'Fight for My Way' drama experience. This café is where Dong Man finally confessed his feelings to Ae Ra!
How to get there: Take Korea Train Express (KTX) from Seoul Station to Busan Station and change to the Busan Subway Line 1. Take the local subway to Busan Nat'l Univ of Education Station and change to the Donghae Line to Ilgwang Station. Take exit 1 and walk straight to the beach.
8. Drink Iced Americano With A View at Bomnal Cafe (봄날 카페)
Filming site of: Warm and Cozy

This Korean drama reminded me of 'Gatsby'. Baek Gun Woo is a helpless romantic who started the 'Maendorong Ttottot' café in a beautiful but secluded spot in Jeju just for his first love. He then met his long lost childhood acquaintance turned forever love, Lee Jung Joo, at this very café. How cute is that?
This café actually exists in Jeju Island, and we were so excited to drop by when we were there! The cafe's actual name is 'Bomnal' and it was just as pretty, if not even more beautiful, as shown in the movie. The ocean view and delicious americano coffee,that costs 4,000 won (~S$4.80), just made our visit picture perfect! The café is open from 9am to 9pm daily but, if you want to spend the whole night there, they also have several dorm rooms in their guest house.
Travel Cheat Sheet Tip: Jeju buses run very infrequently compared to buses in Seoul. We had to wait more than 30 minutes for the bus to come so you may want to consider taking a taxi instead. The ride from Jeju airport to the cafe should cost around 18,000 to 20,000won (~S$21.60 to S$24). It is definitely better to take the taxi if you have four people. Just show the driver the Korean name of this cafe and its address: 봄날 카페, 제주시 애월읍 애월리 2540번지.
How to get there: From Jeju International Airport, take bus no 90, 36, 95 or 37 and change to bus no 702 at Jeju 5 Day Folk Market (Jeju Minsok O Il Jang 제주민속오일장) bus stop. Alight from bus 702 at Handamdong 한담동 하차 bus stop.
Ready to conquer all these romantic scenes with your loved one? All you need to do is book your tickets and be ready to have the most cheesy time of your lives! Remember to share this article to your partner to, you know, *hinthint*.
For first-hand information about ZUJI's upcoming deals and promotions, simply subscribe to their mailing list right here and have them delivered right to your doorstep: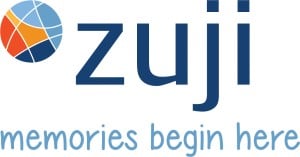 Thank you for your subscription.
By subscribing to ZUJI's mailing list, you will:
Be the FIRST to know about flash sales and exclusive airfares/promotions

Receive hints about flash sale timings – every minute counts!

Have first-hand information about ZUJI special promotions
Already planning your romantic Korea vacation? Don't forget to keep a look out for the next instalment of our 'ZUJI Keeps It Real' series. Annyeong!
---
Brought to you by ZUJI and Mastercard.