ZUJI x Tripzilla: Presenting to you, our nifty 'ZUJI Keeps It Real' series!
Straight up, no fluff: arm yourself with candid travel cheat sheets that contain authentic stories, real life experiences and insider tips for fellow travellers. We've been inspired and we hope you will be too!
---
Out of all the countries I've visited, Japan easily tops the list as my favourite holiday destination. From awe-inspiring mountain ranges to luxurious onsen hot springs, there's just so much to explore – making it really no surprise I find myself returning to Japan whenever I get the chance to. Some may find it repetitive or even boring, but despite my multiple trips to the country, I'm constantly discovering new places to visit and things to do, while being reminded of its dynamic culture at the same time. And if you've been yearning to make a trip, you're in luck for there's a mega Japan cities sale happening right now on ZUJI!
NOTE: THIS FLASH SALE HAS EXPIRED, BUT DON'T MISS THE NEXT ONE! FOR INSIDER INFORMATION ABOUT THE NEXT FLASH DEAL, JUST:
From 12-14 September 2017 (yes, for 3 days only!), grab the chance to fly to Japan from just S$395! All Japan cities are on sale, and we're talking about flights going to Tokyo from S$395, Osaka from S$399 and Sapporo from S$429. Your next Japan trip can really be a lot closer than you think!
Besides, book your flights with a Citi Credit Card and receive:
Up to 6% flight/packages rebate
13% hotel coupon code
Plus, if you don't have a Citi Card, there's even an opportunity to grab some FREE Grab rides when you sign up for one with ZUJI. Read on to find out more!
Here are some things that never fail to excite me whenever I'm travelling in Japan:
1. The ability to have a full meal from a 100-yen shop
One of the most raved things about Japan is definitely its culinary food scene. Just think about the mouthwatering sushi, top-grade wagyu beef steaks, and fresh sashimi that melts in your mouth! However, as amazing as they may be, what really blows my mind is how you can get a whole meal from a 100-yen (~S$1) shop. At first, I assumed that such meals were limited to snacks, or as last resorts when I have to eat on-to-go. But little did I know that you can actually get stuffed with a full meal from such an unassuming convenience stall!
Granted that they don't taste quite as delicious as a freshly-prepared meal, but I found myself pleasantly surprised with the quality of the food sold there. Most 100-yen shops have a wide variety of food products ranging from local cuisine like bento sets with various meats, as well as different variations of sushi and onigiri, to the more standard sandwiches, salads, and fried food. Because of its sheer convenience and wallet-friendly prices, I found myself having many of my meals at the 100-yen shops, freeing up my time to explore more attractions in Japan!
Travel Cheat Sheet Tip: Besides food, these dollar store chains are packed with shelves of everything that you can imagine. From cosmetics and stationery, to electronic accessories and travel necessities, I picked up so many things I never knew I needed from the 100-yen shops! I even bought some souvenirs that made for cheap and just as good alternatives of some overpriced items elsewhere.
2. How one can literally fish for his/her own meal
Touring Japan, I've constantly been wowed by the ingenious creativity that makes virtually every attraction so unique to the country. But the experience that really takes the cake for me is its fishing themed seafood restaurants – which elevate dining to a whole new level. In such fishing restaurants, customers get to literally fish for their dinner before handing their catch over to the expert chefs to cook it. This one-of-a-kind experience definitely gives you the thrill and satisfaction, as well as the freshest possible seafood! One such restaurant is the Zauo Restaurant, located in Tokyo's Shinjuku District.
In fact, the whole experience in the fishing restaurant is a great group activity, whether with your family or friends. Without any prior background, the best way to snag your catch is involving everyone in the group in the fishing, by reeling the catch in with someone else simultaneously scooping the fish up with a net. That being said, if you'd prefer just watching the fish and not fish for them, you can also order your meal off the menu directly.
Travel Cheat Sheet Tip: For the dining itself, the chefs are more than happy to cook your fish in more than one style. Even if you've only caught one fish, you can choose to have both halves cooked in different ways – fried, sashimi-style, or grilled – making sharing so much easier.
3. How the country puts a quirky spin on the most normal of things
If there's one thing about Japan that has never failed to amaze me, it has got to be how they manage to put a spin on the most normal of things. It is no secret that the Japanese are known for their creativity and innovation, and have never stopped surprising the world with their creations.
Let's start with their vending machines. The ones in Japan are no ordinary vending machines, mind you; from the usual snacks and drinks vending machines to vending machines that sell Buddhist amulets, books, sliced fruits, flowers or sushi… is there anything that can't be obtained from these commonplace machines?! Another thing that amazes me is their parking systems. I'm sure many of you would have heard of the car elevator, the birth child of Japan's obsession with automation. In recent years, they've even taken it up a notch with their underground robotic parking garage. This garage actually helps you to store your cars automatically – no drivers needed. Can you imagine that!
4. How there are sand dunes (!!) in the country
When you think of Japan, most will picture snowy white mountains or the gorgeous cherry blossoms in the spring. No doubt that the country is known for its stunning seasonal beauty, however, it's also home to a little-known dessert that is equally impressive!
Tucked away in the Tottori Prefecture, the Tottori Sand Dunes is a vast 16-km long sand hill lining the coast of the country. The ridges are a massive 2 kilometres wide and can reach up to 50 metres high! And what's even more amazing, you'll never find the desert's terrain to be the same on consecutive days. Huge gushes of wind from the ocean are constantly changing the patterns and trenches of the natural landform. If you're looking for a hidden gem unlike the typical photos of Japan, the Tottori Sand Dunes is definitely a place that fits the bill.
Travel Cheat Sheet Tip: To get to the Tottori Sand Dunes, first take a Hakuto Super Express train from Osaka to Tottori. This service is on private tracks, unlike the common Japan Rail network and, as such, you'll have to pay an extra fee for this 3-hour train ride. From Tottori Station, there are numerous buses that'll take you to the dunes and back, and you can even hire a taxi for a more flexible and straightforward mode of transport. As public transport schedules different from month to month, do check for the updated timetables at tourist information centres before your trip. The journey there might be on the longer side, but the views are well worth the travelling!
Don't forget that flights to Osaka are going from just S$399 from 12-14 September 2017, so there's really no time to start planning that Tottori adventure!
5. How there is an abundance of animal ISLANDS
Believe it or not, Japan is also home to not one, not two, but multiple dedicated animal islands. Visit Okunoshima which is teeming with the fluffiest and cutest rabbits, Zao Fox Village for roaming foxes, or Miyajima Island for a fun-filled day with sika deers. These animals roam free and can be found everywhere on these islands. There are vendors peddling animal feed as well, should you wish to get up close and personal with these creatures.
Okunoshima can be reached via ferry from JR Tadanoumi Station in the Hiroshima Prefecture, Zao Fox Village can be reached via shinkansen (Japanese bullet train) plus taxi from Shiroishizao Station in the Miyagi Prefecture, and Miyajima Island can be reached via ferry from Miyajimaguchi Station in the Hiroshima Prefecture. If you're planning on visiting these as day trips, kickstart your journey from Hiroshima for Okunoshima and Miyajima, and Tokyo for Zao Fox Village. Book your tickets to Japan from just S$395 now!
Travel Cheat Sheet Tip: If you're planning on visiting Okunoshima, buy some carrots and lettuce before you embark on the ferry to the island. Do take note that you won't be able to buy fresh produce on the island itself!
Travel Cheat Sheet Tip: If, however, you don't have the time to make it out to one of these islands, you can get an equally novel experience right within the cities! While cat and dog cafes are getting increasingly common nowadays, Japan one-ups the standard with owls, rabbits, hedgehogs, snakes and even hawks!
Taking day trips out to the animal islands often require an early start, especially if you're gunning to spend as much time as possible with the creatures. Choose your accommodation wisely – it's great to stay near major train stations, so as to facilitate your various transport needs!
To make things easier, book your flights to Japan from just S$395! In addition, Citi Credit Cardmembers get to enjoy a 13% hotel coupon code on ZUJI. If you don't have a Citi Credit Card yet, just sign up for one via ZUJI and you'll receive a) 7 FREE Grab rides, and b) S$120 Cash Back*!
*Terms and conditions apply.
6. How the streets come alive during festivals
One of my must-do activities when I'm in Japan is attend one of their many festivals. More often than not, they're a giant celebration with magnificent performances and massive floats, as well as amazing matsuri food stalls to add on to the festive atmosphere. Not only are Japanese festivals the most lively merrymaking gatherings, they also reflect its rich history and traditional culture in its celebrations. For the summer festivals, you can expect gorgeous firework displays in the night. Apart from participating in all the activities, I highly recommend joining the locals and donning a yukata, a traditional summer kimono, throughout the festival to get the full festival experience!
There are lots of festivals coming up, so you can start planning your trips! Here's some that caught my eye:
Mid September: Kishiwada Danjiri Matsuri in Kishiwada City, Osaka

October: Takayama Matsuri in Takayama

December: Chichibu Yomatsuri in Chichibu

February: Sapporo Snow Festival and Yuki Matsuri in Sapporo, Hokkaido, as well as Yoyote Kamakura Festival in Kamakura
The Chichibu Yomatsuri is actually considered to be one of Japan's three largest festivals! Time your trip to be there for the festival's highlight on 3rd December, where large and elaborately decorated yatai (Japanese for 'floats') will parade the streets, a plethora of food stalls line the street, and the night (literally) ends off with a bang with a mesmerising fireworks display that lasts almost two and a half hours. Besides, Chichibu is located just 90 minutes from Tokyo (PSA: flights are going from just S$395!), making the festival really easy to get to!
If , however, you're yearning for a winter wonderland experience, head to the Sapporo Snow Festival and Yuki Matsuri in February, where you can feast your eyes on giant ice and snow sculptures. The Yoyote Kamakura Festival is held in February as well, and brings about the magical sight of hundreds of mini igloo-like snow houses being constructed all across the city.
Travel Cheat Sheet Tip: As with all festivals, the various cities tend to get incredibly crowded with both locals and tourists alike. That being said, don't be put off by the crowds – they only serve to add to the boisterous atmosphere! However, to ensure that you have a smooth trip, I urge you to book your accommodation at least three months in advance!
7. How awesome the train system really is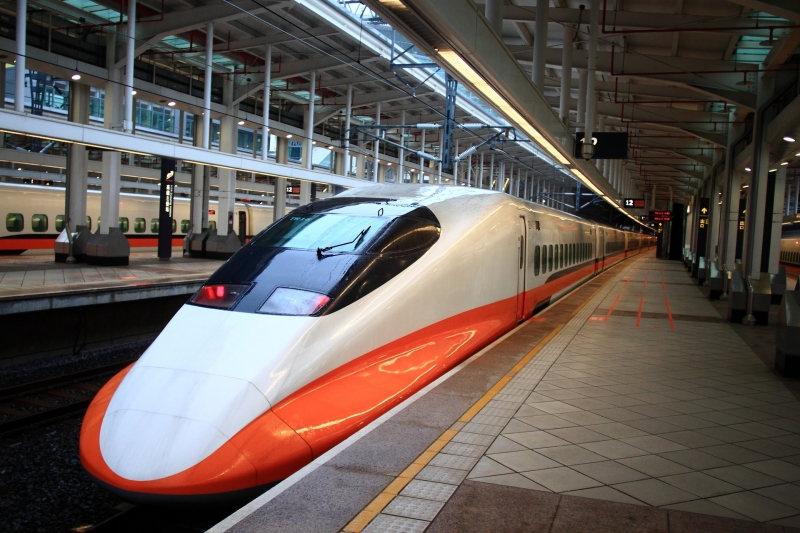 In Singapore, we're often victims of train breakdowns and service disruptions, these causing an an abrupt rift in our otherwise clockwork schedules. Granted that we enjoy much better efficiency and connectivity than other countries, but I got to say that we've got nothing on Japan.
The Japan train system is indeed one of a kind. As awesome as it is mind boggling (think: in Tokyo itself, there are countless of rail lines and multiple transport services connecting virtually every district in a single dense area), I've never grown accustomed to the fact that all these trains come and go on the dot – if the train is scheduled to come at 7.23am, it WILL come at 7.23m – and these trains, believe it or not, are all operated manually by train drivers and conductors. Operated manually!
Behind the scenes of the system's top-notch performance lies the conscientiousness and hard work of the train conductors, drivers and staff. To ensure safety and efficiency, the crew adopts shisa kanko, a pointing-and-calling system that reduces workplace errors. Remember all the times when you took a train in Japan and witnessed the white-gloved employees pointing down the platform and calling out loud as the trains pull in and out of the station? That's the magic of shisa kanko happening right before your very eyes.
Indeed, these values of punctuality are so deep-seated and ingrained into the Japanese culture, that train conductors will even apologise to the commuters if, on the off chance, a train arrives at the station so much so as a minute later than scheduled. Even more adorably, the local Japanese children all look up to the amazing crew maintaining the train network, and often aspire to be in their shoes one day. As much as any other child might dream of being a football star, a doctor or a policeman, the average Japanese child holds the dream of being a train driver one day. And we think that's pretty unique!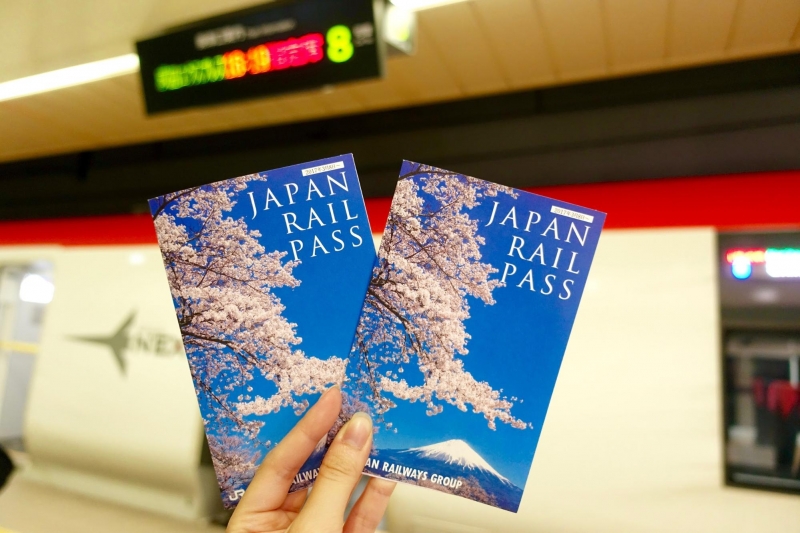 Travel Cheat Sheet Tip: Shinkansens (Japanese bullet trains) are a great way to traverse between cities, but they're notoriously expensive. In fact, a one-way trip from Tokyo to Osaka can cost a staggering 14,650 yen (~S$180)! Should you be planning to visit multiple cities at once, it might be more cost-effective to get a nationwide JR Rail Pass, or various regional passes such as the Kansai Thru Pass. These passes are by no means cheap, so do use Hyperdia to calculate the prices of your various journey legs, and see if getting a pass will be worth it! In fact, some can even be used within cities itself, so they might just save you a whole lot of money.
These astonishing things are just the tip of the iceberg of the many exciting attractions Japan has to offer. Whether it's the quirky pop culture, traditional culture, or the top-notch technological innovations, I never find myself bored in the Land of the Rising Sun! I'm sure many of you can resonate with me on this but, if you happen to find your memories to be a little fuzzy, start planning a trip there to experience all this for yourselves:
MEGA SALE:
JAPAN CITIES FROM S$395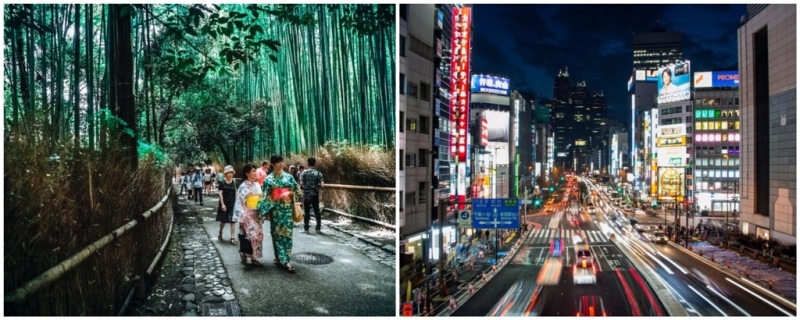 Experience Japan's timeless juxtaposition of old and new, on top of all its other wonders, for yourselves from just S$395 return! From 12-14 September 2017, ZUJI is having a mega sale where flights to all Japan cities have undergone a major price slash. Fly to Tokyo from S$395, Osaka from S$399 and Sapporo from S$429 – the perfect holiday awaits!
That's not all! Book your flights with a Citi Credit Card and enjoy:
Up to 6% flights/packages rebate

13% hotel coupon code
If you don't have a Citi Credit Card, all you have to do is sign up for one via ZUJI, and you'll even be rewarded with 7 FREE Grab rides and S$120 Cash Back*! So, what are you waiting for?
*Terms and conditions apply.
For first-hand information about ZUJI's upcoming deals and promotions, simply subscribe to their mailing list right here and have them delivered right to your doorstep: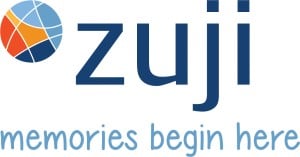 Thank you for your subscription.
By subscribing to ZUJI's mailing list, you will:
Be the FIRST to know about flash sales and exclusive airfares/promotions
Receive hints about flash sale timings – every minute counts!
Have first-hand information about ZUJI special promotions
Plan your next trip to Japan to discover the awes and wonders of the country for yourself! For more insider tips and exclusive deals, bookmark our 'ZUJI Keeps It Real' series. Till next time!
---
Brought to you by ZUJI and Citibank.