ZUJI x Tripzilla: Presenting to you, our nifty 'ZUJI Keeps It Real' series!
Straight up, no fluff: arm yourself with candid travel cheat sheets that contain authentic stories, real life experiences and insider tips for fellow travellers. We've been inspired and we hope you will be too!
---
What are any traveller's greatest enemies? I'd have to say that they're 1) time, and 2) money. I'm sure that many of you can relate to this! "Work hard, play hard" is the recurring mantra that goes through all of our minds. However, as much as we'd like to live out this philosophy… The harsh reality? Limited days of leave and that dwindling paycheck just mean that long holidays are indeed few and far between.
While many (a.k.a. me) might still be constantly dreaming of their next trip to Europe or America, why suffer in silence when there are so many amazing destinations located less than four hours away from our shores? And from just S$102 too!
NOTE: THIS FLASH SALE HAS EXPIRED, BUT DON'T MISS THE NEXT ONE! FOR INSIDER INFORMATION ABOUT THE NEXT FLASH DEAL, JUST:
And to help you along, these awesome fares by ZUJI can help give you that extra push needed to whisk you away on your next getaway:
What's more, book with your Maybank Card to receive some exclusive perks.
Bookmark this page; you never know when that next bout of wanderlust will hit you!
Flight Duration: 2h 40 min
One of the most enjoyable things that I did in Yogyakarta was to rise early and head to the ancient complex of Borobudur, the largest Buddhist temple in the world! I was in awe at the sheer size of the temple as I waited for the rays of sun break through the relic bell-like structures. The tranquility of the morning is indeed the perfect way to explore these hallowed grounds.
Travel Cheat Sheet Tip: However, it gets really crowded during sunrise as eager visitors try to catch the best views in the house. One way to beat the crowds is to head to Mount Merapi for breathtaking views of daybreak instead! Complete your experience with a jeep ride (arranged through any tour operator) that will bring you to various photogenic spots after you are done soaking in the morning rays. In addition, your guide will also bring you to a nearby preservation site to witness the realities and struggles of living in such close proximity to volatile forces of nature.
For all you Instagram addicts, visit the Move On Coffee Shop located at Prawirotaman. Its walls are adorned with huge Instagram-worthy quotes and boast a plethora of swing seats, live bands and card/board games to keep your squad occupied. Truly embracing the hipster-cafe culture, I absolutely adored this quaint eatery!
Move On Coffee Shop: Jl. Prawirotaman No.4-10, Brontokusuman, Mergangsan, Kota Yogyakarta, Daerah Istimewa Yogyakarta 55153
Travel Cheat Sheet Tip: Don't leave Yogyakarta without a visit to the Parangkusumo Sand Dunes and trying your hand at some sandboarding. That's right, I bet you weren't expecting this! Even if sports isn't really your thing, fret not as the rolling hills of sand make for a pretty dreamy photoshoot location.
FLY TO YOGYAKARTA FROM JUST S$228 NOW
Flight Duration: 2h 40min
One of the main highlights of Lombok has got to be the majestic Mount Rinjani. With trekking excursions ranging from two to four days, it fits snugly into an extended weekend for the adventurous traveller. Yes, it isn't your typical walk in the park. But trust me when I say the bittersweet journey up Rinjani is worth every moment, and is one that will stay with you for life. Offering an experience like nothing else in Southeast Asia, it is probably one of the most (if not the most) rewarding activities on this list!
Travel Cheat Sheet Tip: It may be in a tropical country, but don't underestimate how cold it can get – especially when you're approaching the summit. Don't make the mistake of dressing down and regretting once the wind (or the rain) starts to hit. It's always good to be prepared!
If you're not the mountain climbing type, take a 35-minute fast boat ride out to a little slice of paradise that is Gili Islands. Lounge the day away on a beach chair and feast your eyes on some mind-blowing sunset views. If you want your social media followers to look on in envy, make sure to reserve your spot on the sea swings or hammocks! From sunsets to die for to indulging in cheap booze, I spent a few of my most memorable nights right here in the Gili Islands.
FLY TO LOMBOK FROM JUST S$325 NOW
Flight Duration: 2h 25min
Forget about Pratunam and Chatuchak, and take some time to delve into Bangkok's burgeoning cafe scene! There's really only one place to start your cafe hopping: The COMMONS. Deservedly the must-visit spot, you will find a slew of cafes and eateries here that will have you spoilt for choice from the moment you step in. As for animal lovers, you simply have to visit Big Dog Café! Hands down the best dog cafe I have been to, everything from the friendly owners to the absolutely adorable dogs had me falling in love.
The Commons: 335 (Thonglor 17), 55 Sukhumvit Rd, Klongtan Nue, Watthana, Bangkok 10110
Big Dog Café: 1111/11 Ratchada-Ladprao Road, Lat Phrao, Chatuchak, Bangkok 10900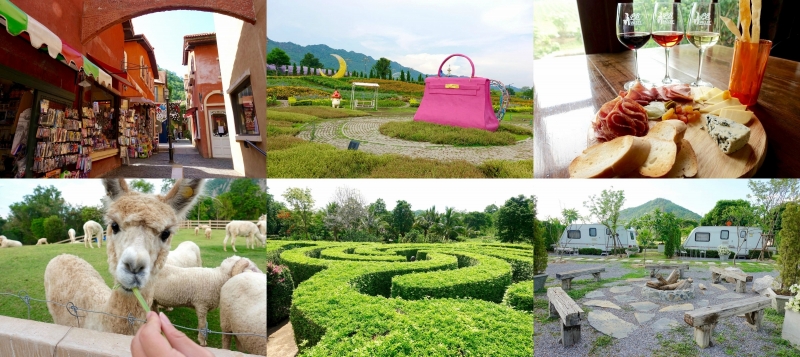 Don't coop yourself up in Bangkok on your next trip, and take a 3-hour drive out to charming Khao Yai! If you're in search for that perfect Instagram #ootd, be prepared to be spoilt for choice! Visit 100 acres of dazzling flowers beds at The Bloom, or spend the day wandering Italian-themed villages like Palio and Primo Piazza.
Fill your days by going wine tasting down at PB Valley, feeding alpacas at Primo Piazza or my personal favourite – escaping the largest tree labyrinth in Thailand at Pete's Maze! With enough activities and experiences for all travellers, I couldn't have been happier to have made the trip out of familiar Bangkok to Khao Yai.
Travel Cheat Sheet Tip: For an utterly novel experience, choose to spend the night in Khao Yai where you'll be whisked anywhere from staying in a caravan to Bag End in the Shire (yes please!).
FLY TO BANGKOK FROM JUST S$103 NOW
Flight Duration: 3h 55min
A tiny island next to mainland Hong Kong, Peng Chau is a great spot if you're looking to take the road less travelled. Here, you can enjoy rustic beaches and old-school charms that'll give you insight into a whole different side of Hong Kong! For the best views in the house, trek up Finger Hill and be rewarded with spectacular views of the South China Sea. Getting here is a breeze with a 30-minute ferry ride from Hong Kong Central Pier.
To immortalise your Hong Kong getaway in pictures, head on down to the aptly-named Instagram Pier. A cult favourite amongst avid photographers, anyone after the perfect shot has to come and see what all the fuss is about! Leaving behind the trite views of Victoria Peak, Instagram Pier offers up gorgeous vantage points waiting to be found by eagle-eyed snappers. Just a 20-minute walk from HKU MTR, spend your afternoon watching the sun set on the iconic Hong Kong skyline.
FLY TO HONG KONG FROM JUST S$141 NOW
Hong Kong is a shoo-in as a top travel destination from Singapore, and for good reason! From insanely delicious eats to cheap shopping, what's not to love about Hong Kong? Add these two spots to your next HK itinerary now; yes, we know you'll be heading back sooner rather than later!
Snag some great flight prices from S$102 with ZUJI and receive special offers when you book with your Maybank Card now!
Flight Duration: 2h 40min
Okay, you really can't put together a list of getaway destinations and leave out Bali right? It's almost in our blood to travel to Bali for that weekend break every year! But this time, ditch the beaches and explore the other side of Bali you never even knew existed.
Travel inland to find some stunning waterfalls that look like they came straight out of a movie set. Take the plunge and it'll make for the perfect Instagram selfie!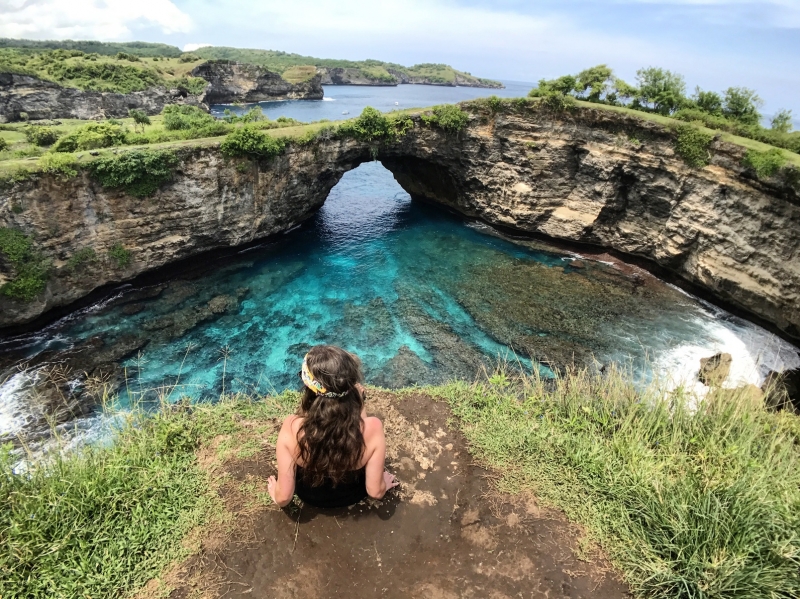 If you're looking for a beachfront that promises a different view, head on down to Nusa Penida! Located only 50 minutes away via speed boat, you'll be transported to an island getaway like no other. With stunning coastal drives and pristine beaches, it is a welcome retreat for holidaymakers away from the chatter of the tourist crowd.
Quickly rising to fame, it isn't as serene as it used to be but the unique sights are enough to set it apart from the usual sandy beaches and colourful beach umbrellas that we now associate with Bali.
Travel Cheat Sheet Tip: If you're hunting for the best sights in Nusa Penida, set aside time to check out Broken Beach and Billabong (located near each other). Be warned, however, as the road is steep and you'll need to be proficient on a motorbike. So make sure to do ample planning before your trip!
Looking for something that involves less outdoor activity and… movement in general? Bali will spoil you with her array of cafes that are 101% Instagram-worthy! Guaranteed to make your mouth water, check out NOOK for rustic and healthy eats or drop by Elgin for quirky fusion food that had us coming back for more.
NOOK: Jl. Umalas 1 Gang Nook No. 1, Kuta Utara, Kabupaten Badung, Bali 80361
Elgin Avenue Cafe: Jl. Mertanadi No.82, Kerobokan Kelod, Kuta Utara, Kabupaten Badung, Bali 80361
FLY TO BALI FROM JUST S$127 NOW
Flight Duration: 3h
A city in the midst of rebuilding and recovery, Yangon has taken huge strides towards becoming an increasingly popular destination for people wanting to soak in her cultural richness. After exploring the chaos and buzz of the city, escape to Kandawgyi Lake for some rejuvenating peace. Tread upon the lake boardwalk and mingle with locals at the nearby park, taking in the scenery and even sights of the iconic Shwedagon Pagoda if the weather permits!
What better way to truly embrace living like a local than with street food and nightlife? Head on down to 19th Street for the best of both in Yangon! Take your pick from any of the many stalls lining the street peddling their BBQ skewers and settle in for a hearty time with friends and family. I would highly recommend staying on past nightfall as the street takes on a different atmosphere, with cheap beers and merry-making becoming the order of the night.
Travel Cheat Sheet Tip: It caught me by surprise at first, but the locals have a peculiar way of calling for the waiters at eateries! Purse your lips together and suck in a burst of air with a transient popping noise that will get the attention of your friendly server. Took me some practice but hey, when in Rome, do as the Romans do, right? And in this case, when in Yangon, do as the locals do!
FLY TO YANGON FROM JUST S$134 NOW
Ditch those history textbooks, it's time to live and breathe it instead! Get up close and personal with a land brimming with stories to tell when you book your flight to Yangon with ZUJI!
And if you've got a Maybank Card, you're in luck!
Flight Duration: 2h 10min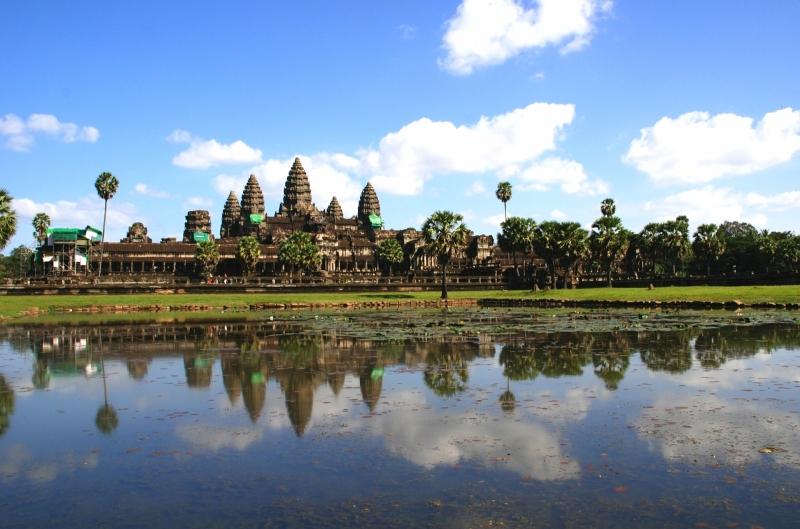 The very reason I chose to visit Cambodia: Angkor Wat. This UNESCO World Heritage Site is a sight to behold for so many reasons! From the sheer size of the place, to the intricate carvings, to the palpable grandeur from the moment I reached. Take it all in, you're in one of the most awe-inspiring places in Southeast Asia.
Travel Cheat Sheet Tip: Did you know that Angkor Wat is just one temple in the sprawling Angkor complex, which is home to over 50 temples? Whilst you're there, don't miss out on Ta Phrom, the temple featured in Hollywood blockbuster 'Tomb Raider', and the Bayon temple, which is known for the faces depicted on its towers. The entire Angkor complex spreads over 50 square miles, so it's recommended to hire a tuktuk to take you around the temples.
However, Siem Reap isn't just about Angkor Wat! After soaking in the sights, I spent time soaking in the novel Kompong Phluk. Slightly under an hour and a half away from Siem Reap, the floating village, which is equal parts humble and picturesque, makes for a fantastic day trip out of the urban gridlock. Venture further into Kompong Phluk to the flooded forest. We were wrapped in a deafening silence apart from our oars breaking the surface of the water and the calls of wildlife. Take it all in and experience something really out of this world!
Travel Cheat Sheet Tip: Whilst Kompong Phluk was a joy for my Instagram, I also had the chance to pay a visit to another floating village located at Kompong Khleang. Angled away from the tourist crowds, a visit here gave me a more intimate glimpse into the daily humdrum and struggles of the community.
FLY TO SIEM REAP FROM JUST S$160 NOW
Flight Duration: 2h 30min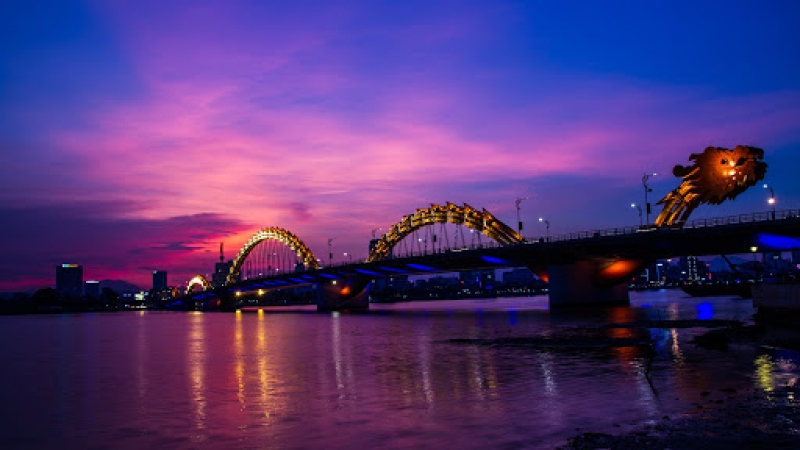 A city in the midst of reinventing itself, this South Central Vietnamese city is what it looks like when modernity meets history. Many visit Danang for its pristine beaches but don't miss out on exploring the city itself! The one unmissable sight will be the spectacular Dragon Bridge that cuts right across the heart of the city. A glowing extravaganza of neon colours, the Dragon Bridge comes to life on the weekends, where it (literally) spews out fire and water. My guess is that this crazy structure will continue to enthrall visitors to Da Nang for some time yet!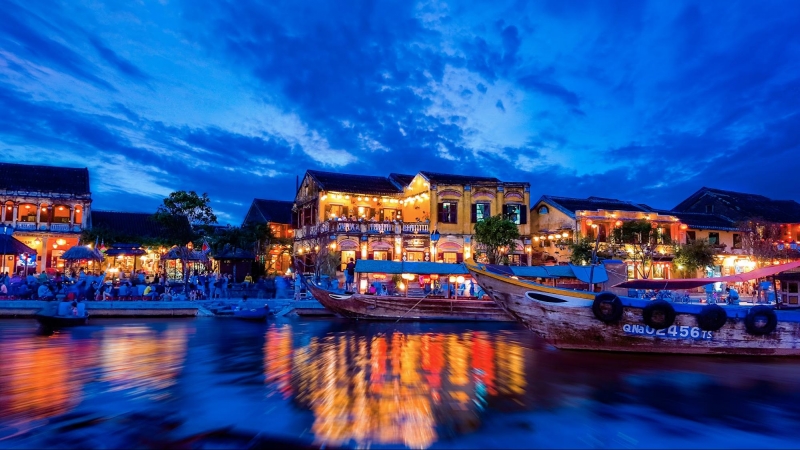 When you're in Danang, set aside a day to take a 45-minute trip out to the UNESCO World Heritage Site of Hoi An Ancient Town. An extremely well preserved trading port that traces all the way back to the 15th Century, this atmospheric town will whisk you back to the old days of Southeast Asia. Stroll down the paved streets and marvel at the distinctive mixture of Chinese, Japanese and European influences. Did I also mention that the warm yellow walls of this town are the perfect backdrop for your new profile picture?
Travel Cheat Sheet Tip: There are many ways to get to Hoi An from Da Nang. In fact, almost too many! I recommend using the regular minibus that runs from Da Nang to the heart of Hoi An. Plan ahead and check the scheduled departure time for the minibus. This way, you can be assured of your destination and route, and are less likely to fall prey to any of the notorious scams.
FLY TO DANANG FROM JUST S$160 NOW
Bet you never knew that there were so many experiences waiting for you less than 4 hours away from Singapore, huh!
Every holiday begins and ends with a good stay, so book your flights now and get 12% off your hotel accommodation with your Maybank Card!
Flight Duration: 2h 50min
A visit to the capital of Laos placed me right at the crossroads between Thailand, China, Cambodia and Myanmar! There are so many things to see but I recommend spending your evening alongside the locals on the banks of the grand Mekong. Meandering through the very heart of Southeast Asia, it was an almost humbling experience to grasp the immensity of the Mekong and the various untold stories unfolding along her channels. Sit by the waterfront or hit up a bar which overlooks the Mekong; either way, it is an experience not to be missed!
Travel Cheat Sheet Tip: If you're not pressed for time, the Mekong is a fantastic way to reach other beautiful parts of Laos. Sail upstream to Luang Prabang, another destination well worth visiting! With many cruise operators now sailing the Mekong, you'll easily find a cruise from Vientiane that will fit your budget or duration.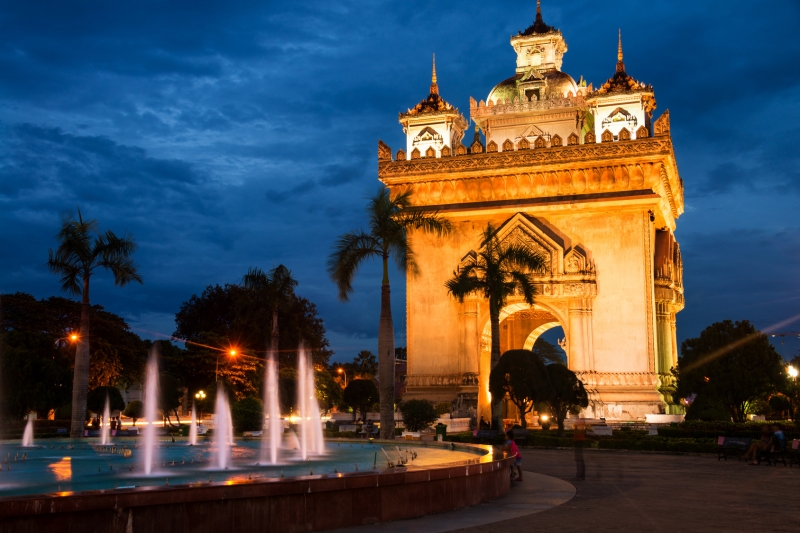 An unmissable sight while you're here in Vientiane is the Patuxai – otherwise recognised as a replica of Paris' Arc de Triomphe. After taking your picture perfect shot of the arch, make your way up to the top where you will be greeted with a stunning overview of the city!
FLY TO VIENTIANE FROM JUST S$238 NOW
Flight Duration: 3h
Withstanding tests of time and war, Hanoi is an enchanting city with many stories to tell. Pay a visit down to the French Quarter as colonial French architecture mingles amongst the Oriental livelihoods of the locals. More than just a standalone city, Hanoi is also a gateway to the idyllic hill town of Sapa. Take an overnight train and be transported to the trekking heart of Vietnam where you'll be enveloped by paddy fields and tribal villages.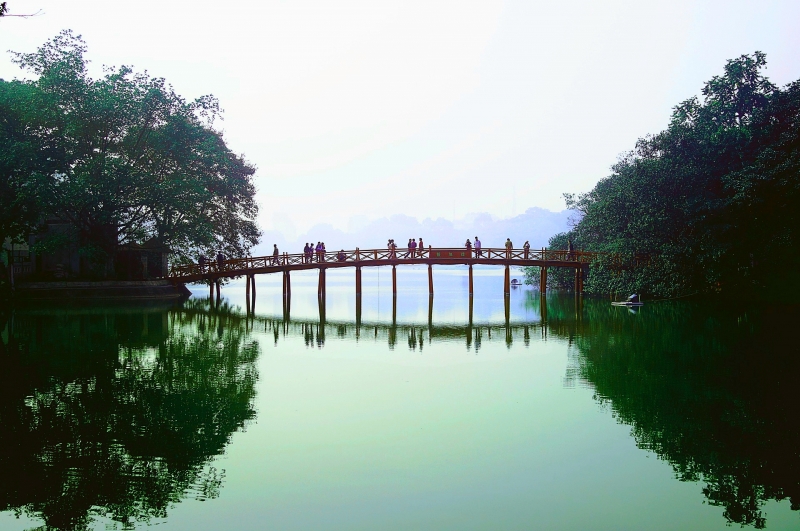 You can't miss out on this photogenic spot when you visit Hanoi. Flocked with people most times of the day, Hoan Kiem Lake belies a timeless tale of heroism and folklore. The centrepiece of the city, it was a shoo-in at the very top of my Hanoi itinerary!
Travel Cheat Sheet Tip: Contending with throngs of eager tourists along Hoan Kiem Lake is almost unavoidable. However, reaching early in the day (say, at 7am) will give you a glimpse into a more tranquil side of the area. Watch the locals practise their tai-chi as the bustle of the city begins to awaken. Alternatively, reach after 7pm at night on Fridays to Sundays! This is when the roads are closed off to vehicles, and the entire area becomes a giant pedestrian-friendly walking street with bars and pubs springing to life!
FLY TO HANOI FROM JUST S$150 NOW
Beautiful, beautiful Hanoi. With a perfect mix of culture, scenery and history, you can be sure I'll be back for more! There's no better place to discover Vietnam than right here, and no better time than right now. Flights are going from just S$102 with ZUJI; book with your Maybank Card and get up to 6% rebate off flight and packages bookings.
So, what are you waiting for?
Flight Duration: 1h 50min
A perennial favourite amongst holidaymakers looking for a good dose of vitamin C and cheap buys, Krabi has been a go-to haven for as long as anyone can remember. Only a short 1 hour 50 minute flight away, make a beeline for the iconic Krabi Emerald Pool as soon as you touch down.
If you're looking for something more relaxing, check out the Krabi Natural Hot Springs! Originating from underground volcanic chambers, the spring waters are said to be rich in minerals and there's nothing quite like enjoying a hot spring amidst the foliage of Mother Nature.
Travel Cheat Sheet Tip: There are a few ways to visit both the emerald pool and hot springs, with many local tour groups offering affordable packages. However, if you're feeling a bit more adventurous, why not rent a moped instead? Take on the infamous roads of Thailand and weave through traffic for a guaranteed off-the-beaten-track experience!
This is for all the beach bums out there: leave behind the crowded shores of Ao Nang and hang out by Noppharat Thara instead! Located nearby, this lesser-known beach promises some treasured quiet without compromising on the same great beach experience for everyone (unless you are looking for tourist crowds and boisterous vendors). Enjoy a relaxing and romantic time along this out-of-town beachfront with your loved one!
FLY TO KRABI FROM JUST S$102 NOW
So you see, getting away from Singapore doesn't have to be a lengthy affair; satisfying your travel cravings doesn't need to entail long-haul flights and endless transits. There are plenty of beautiful destinations all just under 4 hours away from Changi Airport that you can (and should) visit! Still need convincing? Check out these great fares with ZUJI and Maybank Cards:
WEEKEND GETAWAYS FROM S$102
Grab any of these awesome fares:
Don't forget, you can also save save save when you book your flight and travel packages directly on ZUJI with your Maybank Card! Not only do you enjoy the convenience and security of having your trip arranged from one single portal, you can also enjoy:
Up to

6% rebate

on all flights and packages bookings

12% coupon codes

for hotel bookings

A

FREE American Tourister luggage

*
There's  whole new world waiting to be explored just 4 hours away from our shores. Next getaway, check!
BOOK YOUR TICKETS WITH YOUR MAYBANK CARD NOW!
*Limited to first 25 redemptions, with a min. Spend of S$2,500 in a single booking.
For first-hand information about ZUJI's upcoming deals and promotions, simply subscribe to their mailing list right here and have them delivered right to your doorstep: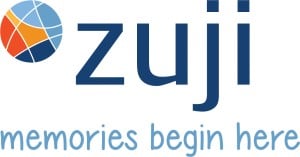 Thank you for your subscription.
By subscribing to ZUJI's mailing list, you will:
Be the FIRST to know about flash sales and exclusive airfares/promotions

Receive hints about flash sale timings – every minute counts!

Have first-hand information about ZUJI special promotions
Granted, I was skeptical as to whether some of these places were worth my time and money. But after putting aside my inhibitions, I saw some truly unique and wonderful sights that you will never see outside of Southeast Asia. This comes from experience – don't be afraid of exploring all these wonderful places, especially when they're practically lying on our doorsteps! Start booking your flights now!
---
Brought to you by ZUJI and Maybank Cards.