---
UPDATE: FLIGHTS TO SECRET DESTINATION PHUKET FULLY REDEEMED
But don't miss out on the next mad slash sale! Just

 to sign up for ZUJI's mailing list, and you'll be notified when the next sale opens.
---
Pssst!! We've received a tip off that ZUJI's Boss is going away again and the team is offering yet another 99% OFF flights to an undisclosed destination. This is not including the taxes and surcharges, but it's still CRAZY CHEAP!
The last two times they did one to Bali, in August, and another to Ho Chi Minh City, in September. Oh… wait… Is this a hint? Could the next one be this month? *Speculate*
A group of ZUJI Fanatics managed to get a return flight to Bali on KLM Airlines at just S$72! The usual price was S$292, so the deal was 1% of S$292 plus the taxes and surcharges. S$72 can't even get you a decent staycation in Singapore.
This time, you may be the one to enjoy 99% OFF flights to a Secret Destination. Don't be left out this round. As they say, the third time's a charm.
OKAY, SO WHEN IS THE NEXT TIME THE BOSS IS AWAY? AND HOW DO I PARTICIPATE?
Yes, we know, after all this, you'd want to know how to participate in this devious operation. It's easy, just

 to sign up for ZUJI's mailing list, and you'd be notified when the sale opens.
By joining the mailing list, you'd not only be the FIRST to know the hints to where and when ZUJI's Boss is Away next, you'd also be the ONLY group to know the exact time of the sale beforehand!  
The next question you'd probably have is…
WHERE'S THE NEXT SECRET DESTINATION? & WHEN WILL THE SALE BE?
A select few who know have been sworn to secrecy. For the rest of us, here are some hints we've received to CRACK THE CODE.
Hint 1: There will be no 'government' in office early next week!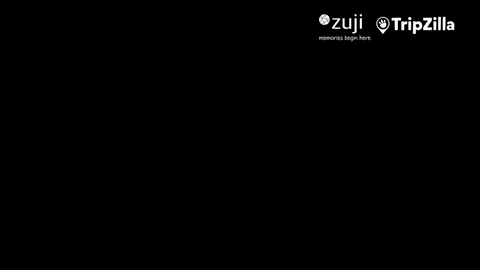 Early next week you say? Prepare to go absolutely BANANAS!
Hint 2: Sale may take place when you are taking a break…at work.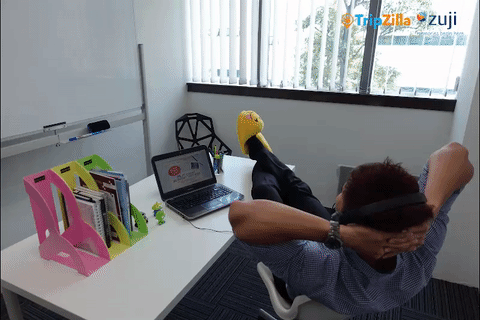 Hmm… I wonder when we minions can take a break during the work day? Anyway, it could be anytime now, so pay attention! You snooze, you lose.
HINT 3: If spicy food is your thing, you're in for a treat!

This destination is not only a land of spicy food, it has been known also as the Land of ________ . Go figure!
HINT 4: Some of the scariest horror movies come from this destination. #HalloweenMood

This is a big one. If you don't already know where this place is, just ask any horror movie buff! This one is a classic.
More hints to come! Check back every 2 days to Crack the Code!
So don't forget! 

 to sign up for ZUJI's mailing list, and you'd be notified when the sale opens.
We're already counting down to the day ZUJI's Boss Goes Away!
---
Brought to you by ZUJI.