Have you ever been to a place where it seems like time has stopped and you feel this odd sense of calm as you wander around the place? Join us as we delve into some of the most gorgeous and timeless architecture that will transport you into a different world.
Also read: How to Travel Istanbul on a Budget in 2015
1. Bolshoi Theatre – Moscow, Russia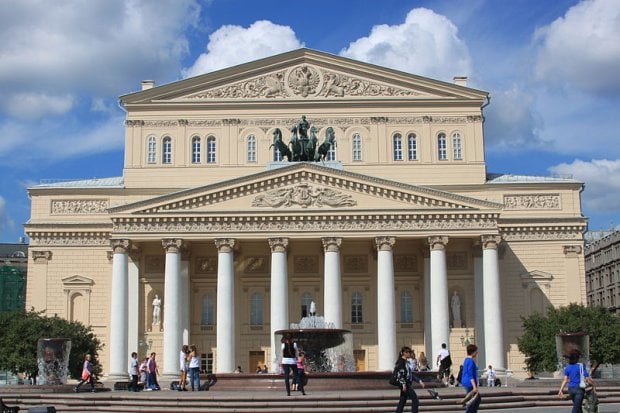 Image credit: Wikipedia
The Bolshoi Theatre is an incredible landmark of Russia. It is the parent company of the Bolshoi Ballet and Bolshoi Opera (the oldest and most renowned ballet companies in the world).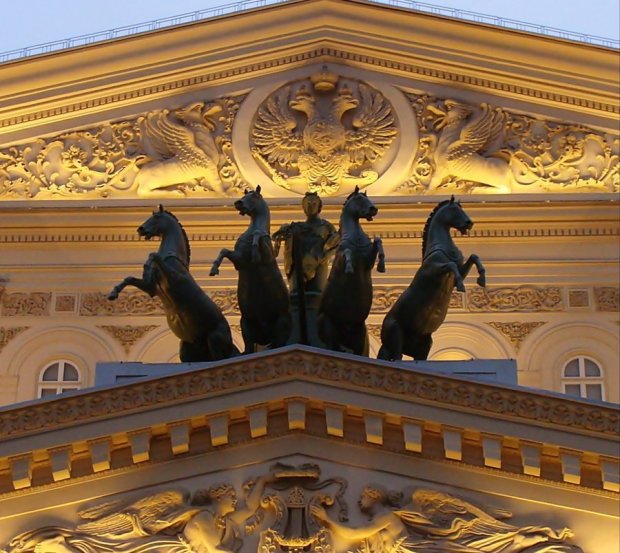 Image credit: Novilist
Be greeted by white pillars and the statue of mighty Apollo as you enter the place.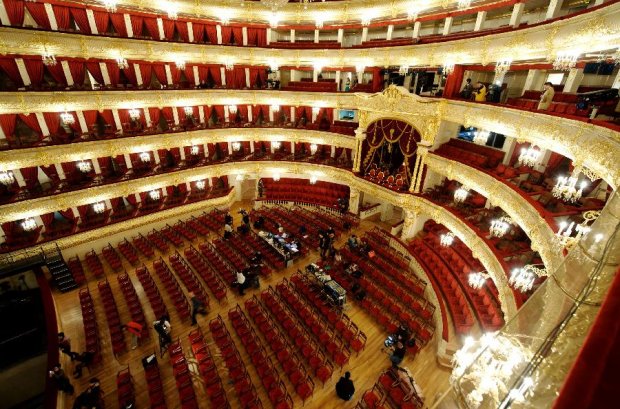 Image credit: galleryhip
The magnificent theatre has gone through a six year overhaul from 2005 to 2011 to restore it to its former glory.
2. Palacio de Bellas Artes(Palace of Fine Arts) – Mexico City, Mexico
A sight to behold both day and night, The Palace of Fine Arts is a breathtaking place nestled in Mexico City.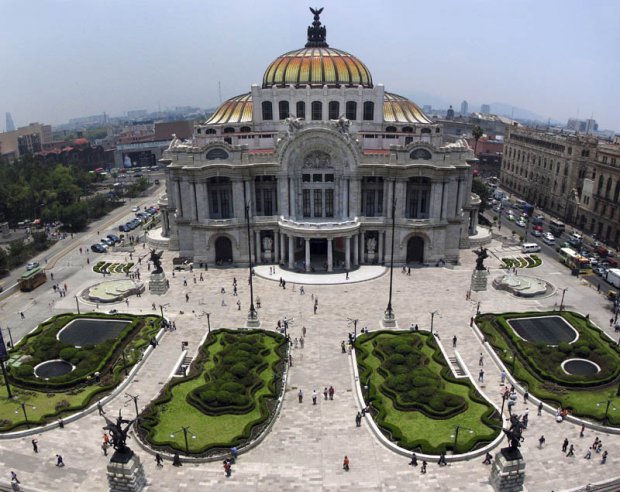 Image credit: twistedsifter.com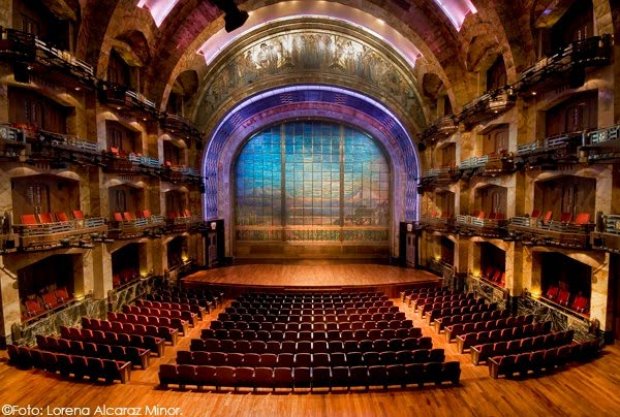 Image credit: parvanegan
The design of the exterior and interior of the building are different because they were designed separately. Adamo Baori designed the exterior while Frederico Mariscal designed the interior.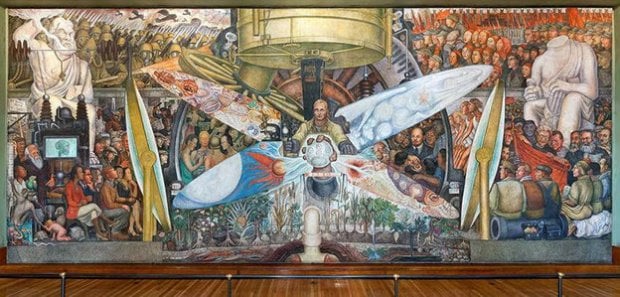 Image credit: kunc
Take note of the murals painted on the inners walls, it includes a recreated painting of Diego Rivera's Rockefeller Centre painting that was previously destroyed in 1934 because it depicted Lenin and Soviet Russian May Day Parade.
3. Abay National Theatre and Opera House – Amalty, Kazakhstan
A welcome sight in Amalty, Kazakhstan, many flock to this place for their evening performances. Tickets are often sold out a week in advance (especially for the popular pieces).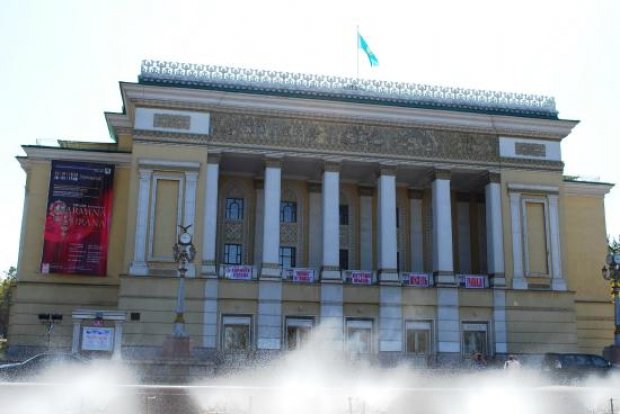 Image credit: placeandsee.com
The white and cream themed interior of the place gives it a more polished and grand look. The opera house has noble ambitions of bringing up the quality of Kazakh art culture and of creating the space for more art forms from across the world to come to Amalty.
4. Teatro Colon (Columbus Theatre) –Buenos Aires, Argentina
The main opera house in Buenos Aires, it was voted the third best opera house in the world by National Geographic. They even inject humor in their work as well! Check out their official website and you'll notice that their enquiries and feedback tab is labelled "Book of Complaints". Well that is certainly a first for any theatre I know!

Image credit: peliculas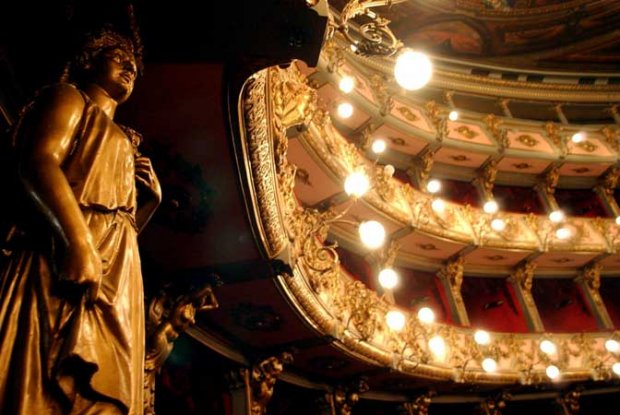 Image credit: bogota.gov
5. Gran Teatro de la Habana (Grand Theatre of Havana) – Havana, Cuba
The beautiful theatre is the oldest theatrical institute in Latin America, and is the permanent headquarters for the National Ballet of Cuba. Since the 1960s, they have been the hosts for a variety of prestigious dance events like the International Ballet Festivals of Havana among others.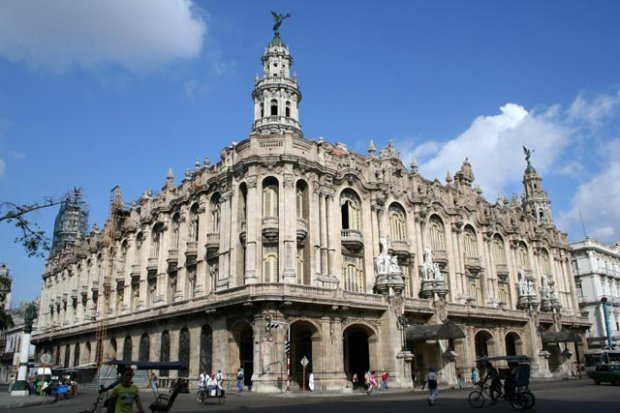 Image credit: gopixpic.com

Image credit: Loc.gov
These statues were placed on the walls of the theatre. Giuseppe Moretti created these symbolic figures to depict benevolence, education, music and theatre.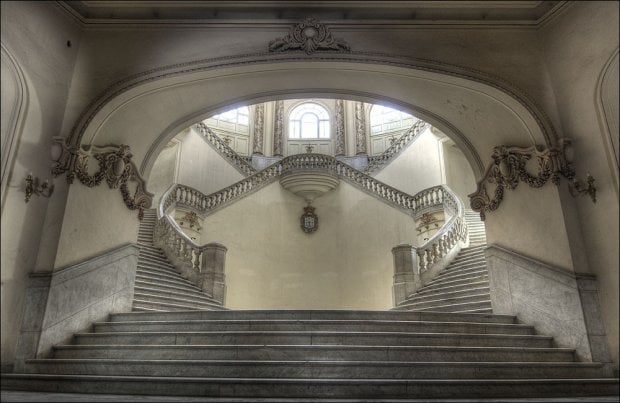 Image credit: tampapix
Looks like something out of a fairytale? These walls are all adorned with marble and the stairs seem to stretch on forever, reminiscent of those palace scenes we have heard so much about when we were kids.
Also read: 5 Mountains in Indonesia with the Most Spectacular Views