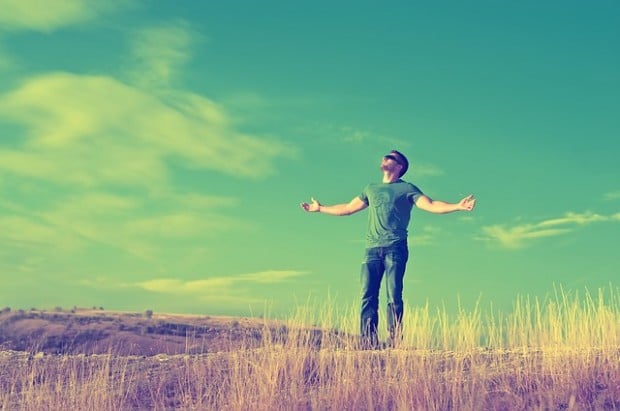 Image credit: Gioguzo
Why choose to travel alone? Well, why not? Because family vacations are too hectic. Because you're not in a relationship that qualifies for a romantic getaway. Because you just want to. And that's pretty darn rad.
Okay, so maybe you're not swayed to pack a bag and hop a flight to anywhere by your lonesome just yet. That's understandable. Because it's risky and dangerous and really, who can you trust when you're all alone in a foreign country? But to have that experience, the awesome adventure, and the undeniable sense of accomplishment that comes with choosing to travel solo is worth so much more than letting the fear of the unknown hold you back.
Also read: 3 Things That Happen When You Finally Embark On Your First Solo Trip
The benefits (beyond being 'it's super cool'): Traveling solo gives you a chance to reflect and refresh. It's the ultimate self indulgence. Forget spa days. Many solo travelers describe their first times as a near religious experience; as Hemingway put it, it makes you the captain of your own soul.
Embarking on a solo vacation allows you a chance to take a step back from daily life, and reflect. Are you stuck in a career or relationship rut? You can explore and analyze your future possibilities without any outside advice or pressure. All while taking in a leisurely stroll wherever the heck you want, because there is no one else there to tell you what to do or when to do it. And when you return to civilization, so to speak, you'll return refreshed and recharged.
It's a confidence booster, too. Who wouldn't feel good about accomplishing a solo mission? Single travel allows you to meet and interact with new people beyond a polite nod and a request for the bathroom in the language you probably just mangled. You learn things, about yourself, about others, about the world, and how to take on the challenges you're presented with.
Plus, there's never an argument over where you should eat.
A solo travel is amazing, but of course it's not without risks. Please, when planning your solo trek, think safety first. Without the security of a companion, you are at a highest risk for being targeted by thieves or scam artists. But, at the same time, a solo traveler is capable of blending into a local crowd more easily. Unless you're fully decked out in your fanny pack, camera slung around your neck and the classic socks with sandals fashion tourists around the world have made famous. Make sure you research your destination. How's the exchange rate? Will this time of year be the rainy season? How far is your hotel from the sights you plan to visit? Could current events cause issues at border crossings?
There's a ton of different websites and guidebooks available to help you plan your solo trip. While I highly recommend investing in these, I also recommend reading them all before you leave your home country. Nothing screams vulnerable tourist like walking around with your nose in a book.
The last thing I'll leave with: there's no age limit to solo traveling. Remember this. The only person kicking you off the trip because you're too young or too old is you, and you are the master of your own fate.
Also read: Read This If You Are Scared To Travel Alone