"Why Myanmar?" makes up most of the reactions when I told my friends I'm heading to Myanmar over the week. I can't blame them for their confusion because after all, this nation has been hardly talked about by travellers for decades. But this was why I decided to venture into Myanmar's mysterious territories.
Myanmar has only recently opened its doors to inbound tourism. And with good reason, because more people are going to discover its beautiful culture. More people are going to be enchanted by its pagodas which could easily rival the world wonders. And more people are going to realise how pretty damn fascinating this country really is.
But before too many visitors start flocking over, get the planning started for that perfect weekend (or longer) getaway to this rustic Southeast Asian beauty.
1. Unexplainable natural formations you have to see for yourself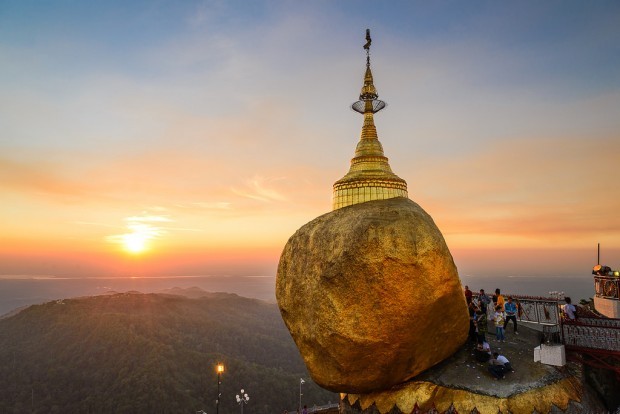 Image credit: Wasin Waeosri
This enigmatic Burmese structure, the Golden Rock (Kyaiktiyo Pagoda), seems to be defying all rules of Science and gravity. It sits precariously by a cliff and attracts worshipping monks and visitors alike daily.
2. Getting to be a millionaire, and spending money like one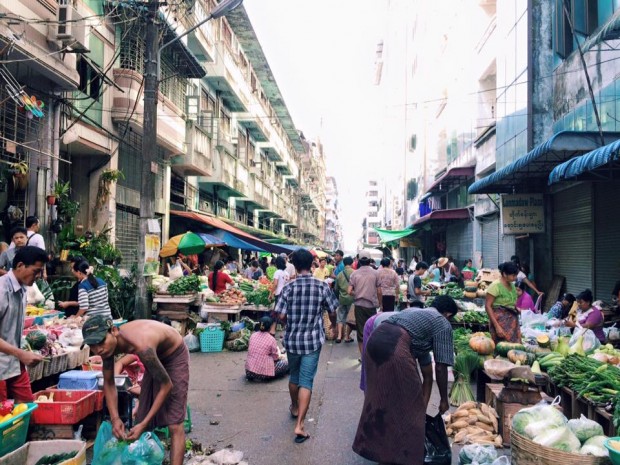 Myanmar uses the Kyat currency (S$1 = 900 Kyat), and not only does the small denomination make you feel richer, the low cost of living in Myanmar can have you feeling like a king.
3. No tourist congestion (yet)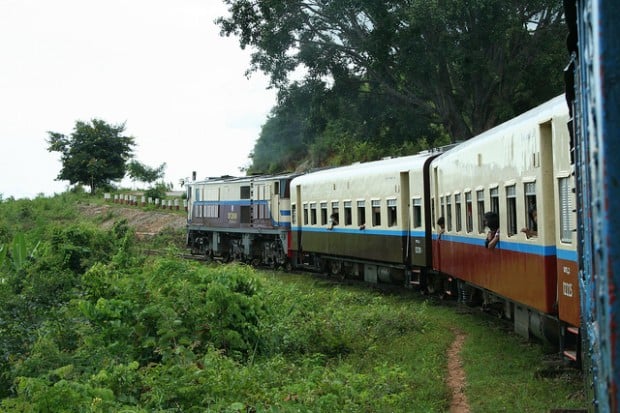 Image credit: Kaj17
As said, Myanmar has only recently welcomed tourists into its beautiful paradise of a nation so tourist numbers aren't getting too dramatic. Yet.
But the time may come when travellers from everywhere start scooting over. So before it gets all too touristy and the Burmese culture starts diluting, you gotta head over to discover the revered beauty of true-blue Myanmar.
4. Pagodas, pagodas, and more pagodas
From your usual pagodas…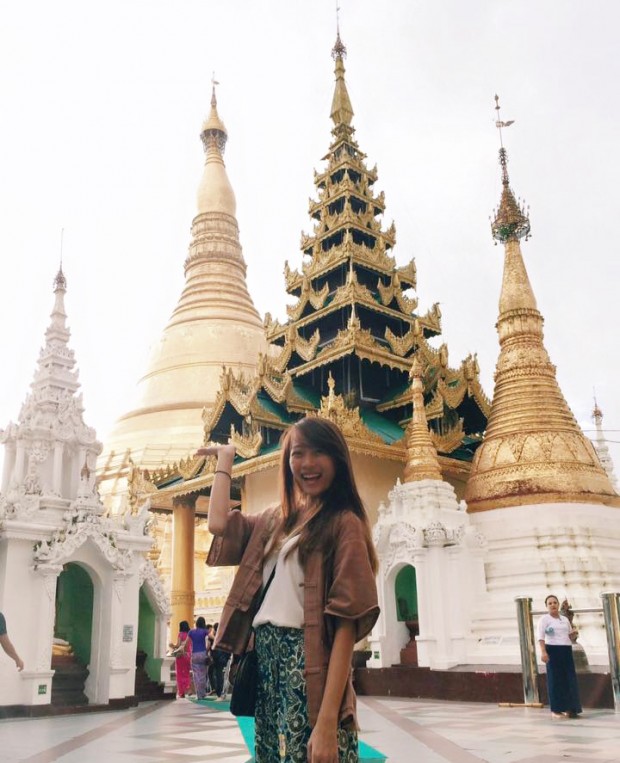 To those perched on hilltops miles and miles above…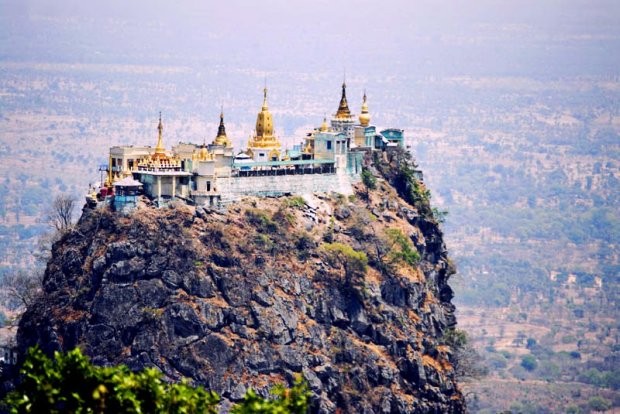 Image credit: Guillen
To the most well-known (and shiniest) ones in the world.

Image credit: Stefan Munder
A nation can't get any more charming than this.
5. The friendly locals

Image credit: Jpeter2
Myanmar is home to some of the warmest people in Asia. Reserved and almost always smiling, Burmese sure are a hospitable bunch. And with almost 90 percent of its population practicing Buddhism, Myanmar is the most religious Buddhist country in the world so you'll be sure to meet monks during your trip here. Lots of them.
If you're up for it, visit a monastery, delve into the Burmese spiritual beliefs and engage in some meditative silence with these friendly red-robed guys.
6. Hot air balloon rides over pagoda-studded plains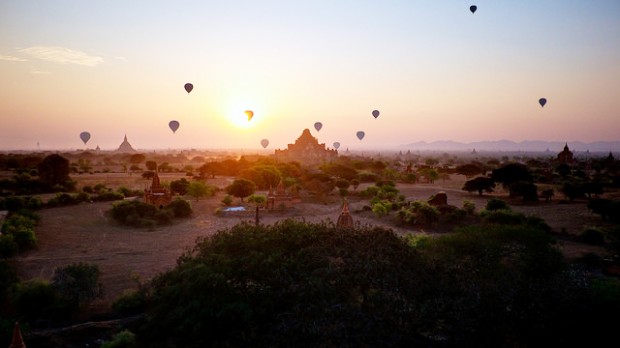 Image credit: Indigo Mood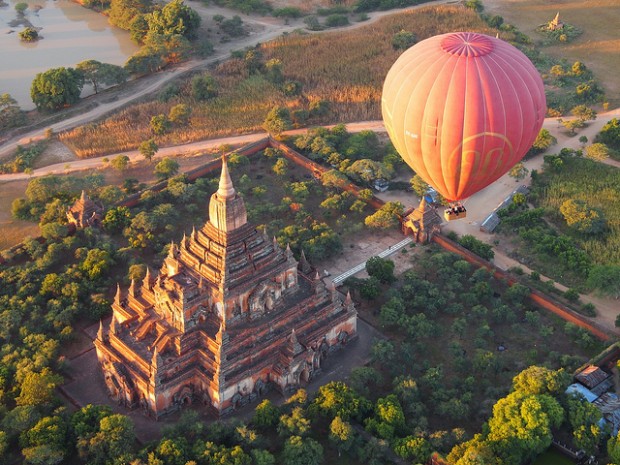 Image credit: Paul Arps
Is this the real life? Is this just fantasy?
7. Probably the sickest sunsets you'll witness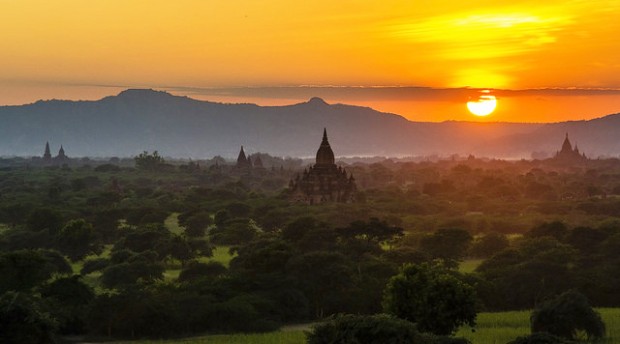 Image credit: Guillen
For all you sunset lovers, Bagan is quite possibly one of the best places in the world to catch the sun's nightly retreat. As the last bits of daylight dissipate, pagodas are going to illuminate in its full glory and it's going to be an evening to remember.
8. Cruising through Inle Lake will be one hell of a ride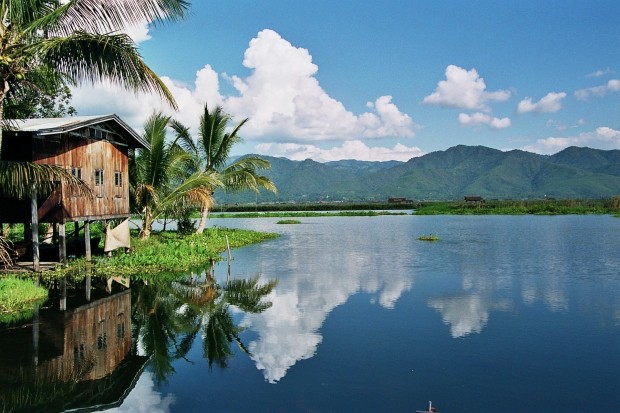 Image credit: Marc Veraart

Image credit: Arwen Strom
Referred to as 'the Venice of Southeast Asia', Inle Lake is the most magical place in Myanmar. With no sidewalks or roads to speak of, everything at Inle Lake floats – villages, restaurants, hotels and even monasteries.
Even if you're not spending a night at Inle Lake, hop on a classic longtail boat and be impressed by how the local fishermen row these boats one-legged. If you're feeling like a flamingo, give it a shot too.
Also read: What to Do at Inle Lake, Myanmar
9. You'll fall in love with ruins, as absurd as it sounds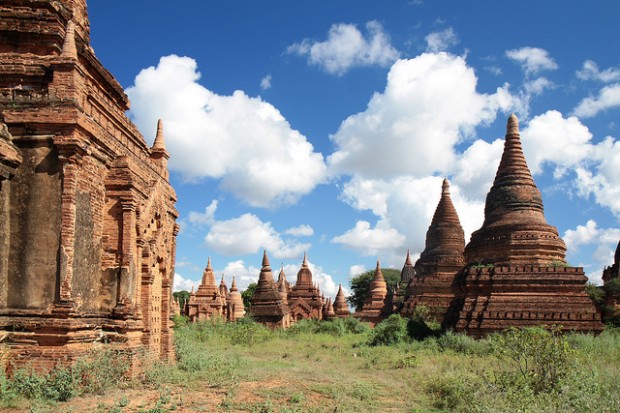 Image credit: Stefan Munder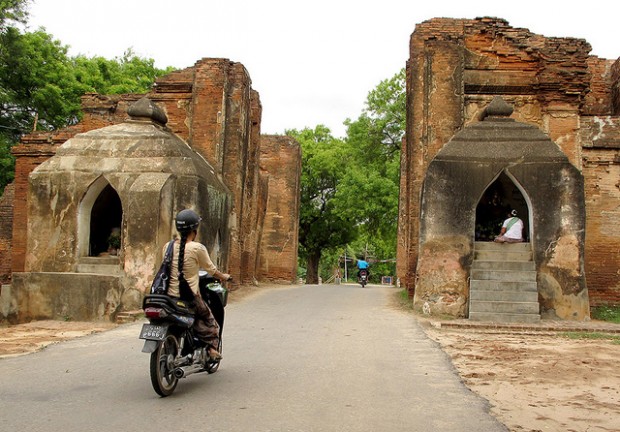 Image credit: Mindy McAdams
While the glitz and glamour of pagodas are enchanting, exploring untouched temple ruins can be refreshing for a change too. The next time you're in Bagan, rent a bicycle or motorbike and breeze through stupas after stupas of these incredible ruins.
10. And then there are beaches and islands you never knew about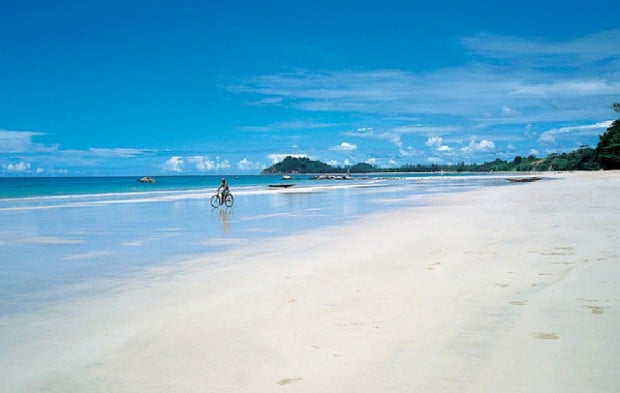 Image credit: Mandala Travel
Pagodas and temples aside, Myanmar boasts a number of beaches and islands as well. You may be surprised that most travellers, even the ones who keep coming back, are unaware of these tropical paradises.
So in the occasion when your eyes get blinded by too much glitter from the pagodas, chill out at some of these beautiful secret beaches, including Chaung Tha Beach, Ngapali Beach and Kyun Phi Lar Island.
What are you waiting for?
October to May is definitely the best time to visit Myanmar; you get to avoid the annual rainy season and the weather is cool. If possible, don't just settle for a weekend at this Southeast Asian gem. Scoot off to Myanmar for a week, a month or a year because there's just so much beauty in this country waiting for you to unravel.
Getting there
Good news is, more and more airline carriers are introducing flight routes to Myanmar so that means more flight timings, and at a lower cost. For a wholesome Burmese experience altogether, fly with Myanmar Airways International, the international flag carrier of Myanmar. Recently awarded airline of the year by Mekong Tourism Award, this full fledge airline proudly holds a 100% safety record since it was founded over 20 years ago. Meals onboard and being able to cast all your flight anxiety aside? Count me in.
A huge thank you to Myanmar Airways International for this incredibly amazing and hospitable travel opportunity to discover the beautiful Yangon city.