There are a couple of must-have items that travellers usually seek when they're abroad. Topping the list is Internet access which is always tricky to get a hold of. So I'm here to help! Read on for my overseas WiFi guide to get your hands on Vision Global WiFi's leading pocket WiFi product.

En route to Japan? Look no further than Vision Global WiFi for the best pocket WiFi provider, lending high-speed Internet and a portable battery!
They are currently offering a 20% discount on their pocket WiFi rentals too. Save on your phone bill with Vision Global WiFi's neat promo!
Having access to the web at all times is crucial, as travellers might find themselves needing directions to get from one place to another or to communicate with locals using an online translator. That was the case when I went on a trip to Japan recently. Japan might be famous for its beautiful scenery, efficient train systems, and polite people. However, a pet peeve among travellers is surely its lack of free public WiFi.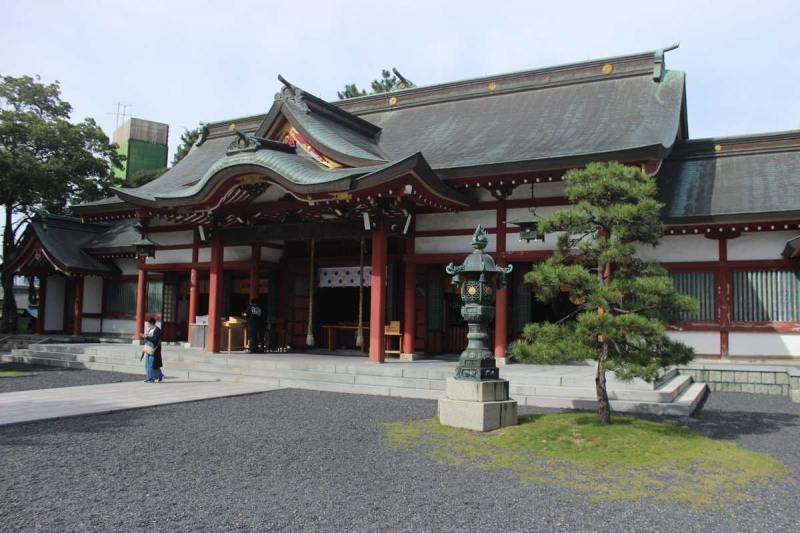 Trying to get free public WiFi is so confusing in Japan! Each public WiFi spot could have various service providers, ergo, requiring you to log in each time you try to connect to a different one. The process to get a free account could be tedious for those on the go, and the lack of clear English instructions does not help.
Also read: 15 Useful Phrases You Need To Learn Before Travelling To Japan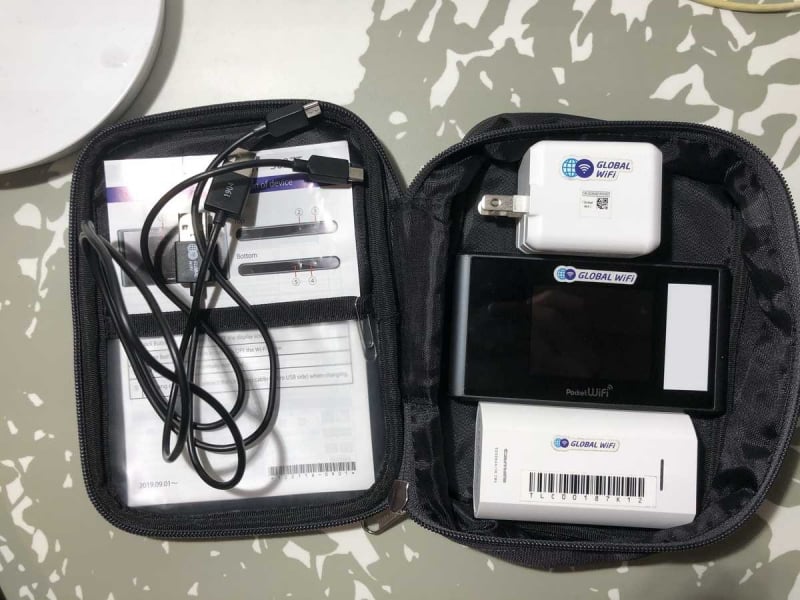 Looking at all the options available, I decided to get a pocket WiFi router from Vision Global WiFi. Vision Global WiFi is known for its efficient pocket WiFi, which provides hassle-free access to the Internet.
 They have two rental options available in Japan: the 5GB and the Unlimited 4G plans. If you don't use the Internet excessively and you're only overseas for a short time, it might be better to get the 5GB plan where your WiFi connection will automatically stop once you've reached the maximum of 5GB. If you're like me though, who heavily relies on Internet connectivity, the Unlimited 4G plan is the perfect match for you because it has no speed restriction and data cap throughout its usage. What made me appreciate their services even more is that their pocket WiFi comes with useful add-ons!
For instance, you can request for the portable external battery add-on, which allows you to charge your pocket WiFi when the battery drains. Want to learn the local language? Vision Global WiFi features a translator to help you immerse in the culture too. In case you get clumsy and drop the pocket WiFi, it won't be a problem as long as you've availed of the insurance plan add-on as well!
You don't even have to travel to Japan to get the most out of Global Vision WiFi's services. They provide Internet coverage in over 130 countries and feature multi-country packages for travellers who plan to country-hop.
Tip: Travellers going to Japan can pick up and drop off their pocket WiFi at seven main airports, namely, Narita, Haneda, Chubu, Kansai, New Chitose, Fukuoka, and Naha. Meanwhile, those coming from the United States going to Japan or anywhere else may receive and return the device via delivery!
Ordering the pocket WiFi device
Ordering the pocket WiFi is easy! Just go to Vision Global Wifi's website. Do make reservations for your device early, because each Japan airport has a different application deadline. To be safe, reserve your device by noon at least four days before your flight. 
I got the Unlimited 4G version, which provided me with 4G Internet speed all throughout my trip. Along with this, I also got an extra battery pack in case it ran out of battery. 
Unique pricing structure: Save more the longer you rent
For the first 13 days, users will be charged at a fixed daily rate. The daily rate varies according to which data plan you subscribe to. For example, you can subscribe to the Japan 5GB plan for $5/day, or upgrade to the Unlimited 4G plan at $7/day.
This is where Vision Global WiFi stands out from the rest. Vision Global WiFi offers a fixed price for their pocket WiFi device that is rented from 14 to 30 days. Essentially, the daily rate from the 14th day onwards is $0. Imagine getting high-speed Internet for free! So if you're a traveller visiting Japan for as long as 14 to 30 days, Vision Global WiFi will definitely give you a bang for your buck. 
What's more, even when your trip goes beyond 30 days, Vision Global WiFi still offers a discounted daily rate. This rate applies to every plan, so users who get the Unlimited 4G plan will benefit the most. Now, that's a reason to travel longer!
Hassle-free pick-up and drop-off process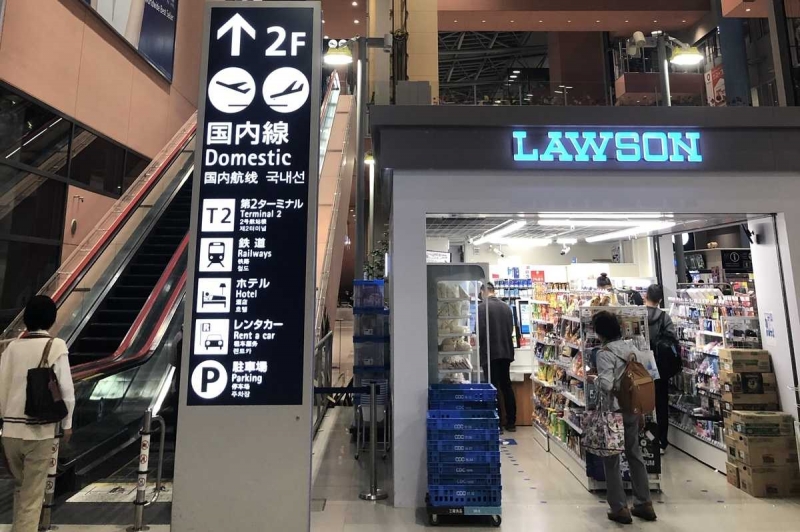 The pick-up process for the pocket WiFi device is very simple. Like I said earlier, the airports in Narita, Haneda, Chubu, Kansai, Fukuoka, Okinawa (Naha), and Sapporo (New Chitose) will have Vision Global Wifi booths for customers to collect their devices. These stands are close to the arrival gates, so just look out for the bright blue Vision Global Wifi sign the moment you step out of the gates. 
At the Kansai Airport, for instance, the pickup counter is just next to the Lawson convenience store, which can easily be spotted at the arrival hall. Show your confirmed reservation (on paper or a screenshot) to the counter staff to receive your Vision Global pocket WiFi.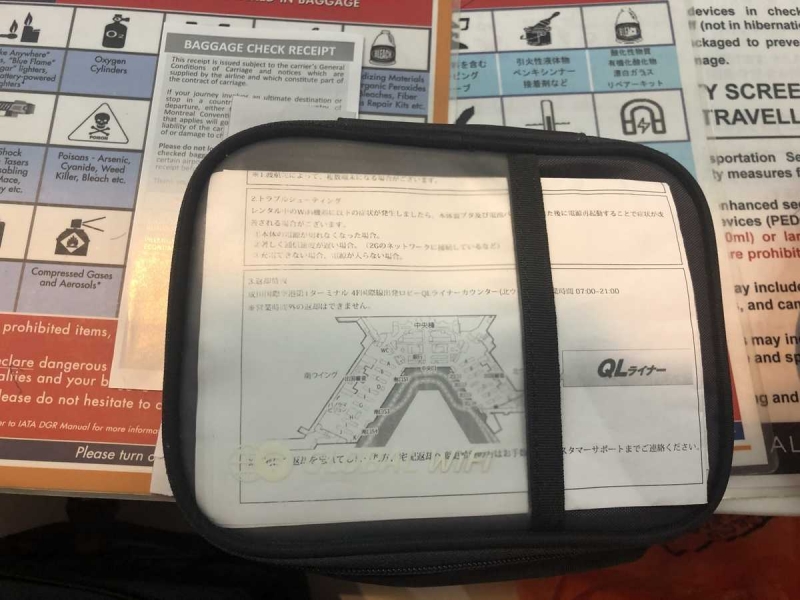 The drop-off process is also equally simple. Just go back to where you picked up your pocket WiFi and return the items to the staff. If you are departing at a different airport from where you got the pocket WiFi, there will be a piece of paper instructing you on where to return the device. 
Tip: Deliveries are only applicable to travellers coming from the United States. If you find yourself in a bind and are unable to pick up the pocket WiFi at your designated airport, you may request it to be delivered to your hotel in Japan as a last option.
Using the Vision Global pocket WiFi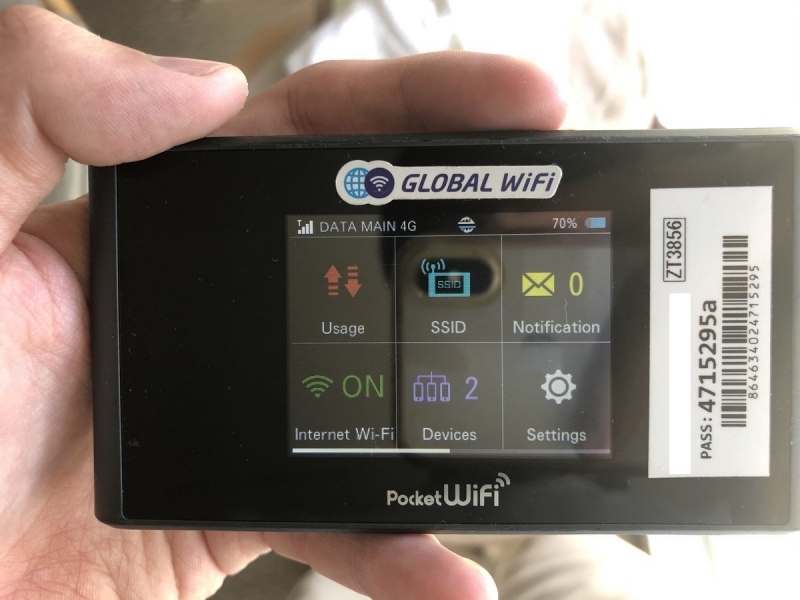 On the pocket WiFi, there will be a user ID and password displayed on a sticker above the barcode. Just select the user ID on your mobile phone or tablet that you want to connect to the pocket WiFi and input the given password. Make sure your pocket WiFi is actually turned on!
Overall, I felt that the Internet connection from the pocket WiFi was quite stable because you'll definitely get fast and strong Internet wherever you are. The only few times the connection faltered was when I was going through tunnels. This situation is common for most WiFi devices though, so it wasn't a big issue.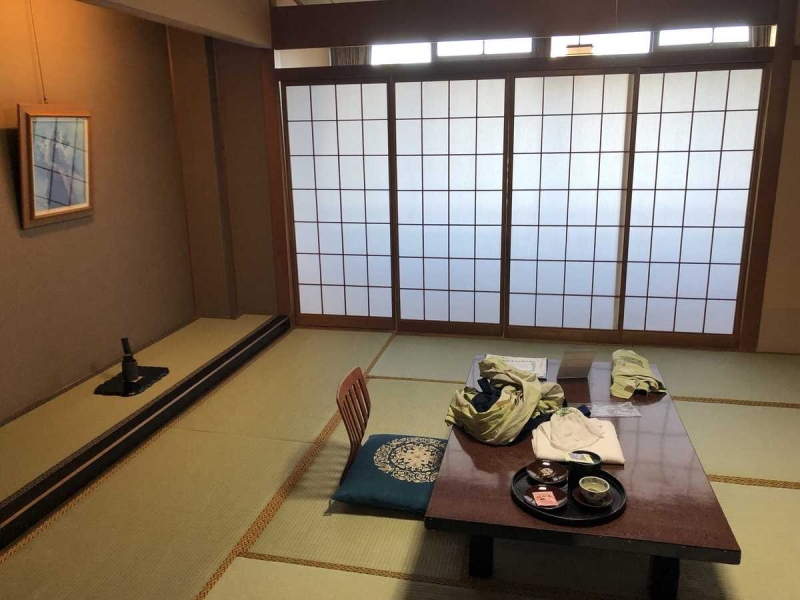 Also, did you know that some accommodations in Japan do not provide Internet access? Among these are Japanese ryokans, which are equivalent to traditional Japanese inns where guests sleep on futons and take a dip in hot springs. Travellers in Japan are highly recommended to stay at least one night in a Japanese ryokan for an authentic Japanese experience — that includes minimal to zero Internet access.  
This is when a pocket WiFi might come in handy. You can catch up on some work or just sit back and relax as you watch your favourite show on Netflix. I for one was able to watch my favourite movies smoothly thanks to the stable Internet connection from the Vision Global pocket WiFi! In a cosy kimono and with delicious authentic Japanese cuisine, it was one of the best nights on my trip!
Also read: A Guide To Staying In Japanese Ryokans: The Dos And Don'ts
 Sharing with multiple devices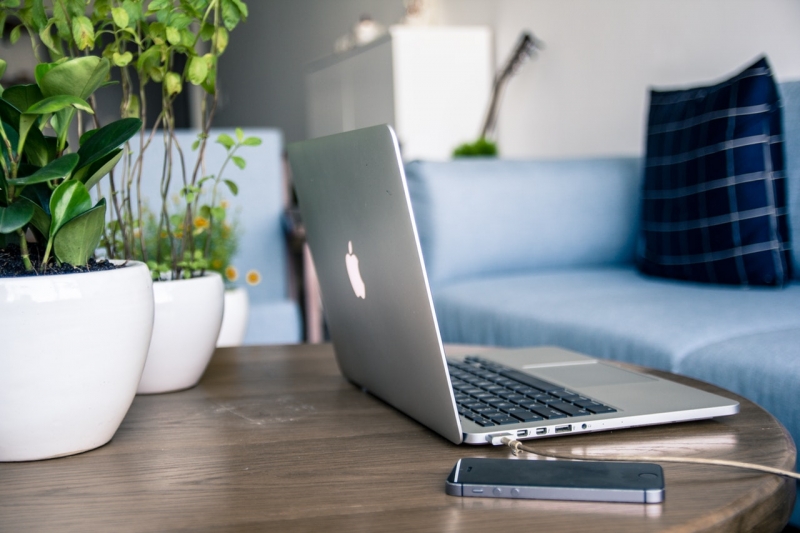 With some pocket WiFi devices, the Internet connection weakens drastically as you share the connection with multiple devices. That is not the case with Vision Global WiFi, as each connected device will still run at 4G speeds. 
Even when I connected both my phone and laptop to the pocket WiFi, both devices were able to connect seamlessly to the Internet. I was also able to watch Youtube videos on my laptop in high definition! While this may just be two devices, I believe more devices can be used at the same time. You can thus share the WiFi connection with your friends and family, saving you the trouble of getting more pocket WiFi devices. 
All in all, I believe that using a pocket WiFi from Vision Global WiFi was one of the best decisions I made on my trip as I became worry-free when connecting with my loved ones back home through social media and messaging apps. And if I do say so myself, it saved me from a serious case of FOMO as I was easily able to update my social media accounts with photos of my vacation just like my travel buddies. I would definitely recommend this to travellers who can't be bothered with annoying connectivity that randomly disappears in the most inconvenient time. With Vision Global WiFi, you're going to get consistent Internet connectivity! 

Truly, Vision Global WiFi's pocket WiFi makes it easiest for travellers to get Internet access — from pick-ups to drop-offs, and from high-speed Internet to multiple device connectivity. With these benefits, why wouldn't you avail of it?
You can currently get Vision Global WiFi's excellent Internet connection with a 20% discount on their pocket WiFi. Save even more money on your next overseas trip and get your pocket WiFi for a great deal!
---
Brought to you by Vision Global WiFi.