You would think that Australia is a great place for kids or adventures, what's with its proliferation of fun activities and off-beaten tracks, but what if I told you that the Land Down Under would be perfect for a sugary-sweet couple trip as well?
Aussie is by no means lacking in its Romance Factor, and there's plenty of activities that you and your loved one can do together for an unforgettable couple getaway! Read on to find out more about what this beautiful country has to offer!
1. GO CRAY CRAY with Fairy Penguins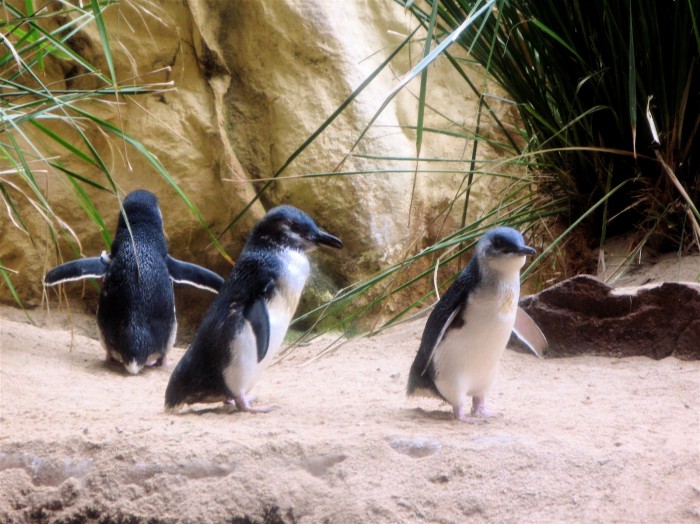 Image credit: rumpleteaser
Yes, that's right, Australia has wild penguins too! So why not take this opportunity to squeal with your partner about how cute these adorable creatures are? Located at Phillip Island, the Penguin Parade will be sure to make you go awww as these little penguins (the smallest in the world!), or fairy penguins as the Australians call them, waddle home in the sunset.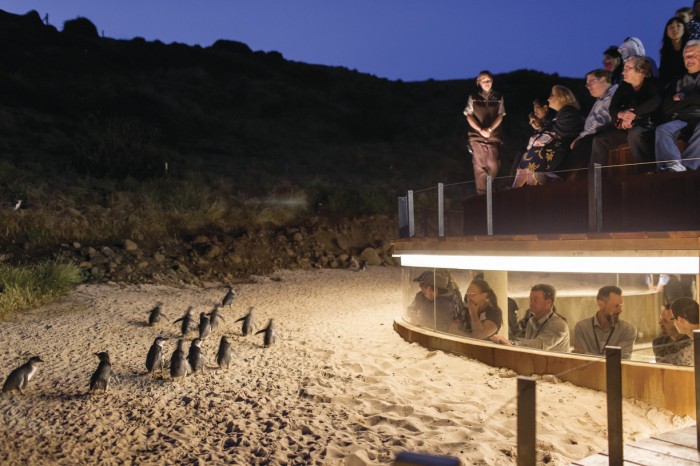 Image credit: Tourism Australia
Seriously, just look at this! Aren't these penguins just so adorable? Aren't they just the cutest little things ever? Bonus points for being able to see the soft side of your partner, as he or she turns into a gooey pile of mush – the second time your heart's going to melt for the day.
Pro tip: get the Penguin Plus or Underground Viewing tickets to avoid the crowd and view these furry critters up-close.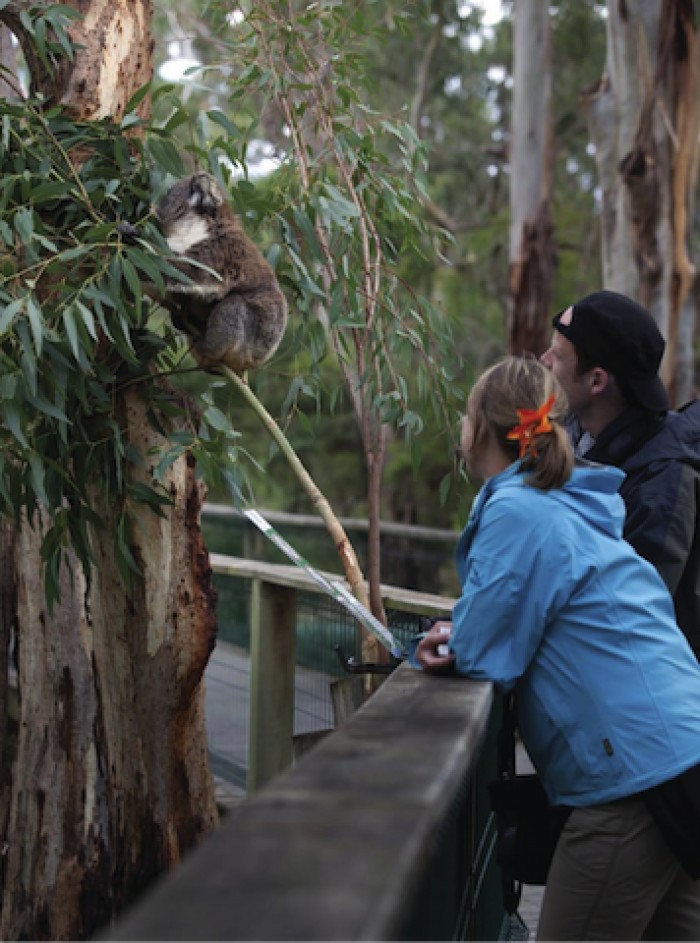 Image credit: Tourism Australia
Of course, that's not all this island has to offer. As you wait for the arrival of the penguins, why not explore the Koala Conservation Centre to check out a little more adorableness along the tree-top boardwalks? I mean, who else are you going to squeal your lungs out to, if not your ever-loving partner?
2. Indulge in Some Wine Together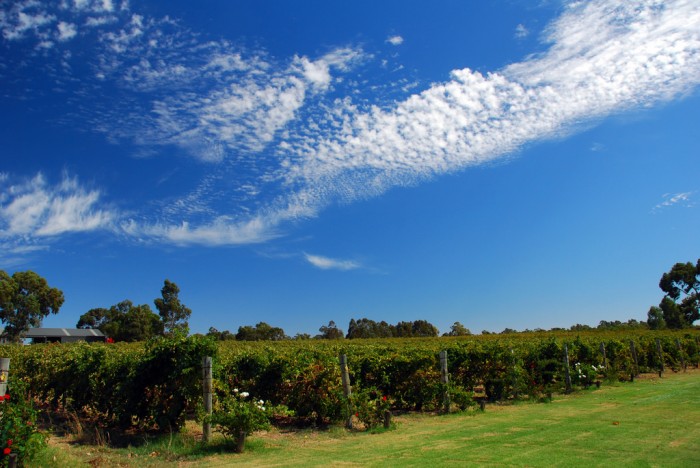 Image Credit: Robert Young
Known for producing wines of high quality and having a wide variety, you simply cannot give a trip to the wineries a miss! With so many varieties of wine around, there's bound to be something that both you and your lover can enjoy together. And what better way to bond with your significant other over a glass of magnificent wine?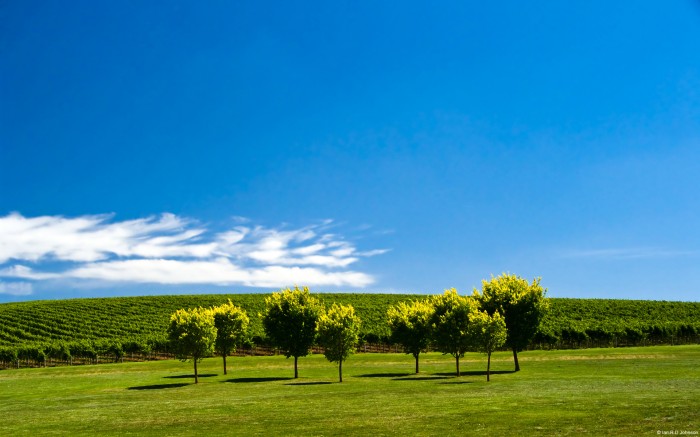 Image Credit: Juan Alberto Garcia Rivera
Officially a Great Wine Capital, be sure to give Adelaide a visit! And if you're looking for some unique fun, then head on over to Penfolds Barossa Valley Winery at Barossa Valley, where you can blend your own wine using Grenache, Shiraz and Mourvèdre grapes to suit your own personal taste. An expert will guide you through a tasting and blending experience, and your own personal blend is yours to keep and treasure – or enjoy! Feeling classy and chic? Then head down to Seppeltsfield Winery, since this historical winery is the only one in the world that releases a 100-year-old, single vintage wine per year. Perfect for wine junkies! Close by is the Victor Harbour Winery located at Victor Harbour, a family-run winery with friendly owners and a cosy vibe for you and your lover to feel more at home.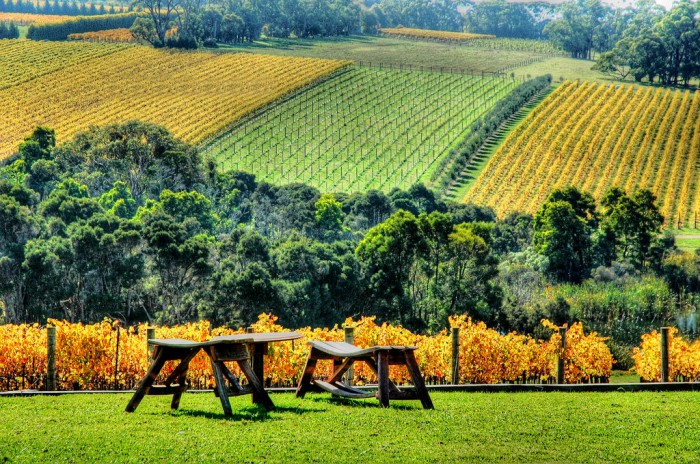 Image Credit: Alan Lam
Even if drinking wine isn't your thing, you and your loved one can still get a kick out of the amazing view of the vineyard, straight out of the movies! This is truly one of the best ways to have some special alone time with your partner, with the both of you just a bit on the tipsy side in a foreign land, as you gaze into each other's eyes. Pretty cheesy, but pretty romantic, no?
3. Melt Into Your Romantic Fantasies with a Hot-Air Balloon Ride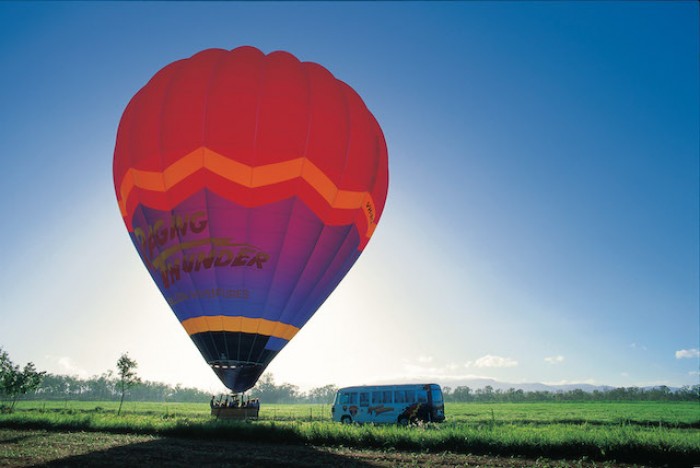 Image credit: Tourism Australia
Being in a hot air balloon is a truly magical experience, as you float serenely in the sky with a view of, well, everything above and below you. And even better if you're afraid of heights – great excuse for cowering into your lover's arms, no? Australia is home to many different kinds of hot air balloon experiences, so have fun in taking your pick!
Marvel at the landscape of the magnificent Gold Coast hinterland, as you soak in the view of the endless sprawl of greenery. If you're looking for something more rugged, why not head down to the Outback and float above the rough, earthy terrains? Or if you and your loved one are more into the city scene, you'll absolutely love it from way above, as you take in the panoramic view of Melbourne's cityscape and relax into your partner's embrace. The possibilities are countless!
Also Read: 15 Awe-Inspiring Hot Air Balloon Rides Around the World
4. Get Wet and Wild with Your Lover At Cairns
Image credit: Tourism Australia
If you prefer to keep your feet planted firmly to the ground – or rather, in the water – then Cairns is a must-visit for you. With its tropical climate and water activities abound, you and your partner are definitely guaranteed a splashing good time!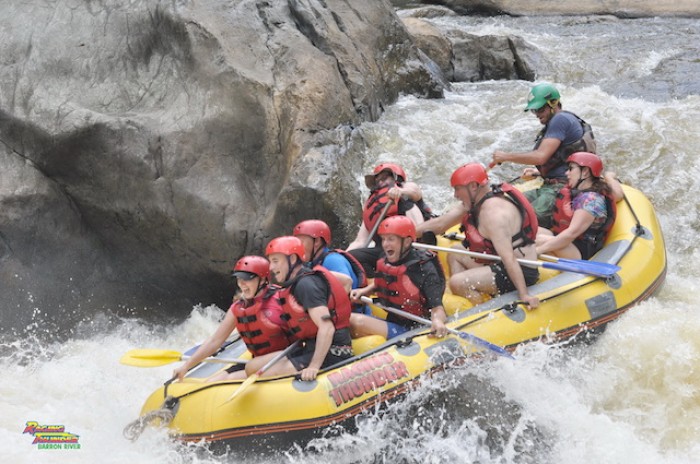 Image credit: Gary Bembridge
Dubbed as the "rafting capital of Australia", be sure to try out white water rafting at either Tully River or Barron River and take in the spectacular view of the World Heritage Rainforest, or get your adrenaline pumping with cliff diving and swimming through rapids along the way! After all, what better way to bond with your partner than to go through death-defying acts together?
Image credit: Sarah_Ackerman
Also, make some time to head over to Port Douglas, where there's not just one, but two World Heritage areas! The more famous one would be, of course, one of the seven wonders of the world – the Great Barrier Reef. Snorkel or scuba dive at this coral reef and (literally!) soak in this wonder in its full glory with your lover.
When you're done, then why not check out the exotic Daintree Rainforest and bring out the adventurers in both of you?
What's more, Port Douglas's pretty popular for windsurfing as well, so while you're there, might as well bust out the sails with your lover!  
5. Take a Private Road Trip Together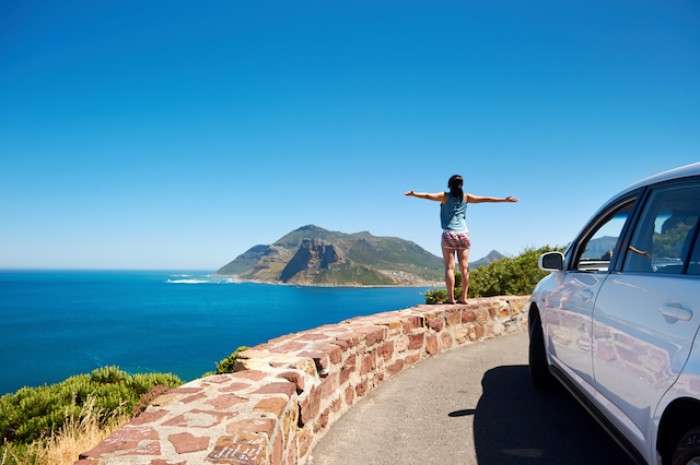 Image credit: Tourism Australia
Spending hours together in the private setting of your car, blasting both your favourite tunes, enjoying the sights of Australia's expansive landscapes… What better way to truly make the best out of a romantic getaway to the land down under? Indeed, the journey is just as important as the destination itself. (And while you're at it, whip your phone out for some romantic couple photo ops, too!)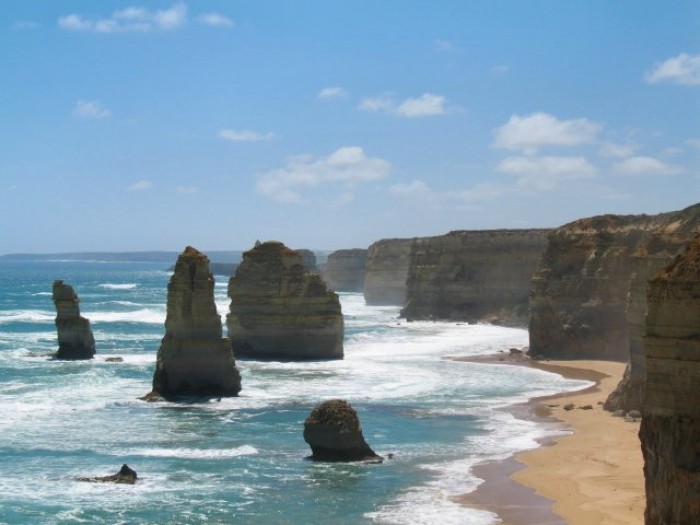 Image credit: Peter Beams
An Australian national heritage, Great Ocean Road is a popular destination for those who fancy spending time behind the wheel. This magnificent 243 kilometres coastal drive features natural formations such as the 12 Apostles, London Arch, and the Grotto, all of which would be sure to leave your jaws hanging as you gaze upon the wonders that is Mother Nature's magnificent creations. Bonus: the solitude that you and your partner will enjoy will be sure to make this trip extra special.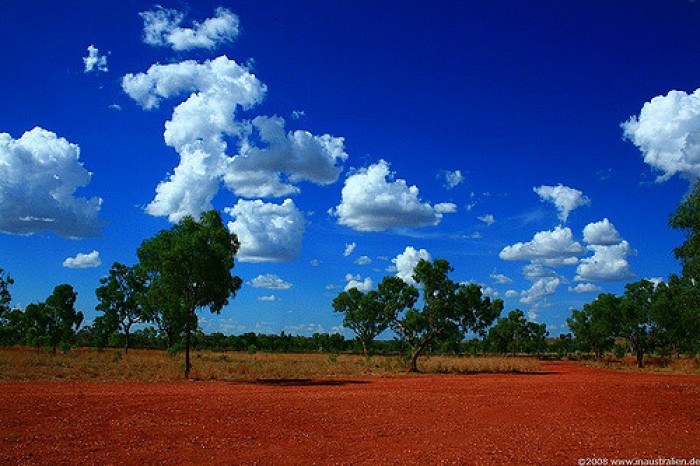 Image credit: Eulinky
If you two are more into adventures, then how about traversing the lesser-known Gibb River Road instead? This road has a rougher terrain, and a four-wheel drive is recommended, but the view will sure to be worth it!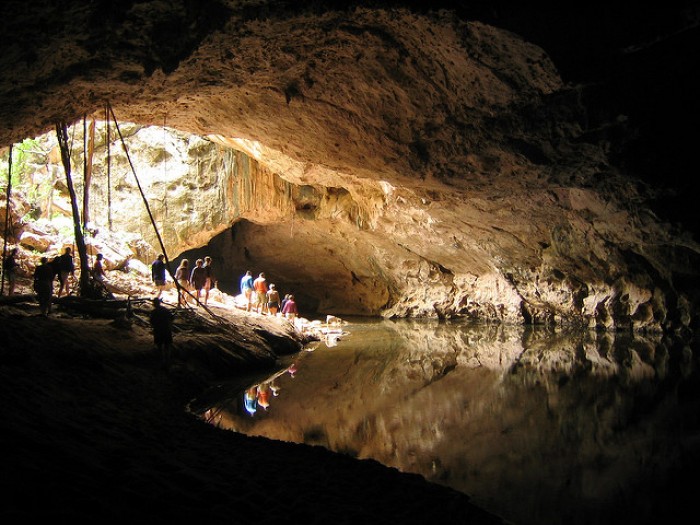 Image credit: Phil Whitehouse
Feast your eyes on the gorgeous waterfalls and gorges that you're bound to meet along the way – these sights are bound to make you and your partner feel as if you stepped straight into a fairytale. Just be sure to plan your route well, to make the best out of your road trip!
Also Read: Ultimate Road Trips for 2016
6. Dine at a Romantic Restaurant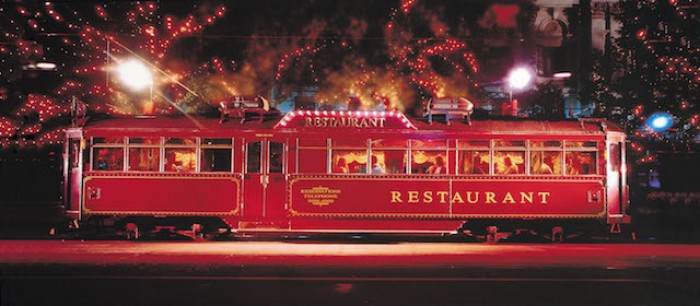 Image credit: Tourism Australia
Australia is full of these quirky, unique, and simply delightful restaurant experiences. Great for making long-lasting memories with your significant other! Bring fast dining to another level with The Colonial Tramcar Restaurant, as you cruise through the streets of Melbourne in these repurposed vehicle while you enjoy your meal. Furnished beautifully to mimic Aussie's colonial period, take delight from being in a charming environment as you sink into the plush, velvety seats, whispering sweet nothings to each other in the sweet, sweet privacy of your booth.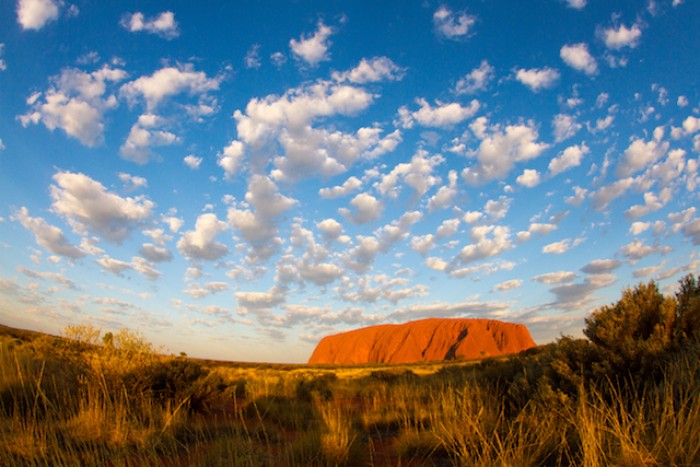 Image credit: Tchami
Or if you two are into the great outdoors, why not stay at the Voyages Ayers Rock Resort and dine with them? With two different dining experiences, you and your partner can choose either to indulge yourselves with stargazing under the Milky Way, or soak up the culture of the indigenous Australians. Either ways, it'll make for a truly unforgettable, romantic dining affair as you marvel at the great, red Ayers Rock together. After all, how often are you greeted with this spectacular view, as you hold on lovingly to your partner's arms under the stars? This will be sure to ignite those flames of romance!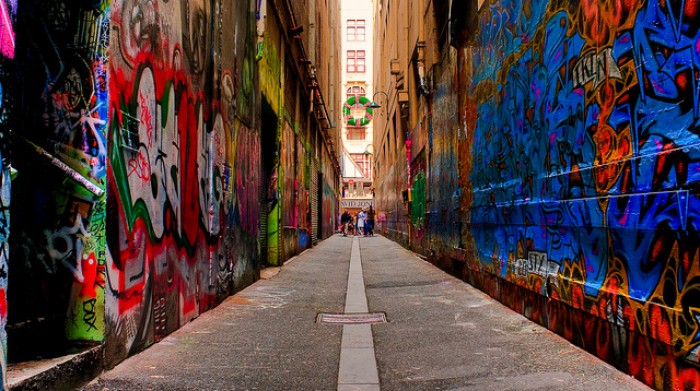 Image credit: Mark Huber
If fine dining isn't your thing, though, then why not hit up some alley cafes instead? Unique to Melbourne's culture, these cafes are so hip and bohemian, they'll make you and your partner feel like the leading couple from some indie Parisien film.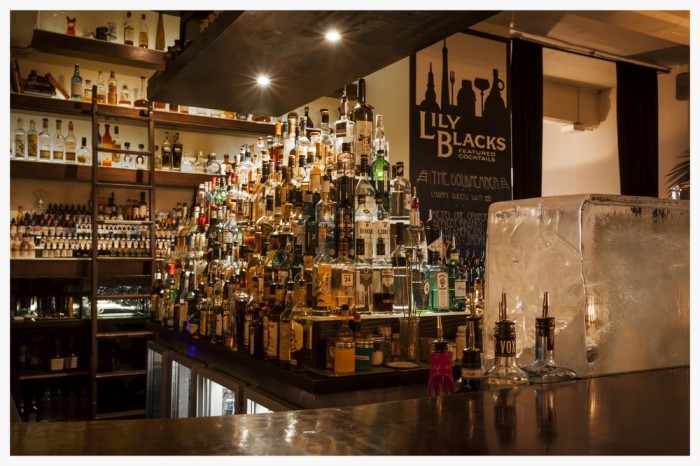 Image credit: Lily Blacks
For example, hit up Lily Blacks on Meyers Place for an all-rounded cocktail experience as they bring back the golden age of cocktail, or head over to Pastuso, if Peruvian food and the accompanying vibes are more of your thing. Take your pick for a romantic night out!
Stop stalling and start planning, the time to go for your romantic getaway is NOW!
---
Brought to you by UOB Travel.