Travel can change a lot in you, and whether it is to conquer yourself or your personal bucket list, we always recommend exploring new places every once in awhile. But you know what's even better than travelling solo? Sharing those beautiful experiences with your besties!
Well then, grab your BFF now and conquer all these challenges in the Philippines together! Challenge accepted?
Also read: The Ultimate Filipino Traveller's Bucket List: 101 Challenges You Need to Complete
1. Float together on a river canyon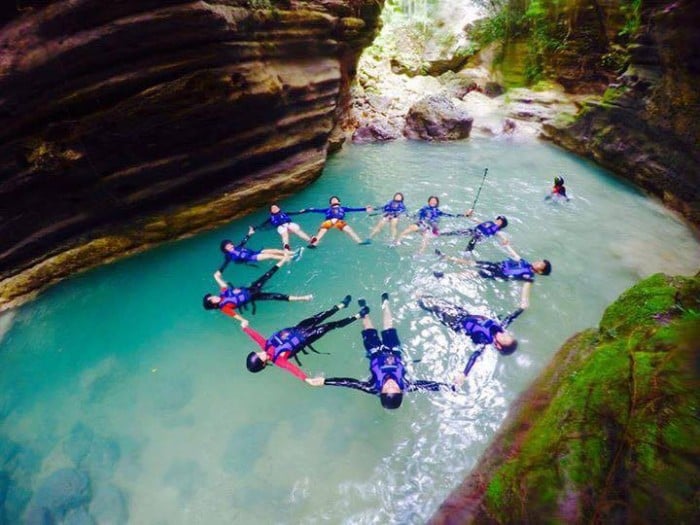 Image credit: Liezel Ampoloquio
Floating together with your circle of friends (literally) is the ultimate groufie challenge. Of course, that's after you and your girls have trekked, swam and jumped as high as 20 feet in a canyoneering trek at Kawasan Falls in Badian, Cebu.
2. Swim with the whale sharks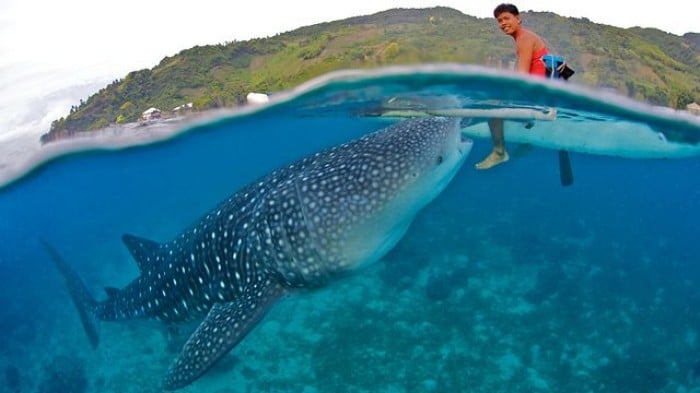 Image credit: Janey
If you and your girlfriends are water babies, then swimming with the whale sharks in Oslob, Cebu is probably your thing. These gentle giants will make you feel like a minuscule in the face of the Earth, but what you do can create a huge impact so make sure you follow the rules and visit them responsibly.
3. Get photobombed by turtles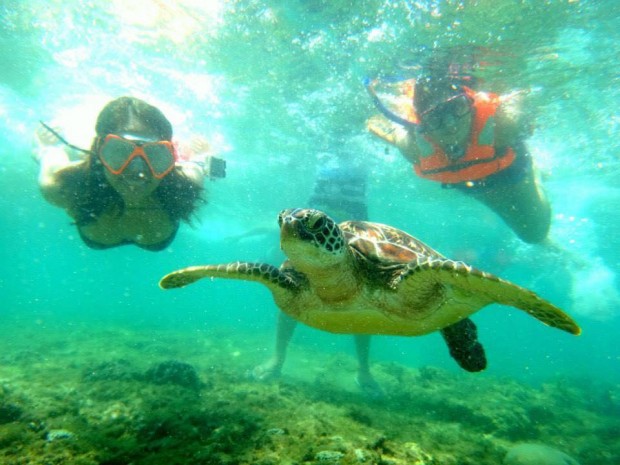 Image credit: Janna Lua
Another adventure for the water babies! You certainly will not mind getting photobombed by these super cute turtles on Apo Reef at Apo Island, Negros Oriental, right?
4. Go island hopping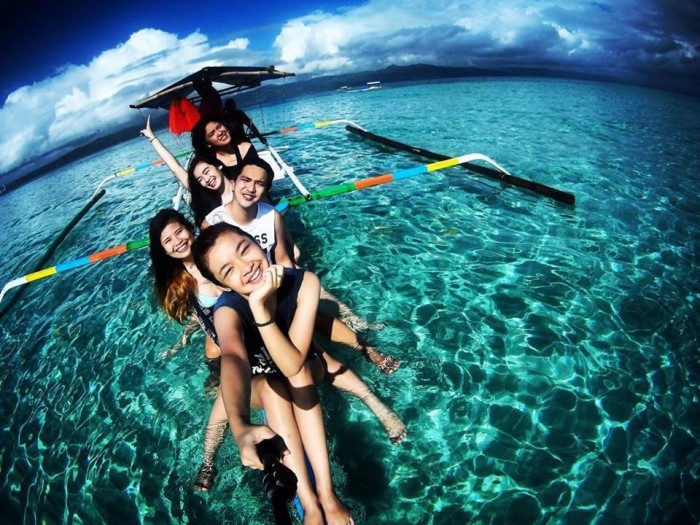 Image credit: Emmanuel Roxas
As an archipelago composed of around 7,107 islands, you certainly have a lot of options to choose from. Go island hopping in several places around the country including Boracay, Cebu, Bohol and many more!
5. Frolick around the beach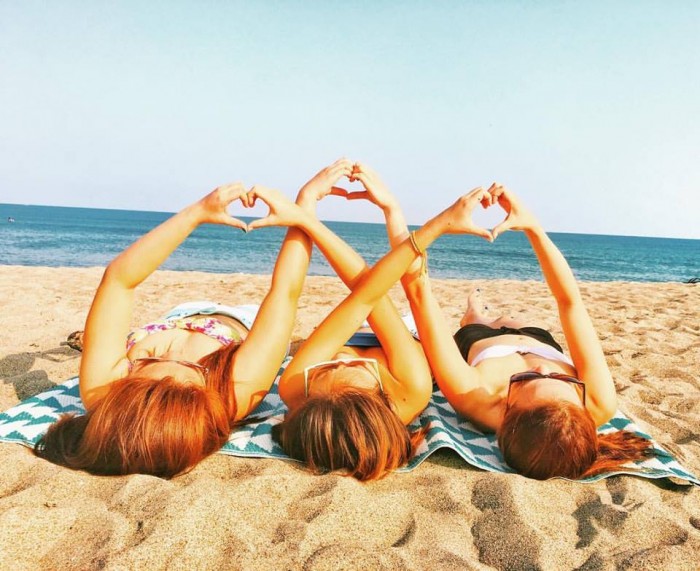 Image credit:  Kim Fong
According to the World Factbook, the Philippines has the fourth longest coastline in the world at 36,289 kilometres, next to Canada, Indonesia and Russia. This means that you and your besties can enjoy the sun, sand and sea all you want, wherever you want in the country! Why not start your beach-y activities at Long Beach at the town of San Vicente in Palawan, the longest white sand beach in the Philippines?
6. Then, rest, relax and just enjoy the sea breeze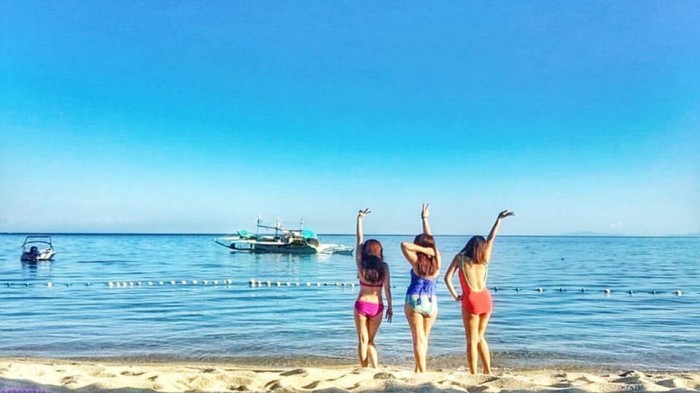 Image credit:  Kim Fong
Ahhh… everyone's ultimate vacation is one that involves sitting on the beach with a good book in one hand and a sip of martini in the other, whatever works for you. And why not do awesome groufies such as this one in the beaches in San Juan, La Union?
7. Get a glorious tan under the sun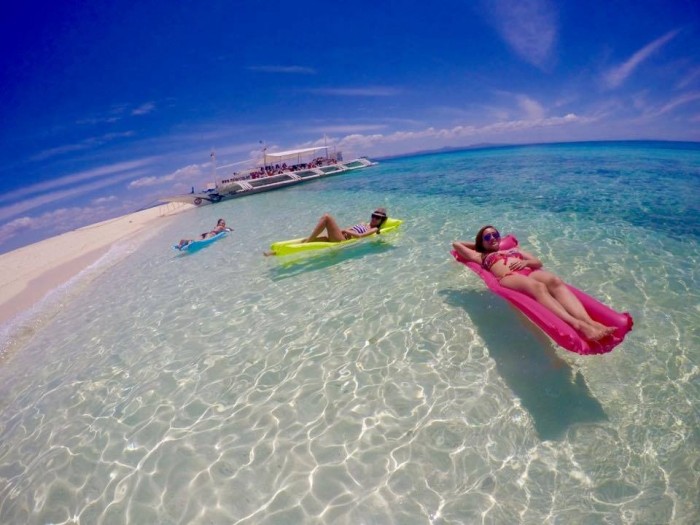 Image credit: Krissy Favis
But perhaps you'd rather soak up in the sun in your favourite bikini and work on those tan lines? There's no better place to get that sun-kissed look than right here at Kalanggaman Island in Palompon, Leyte!
Also read: Kalanggaman Island Travel Guide: All You Need to Know Before Your Trip
8. Skinny dip in a secluded beach, if you dare!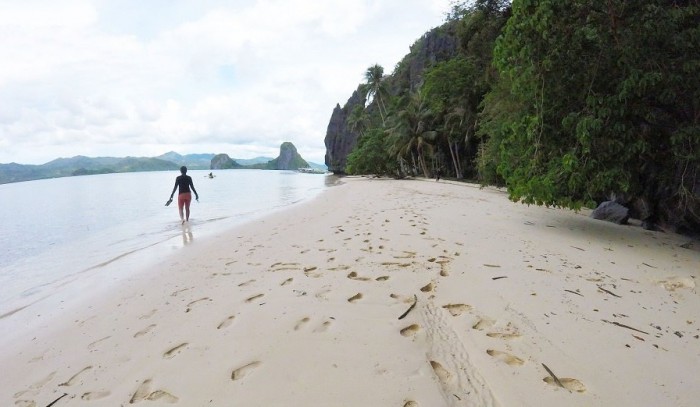 Image credit: Chill and Travel | Pinagbuyutan Island AKA The Survivor Island, El Nido, Palawan
With unlimited options for hidden and unspoiled beaches all over the country, you will never run out of places to serve as your playground. Go wild and carefree as you go skinny dipping (yes, I dare you!) with your besties! Need a recommendation? Check out The Survivor Island in El Nido, Palawan.
9. Swim like a real mermaid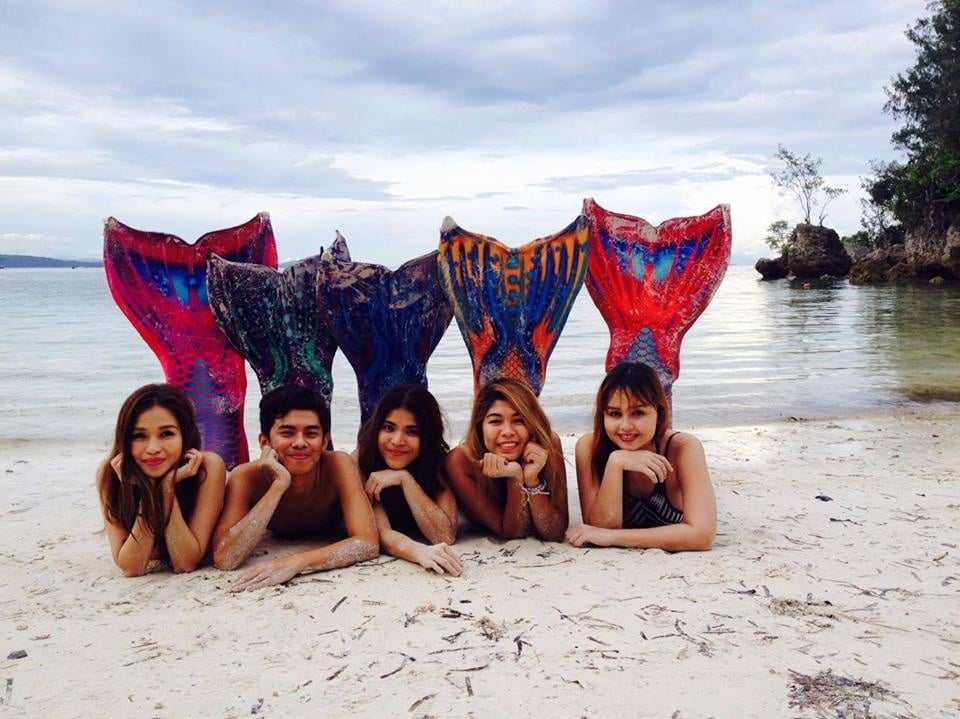 Image credit: Philippine Mermaid Swimming Academy
Perhaps you secretly wished to be part of that popular Australian TV show H20: Just Add Water or the Filipino TV show Dyesebel? Mermaid swimming is the closest thing to becoming a real-life Ariel.
10. Take your friendship to a higher level (quite literally) on a parasail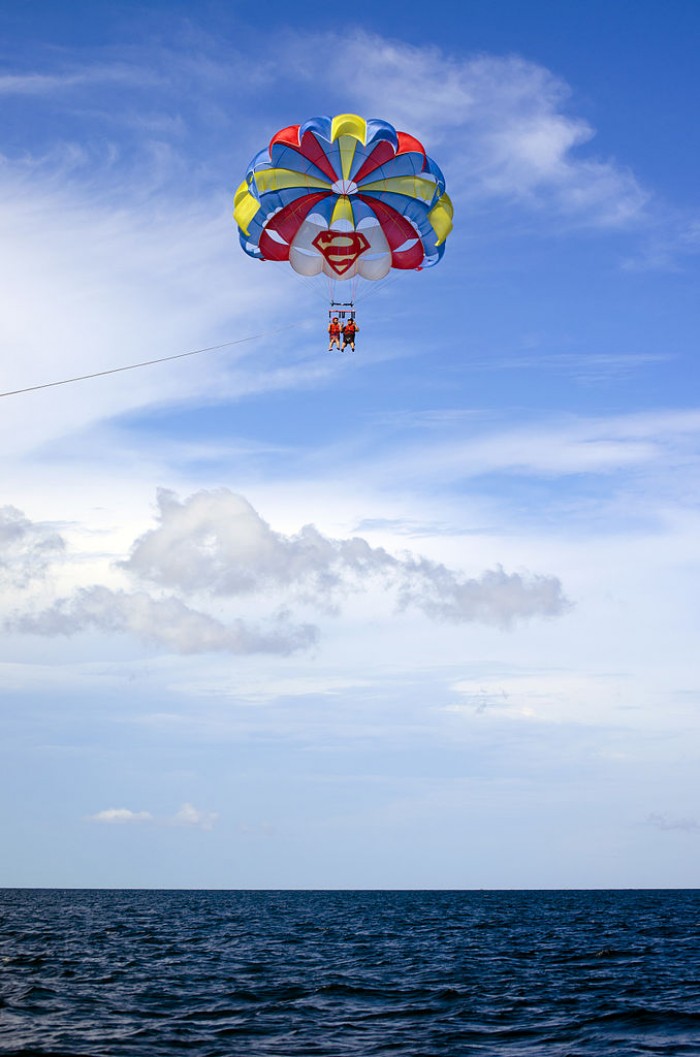 Image credit: Vilson V. Venezuela
It's a watersport and an aerosport rolled into one. Conquer your fear of heights in Boracay as you get strapped in a parachute that's also strapped to a speedboat. It will be one hell of a ride!
11. Learn how to catch the waves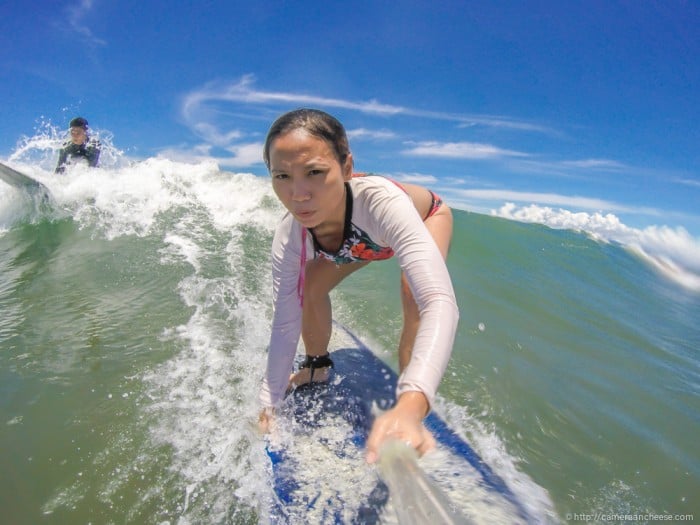 Image credit: Camera and Cheese
Another extreme water sport adventure you can do with your travel besties? Surfing! And it's available in multiple places, too: Baler, Mati, Pagudpud, Siargao Island,  La Union, Leyte and many more. I tried it at Sabang Daguitan Surf Camp in Dulag, Leyte and had an absolute blast!
Also read: Surfing for Newbies: 7 Budget-Friendly Surf Camps in the Philippines
12. Get wet and wild with the rapids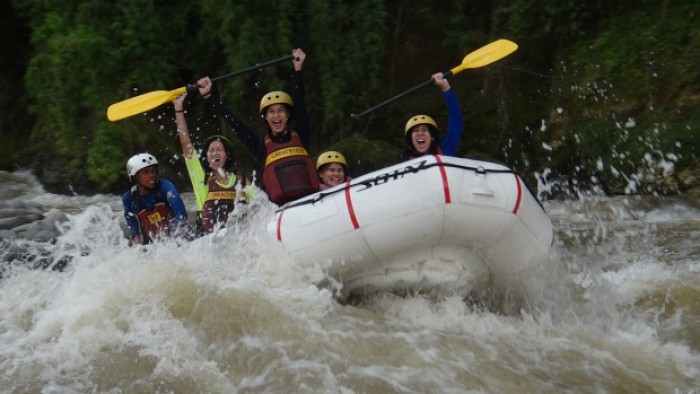 Image credit: Inspiring Grateful Travels
Are you a big fan of the rapids? Go wet and wild on a fun water adventure in Cagayan de Oro with your favourite circle of travel buddies!
13. Jump off a cliff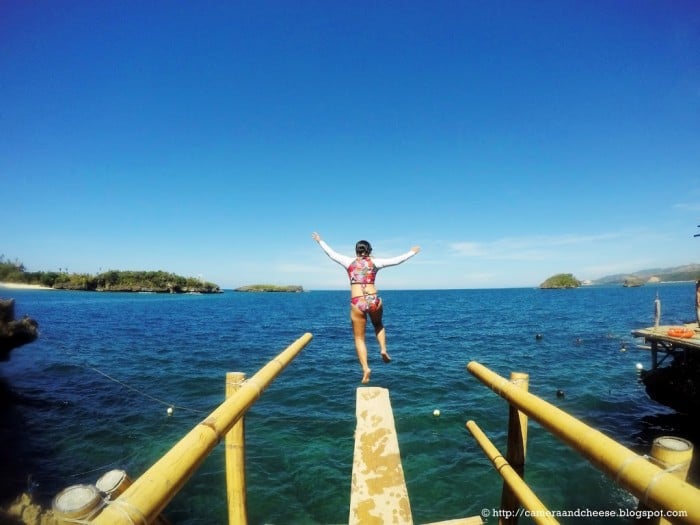 Image credit: Camera and Cheese
Want another challenging way to experience the cool waters? Why not go cliff diving at Ariel's Point, Boracay Island?
14. Ride an ATV through the rugged fields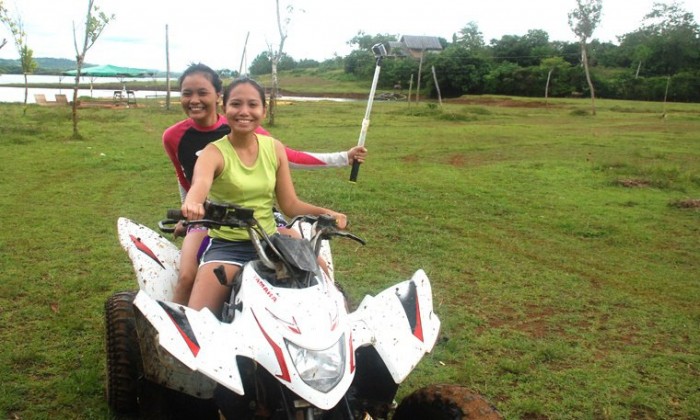 Image credit: Chill and Travel | Eco Saddle, Lake Caliraya, Laguna
Bring out the daredevil in you as you ride on rough roads and untamed terrains with this monster! Eco Saddle in Lake Caliraya, Laguna will let you do just that — and more.
15. Cross a hanging bamboo bridge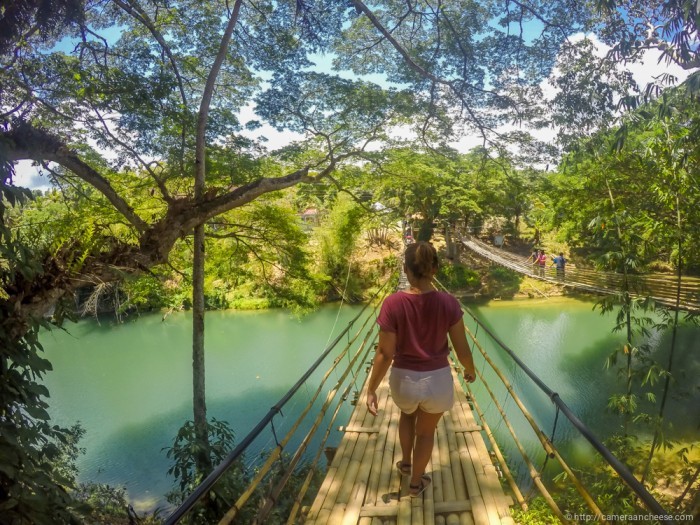 Image credit: Camera and Cheese
Face your fears and conquer yourself as you walk across this suspended bamboo bridge — and back — in the beautiful island of Bohol. Don't forget to enjoy the view every step of the way!
16. Bike up in the sky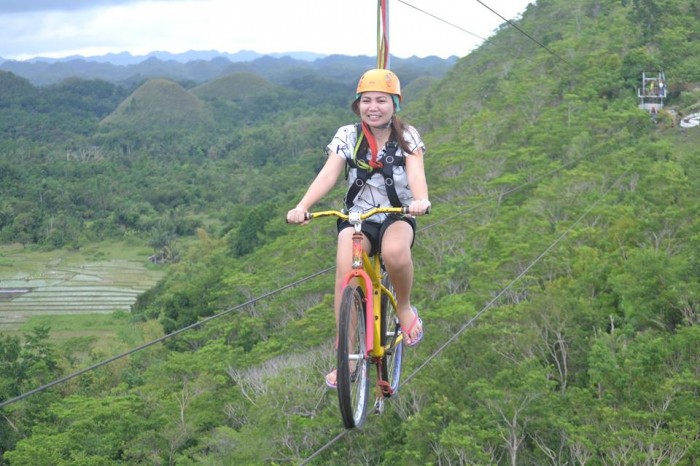 Image credit: Bisaya Traveler
Bring bicycling to a whole new level by riding it mid-air on a steel cable. You can choose to do it at Eden Nature Park's Sky Cycle in Davao, Chocolate Hills Adventure Park's Bike Zip Line in Bohol or at Campuestohan Highland Resort's Sky Bicycle in Negros Occidental.
17. Mingle with the locals on top of a jeepney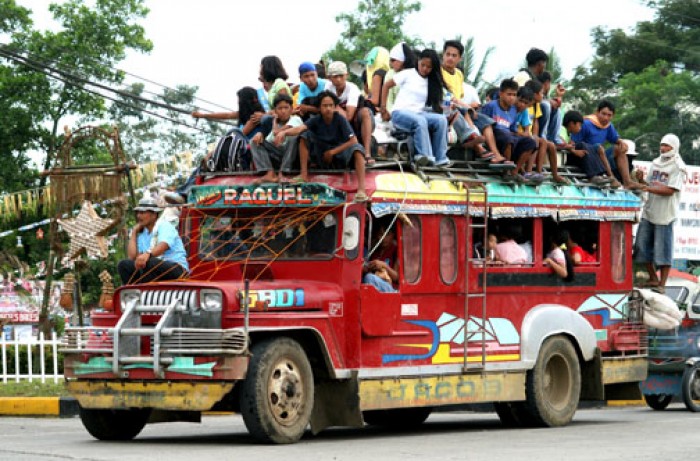 Image credit: Keith Bacongco
Mingling with the locals is among the best way to experience the culture of a foreign country. But doing it over a cup of coffee is too mainstream. Why not do it on top of the country's iconic jeepney? This toploading adventure is in Cotabato but a more famous and more breathtaking (literally) way to do it is when you snake your way to the mountains of Sagada. Cool, right?
18. Conquer the world famous Banaue Rice Terraces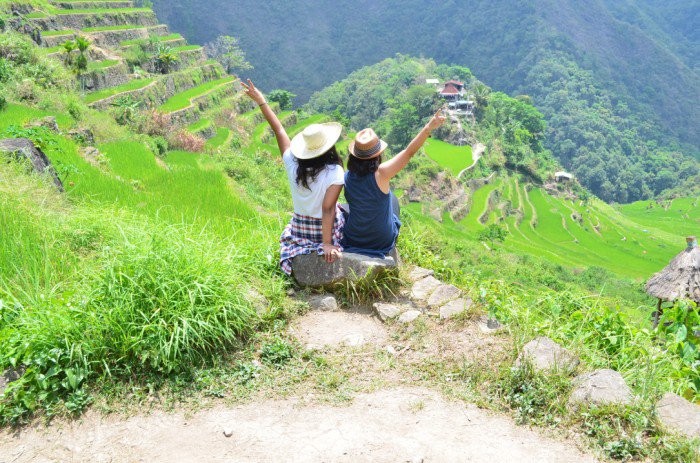 Image credit: Red Maleta
Commonly referred to as the Eighth Wonder of the World, a trip to northern Philippines will not be complete without visiting the Banaue Rice Terraces. Declared as a UNESCO World Heritage site, this man-made spectacle offers one of the best views to share with your favourite people in the world!
Also read: A First Timer's Guide to Banaue
19. Camp under a starry, starry night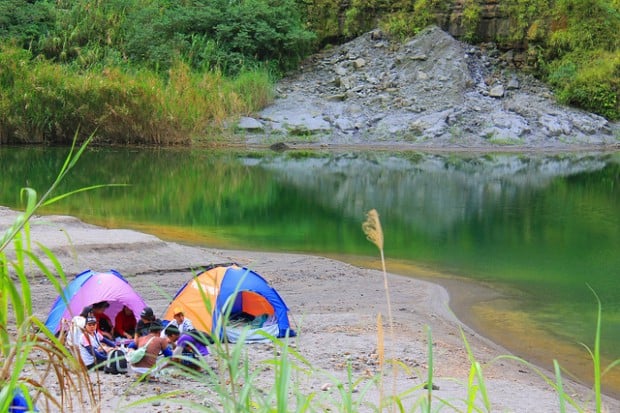 Image credit: Lailooh_9
Rough it out and challenge your besties to climb at least one mountain in the Philippines such as Mt. Pinatubo in Zambales, for example. It will be a tough climb but you will be rewarded with great views, especially at night. What's one night outside of your five-star hotel when you can sleep under a billion twinkling stars?
20. Or go glamping for a luxurious night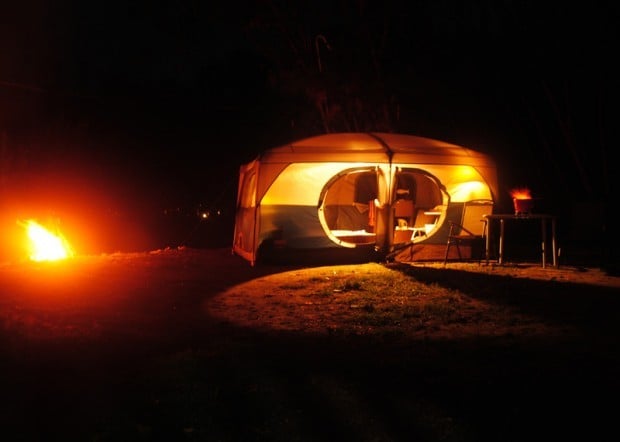 Image credit: Bluewater Sumilon
But, if your girls are not that game to rough it out, glamping (or glamorous camping) at Bluewater Sumilon in Cebu is an awesome bonding experience that you can try as well.
Strengthen your bond with your favourite people in the world and start crossing off your Philippine bucket lists one by one!
---
Brought to you by UOB Travel.