With travel plans put on the back burner for now, why not seize the chance to play tourist and rediscover the nostalgic sights and sounds of your own country? Despite all that has transpired with COVID-19, don't let it dampen your spirits. That said, we've pieced together itineraries with exclusive deals for staycations, attractions and dining you can spend in three weekends across the island. Read on to discover how you can enjoy the ultimate Singaporean experience like never before with your loved ones!
An adrenaline-filled getaway at Sentosa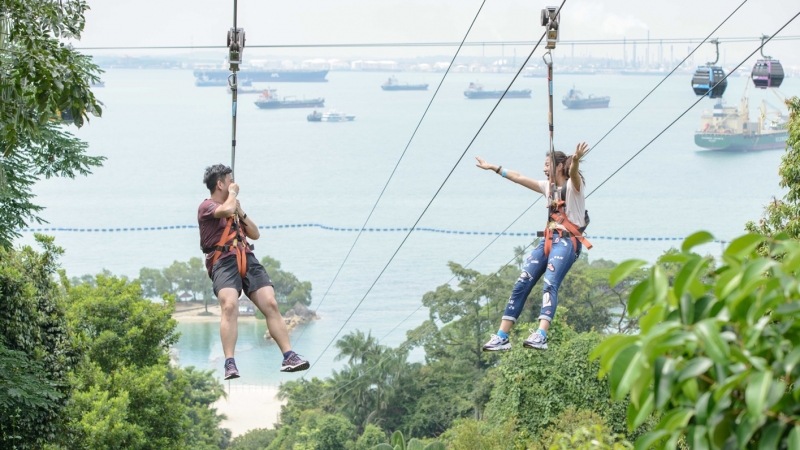 Get your much-needed dose of dopamine. | Image credit: Sentosa
Sentosa is more than just sun, sand and sea; it's also the sweet spot for adrenaline junkies and thrill-seekers alike. The thrilling Mega Adventure Park, where you can experience heart-pounding activities such as ziplining and free falling, is sure to quench your adrenaline thirst! Start your Saturday on an exhilarating note as you zip through the jungle canopy, take a virtual jump down a 15m free fall, or clamber through the 36-obstacle adventure ropes course. Whether you're with family or friends, these all count as memories of a lifetime.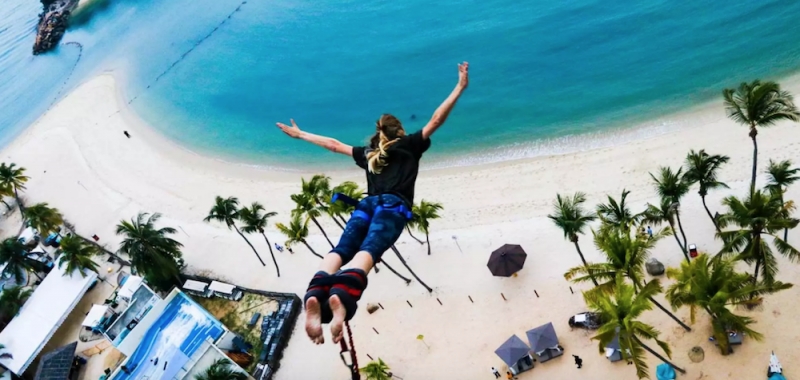 Image credit: Klook
Looking for more adrenaline-pumping activities? Complete your experience by mustering the courage to do the leap of faith with AJ Hackett Sentosa Extreme Sports! Up on the platform, you'll be able to take in an incredible aerial view of the island, offering an experience like no other.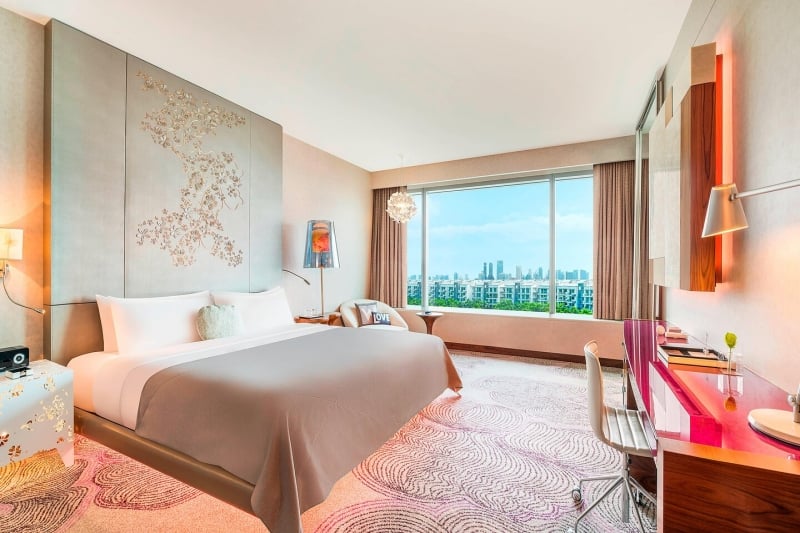 Image credit: W Social Sentosa Cove
End the first half of your Sentosa adventure by unwinding in the cosy yet luxurious setting of the W Singapore – Sentosa Cove. With stylishly curated décor complementing the sunny tropical scene framed through floor-to-ceiling windows, you're all set to recharge for another day of fun ahead!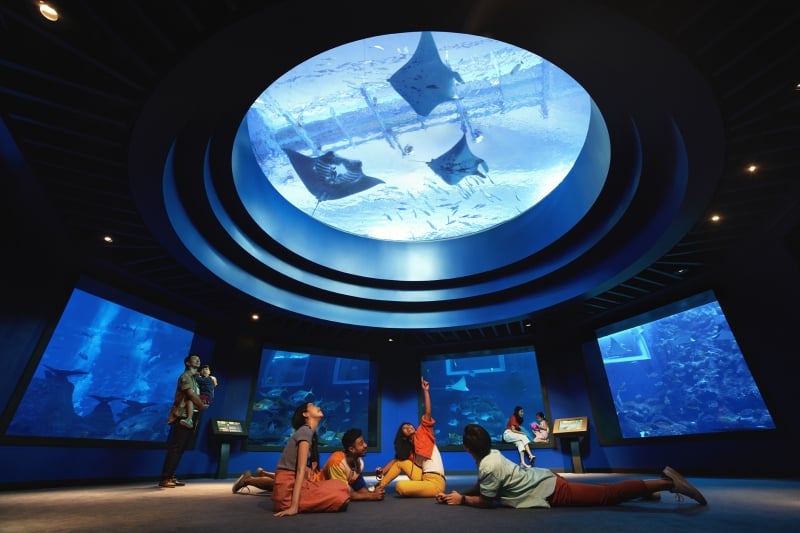 If you're looking to take things down a notch for Day Two, Sentosa is home to some of Singapore's most iconic attractions such as Universal Studios Singapore (USS) and S.E.A. Aquarium, making it the perfect place for you to live out the full Singaporean experience. A full array of exciting activities awaits you with a day at Resorts World Sentosa.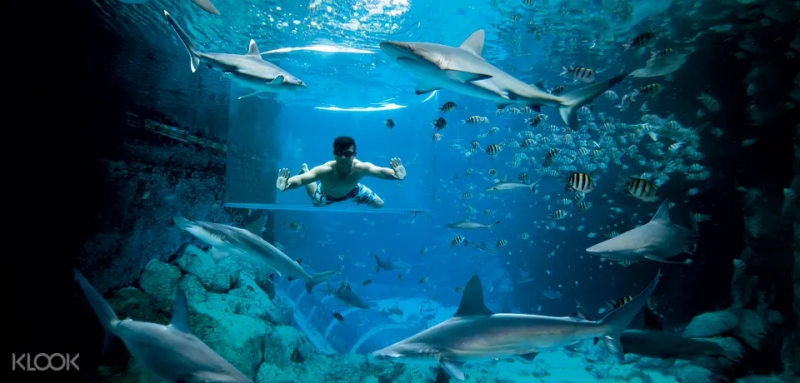 Image credit: Klook
Take to the waters after a day of land activities and book your Sunday with their Ultimate Marine Encounters! From touching manta rays to diving with majestic sharks, this promises an ethereal oceanic experience! You can even choose to go on an Open Ocean Dive, which offers a personal experience up close with a host of marine animals.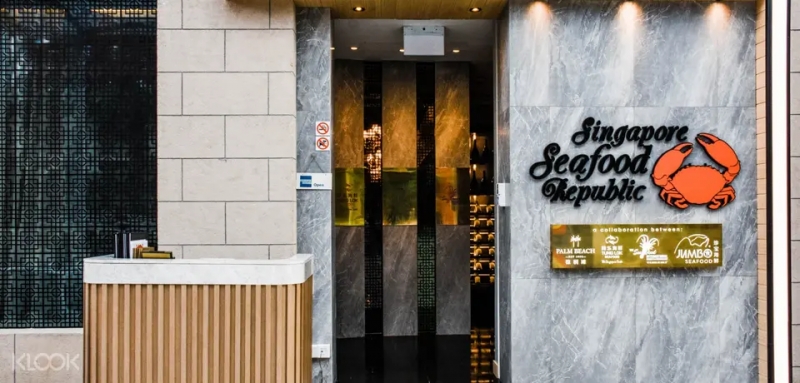 Image credit: Klook
If your tummies are rumbling after all that action, Sentosa boasts a myriad of tantalising dining options. To savour an authentic gastronomic experience, don't miss out on the signature chilli crab at Singapore Seafood Republic. Other must-try dishes include their fried prawn with cereal and scallops wrapped in yam rings.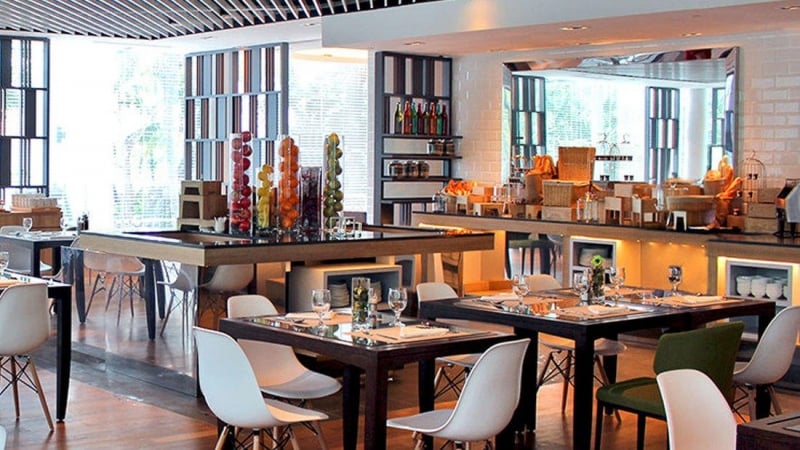 Image credit: Amara Sanctuary Resort Sentosa
For a good meal with a view, unwind and dine at Shutters, Amara Sanctuary Resort Sentosa's all-day-dining concept. Take in a breathtaking panoramic view of the island paradise at the restaurant's outdoor terrace while you feast on local delights like Nonya Chicken Curry and the interesting Chempedak Crème Brûlée. There is bound to be something for everyone at this family-friendly eatery.
DEAL ALERT
STAY
Unwind at W Singapore – Sentosa Cove's Wonderful Room from S$410++ per room per night with up to US$200 complimentary hotel credits when you book by 30 Dec 2020 and stay by 31 Dec 2020.
EAT
Enjoy 1-for-1 Farm to Table set menu (U.P. S$28++ for 2-course / S$36++ for 3-course) at Shutters, Amara Sanctuary Resort Sentosa when you pay with UOB Cards. Valid till 31 Dec 2020.
DO
Spend a minimum of S$50 on local activities on Klook with your UOB Cards and get S$10 off! (Promo Code: UOBPLAYDINE). Valid till 15 Sep 2020.
Soak up culture in the heart of the city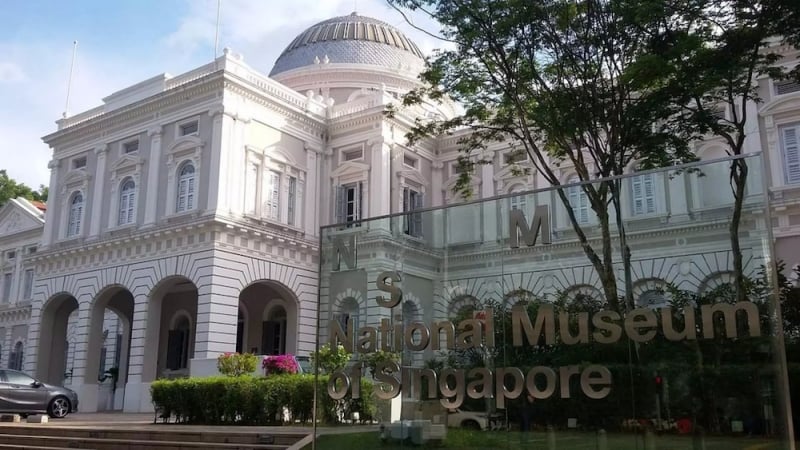 Image credit: KKday
There is so much cultural capital around that it pays to keep our eyes open and see our Little Red Dot through new lenses. Travel back in time at Singapore's arts and cultural district, where rich heritage and history await you to uncover. With hidden gems such as the National Museum of Singapore, Singapore Indian Heritage Centre and Singapore Asian Civilisations Museum at the crossroads of culture, there remains much to rediscover about our roots at every turn.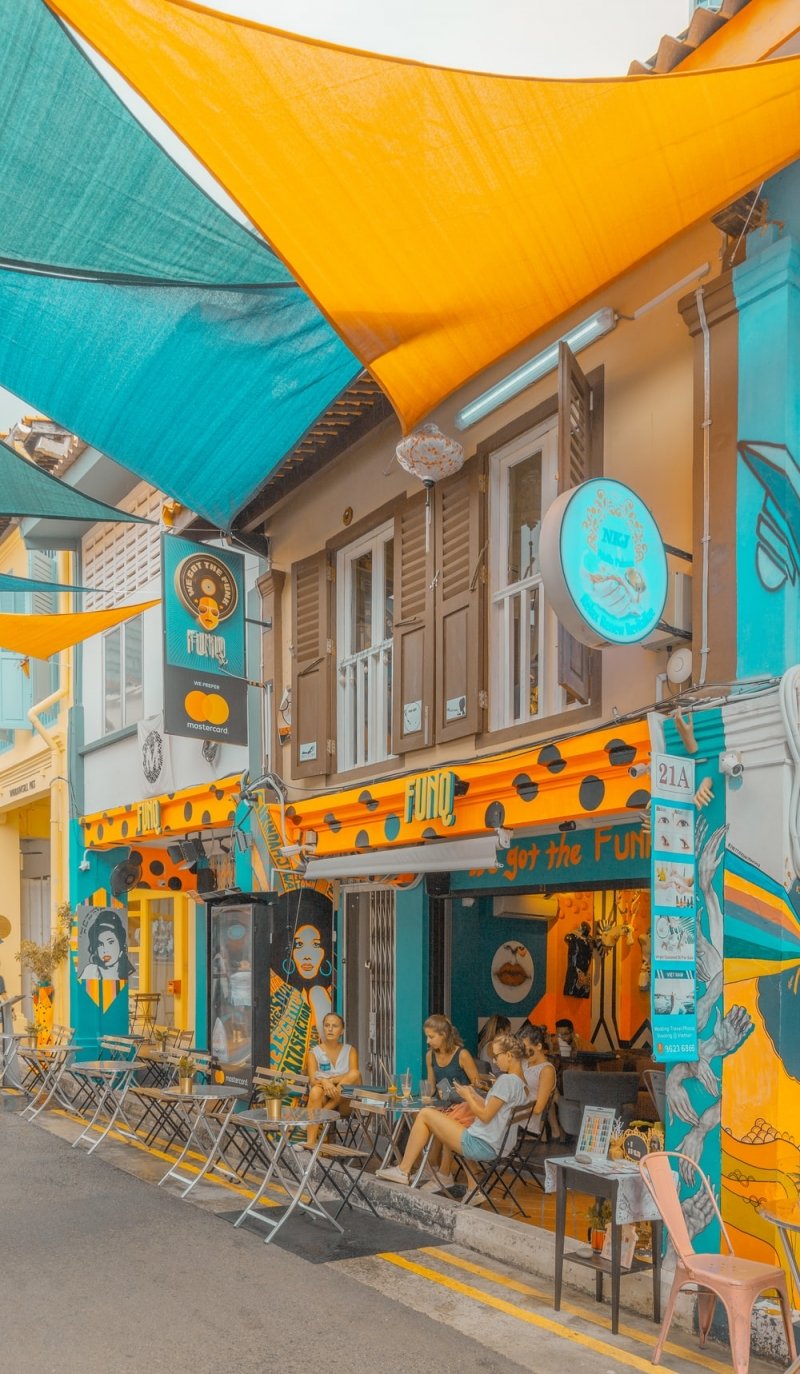 Image credit: Keane Chua
If you're craving a thirst quencher after sweltering in the heat, simply stroll down the hipster neighbourhood of Haji Lane to grab your coffee fix at Selfie Coffee while you explore charming vintage boutiques and find a keepsake to commemorate your trip. From the famous Beach Road prawn noodles, where each bowl brims with local flavour and heritage, to fusion and even Instagram-worthy cafe food and bars, you're sure to be spoilt for food choices to fortify yourself for the rest of your trip – with a dash of culture! For a post-meal tipple, venture a little further to the laidback enclave of Dempsey, where you can enjoy a whimsical escape to The White Rabbit, a charming restored chapel in lush environs.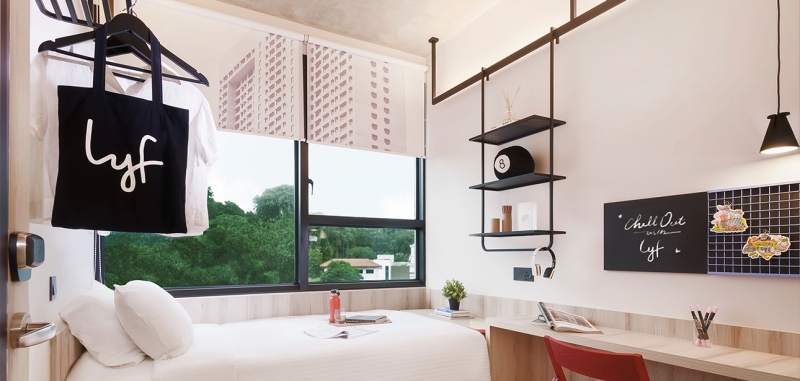 Image credit: LYF by Ascott
Wish to stay amidst the vibrancy of town but not in a swanky hotel? The new coliving concept, LYF FUNAN Singapore, will redefine your staycation experience. Embark on a cultural exchange with people from all nations and walks of life in the communal spaces, or cosy up in your studio and enjoy the high speed WiFi!
DEAL ALERT
STAY
Put up with a unique stay at LYF FUNAN Singapore's One of a Kind Studio at just S$108++ per room per night and enjoy complimentary access to social spaces. Valid till 30 Dec 2020.
EAT
No more solo drinking with 1-for-1 Hendrick's Gin and Tonics (Tue – Sun) at
The White Rabbit. Valid till 31 Jul 2021.
DO
Go discover the surprises that the Little Red Dot has in store for you!
Enjoy 10% off all SG activities (capped at S$5) on KKday, no minimum spend required with the promo code "EXPLORESG". Booking period: 1 Jun to 31 Dec 2020
Chill by the riverside quay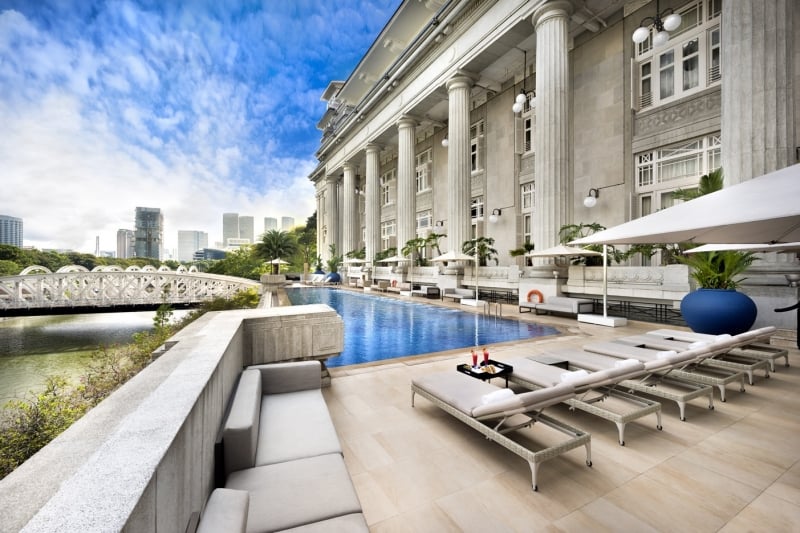 Image credit: The Fullerton Hotel
If you're looking for a stylish staycation that may momentarily make you think you're overseas, The Fullerton Hotel is the place to stay! Situated at the mouth of the Singapore River and flanked by Boat Quay, the colonial era post office is beautifully restored into a grand heritage icon, with 400 luxurious yet modern rooms equipped with all you need for a stress-free staycation. Take a dip in their infinity pool, which overlooks the river and makes for great sunset backdrops, or indulge in an exceptional massage under expert hands at the Fullerton Spa.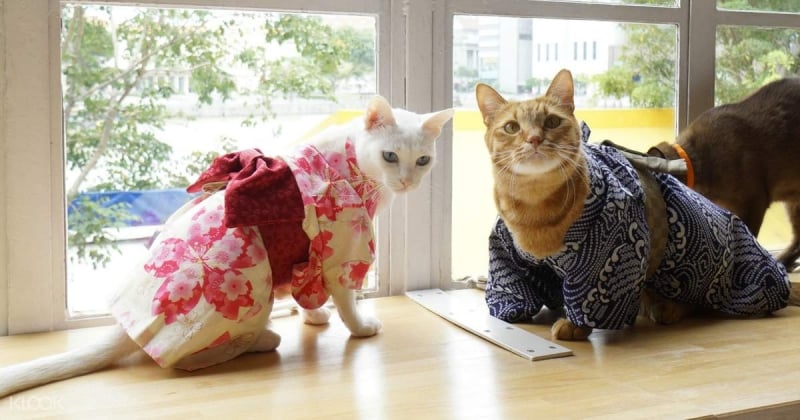 Image credit: Klook
Take your freshly pampered body down to Cat Café Neko no Niwa and spend a lazy afternoon rubbing shoulders with their furry residents! Grab a drink and get friendly with the cats, or play the board games provided with a non-feline friend. A general tip is to go early while the cats are all bright and perky to guarantee a more interactive experience.
As the day ends, go on an evening bike tour and explore Singapore on two wheels. Let the cool breeze ruffle your hair as you pedal past landmarks like Boat Quay, Marina Bay and the National Stadium. You're bound to see our little red dot in a whole new light!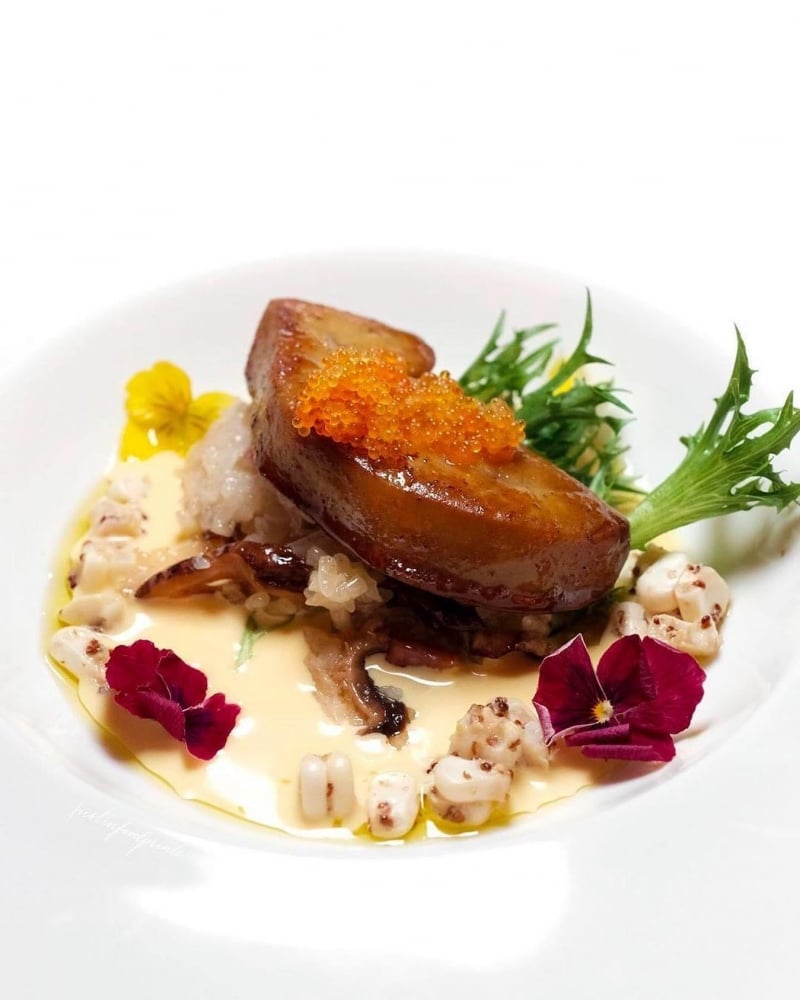 Image credit: Lè FUSION
Among the variety of quayside dining options, you'll be able to tuck into a wide array of cuisines. Can't decide if you want Asian or Western cuisine for dinner? Go for both with the fusion fare at Lè FUSION, which serves up unique creations like Rougie Foie Gras, which is accompanied with Chinese wine-infused risotto, and Duck A La Chinois.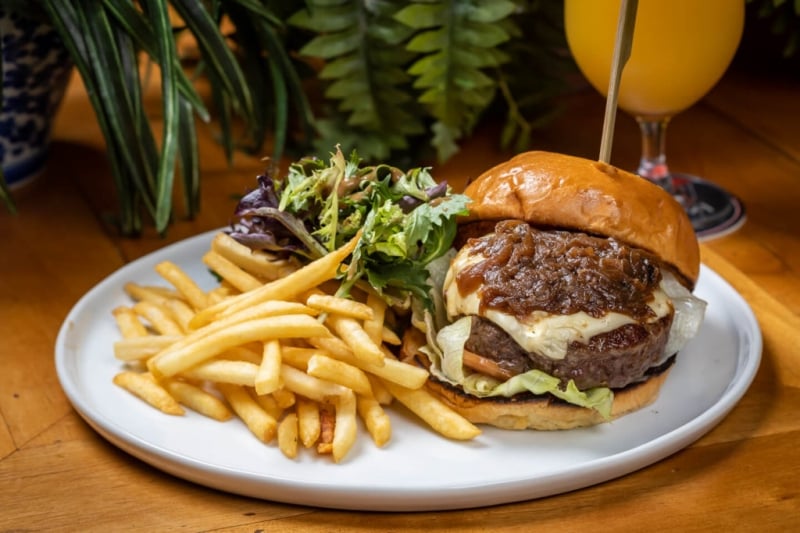 Image credit: Porta
If its unabashedly hearty food you're craving for, modern-European restaurant Porta along Clarke Quay promises a bistro-style dining experience for you will love tucking into with your family and friends. Think juicy burgers and pastas that will delight both young and old!
DEAL ALERT
STAY
Booking a staycation? Get 20% off spa treatments and a la carte dining menus with a stay at Fullerton Hotel's Premier Courtyard Room (from S$415++ per room per night). Valid till 30 Dec 2020.
EAT
Tuck in to not one but two dishes with Le Fusion's 1-for-1 mains deal, available for both dine-in and takeaway! Simply present your UOB Card before or upon ordering. Valid till 31 Oct 2020 (one redemption per bill).
DO
Spend a minimum of S$50 on local activities on Klook with your UOB Cards and get S$10 off! (Promo Code: UOBPLAYDINE). Valid till 15 Sep 2020.
Although Singapore may be a little red dot, it is brimming with exciting attractions, delectable cuisines, luxurious stays, and more! We could go on and on, but everything else pales in comparison with experiencing them for yourself. If you've yet to fully explore Singapore's breathtaking island resort, rich culture and heritage, and scenic riverside quay, what are you waiting for? Hop over to The Travel Insider for more activities; your next local adventure is just a click away! Don't forget to dress for the occasion by checking out ShopUOB for a wardrobe update!
---
Brought to you by The Travel Insider.