Dubai features modern destinations that offer a world-class experience. But, between all the glitz and glamour, you will also get to see a plethora of unique experiences synonymous with Dubai only. In addition, this Emirate offers several offbeat experiences that are often less explored and vying for your attention. So, get ready to apply for a Dubai tourist visa and check out these unusual things to do in Dubai.
Also read: 12 Gorgeous Airbnbs in Dubai for Every Kind of Traveller
1. Experience the Dubai Dhow Cruise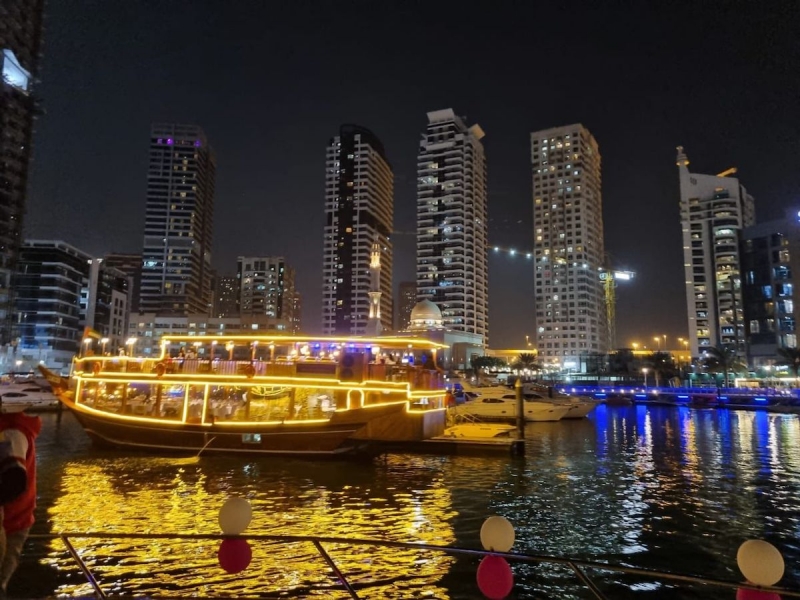 The Dhow Cruise in Dubai is a ride on a traditional boat named Abra over the Dubai shores that gives you a much-needed break from the routine city life. Experience Dubai life through the fascinating views of the Dubai shores and see how magical it turns out to be. Rediscover Dubai in its true form by indulging in this amazing experience that gives you the perfect mix of both old and new Dubai. The Dhow Cruise Dubai offers a wonderful mix of modern and contemporary indulgence with this one to two-hour trip. Two outdoor and indoor decks offer two types of experiences for visitors. Visitors also indulge in a mouth-watering international cuisine served on the deck and unlimited beverages to fulfill their gastronomical desires.
2. Discover untold facets of the Emirate's history
A fort built to protect the city against illegal invasions, Al Fahidi Fort is where the Dubai Museum is housed. The authorities have made sure that modernisation has not had a substantial impact on this place. However, the traditional elements have been vital in transforming this destination into a museum, offering deeper insights into the royal Emirates history through various artefacts, interactive displays, art galleries, and much more. This is one of the best things to do in Dubai after you get your Dubai tourist visa.
Also read: Wandering Alone in Dubai: Fort Fahidi, Al Bastakiya & the Textile Souk
3. Explore the Bollywood culture at Bollywood parks
Get a day full of Bollywood drama, fun, and entertainment by visiting the Bollywood parks in Dubai. Considered among the most unique theme parks in the region, it features five zones that help you explore the best of what Bollywood has to offer. Each zone here is inspired by the biggest mega-blockbusters in Bollywood that have taken the audience to a new level of craze and fan following. This Bollywood experience will make you feel like being part of this blockbuster film itself. This destination should be part of your unusual things to do in Dubai.
4. Enjoy sweeping views at the Jumeirah Beach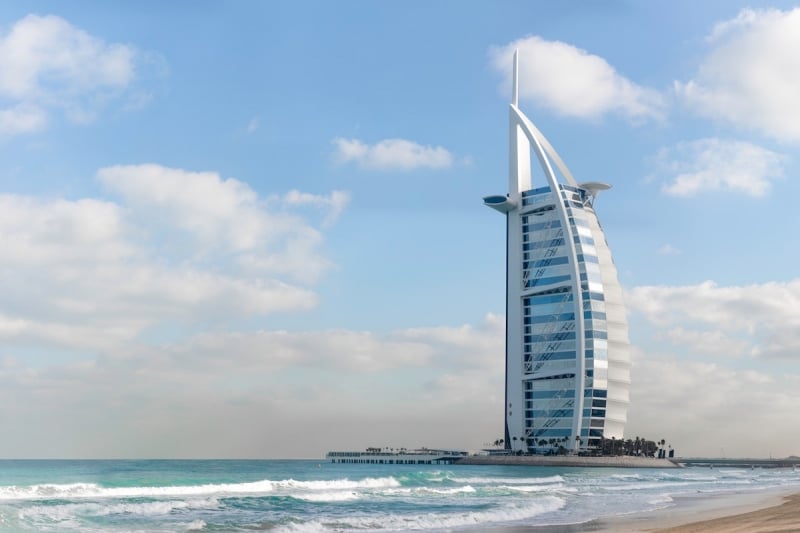 The Jumeirah beach is one of the human marvels that reveal a mini archipelago of Dubai. The popular Palm Island forms the southern part of Jumeirah Beach, also referred to as the Dubai Marina, where you will get to indulge in the yacht ride or dhow cruise. This place's beauty, charm, and elegance will leave a spell-binding impact on you. So indulge in your shopping guilts; this destination is a shopper's paradise. A Dubai tourist visa gives you instant access to the mesmerising and luxurious life at Jumeirah Beach.
5. Explore the local souks
Dubai was a fishing and pearl-diving village before its raging oil age, and the local souks in Bur Dubai are reminiscent of what Dubai was in its glorious past. After getting a Dubai tourist visa, visiting these local souks is one of the most culturally rich activities to indulge in during your Dubai trip. You can indulge in your shopping desires without any guilt. Do polish your negotiation skills as they will come in very handy here. The souks offer a wide variety of regional specials like Gold, Spice, Textile, Perfume, and carpets. Get ready to be lost in the vibrant outlets of these local souks.
6. Revel in a snowy experience at Ski Dubai
Welcome to the rare places on earth where you witness snow, water, and desert all in one place. The Ski Dubai is an indoor Ski Park in the Mall of Emirates that brings a snowy experience in Dubai land. Experience the fun of your life with activities like skiing, snowboarding, tobogganing, creating funny snow structures, playing in the snow, and even interacting with the in-house penguins. Yes! You heard it right. Some penguins are residing inside Ski Dubai. Interact and play with them for a memorable experience. It's a wonderful feeling being in this temperature-controlled atmosphere.
7. Learn surfing lessons at the Surf House
The Surf House is an amazing destination to experience Dubai life holistically. Indulging in this engaging water sport allows you to enjoy life to the fullest and just switch off from the outside noise. The Surf House has been a huge hit among the locals and visitors since its inception. This destination allows you to rent pedals, wet suits, and surfboards and offers mentoring sessions with professional experts. It's an incredible experience you will cherish for a long time.
Also read: 10 Thrilling Adventures to Have in Dubai that Prove it's More than Just a City
8. Relive your childhood memories at Legoland
We all have played with Legos in our childhood or in the past. It's time to relive your childhood memories again at Legoland, Dubai. Regarded among the top ten best places in Dubai, this place offers a wonderful opportunity to refresh your childhood memory blocks. Enjoy fascinating Lego rides, Lego-themed restaurants, and interactive games that bring these Lego block timelines back to life. Get to witness this magical experience live by applying for a Dubai tourist visa.
9. Take the Hatta route for an amazing experience
Placed on a gorgeous island in the UAE that shares the borders with Oman, the Hatta is a perfect place to head with your family and friends to just check out the incredible natural vistas available on display during the summer season. The winters bring exciting opportunities for adventurous sports like kayaking, hiking, biking, and much more. While you indulge in these adrenaline-pumping sports, you can also relive one-of-a-kind experiences by staying overnight at a dedicated Hatta Campsite. For those not fond of an outdoor stay, you can book a stay at the ancient Hatta Fort.
10. Take yoga sessions under the moonlit sky
Get the best of both luxury and spirituality together in this wonderful indulgence. Talise Spa in Dubai offers a great opportunity that organises yoga mentoring sessions against the backdrop of the mind-blowing Madinat Jumeirah in between the tropical landscapes. This is an exceptional experience that is not something you will witness in your daily city life. The cost of attending this session may be high, but it is worth every penny spent.