Everyone loves a great cup of coffee. With the increasing number of cafes around Taipei, you won't have any trouble finding a good place to grab a caramel macchiato or just a cup of filter coffee for your daily dose of caffeine. If you're looking for a nice place to hang out, you might want to visit these 10 cafes in Taipei. Go forth with your cafe-hopping plan!
1. PEG Coffee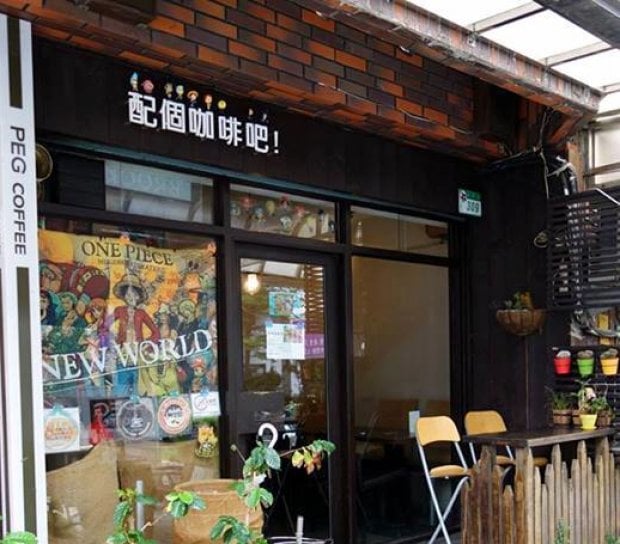 http://webbanki.ru/srochnye-zaimy
Image credits: http://on.fb.me/1ql9d3P
Regarded as one of the best cafes in Taipei since 2005, PEG coffee is known for serving the highest quality beans and for their precise skill in brewing coffee.
With a coffee menu that's actually longer than the wine menu of a typical French restaurant, you'll definitely find something that will suit your taste.
Whether you're already a coffee enthusiast or someone who's just starting to explore coffee, you should definitely give this place a visit by loans-cash.net.
Address: No.309 Jiaxing Street, Xinyi District, Taipei, Taiwan
2. Topo+ Cafe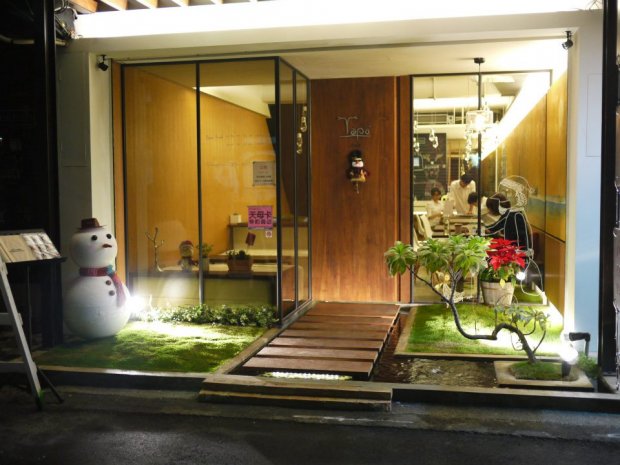 Image credits: http://on.fb.me/1lsXSiw
Most people find water calming. In fact, many of us want to live near a lake, river or the ocean. Wanting to create a relaxing spot, the owners decided to create a fishpond running throughout the cafe.
Featuring great food and a nice list of beverages, Topo Cafe is one of the coolest cafes you'll see in Taipei.
Address: No. 7, Lane 38, Section 7, Zhōngshān North Rd, Shilin District, Taipei, Taiwan
3. Fika Fika Cafe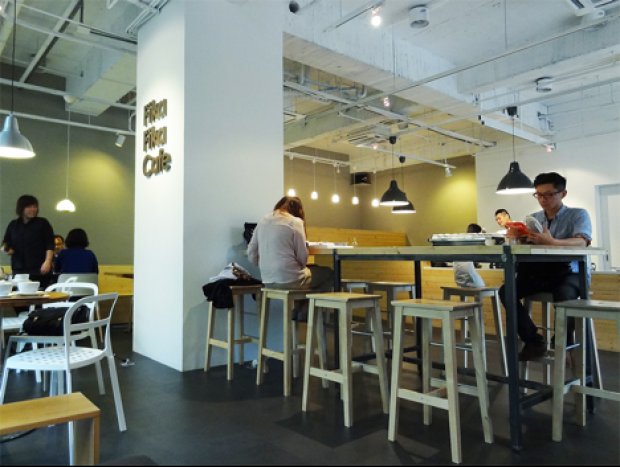 Image credits: http://bit.ly/1rw7J9F
In Swedish, the word "Fika" means to have a coffee break and eat sweets such as cakes and cookies.
Offering a variety of tea and coffee, Fika Fika Cafe is an excellent place to go for a quiet break. Your fika will never be complete without a snack to go along with your coffee. So go ahead and try their cookies, cheesecake, bagels and scones.
Address: No.33 Yitong Road, Taipei, Taiwan
4. Café Café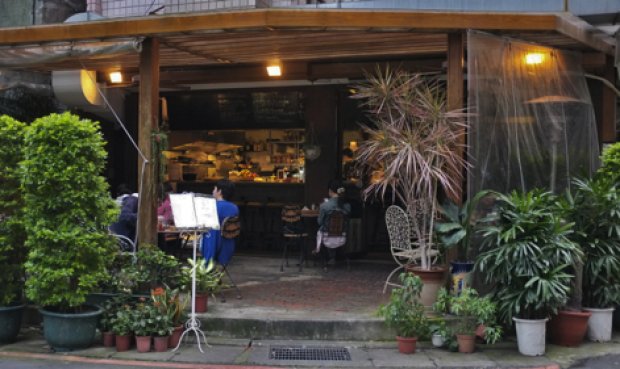 Tucked away in the back alleys of the Xinyi Area is a unique cafe that is incomparable to any other cafes in Taipei. Café Café is a Western style cafe that offers a garden-like dining atmosphere paired with a full menu of great food.
While the food is a bit pricier than your average cafe, it is absolutely delicious and with generous portion sizes. Of course, it all comes down to the presentation, quality and the environment.
Address: 2 Keelung Rd. Sec.1 Alley 5, lane 147, Taipei, Taiwan
5. Barbie Cafe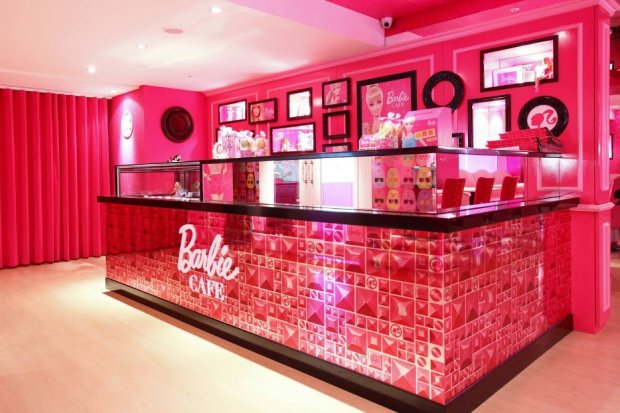 Image credits: http://bit.ly/1latbxY
If you grew up playing with Barbie dolls, heading to Barbie Cafe will take you on a trip down memory lane. As expected, the cafe features hot pink sofas, chairs decked out with tutus and tables shaped like high-heeled shoes. Of course, the colour scheme is pink.
Address: 2F, No.128 Section 4, Zhongxiao East Road, Da'an District,Taipei, Taiwan  
6. Perfume Dance Cafe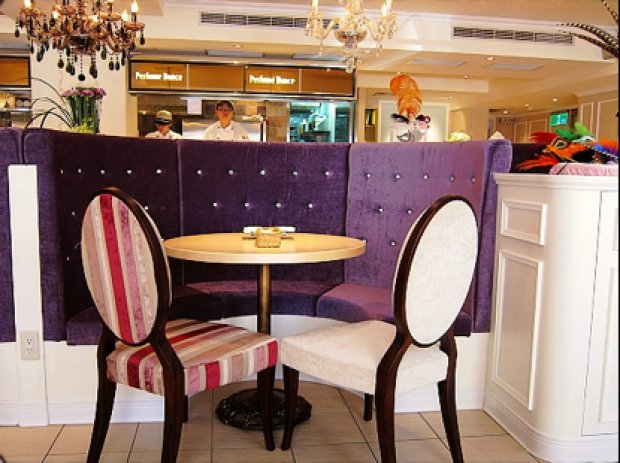 Image credits: http://bit.ly/1lsZcBX
Perfume Dance Cafe is a chic cafe that attracts mainly female customers. The cafe stays true to its theme from the décor down to the waitress' uniforms. This is the perfect place to spend a relaxing afternoon with a bunch of girlfriends on a afternoon tea date.
Address:  2F-1, No. 104, Sec 4, Zhong-Xiao E. Rd., Taipei, Taiwan
 7. The Aroma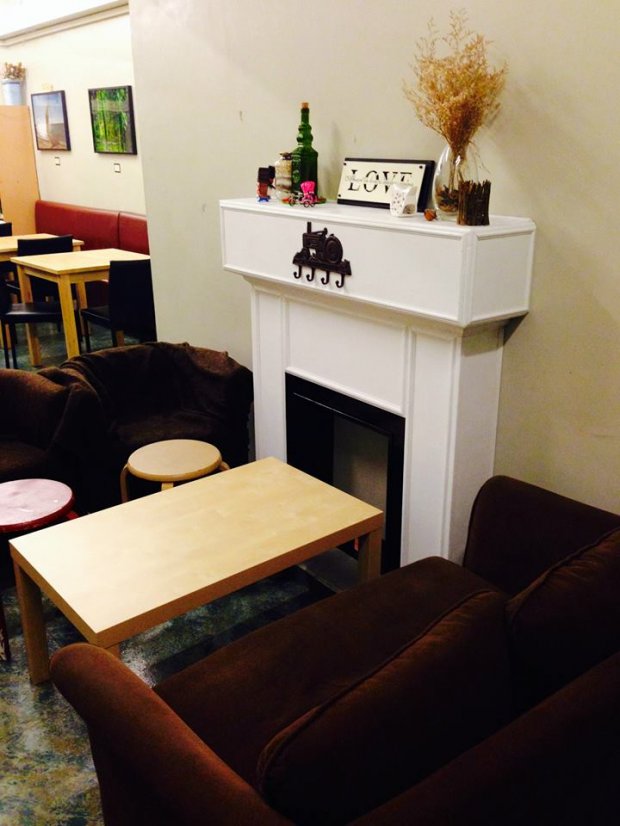 Image credits: http://on.fb.me/1qdCLPK
The Aroma is not the typical cafe you often see around Taipei. Aroma was born out of a series of weekly meetings they refer to as 'Coffee Talk'. As their group grew bigger, they were forced to find a bigger place to accommodate all their members. Hence, the Aroma was established.
The tantalising aroma of roasted beans and the scent of freshly baked bread and muffins will welcome you as you enter the coffee shop. In addition, The Aroma has a cosy and friendly atmosphere where a lot of activities take place. The venue may have changed but the events haven't.
Address: No. 205, Hanzhong St, Taipei, Taiwan
8. 5 Senses Cafe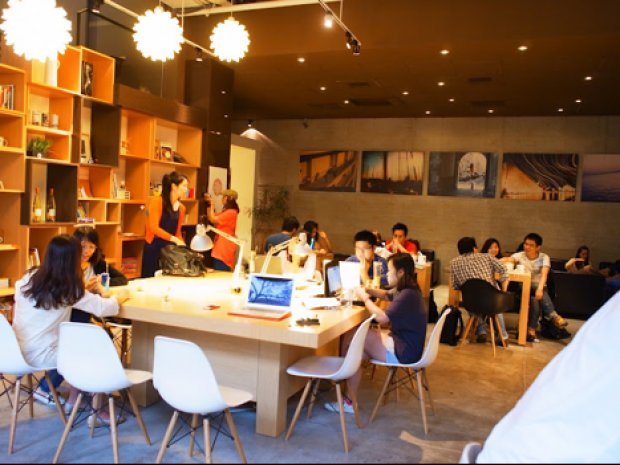 Image credits: http://bit.ly/1qlocuy
Located across from Taiwan National University, this cafe offers freshly made tea and coffee, a wide range of drinks and homemade desserts.
5 Senses Cafe is regarded as one of the most creatively designed cafes in Taipei. Not only is it spacious, it also features a modern style.
Address: No. 85 Jīlóng Road Section 3, Dà'ān District, Taipei, Taiwan
9. Bigtom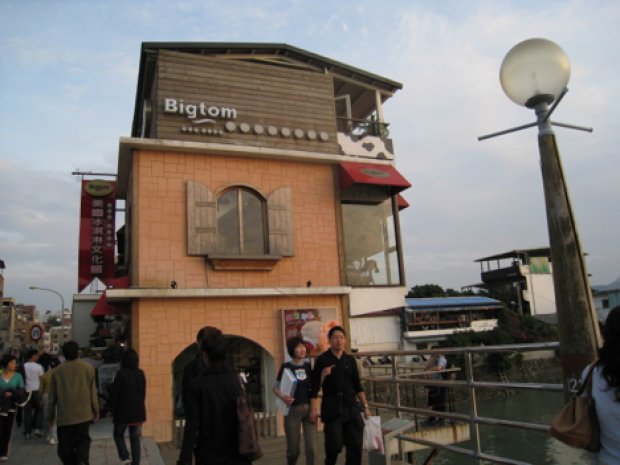 Image credits: http://bit.ly/1nwb8xT
Bigtom may be more of an ice cream shop than a cafe, but its magnificent scenery and special coffee brews are more than enough reasons to check this place out.
Bigtom has outdoor seatings right next to a pond and is a very nice place to indulge in some ice cream.
Address: 89F No.7 Sec.5 Xinyi Road, Taipei, Taiwan 
10. VG Cafe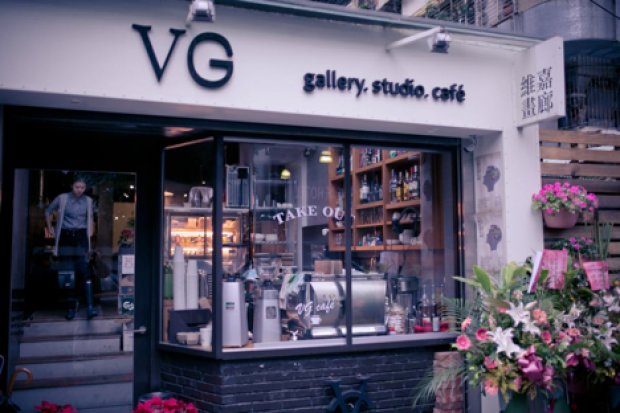 Image credits: http://on.fb.me/VOT0I0
Once you step inside VG Cafe, you'll find yourself in a cafe that doubles as a lounge and art gallery. The most unique thing about VG cafe is the art space at the back. All the art pieces displayed here are for sale and get switched out every few months.
VG Cafe is a great place for a catch-up with old friends. Plus, you'll get the chance to see some cool artwork made by local artists.
Address:No. 4, Lane 279, Section 1, Fuxing South Rd, Daan District, Taipei, Taiwan
Where's your favourite cafe hangout in Taipei? Share it with us!
Psst… We've got the best deals to Taipei sorted out here. Just a peek wouldn't hurt.