Kyoto — one of the most popular tourist-laden cities in Japan oozing with tradition and very good food. People love Kyoto for a variety of reasons; namely her beautiful temples and shrines like the serene Fushimi Inari Shrine and the magnificent Kiyomizu-dera. This city is also the place to spot the country's remaining geisha rushing off for their appointments.
Of course, Japan is a haven for food lovers too with local delicacies boasting great quality and taste. In Kyoto, don't be surprised to see snaking queues outside popular restaurants during peak hours. Some famous restaurants even require bookings months prior in order to reserve a table!
Yet there are many eateries around Kyoto that serve great food but do not demand such arduous queueing from its customers. Here are eight underrated restaurants in Kyoto, for those who just can't stand waiting in line.
1. L'oeuf Omurice
Omurice is a must-have dish in Japan. This western-inspired meal consists of fried rice wrapped in a large omelette, topped with ketchup. Although it is a simple dish, the Japanese have a secret ability to make it so delicious… you can't quite recreate the taste back home.
There is a lot of rave going on about Kichi-Kichi Omurice, a famous omurice restaurant that requires reservations to be made months beforehand. But why not give L'oeuf Omurice a try instead? This restaurant sells exquisite omurice as well topped with a variety of options, from seafood omurice to mentaiko omurice. Not only is the portion huge, omurice here is also very affordable. L'oeuf Omurice is also always buzzing with locals — a clear sign that the omurice here is authentic and delectable!
Address: 17 Pontocho, Nakagyo-ku, Kyoto
2. Shabuzen
Located at the basement of the streets of Gion, Shabuzen can be easily missed by the crowd. Yet this restaurant is certainly a must-try, for its amazing shabu-shabu (beef in hot pot) and sukiyaki (simmered beef)! Diners can choose the type of meat they want which range from American beef to wagyu. The beef served here is extremely tender and tasty, it leaves you wanting more!
Shabuzen also provides a quiet and clean atmosphere with excellent service, allowing you to fully enjoy and appreciate the dining experience. No doubt, you'll walk out of this restaurant with a full belly and a wide smile on your face.
Address: Fuji Bldg. B1F, 574 Gionmachiminamigawa, Kyoto Higashiyama-ku, Kyoto
3. Kyohei Ramen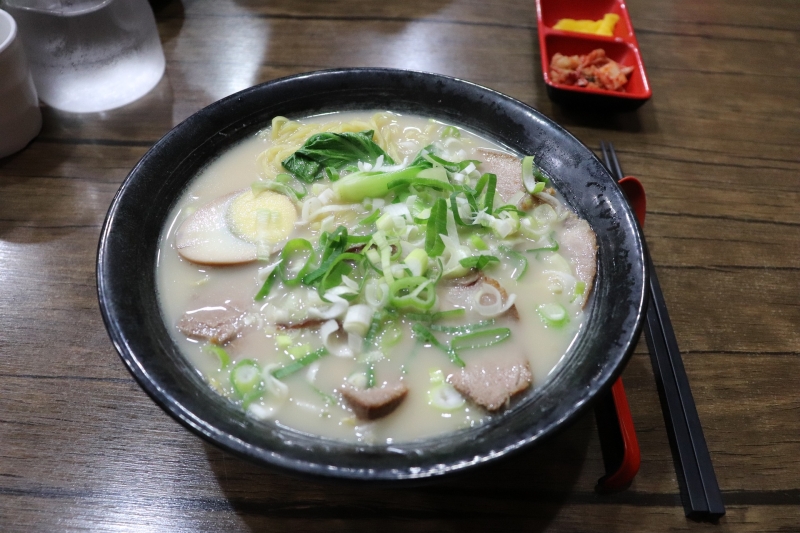 Kyohei Ramen is definitely a hidden gem in Kyoto and many wonder why this restaurant is still so underrated, given its excellent ramen. Located just north of City Hall, Kyohei Ramen is in a central location of Kyoto and serves shoyu, miso and Hakata pork-broth ramen, each delicious in its own way.
Not only are the broths thick and rich, the noodles also complement the broth with its springy texture. This may be a humble and small restaurant but do not be deceived by how it looks. You will be awestruck by just how good their bowl of ramen is!

Address: 99 Enokicho Nakagyo-Ku, Kyoto 604-0931, Kyoto Prefecture
4. Creperie Garcon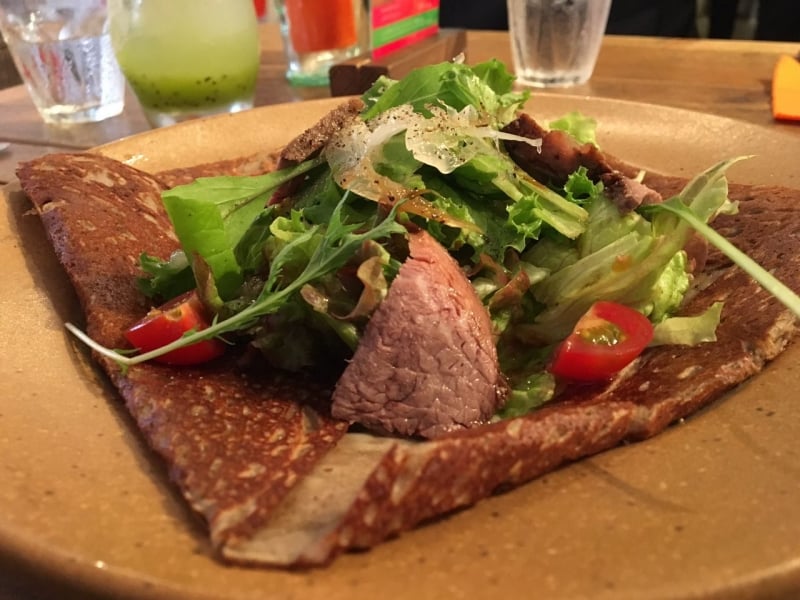 Maybe you've been having Japanese food for days and you would really like a change. Well, Creperie Garcon is the best place you should visit. This French restaurant serves exceptionally good crepes that even matches up to the crepes you can find in France!
This little restaurant is known to be cosy and accommodates around ten people each time. From sweet to savoury, customers can choose from a range of crepes available on the menu. You will be greeted with fresh ingredients and a perfectly cooked crepe — crispy on the sides but soft in the middle! Their bestsellers include the salted caramel crepe (sweet) and the Prosciutto ham, egg and cheese galette, which comes with a salad and homemade ratatouille (savoury).
Address: Japan, 605-0823 Kyoto Prefecture, Kyoto, Higashiyama Ward, Shimo Bentencho, 53-3
5. Butaya Ton Inchi

A must-try food in Japan is their amazing Tonkatsu (breaded deep-fried Pork Cutlet), and we know just the place to have that world-class experience! Butaya Ton Inchi serves great Tonkatsu, and what's great is that you don't have to wait long before you are seated at the restaurant.

This is the place you can taste life-changing Tonkatsu — the meat is so moist and succulent while the outside is crisp and not too dry. To top that off, the sauce that covers the meat gives the dish an amazing finishing touch, you really wouldn't be able to help but let out a "mmmm!"
Address: 264 Teramachidori Rokkaku Sagaru Shikibucho, Nakagyo-ku, Kyoto 604-8061, Kyoto
6. Kichisen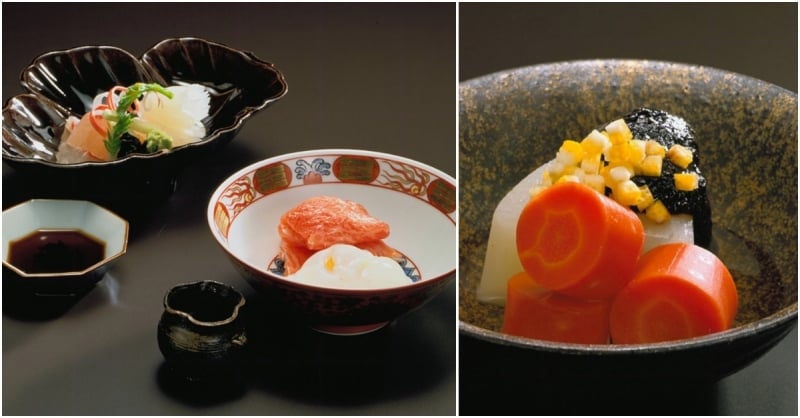 Kyoto is best known for Kaiseki (traditional multi-course meal) and you should definitely experience this city's speciality while you're here! It may be slightly costly but each dish is made with utmost care and precision, hence making it worth that extra yen. Kichisen is a three-star Michelin restaurant that is strangely underrated despite serving exquisite food.
While many Kaiseki restaurants have begun to offer fusion options for tourists, Kichisen sticks to its traditional taste and changes their menu according to the season. For example, their O-wan, a famous clear soup that surprising carries a very rich flavour, is prepared with green citron during summer and ginger in the winter.
Everything here is prepared right down to minute details (including their cutleries and decor!) and you will definitely appreciate the effort and skill put into creating each dish in this fine-dining restaurant.

Address: 5 Shimogamo Morimotocho, Sakyo-Ku, Kyoto 606-0805, Kyoto Prefecture
7. Yudofu Sagano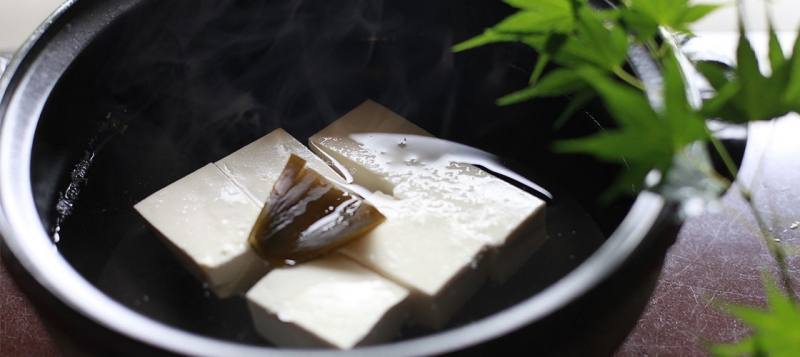 Don't forget to try Kyoto's amazing tofu dishes while you're here as well. Nestled in an area filled with zen temples, Yudofu Sagano is a bright and peaceful restaurant which serves tofu simmered in steaming hot broth. The tofu here is remarkable, with its soft texture coupled with a rich taste. Enjoy their yudofu as you soak in the atmospheric ambience, you hardly get a quiet restaurant that serves impressive food!

Address: 45 Sagatenryuji Susukinobabacho, Ukyo-ku, Kyoto 616-8385, Kyoto Prefecture
8. Kyo Hayashiya
This one's for all matcha lovers out there! Kyo Hayashiya will give you a true taste of authentic Japanese desserts. With a long-standing history of over 260 years, Kyo Hayashiya specialises and offers a variety of quality teas to choose from. Many patronise this place to savour their fragrant and flavorful teas.
Yet what is most loved about this place is the myriad of desserts available on the menu, from classic Japanese desserts to fusion delicacies. Matcha parfait, Matcha warabi mochi, mango gelee are just some of the many popular dishes served in Kyo Hayashiya. Especially on a hot and sweltering day, you will fall in love with their cooling sweet treats made from high-quality ingredients.
Address: 6F Takase Bldg., 105 Nakajima-cho, Kawara-machi Higashi-iru, Sanjo-dori, Nakagyo, Kyoto-shi, Kyoto
Are you drooling already? Well, now you know just where to go to beat the lunch and dinner time crowds in Kyoto, while still enjoying amazing food!