Contributed by The More I Travel
Travelling to Santorini can be very expensive, especially in the summer. In order to enjoy bulk savings, book your vacation to Santorini early and go during the off-peak season for cheaper flight tickets and accommodation!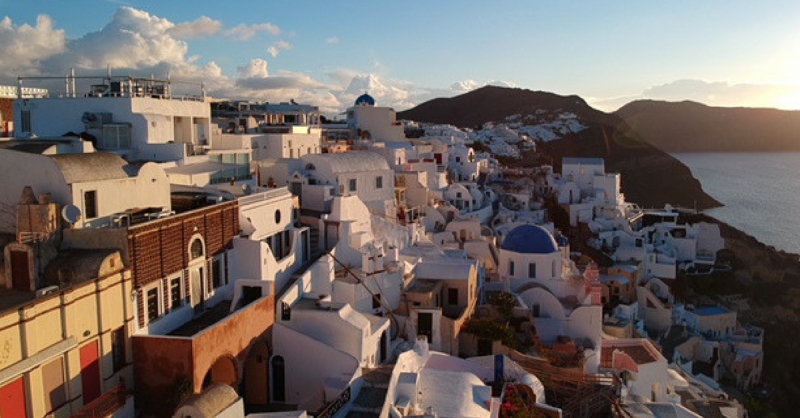 Travel Period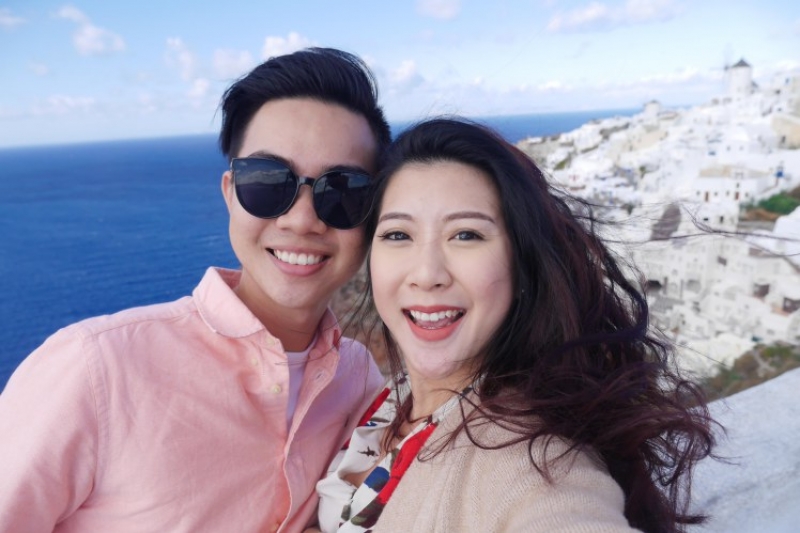 Oia is on the northwestern tip of Santorini. Summer months run from June till September, shoulder seasons (May and October) are good for avoiding the crowds. We (my fiancée and I) visited Oia during November and liked it very much although some activities that I wanted to try out could only be done during summer. A minimum of 3 days is needed to cover Fira, Imerovigli and Oia comfortably. We recommend about spending 4-5 days here if you are not hopping to another Greek island so that there will be time to soak in the sun and to enjoy the vacation life.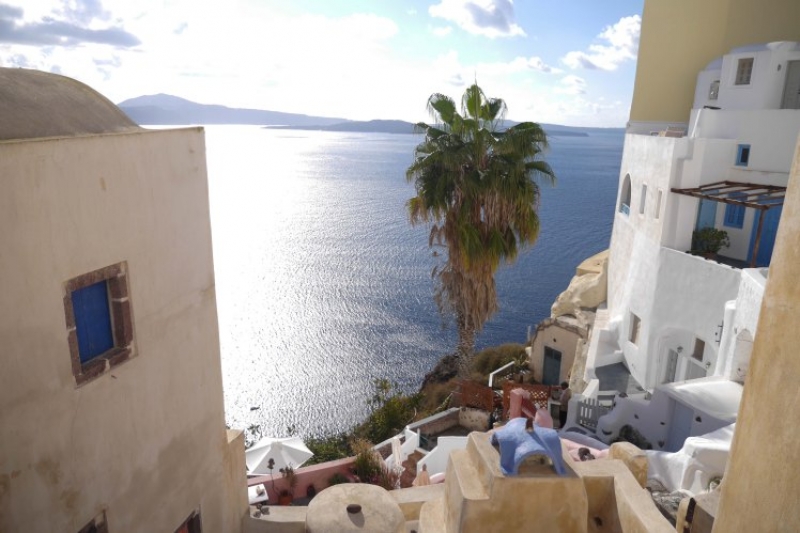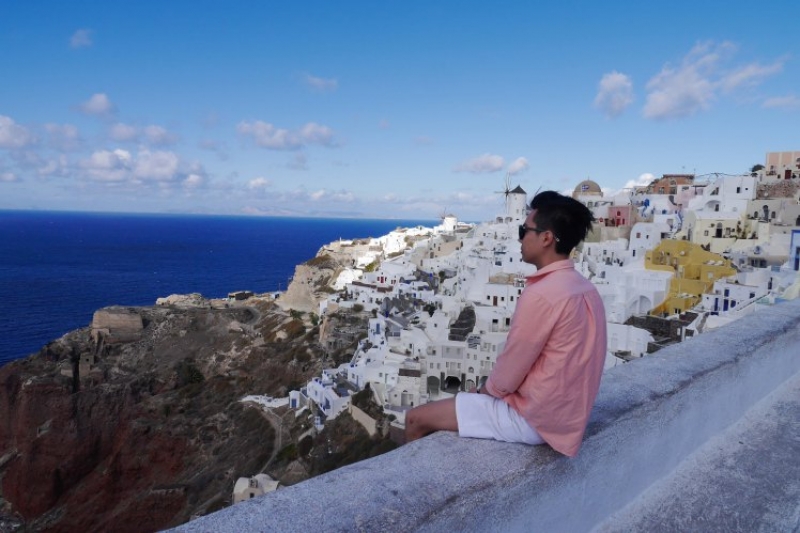 Accommodation
The two major hotspots in Santorini are Fira and Oia. Fira is cheaper and more options are available when it comes to accommodation and entertainment. In winter, most establishments are closed or close early. Most people get to Oia for the million-dollar views but we think that you should also check out Imerovigli for the superb sunset views. Accommodations perched on top of the cliffs are much more expensive than those located inland because of the magnificent views right outside their doorsteps.
We stayed in 3 different accommodations in Santorini. Do consider booking a room at Loizos Stylish Residences if you are looking for a wallet-friendly yet family oriented experience in Fira. Otherwise, Keti Hotel offers cliff side views with greek breakfast included. You can also try out the luxury cave house experience at Oia Collection, the location and views there are top-notch!
If you want to get a feel of how much we spent on accommodation in Greece, you might want to refer to the following. Do take note that these are off-peak season prices. Prices are based on 2 pax.
2 nights in Airbnb Athens: EUR85
2 nights in Loizos Stylish Residences: EUR82
1 night in Keti Hotel: EUR87
2 nights in Oia Collection: EUR270
Total cost: EUR524 (~S$849)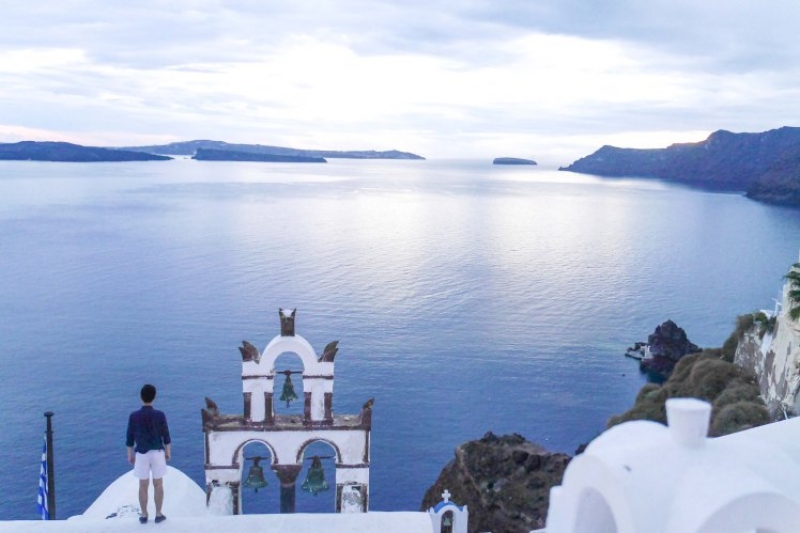 Traveling to Santorini and moving around the island
There are two main modes of transport to get to Santorini, by sea or by land. If you are departing from Athens, you can consider taking the ferries. There are a few ferry companies and the dominant one is Blue Star Ferries. During summer, there are plenty of options to fly from many European countries to Santorini on top of Athens. However, do take note that flights usually only depart from Athens when it is off-season. Consider Aegean air over Ryanair, it is better when it comes to comfort and baggage allowance. Ryanair is known for frequent cancellations and delays.
If you are flying from Singapore, Scoot is a good option because it flies directly to Athens and you can catch a connecting flight to Santorini at the same airport.
Check out our flight ticket prices here. Prices are based on one pax.
Scoot SIN – ATH (return) – S$426
Aegean Air ATH – JTR – S$134
There are various transportation options in Santorini. Check with your hotel if they provide shuttle or private hire services to and fro the airport. Taxi between Fira and Oia costs about EUR20-25 (~S$32-S$40). Buses are cheap and run more frequently in summer but there are heaps of people in line for it. Renting a car is another feasible option to see the whole of Santorini for a group of travellers.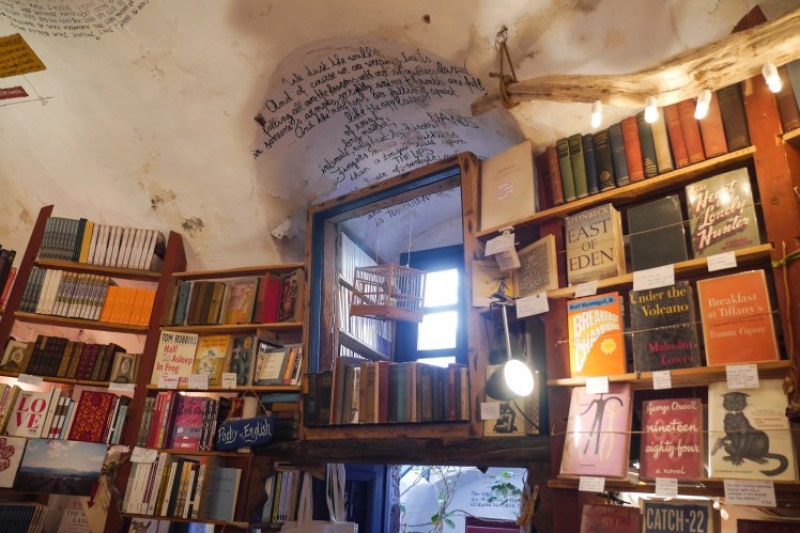 Food
There are many restaurants and take-out places in Santorini. Price-wise, it is cheaper to eat out in Athens. Ask Google and you will get food reviews from TripAdvisor and other blogs. You can find gyros at about EUR3 (~S$4.80) if you are going budget. If you are a fan of wine, visit Santos Wine for a relaxing wine-tasting session. The views are gorgeous from the winery.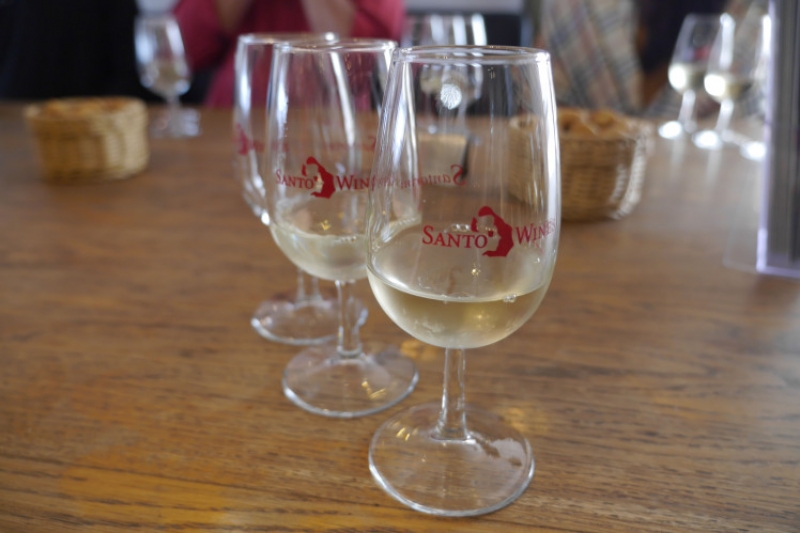 Photography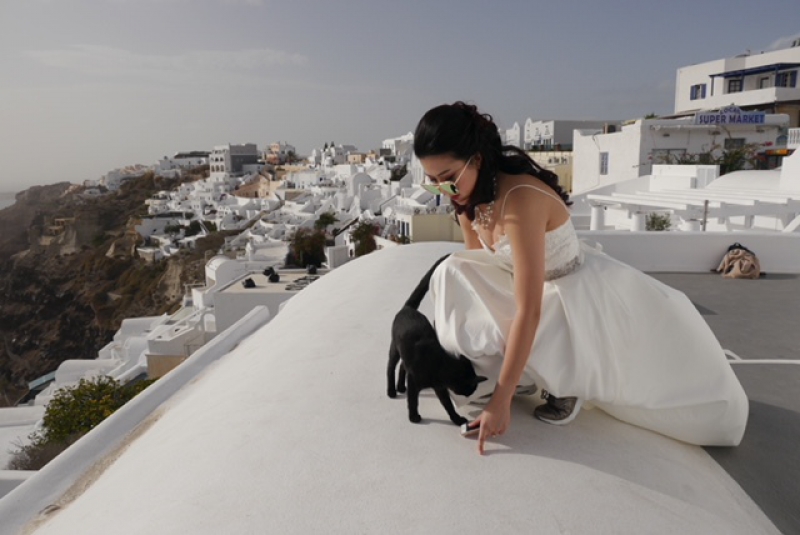 Santorini is a photographer's paradise. Oia is a very scenic village, especially good for portraits and sunsets. Our wedding photographer brought us to 'secret' photographer hot spots in Oia and Imerovigli. Drones are not allowed in Santorini so be sure to seek regulatory approval before launching your flight. You can check out my drone footage in the last part of this post.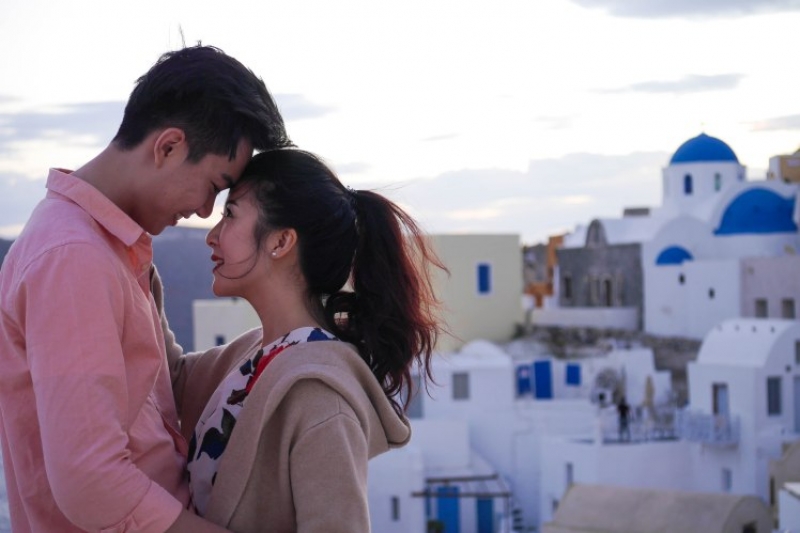 Hope you guys enjoyed reading this post!