Out with the old and in with the new! Though NATAS Travel Fair may have concluded last weekend, it's now time for Travel Revolution Fair to take the stage with its February edition. We hope you haven't recovered from your travel fair fever because this time round, TRF has brought a special surprise—The Wanderlust Market!
Travel Revolution Fair makes its return to Marina Bay Sands. This year, it's held in Halls A & B and will last throughout the weekend till 26 Feb. We couldn't contain our excitement and decided to pop down on Friday to soak in the atmosphere. From the bustling crowded booths to the alluring wanderlust market, we certainly had a blast!
One for the culture vultures
Walk beyond the huge poster above and you'll enter the emporium of Travel Revolution Fair. They are literally your first steps (geddit?) to ticking off everything on your bucket list—or making it even longer. Expect to be greeted by quirkily decorated booths and groups of people walking around in colourful traditional costumes. From the dainty kimono-clad ladies handing out brochures under an eye-catching sakura blanket at Apple Vacations' booth to the charismatic kebayas and Peranakan treats at Puri Hotel Management, we were whisked away to wherever the booths took us to.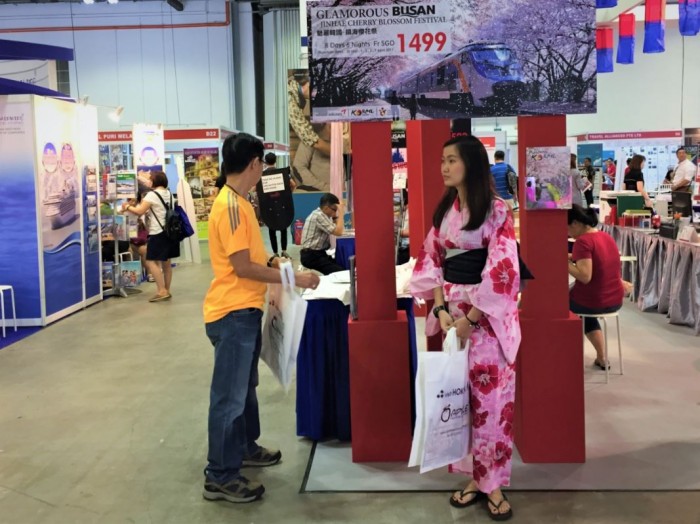 A cherry pink kimono at the Travel Revolution Fair.
Many, many, many booths!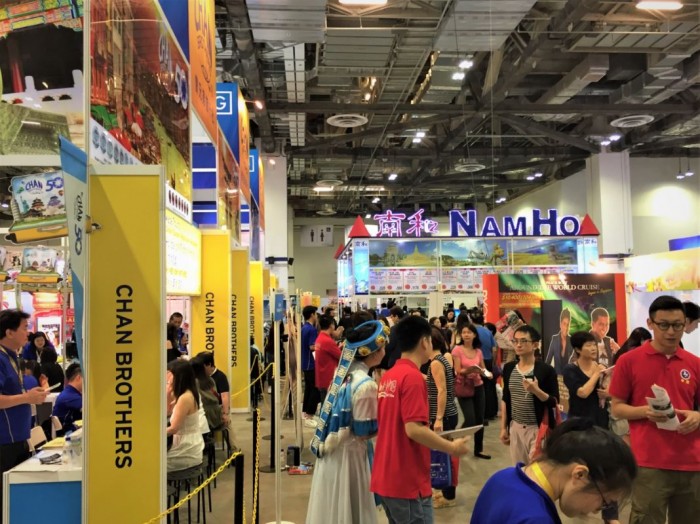 Who doesn't love travel fairs right? You get the best deals and steals that money can bargain for. If you couldn't make it to NATAS or left it craving for more, Travel Revolution Fair won't disappoint. With a bevvy of busy booths, you'll be spoilt for choice. Perennial powerhouses like Apple Holidays and Chan Brothers stand beside national tourism boards from favourites like New Zealand to the more obscure Nepal. They've even got specialised travel plans for the super picky traveller in Contiki—Trips for 18 to 35 Year Olds! Be inspired to travel to wherever your heart wills you to across the world. If you like skipping the queues and want to job straight to the best promotions on offer, TripZilla has you covered for deals in both Asia and Europe.
You can even meet your favourite Mediacorp celebrities if you attend over the weekend. They'll be coming down to share some of their most exciting travel stories. A star-studded affair indeed!
*Cue drum roll* And now, it's time for the grand entrance of the…Wanderlust Market!
A flea market that hails elements from across the globe
We were super excited to hear about it so needless to say, it was our first stop. Boy, were we amazed by all that we saw!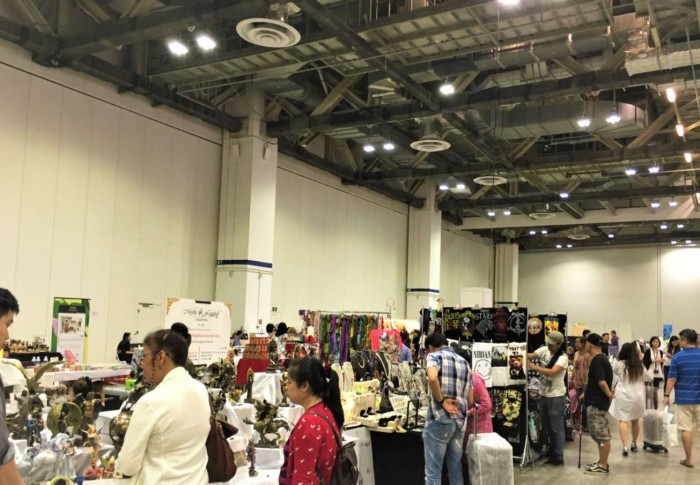 A bustling cosmopolitan market with international vendors selling hand-crafted wares. We've been to some local flea markets and pasar malams before, but nothing compares to this. Tons of shops were open, selling everything from super cute pokemon plush toys and ornamental snow globe to fancy dresses and spunky t-shirts from up and coming designers. These local and foreign peddlers and their authentic goods are a must. It'll definitely keep the kids busy while you browse through all the booths as well.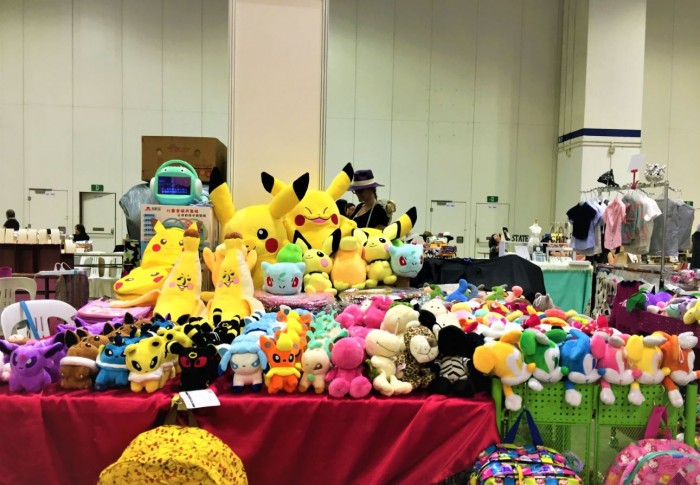 You've gotta catch em' all.

In true fashion of a travel fair, Wanderlust Market is a wonderfully diverse place for everyone to visit and truly a hallmark of what travel is really all about: learning and interacting with other cultures.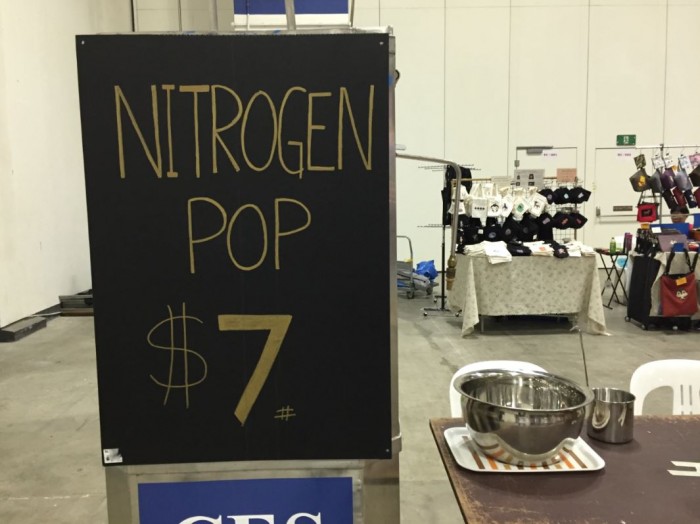 Instead of boring ice cream cones, why not try some nitrogen pops! Can you "gas" what that'll taste like?
Have we piqued your interest yet? Last year's Travel Revolution Fair was an exciting buzz and we were properly entertained then. But they've definitely outdone themselves this year with an even more spectacular bonanza. So join in with all the hype this weekend at Marina Bay Sands!
Don't go without finding out more details about Travel Revolution Fair.