We're in the midst of the travel fair season when great travel deals abound! If you're down with the travel fair fever, it's going to be a busy weekend of scouring through deals after deals to find that perfect one. Before you go, be sure to check out the featured travel fair guide!
To aid in your hunt, we've compiled some of the best deals to worldwide destinations. Enjoy!
Also Read: Travel Fair Season: MORE Asia Deals for that Exciting Getaway
EUROPE
10D Europe Affordable Getaway
Deal highlights:
✓ Free neck pillow if you book through TripZilla
✓ Great for family, couples, friends and first-timers in Europe
✓ Scenic destinations and adventurous experiences
✓ More leisure time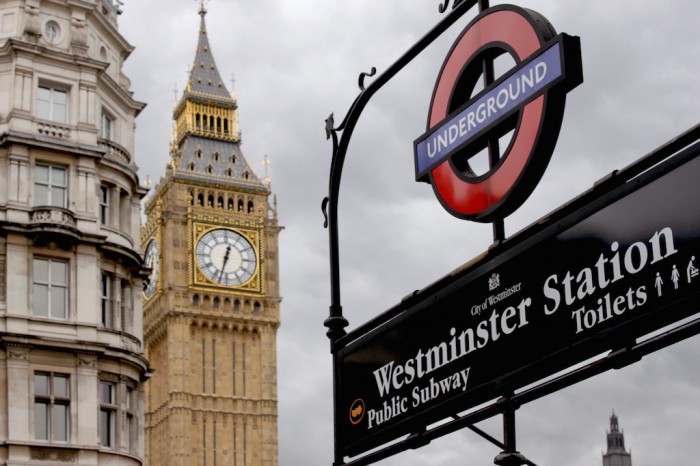 Many travellers are on a tight budget, and that is why CTC Travel decided to make your Europe getaway an affordable one! Their 10D Europe Affordable Getaway package covers three countries – Netherlands, France and England – and it won't burn a hole in your pocket! That said, you won't be roughing it out either. During your trip, stay in 4-star hotels, enjoy rail journeys (yay to NO long-distance coaches), and even have a lobster dinner! Travellers will also have plenty of leisure time – we're talking one day in Amsterdam, two days in Paris and another day in London, perfect for those who enjoy independent travel. An affordable holiday to EUROPE; what are you waiting for?
12D Let's Go Winter Aurora Finland & Norway + Hurtigruten Cruise
Deal highlights:
✓ Upgrade to overnight Snow Hotel in Norway
✓ Northern Lights guarantee
✓ All-you-can-eat Norwegian King Crab dinner
✓ Safari with snowmobile
✓ Glass igloo accommodation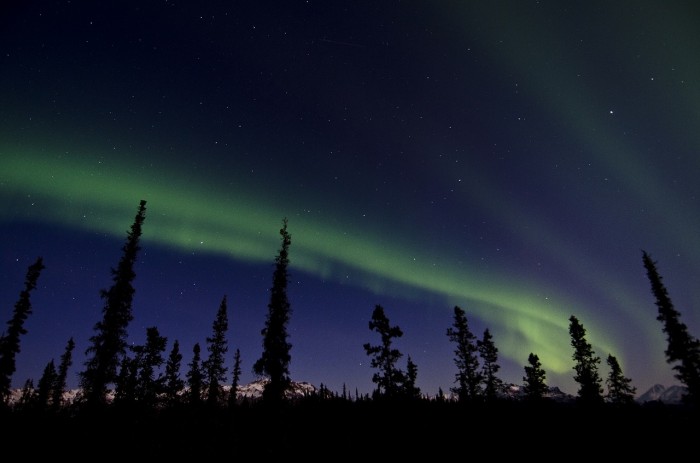 See the best of Finland AND Norway with this 12D winter package offered by Nam Ho Travel. From Helsinki, you'll be whisked off to Santa Claus Village in Rovaniemi, where winter wonderland awaits. As you journey north, the Northern Lights activity gets more intense, and who knows, you might have your first sighting while lounging in a glass igloo! The hunt for Northern Lights gets more serious in Norway – you'll join a snowmobile safari to the Siberian taiga forest in Pasvik valley, which culminates in an all-you-can-eat Norwegian King Crab dinner and a good night's sleep in a unique Snow Hotel. In Norway, you'll ride the iconic Hurtigruten cruise that will take you to Vardo, Honningsvag, Hammerfest, Oksfjord and Skjervoy.
If you haven't seen the Northern lights by the time you get to Tromso, there will be an additional hunting excursion arranged for you, absolutely free! From there, fly back to Helsinki and enjoy the city sights for a whole day before heading home.
11 Days Wonder of Balkans
Offered by: CS Travel (Booth A7)
Package: 11 Days Wonder of Balkans
Departure dates: 3 Oct, 22 Oct, 6 Dec 2016
Price: From S$2,500 (all-in, including airport tax and tipping)
Deal highlights:
✓ Accommodation in 4-star hotels
✓ Visit 2 UNESCO heritage sites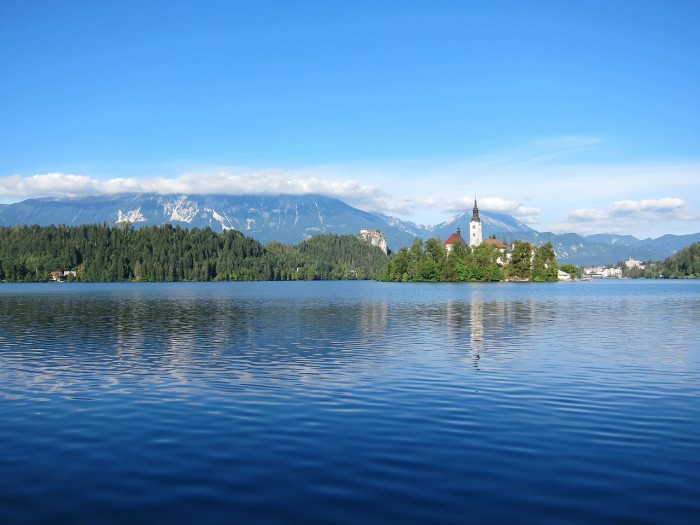 The Balkans is a largely unexplored region in Europe that has much to be uncovered. CS Travel's 11 Days Wonder of Balkans tour will bring you to the best destinations in this region, covering Slovenia, Croatia and Bosnia. In Slovenia, on top of seeing the charming capital of Ljubljana, you will also visit Lake Bled, which looks straight out of a fairytale. Croatia will stun you with historical coastal cities – such as Zadar, Split and Dubrovnik – as well as resplendent national parks. Cross over to Bosnia, an up-and-coming travel destination, and discover its capital Sarajevo and the picturesque historic town of Mostar.
Norway – Northern Lights Cruise
Offered by: Stamford Discovery Cruise Centre
Package: Norway – Northern Lights Cruise
Travel Period: Dec 2016 – Mar 2017
Ship: Hurtigruten
Price: From €852
Deal highlights:
✓ Norway excursion package offer: book one of the seasonal excursion package, and you can receive onboard credit for your sailing
✓ Single without supplement: an ideal holiday for solo travellers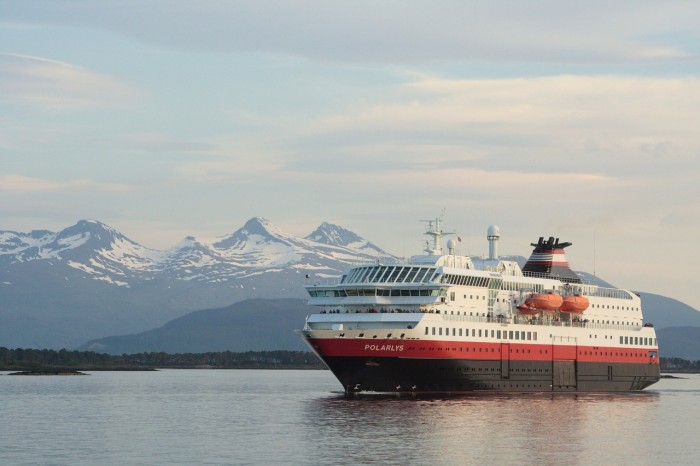 Winter is perhaps the most special time to explore the wild and untamed Norwegian scenery. The landscape is covered in white snow, perfect for action-filled winter excursions like dog sledging, whale watching or snowmobiling. The stunning backdrop of snow-clad mountains reflect the polar twilight and you will experience the mesmerising Northern Lights.
The Hurtigruten sets sail from Bergen harbour in the evening, heading for the Arctic. As it sails along the coast, a wealth of experiences awaits – visit the Jugend town of Ålesund and have a summer detour into one of the world's most beautiful fjords, Geirangerfjord. Continue north to the medieval town of Trondheim, where the Nidaros Cathedral is a highlight. Experience the excitement as you cross the Polar Circle and visit Tromsø, before continuing even further north to Kirkenes. This city is right on the Russian border.
Experience the wide variety of special themed Norwegian Coastal voyages with different cultural experiences. Norwegian Coastal Expeditions combine the best elements of the Norwegian coast; explorer programs such as Vintage Era Voyages brings onboard traditions of the 1960s; and Cultural Sailings gives an opportunity to discover art, music and history of the famous Norwegian composer Edvard Grieg.
OCEANIA
11D9N New Zealand Highlights + Farmstay
Offered by: Dynasty Travel  (Booth A3)
Package: 11D9N New Zealand Highlights + Farmstay
Confirmed departure dates: Sep 2 & 9; Oct 14 & 28; Nov 11, 18 & 25; Dec 5, 7, 9, 11, 12, 14 & 17
Tentative departure dates: Sep 16 & 23; Nov 4, 13, 23 & 27; Dec 2, 18, 19, 21, 23, 24; Jan 22, 26 & 29; Feb 8 & 22; Mar 8, 22, 29
Price: From S$3,838
Deal highlights:
✓ Save up to S$620 per couple
✓ Experience a cultural Te Po performance
✓ Hobbiton movie set guided tour
✓ Agrodome sheep show + organic farm tour
✓ Visit Te Puia – New Zealand Maori Arts & Craft Institute
✓  Skyline gondola ride up Mt. Ngongotaha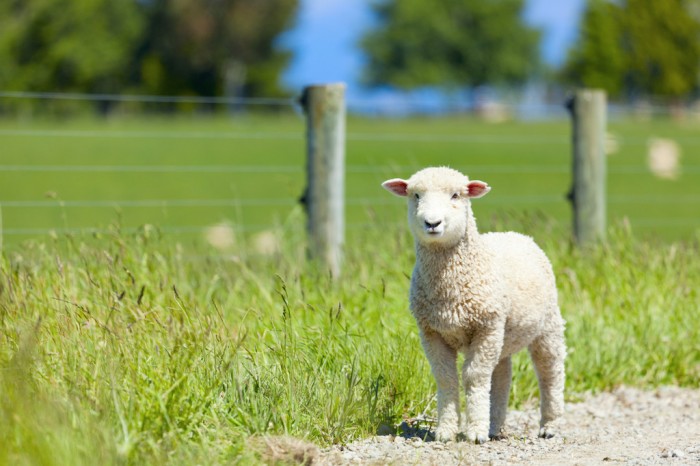 See the highlights of New Zealand and experience a farmstay with this tour offered by Dynasty Travel. Your Kiwi journey begins in the city of Christchurch, followed by Lake Tekapo which boasts the clearest skies in the Southern Hemisphere – great for stargazing! Head to Queenstown through the mountainous Mt Cook region, making stops along the way at a salmon farm and fruit orchard. You'll have a day at leisure in Queenstown, where you can explore the city or go on an excursion to Milford Sound.
7D6N Scenic New Zealand Trail
 

Booking period: 9–27 Aug 2016

Travel period: 25 Aug 2016 – 31 Mar 2017

Price: From S$1,688
Deal highlights:
✓ S$100 off per pax for bookings from 9–27 Aug
✓ Complimentary entry to Te Papa Museum in Wellington if you have more than 3 paying adults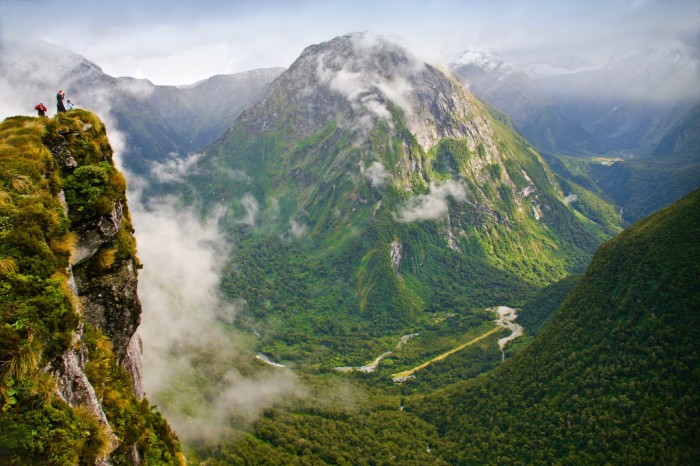 For a scenic road trip, nothing beats New Zealand! With Giamso Tour's 7D6N Scenic New Zealand Trail package, you'll start your journey in Wellington to enjoy the city sights. Following that, take the Interislander ferry to cross over from the North Island to the South Island. This is where your road trip adventure will begin! Pick up your car in Picton, and cruise along the road to Kaikoura, Hanmer Springs and Christchurch. On top of car rental, accommodation and ferry tickets, this package also covers admission to a Marlborough tour, a whale-watching tour, a thermal pool and punting on the Avon River.
8D Denarau & Treasure Island Resort 
Offered by: Chan Brothers Travel (Booth A1)
Package: 8D Denarau & Treasure Island Resort
Book by: 31 Oct 2016
Travel period: 1 Jun – 23 Dec 2016
Departure: Every Wed & Sat
Price: From S$3,068
Deal highlights:
✓ Up to S$800 off per couple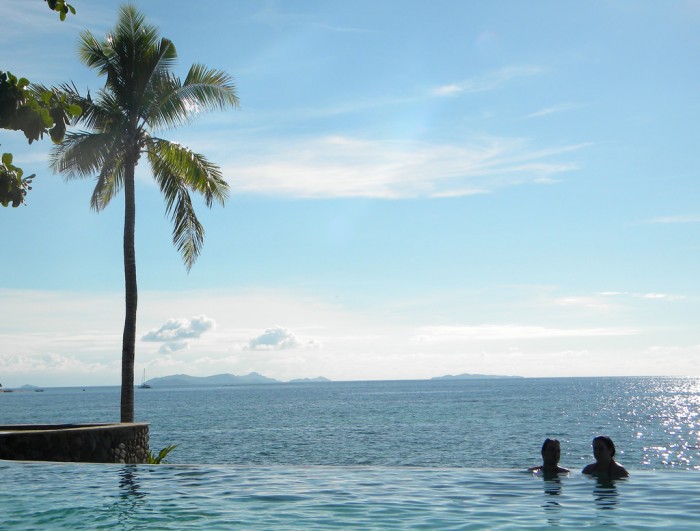 Image credit: LynneS
Your next holiday destination should be none other than Fiji, the quintessential beach getaway with crystal-clear waters, underwater marvels, gorgeous nature and tropical weather. Fly to this stunning location in the South Pacific and get ready for a luxurious vacation!
The 8D Denarau & Treasure Island Resort package covers economy airfare on Fiji Airways, airport transfer, 3N accommodation in the Westin Denarau Island, return boat transfer to Treasure Island, 3N accommodation in Treasure Island Resort, and more! There'll be a full-day tour along the Sigatoka River, and on Treasure island, children of ages 4–12 will enjoy supervised daily activities like watersports and volleyball.
7D Melbourne Philip Island + 2N Bali
Deal highlights:
✓
 Up to S$100 off per couple
✓
 Cherry farm entry and cherry-picking
✓
 Philip Island Penguin Parade + wildlife experience
✓
 Great Ocean Road Scenic tour
✓ Exclusive meal: colonial tramcar lunch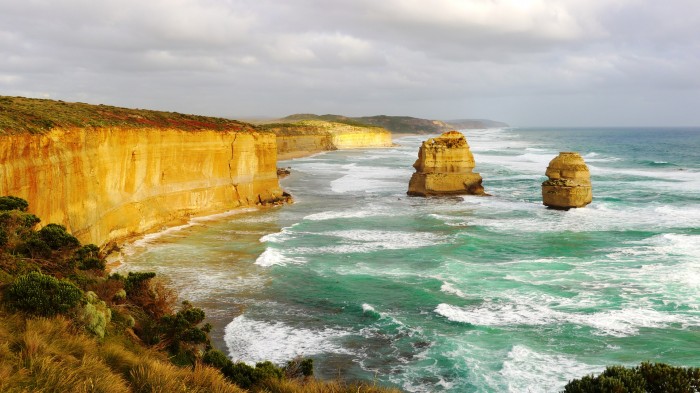 Enjoy the city sights in Melbourne, adorable wildlife in Philip Island and a quick laid-back getaway in Bali with Focal Travel's 7D Melbourne Philip Island + 2N Bali package, perfect for couples and families. This trip's highlights include witnessing the Philip Island Penguin Parade, cherry-picking at Mt Dandenong, cruising along the Great Ocean Road and staying in a 4* relaxing resort in Bali. Also, look forward to an exclusive Colonial Tramcar Lunch in Melbourne! On top of that, you will have two free days in Melbourne and one free day in Bali to do explore at your own pace!
BridgeClimb Sydney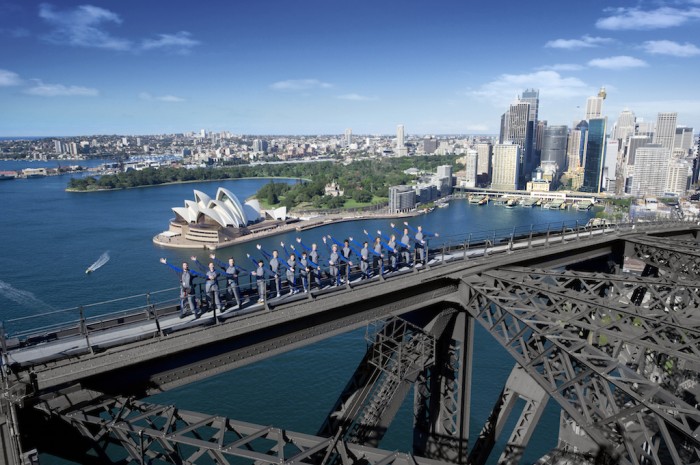 If you're heading to Sydney, be sure to have the Climb of Your Life with BridgeClimb Sydney! Scale the Sydney Harbour Bridge at your favourite time of the day – be it day, night, dawn, or twilight. The views from the summit might just be the highlight of your Sydney vacation! If you have height concerns, consider the BridgeClimb Sampler which will bring you to a vantage point halfway to the top. Whatever it is, you need to book a climb because this is a bucket-list activity!
Also Read: Travel Fair Season: Best Europe, Oceania and Cruise Deals
CARD PROMOTIONS
DBS
Offered by: DBS
Deal: Luggage spend tier
Price: Minimum spend of S$2,200
Validity of promo: 19–21 Aug 2016 (at Travel Revolution Fair)

Swipe your DBS card at Travel Revolution 2016 and earn yourself some goodies! Redeem your luggage if you spend at these participating travel agents using your DBS card:
SA Tour
CTC Travel
Apple Vacations
Apple Holidays
Chan's World Holiday
Cruise1st
Dynasty Travel
Euro Asia Holiday
Focal Travel
MISA Travel
NamHo Travel
Newshan Travel
This is the spending tier and corresponding luggage sizes:
Spend S$2,200: Redeem 21″ luggage
Spend S$3,200: Redeem 25″ luggage
Spend S$5,200: Redeem 29″ luggage
On top of that, there are some extra discounts if you make payment with these travel agents using your DBS card:
In the unlikely case that you haven't landed your ideal promo, check out more travel fair guide and deals!