Haven't explored Asia to the fullest? It's time to begin! Asia is full of places to discover, and it's never too late to start. We've narrowed down some of the best deals for Asia that will be offered during this weekend's travel fair! Don't forget to also read our travel fair guide.
Go forth, all you intrepid explorers – the rest of Asia is waiting!
JAPAN
3D2N Japan Super Savers Package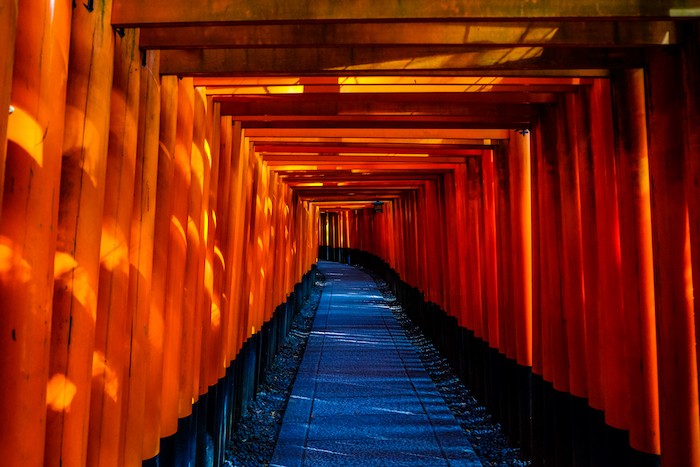 Deal highlights:
✓ Inclusive of Return Airfare + 2N Hotel Stay
✓ Choice of travel to Tokyo, Osaka, Sapporo, Okinawa or Fukuoka
Calling all foodies! Japan is an absolute heaven for food lovers! It is stuffed to the brim with gastronomic treats – from gooey cheese tarts and adorable animal donuts to authentic Kobe beef (yes, you can have Kobe beef in Kobe). Our tip for you is to visit Japan on an empty stomach. A very empty stomach! This 3D2N Japan Super Savers package allows you to hunt down all the food you desire, while having enough time to sightsee. With a choice of travelling to either Tokyo, Osaka, Sapporo, Okinawa or Fukuoka, you're bound to have a Japanese adventure you'll never forget. Itadakimasu!
For more information, contact H.I.S. Travel at (65)6222 1230.
4D3N Tokyo Disney Resort® TRF Special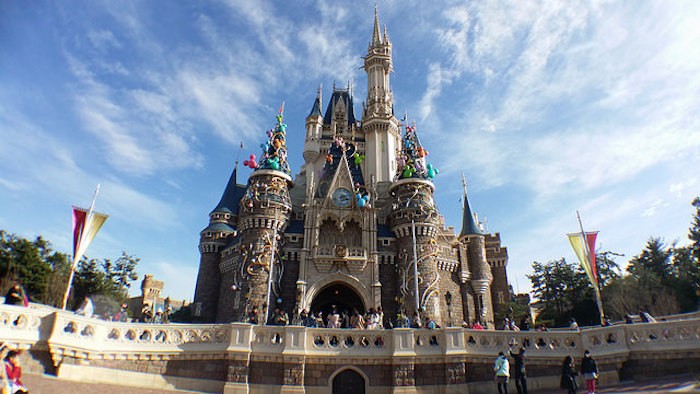 Image credit: gelli.rosario
Deal highlights:
✓ Inclusive of return airfare + 3N hotel stay
✓ Free return shuttle bus to Disneyland from hotel
✓ Options to add on: Sanrio Puroland, Ghibli Museum
✓ Option to purchase: WIFI SIM Card, Tokyo Airport Limousine Bus
Disneyland is the one place on Earth where children are exposed to a world of imagination and possibility, and adults revel in the nostalgia of yesteryear. No matter where they're from, or how old they are – Disneyland occupies a special place in thousands of hearts around the world.
Experience the magic for yourself with this 4D3N Tokyo Disney Resort® TRF Special, which includes 4D3N in Tokyo + a 1D Disney pass. Multi-day passports are also available upon request, should you be unable to get enough! As the Walt Disney Company very aptly put it, "Here you leave today and enter the world of yesterday, tomorrow, and fantasy." – Disneyland, truly, is the place that all dreams are made of.
For more information, contact JTB at (65)6595 0600.
KOREA
8D Romantic Korea + Jeju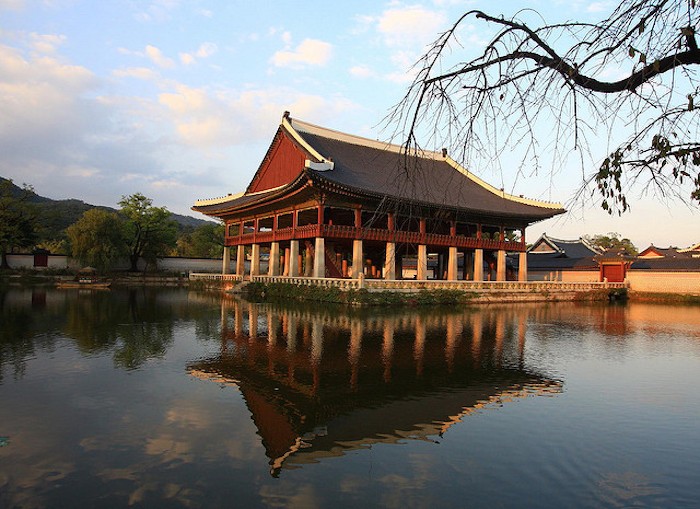 Deal highlights:
✓ Enjoy up to S$500 off per person
✓ Inclusive of return airfare + 7N hotel stay
✓ Visit Descendants of the Sun's filming sites
✓ 1N stay in Ski Resort including ski activities
✓ Farm experience at Pyeongchang Wind Village
✓ Visit the popular Hello Kitty Island at Jeju Island
Come on, who doesn't love Descendants of the Sun? Imagine yourself in Song Joong-ki's arms as you visit the very sites where he was filmed in the ever-so-popular Korean drama. Besides the usual sightseeing, this 8D Romantic Korea + Jeju package lets you don battle dress, go horse-riding, pick tangerines at a tangerine farm, feed sheep, try your hand at cheese-making, and much more! In addition, spend a night at a Ski Resort where you can take to the slopes or indulge in a rejuvenating hot spring experience. Book and enjoy up to S$500 per person – that's S$1000 worth of savings per 2 pax!
For more information, contact Nam Ho Travel at (65)6221 8433.
Dynasty Travel
7D5N/7D6N Korea Skiing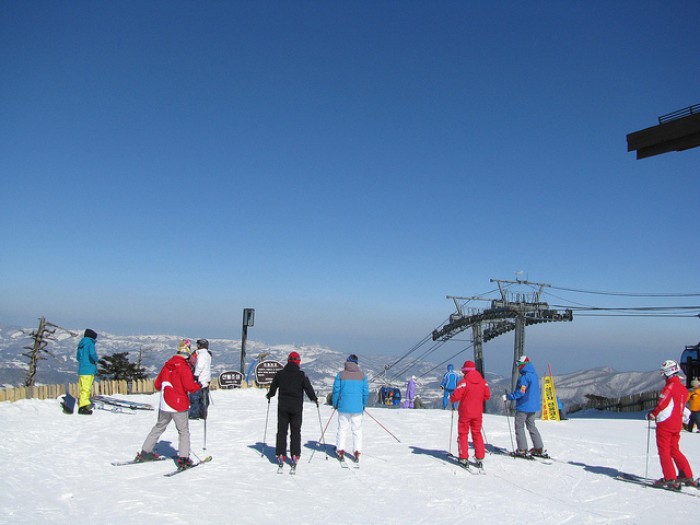 Deal highlights:
✓ Save up to S$260 per couple
✓ Free ginseng tea / ginseng sweet / seaweed / face & body care set
✓ Inclusive of return airfare + accommodation + 3N stay at ski resort
✓ Daily hotel breakfast
✓ Basic ski lesson by certified coaches
✓ 1 free day in Seoul
It's never too early to start dreaming about your next wintry escapade! And where better to go skiing than in Korea? Strap on your skis and your goggles with this 7D5N/7D6N Korea Skiing package that lets you stay for 3N at a gorgeous ski resort. If you haven't skied before – don't fret! Join a basic ski lesson and learn the ropes from certified coaches; you'll be a pro in no time. This basic ski lesson, as well as all necessary ski equipment and outerwear, are included in the package – no extra costs necessary.
After all that high-charged action, unwind for a day in Seoul. Wander around the timeless Bukchon Hanok Village, and come face to face with various Korean stars immortalised in wax at the Grevin Wax Seoul Museum. Plus, you even get to save up to S$260 off per couple – sweet!
For more information, contact Dynasty Travel at (65)6338 4455.
TAIWAN
7D Relax Taiwan + Farm Experience
Offered by: EU Asia Holidays (Booth A5)
Package: 7D Relax Taiwan + Farm Experience
Confirmed departure dates: 02, 16 & 30 Oct 2016; 13, 20 & 27 Nov 2016; 04, 11 & 18 Dec 2017; Jan–Mar 2017
Special Departure dates (EVA Air Hello Kitty Flight): 03, 10, 17 & 24 Dec 2016
Price: From S$988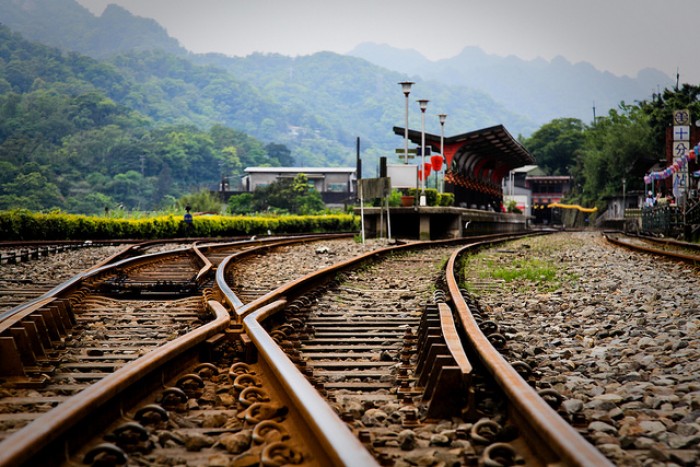 Image credit: Steph Leung
Deal highlights:
✓ Buy 1 get 1 free
✓ Inclusive of return airfare + 6N accommodation
✓ Enjoy a free day in Taipei with a complimentary tourist MRT card
✓ Stay a night at Yilan Hot Spring Hotel & Cingjing Minsu
✓ Enjoy the beauty of Sun Moon Lake by boat
✓ Release a sky lantern at Jiufen
Traverse around Taiwan with this 7D Relax Taiwan + Farm Experience tour! There's just so many things to do, from exploring Taipei's famous Shilin Night Market, marvelling at the natural wonders in Hualien's Taroko National Park and getting lost in the winding streets of Jiufen. Romantics will delight in releasing a glowing sky lantern at Jiufen, or taking a leisurely boat ride at Sun Moon Lake. Get up close and personal with fluffy sheep at Cingjing Farm – did we also mention that these sheep are free-roaming? Some may even pose for a selfie… if they're in the mood! Make sure to grab the buy-1-get-1-free promotion while it lasts.
For more information, contact EU Asia Holidays at (65)6307 7878.
CHINA
7D New Jiangnan + Giant Nets Fishing by SQ (CS Exclusive Itinerary)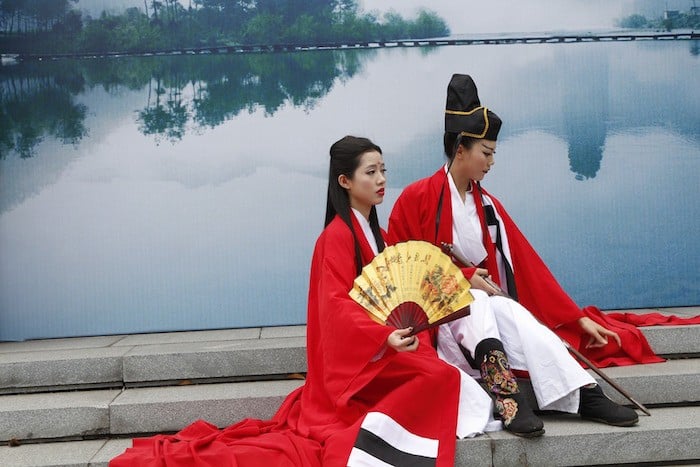 Deal highlights:
✓ Inclusive of Return Airfare + 5* accommodations throughout journey
✓ No "forced" shopping tours
✓ See Asia's largest Buddha statue (Xinchang Thousand Year Great Buddha)
✓ Try giant net fishing at Qiandao Lake
✓ Visit Chongyanggong – the filming location of Return of the Condor Heroes
One thing that most people don't quite like about group tours would be the enforced stops and "forced" shopping. However, throw all those concerns and inhibitions asunder – this 7D New Jiangnan + Giant Nets Fishing tour guarantees none of such stops! Feast your eyes on the beauty of Jiangnan and its surroundings; China is world-renowned for its stunning natural beauty, with picturesque views greeting you every direction you turn. Go for a boat ride on Wozhou lake, feel dwarfed by Asia's largest Buddha statue that stands 15m in height, and try your hand at giant net fishing at Qiandao Lake.
Fans of the ever-so-popular drama, Return of the Condor Heroes, are also able to relive their fanboy/girl moments with a visit to Chongyanggong, the drama's filming location. Relax in 5* accommodations at the end of each day – you'll feel refreshed, recharged, and more than ready to take on the next day's activities.
For more information, contact CS Travel at (65)6534 1188.
FIJI
8D6N Fiji Family Fun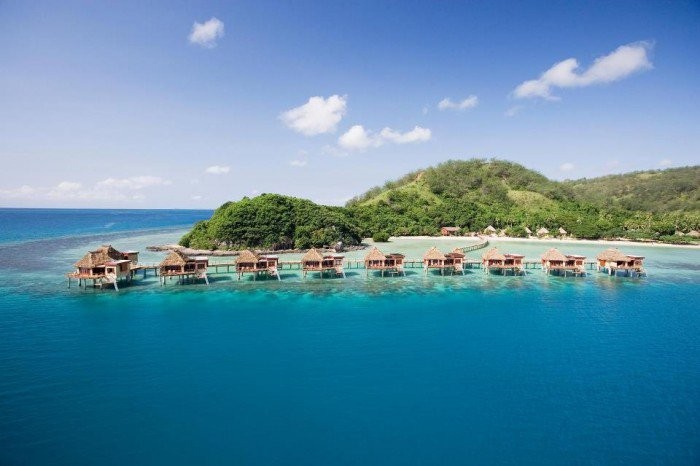 Image credit: LikuLiku Lagoon Resort Facebook
Deal highlights:
✓ Up to S$800 off per family
✓ Inclusive of return airfare + land/sea transfers + 6N accommodation
✓ 1 x introductory scuba dive in pool (min. 11 years)
✓ 2 x full day tours
Haven't you heard? Fiji is the new Maldives! Besides being home to pristine white sand beaches, crystal-clear turquoise waters and fish varieties of every kind/colour, Fiji is also home to some of the world's most hospitable people. Don't be surprised if you hear cheerful cries of "Bula!" everywhere you venture on the island – the heartwarming traditional Fijian greeting is one that is offered to tourists by the old and young alike.
This 8D6N Fiji Family Fun package has everything you need (and more!) for a fun-filled family getaway – it includes return airfare on Fiji Airways, accommodation, 2 full day tours: Sigatoka River Safari Combo and Suva "City of Surprises", boat transfers, as well as free access to various activities and massages. You'll have the opportunity to stay in a bure (a traditional Fiji wood and straw hut), or even partake in a Fijian cooking class and learn to weave your very own coconut leaf basket. To make this deal even sweeter, you can enjoy up to S800 off per family – what else are you waiting for?
For more information, contact Chan Brothers at (65)6438 8880.
OKINAWA

Everyone ventures to Tokyo or Osaka in Japan, but what about Okinawa? Okinawa is one of Japan's hidden gems that is only just being discovered by the world in recent years. Located in the South, Okinawa enjoys a subtropical climate all year round. Japanese locals venture here to escape the otherwise harsh winter, and tourists flock to the island during sakura season in anticipation of the earliest blooms in all of Japan.
The best way to explore the island is by car; indeed, many recommend doing a roadtrip along the length of the island, with an additional few days to explore the surrounding islands. Seafood is incomparably fresh here, and snorkelling/diving remain as two of the main tourist draws. If you're looking for some respite from the hustle and bustle of city life, then Okinawa is definitely the place for you! Check out packages to Okinawa here.
OTHER DEALS
We know exactly how that stirring of wanderlust feels, and thus we've decided to throw in a couple of extra deals for you that aren't exclusive to this weekend's fair. After all, great deals are meant to be shared!
[Early Bird Deal] 7D6N Delightful Taiwan Via Hello Kitty Jet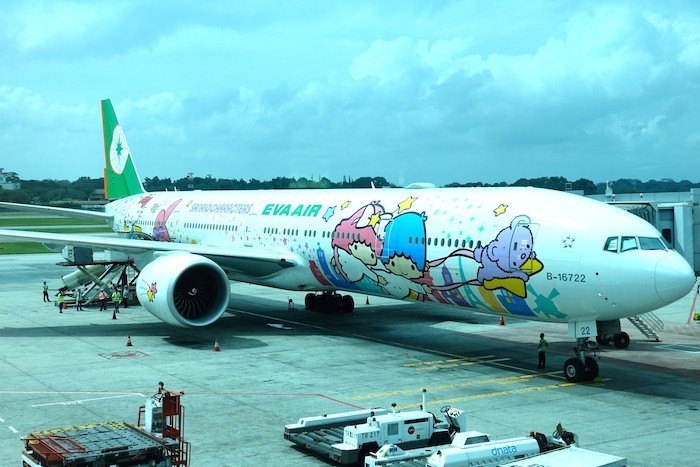 Deal highlights:
✓ Early bird discount – Enjoy S$400 off per couple for the first 10 pax
✓ Fly via EVA Air's Hello Kitty Jet
✓ Inclusive of 6N accommodation + airport transfers
Take to the skies in the cutest flight you'll ever take onboard EVA Air's Hello Kitty Jet. Here you find everything (and we do mean everything) Hello Kitty – from Hello Kitty utensils, pillows, boarding passes and even Kitty toilet paper. Yes, toilet paper! Even the staff is decked out in adorable Hello Kitty aprons. Upon touchdown in Taiwan, explore Taichung, Kaoshiung, Miaoli, Nantou and Taipei over the span of a week. It might sound like a lot of places in a short number of days, but rest assured that you'll be in the good hands of your capable guide. Plan your trip early and enjoy S$400 off per couple for the first 10 pax to book the tour!
For more information, contact Green Holidays Tours & Travel at (65)6223 3811.
Stay 3 Pay 2 @ Makunudu Island Maldives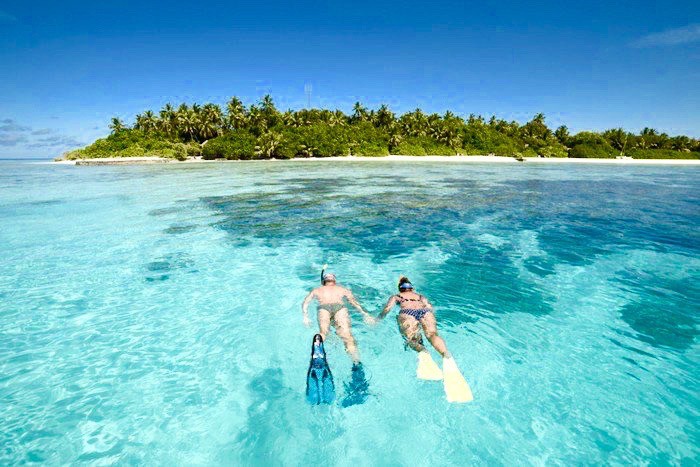 Image credit: Makunudu Island
Deal highlights:
✓  Enjoy the 3rd night free!
✓  Enjoy S$50 off the 2nd pax for bookings made from now to 27 Aug 2016
✓ Inclusive of 3N accommodation + meals + return speedboat transfers + all taxes
✓ Complimentary fishing and introductory dive lesson
✓ 50% off spa usage
Despite being absolutely beautiful, Maldives unfortunately has the reputation of being really expensive to visit. However, let us stop you right there – it is possible to visit Maldives without breaking the bank, especially with this Stay 3 Pay 2 @ Makunuku Island Maldives package! Get the 3rd night free, which is perfect for more time to enjoy the island.
Indulge in scuba diving, snorkelling, or some plain old sun basking; whichever you fancy, a trip to Maldives will leave you refreshed, recharged, and sun-kissed beyond compare. What's more, enjoy S$50 off the 2nd pax when you book from now to 27 Aug 2016. So grab a partner, loved one or a friend and make your way down to Maldives today!
For more information, contact Giamso Tours at (65)6534 1010.
Costa Victoria 5D4N Season Sale, S$280 4-to-Go Special
Deal highlights:
✓ Enjoy S$533 off with the 4-to-Go Special (usual S$813)
✓ 5D4N sail to either Phuket + Penang OR Phuket + Langkawi
✓ Twin Free Upgrade Promotion
✓ Free Limited Edition Costa Luggage Giveaway
We guarantee that this is the one deal that you don't want to miss! Think: visiting 2 countries with all meals, activities and theatre shows included for just S$280 per pax (U.P. S$813)! Why, that's even cheaper than round-trip tickets to both Thailand and Malaysia. All you have to do is grab 3 others, and you're all set!
The cruise kicks off with a Venetian carnival, with the festive atmosphere setting the tone for the rest of the trip. The best thing about cruises? Going to sleep every night and waking up in an entirely new place. It's almost like magic! Plus, enjoy free twin upgrade promotions and take part in a free limited edition Costa luggage giveaway. Hurry, grab this deal before it's too late!
For more information, contact Stamford Discovery Cruise Center at (65)6225 1322.
DBS Travel Revolution 2016: Luggage Redemption
Offered by: DBS
Package: DBS Travel Revolution 2016: Luggage RedemptionValidity: 19-21 Aug
Price: Minimum spend of S$2,200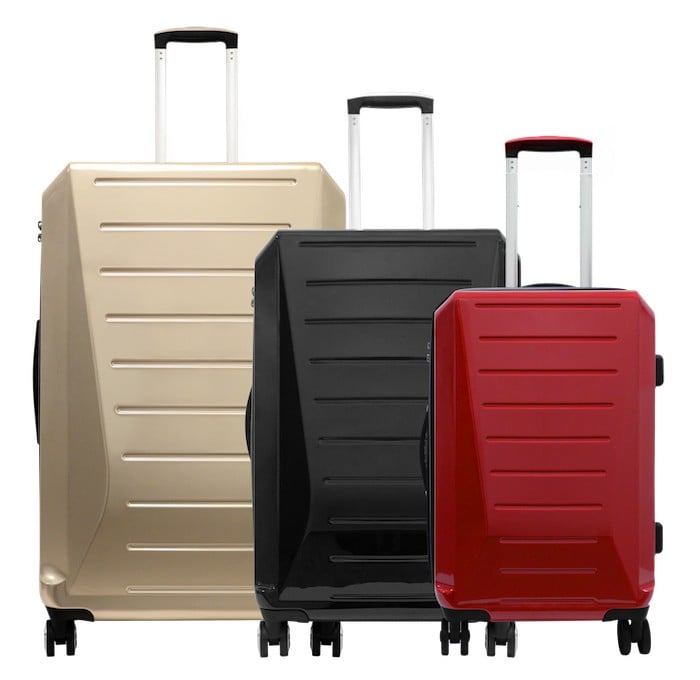 Redeem a free luggage when you use your DBS card to book with these participating agents:
SA Tour
CTC Travel
Apple Vacations
Apple Holidays
Chan's World Holiday
Cruise1st
Dynasty Travel
Euro Asia Holiday
Focal Travel
MISA Travel
NamHo Travel
New Shan Travel
Spend S$2, 200 and redeem a 21″ luggage, spend S$3,200 and redeem a 25″ luggage, spend S$5,200 and redeem a 29″ luggage! Plus, enjoy further discounts when you book with
Can't wait to start packing your bags? Check out more deals offered at the upcoming travel fair in our travel fair guide.