Haven't decided where to go for your year-end trip? Why not come down to the Travel Revolution Fair for some inspiration?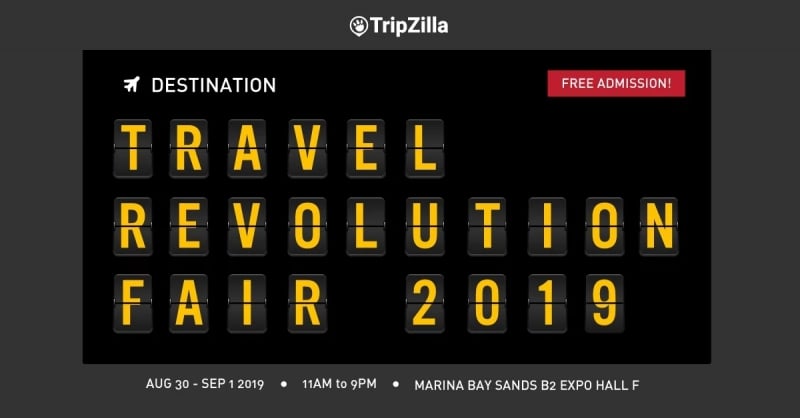 Get all the details of the travel fair here.
This year, the fair will be held from 30 August to 1 September 2019 at the Marina Bay Sands Expo & Convention Centre, B2, Hall F. Singapore's biggest travel agencies will be there to answer your travel needs and find the best tour packages for you. That's not all: make purchases at the Travel Revolution Fair and you'll walk away with some freebies and perhaps even win prizes too!
Whatever you want to do on your trip, be it exploring nature or taking beautiful selfies to share on your social media pages, there is definitely a package here for you. For starters, here are some packages worth considering, if you're planning to venture beyond Asia: 

Offered by: ASA Holidays, in partnership with Fiji Airways
Departure Period: Sep–Oct 2019
Price: S$2,088
Deal Highlights:
✓ Two-way economy airfare with Fiji Airways included
✓ Stopover at the island paradise of Fiji
✓ Stay at 4-star hotels throughout your trip
✓ Visit the largest national parks in America: Grand Canyon and Joshua Tree National Park
Start your 10D Highlights of Western America Grand Canyon trip right with a stopover at the island nation of Fiji. Experience Fijian hospitality as you sightsee around Fiji's capital on a half-day tour, before heading onwards to the City of Angels. Experience the glitz and glamour with a visit to the Hollywood Walk of Fame, and find out which celebrities have hands of the same size as you. Of course, no trip to Hollywood is complete without visiting the iconic Hollywood Sign.
Next, look out for good deals at the Desert Hills Premium Outlets, where you can find the best offers on American brands such as Coach and Ralph Lauren. In the day, explore the nearby national parks such as Lake Mead, Joshua Tree Forest and the Grand Canyon West Rim. At night, take your time exploring Las Vegas as you try your luck at the casinos, watch a spectacular show or enjoy a meal at one of the many Michelin-starred restaurants dotting the Strip.
Finally, end your trip on the west coast of America with a visit to San Francisco. The Bay Area has plenty of attractions worth your while, including the Golden Gate Bridge, Lombard Street and Fisherman's Wharf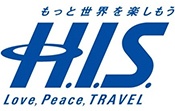 Offered by: H.I.S. International Travel
Departure Period: Nov 2019–Mar 2020
Price: S$3,088
Deal Highlights:
✓ International airfare included
✓ Stay in 4-star hotels throughout your trip
✓ Private transfer during the trip
✓ Visit Tuscany, enjoy a Swiss fondue dinner and shop for the latest luxury fashion goods in France
It's time to open your eyes wide as you explore the many cities of Europe's three most romantic countries on this 14D12N Enlightening Italy, Switzerland & France journey. Besides touring the big cities of Rome, Milan and Paris, you will also get to see the charming villages of Civita di Bagnoregio and Colmar. Get your cameras ready in Switzerland, where dramatic views of the nearby mountain ranges come into view at Interlaken and Lucerne. You even get a chance to scale one of the mountains in the Swiss Alps!
Last but not least, shop till you drop as you head to Italy's largest outlet mall and France's largest department store. Whip out your cards at the Mall in Florence for deep discounts on Prada and Gucci, or save them for the trip to Galeries Lafayette, where you can find the latest styles from upscale Parisian brands such as Louis Vuitton and Balenciaga.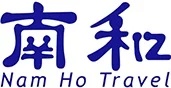 Offered by: Nam Ho Travel
Departure Period: Sep 2019–Nov 2020
Price: S$2,198 (1-for-1)
Deal Highlights:
✓ Second person travels FREE
✓ Visit Turkey's most famous places: Istanbul, Cappadocia and Pamukkale
✓ Accommodation in 4- to 5-star hotels, including a unique cave hotel
✓ Enjoy traditional Turkish activities: a bath, belly dance show and Turkish dinner
Take a whirlwind 10D8N Turkey Delights tour and visit Turkey's most famous towns such as Cappadocia, Pamukkale and Istanbul. In Cappadocia, hop onto a hot air balloon and take in 360° views of the spectacular landscape. Stay the night (or two) in a historic cave hotel, an experience unique to Turkey. The tour also covers Pamukkale, where you can visit the mesmerising white terraces and find out how the town got its name of "cotton castle".
Strike a pose at Salt Lake Tuz, which has a sky mirror effect that will instantly up your Instagram game. For the history buffs, you get to see the ruins of ancient cities such as Hierapolis, Ephesus and Troy. Marvel at these ancient sights before the tour ends in Istanbul, where you can visit famous attractions such as the Blue Mosque, Hagia Sophia, and the Topkapi Palace.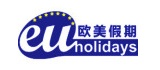 Offered by:
EU Holidays
Departure Period
: Nov 2019–Mar 2020
Price
: S$1,988
Deal Highlights:
✓ Stay in 3- to 4-star hotels throughout the trip
✓ Tour the lesser-known German cities of Augsburg, Rothenburg and Würzburg
✓ Visit the most beautiful cave in Belgium
✓ Take a river cruise along Amsterdam's canals
If you are someone who does not like the city crowds, this 9D6N Germany Belgium Amsterdam tour is definitely for you. The tour comprises many small towns along Germany's Romantic Road, which include Augsburg — Germany's oldest town — and Rothenburg, a UNESCO-listed heritage town with picture-perfect houses at every corner. Head on northwards to the Belgian riverside town of Dinant, known for its beautiful grottos.
Once in the Netherlands, you will visit the windmills of Kinderdijk for that quintessential Dutch view. Afterwards, take a city tour of Rotterdam, where you can marvel at the unique cube houses and visit the first indoor food hall in the Netherlands for a tasting session. End off your trip in Amsterdam, where canals line the whole city. The best way to explore Amsterdam? By taking a cruise through its canals, where you can marvel at the houses while learning about the town's unique feature.

Offered by:
C & E Holidays
Departure Period
: Now–Dec 2019
Price
: S$1,335
Deal Highlights:
✓ Travel to the three biggest cities on the west coast: Los Angeles, San Francisco and San Diego
✓ Admission to SeaWorld, Universal Studios and Disneyland included
✓ Explore nature at Yosemite National Park
See the best that America's west coast has to offer, all included in this 7D6N LA + San Francisco Land Tour! In San Diego, get close to animals as you visit SeaWorld San Diego. Besides watching the animal performances, there are also thrilling rides for the adrenaline junkies. If Sea World is not enough, the tour also includes entry to Universal Studios and Disneyland, you can have their fill of roller coasters and take photographs with all the familiar characters you know and love.
A trip to California would not be complete without visiting San Francisco, home to the world-famous Golden Gate Bridge and Fisherman's Wharf. Spend a day touring San Francisco and you will understand why it's the best city to live in the USA. From San Francisco, get close to awe-inspiring nature at Yosemite National Park, where you can see America's highest waterfall along with other impressive natural rock formations.
This is just a sneak peek to the many tour packages available at Travel Revolution Fair. Head down to Marina Bay Sands this weekend and pick where in the world you want to travel to — we guarantee there will be just the deal for you. Leave the hassle of planning your next Europe or America trip to the tour experts instead!