With the travel industry reeling from a global health crisis, travel influencers are figuring out how to reposition themselves in the new normal. But when travelling isn't as easy as it used to be, what does the future hold for the digital creatives who depend on globe-trotting for a living? What role do travel influencers have to play in this pandemic, if they can still claim to have a role at all? 
What challenges are travel influencers facing now?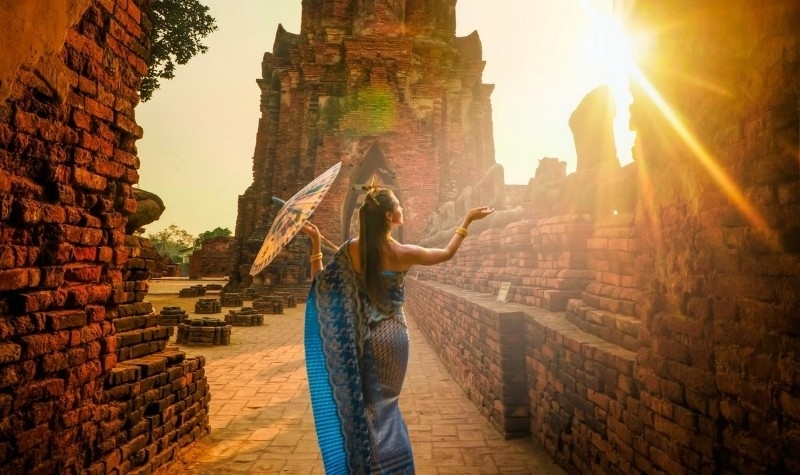 Travel influencers often get backlash for a variety of reasons. Some of the criticism levelled at influencers is that they peddle artificial and hyper-privileged lifestyles on social media. That they demand freebies or encourage their followers to chase Insta-worthy sights for bragging rights ("Do it for the gram"), regardless of the dangers of overtourism or the questionable ethics of staging photoshoots in some areas. 
Nevertheless, it can't be denied that influencers hold tremendous sway over their followers. From driving up hotel bookings to promoting brands in sponsored posts, travel influencers have contributed significantly to the growth of the travel industry in the past decade. 
All of that came to a screeching halt when the coronavirus (COVID-19) was declared a pandemic by the World Health Organization (WHO).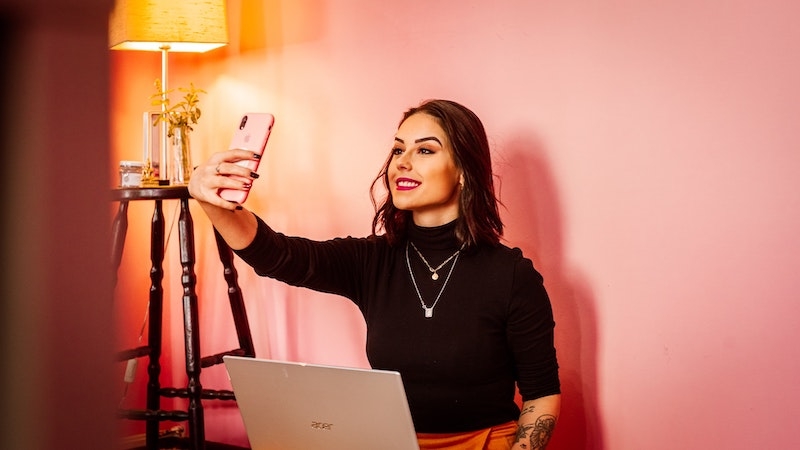 For once, these social media stars find themselves idle at home, scrambling to diversify their streams of income. As sponsorships are placed on hold and marketing budgets for travel brands are slashed, some travel influencers have turned to paid partnerships with home decor, fitness, skincare, and wellness brands to stay afloat during the lockdown. 
"To travel or not to travel?": The moral dilemma of the travel influencer
The problem is that no one knows what the long-term future of travel will look like. We know that travel is going to come back differently for many places — but not all at once, and not in the same way. For some countries that have controlled the outbreak, it will happen sooner rather than later. New Zealand and Australia, for example, have already started to consider travel bubbles. Meanwhile, Vietnam and Taiwan are rolling out stimulus packages to bolster domestic tourism and kickstart an economic turnaround. 
But with the pandemic so unevenly handled in many parts of the world, travel influencers who are living in countries still buckling under the pandemic must now wrestle with a moral dilemma: How do you fulfil your obligations to travel brands and clients, without glamorising your lifestyle during a pandemic that has already cost so many lives?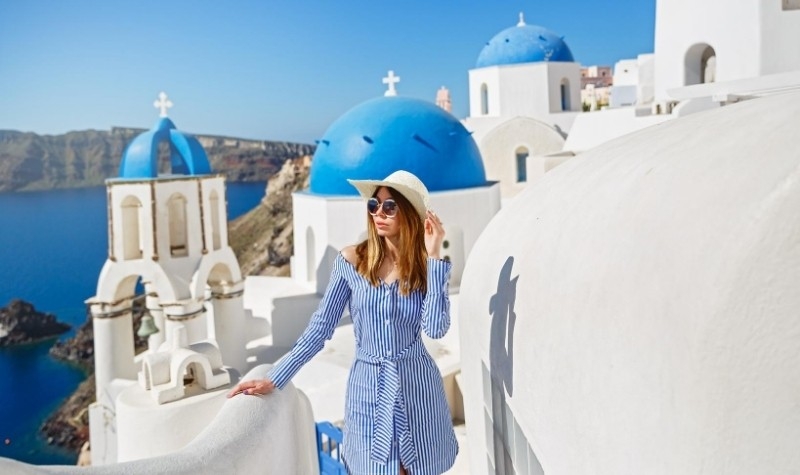 Travel influencers are backed into a corner where everything they do invites scrutiny. All it takes is one influential person uploading a photo of themselves without a mask or partying in a crowded place for their thousands — if not, millions — of followers to think it's okay to do the same. 
Understandably, there's going to be backlash every time a travel influencer fails to follow social distancing guidelines and mismanages their platform. At this point in the global crisis, you can't pose for a photograph while pretending that the virus isn't happening. So, where do travel influencers go from here? 
How travel influencers can adapt to the COVID-19 crisis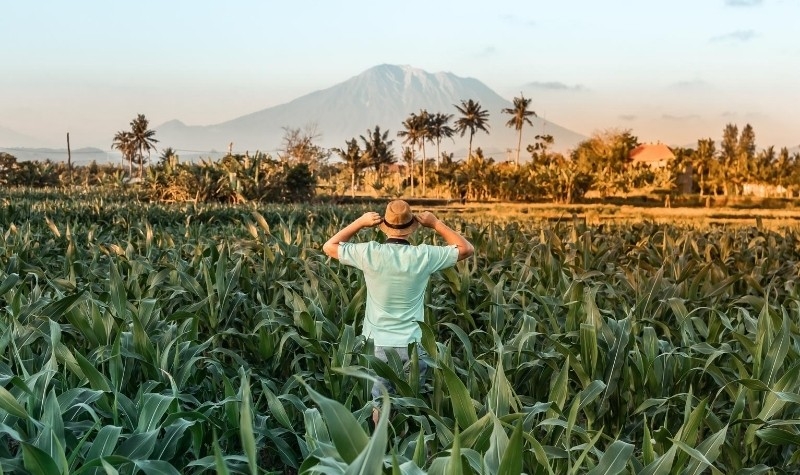 "The future of the travel industry is reliant on the social responsibility of the traveller," says Sarah Dandashy, an award-winning travel expert who relays important travel updates to more than 116,000 followers at @AskAConcierge. For Dandashy, the responsibility of travel influencers during the COVID-19 pandemic is to be mindful about what they post on their platform. 
Addressing the question of whether it's responsible to encourage people to travel, she argues that the answer isn't so "black and white." The goal, she says, is to help the economy recover while prioritising everyone's health and safety so that we don't overwhelm our hospitals. 
But the responsibility to keep people safe goes both ways. Just as hotels and restaurants have implemented enhanced cleaning protocols to make guests feel comfortable, travellers must also do their part to meet them halfway. That means respecting their policies. To be clear, that means wearing a mask and practising social distancing. 
Also read: Why Not Wearing A Face Mask and Ignoring Social Distancing Is Disrespectful to Everyone Else
Dandashy is proof that travel influencers can still use their lifestyle platforms in a calm and mature way that doesn't gloss over the threat of the coronavirus. Instead of packaging their blogs to be purely aspirational, influencers can encourage their fellow travellers to make "socially responsible decisions."
Other travel influencers see a window of opportunity in collaborating with local tourism boards. Consider influencers like Dion Wiyoko and Febrian, who have partnered with the Indonesian Ministry of Tourism and Creative Economy to promote safe ways of travelling in Indonesia. 
These influencers are using their platforms to highlight the importance of following proper travel protocol, giving their followers a step-by-step walkthrough of their experiences, from their arrival at the airport to the mandatory isolation period to the sanitation practises at their hotels. More than spotlighting the destinations themselves, they offer insider glimpses into what it means to travel today. 
These are just a few examples of travel influencers doing remarkable work with the platforms they've created and the vast audience they've worked to build. Now, we're seeing travel influencers apply these unique advantages in a way that's useful to society. 
Many destinations like Bali and the Maldives rely on tourism for their economy. But the solution to helping their hospitality industry isn't to storm these places in droves, packing the beaches shoulder to shoulder. Doing this will surely trigger a surge of coronavirus cases, leading to stricter containment measures that will cripple the tourism sector even further. 
If leisure tourism is going to come back, then travellers must practise caution and restraint. Travel companies and the media are already doing their part to educate the public. Who else is in a unique position to act as a mediator, advocate, and role model but the travel influencer? 
The role of travel influencers during the pandemic
For better or worse, travel influencers command a wider reach and a deeper level of trust with their audiences than most travel outlets do. They are capable of influencing people in the ways that big companies, with their lack of relatability and highly publicised interests, can't. 
Therefore, the role of the travel influencer during the COVID-19 pandemic is not to pressure their followers to travel, but to equip them with the necessary knowledge about travelling, so that they can make safe and informed decisions when they're ready to travel. 
Behind the smokescreen of sponsored posts and highly curated feeds, it's easy to forget that many travel influencers are professionals who excel in multiple fields. To strategise a content calendar like a one-man marketing company, you need the whip-smart attitude of a self-starter. You have to be your own photographer, videographer, scriptwriter, graphic designer, video producer, brand manager, and do whatever it takes to strategise and monetise travelling for a living. 
How travel influencers leverage their skills during this crisis will separate those who are in it purely for the clicks and the clout, and those who can play the long game and adapt their platforms in solidarity with the travel industry. 
What does the future hold for travel influencers?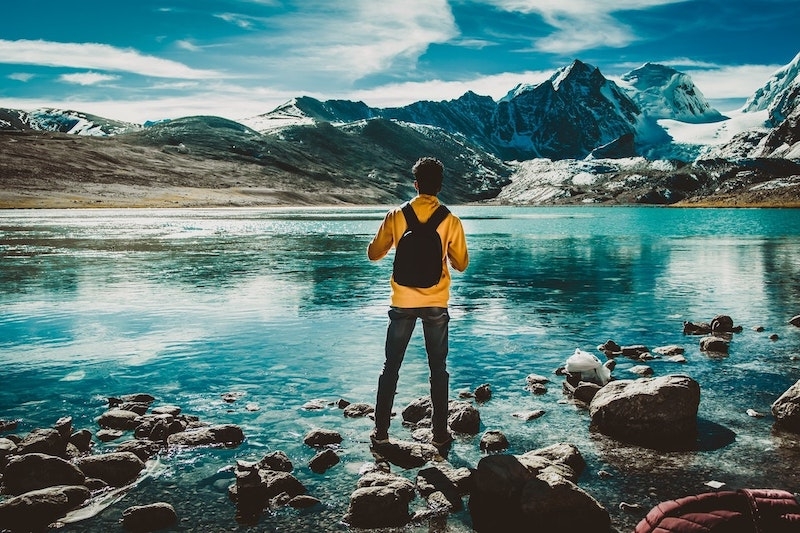 Everyone in the travel industry is responding to the pandemic in the best way they can. But the pressure falls hard on travel influencers, precisely because they have such a large, open, and intimate platform with their followers.
Travel influencers can be responsible storytellers if they can lean into what makes their platform effective. That's why it's disappointing to learn about travel influencers getting arrested for violating quarantine protocols; or holding extravagant parties and giving their followers permission to do the same. 
Also read: 8 Most Insensitive Things Travellers Do During a Global Pandemic
Being mindful of others has always been the traveller's responsibility. To travel with meaning and with purpose in a post-pandemic world — we hope that travel influencers sincerely believe in that future, so that everyone else can follow suit.