Keen of taking an extended trip to Europe without spending a fortune? Or simply desiring to see the other side of the world on a limited budget? Well, such things are not impossible – there are plenty of ways to explore Europe affordably!
From accommodation to sightseeing destinations, here are a few things you should consider when getting the most bang for your buck while travelling in Europe:
What is the scope of your trip?
Believe me – Europe is really big! If you are travelling on a budget, your best bet is to keep the scope of your trip realistic. There is no way that you can ever "see" Europe in one month! So decide exactly what you really want to see before you start booking your flight. Ask yourself if you want to have a general broad tour of Europe (as many countries as possible), or to focus on exploring a handful of countries.
Also read: Top European Cities to Visit in 2017 – Tailored Just for You!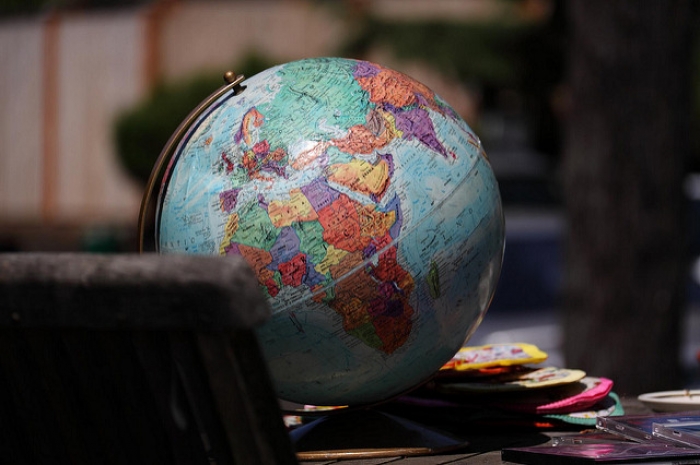 So many countries, so little money ⎸ Image Credit: Andrew Smith
Of course, the scope of your trip will depend on how much you can afford! The surefire method to keep the cost down is to travel less widely and more slowly. After all, it is more expensive to travel longer distances. If you are on a very limited budget, you might want to consider an in-depth tour of a couple of countries. Not only do you save on travelling costs, but you get to see more obscure (but equally interesting) places.
Remember: going to Paris is not "doing" France! Going to London is not "doing" England! Do take the time to get out of major cities and see what a country is really all about.
What are the destinations you want to visit?
Unfortunately, the most popular places in Europe are often the most expensive ones. Just compare the countries in Eastern Europe (which are not yet in the European Union or have just entered it) with those in Western Europe. The former are generally far cheaper in travel costs than the latter!
Also read: Insider Tips Every Traveller Going to Europe Should Know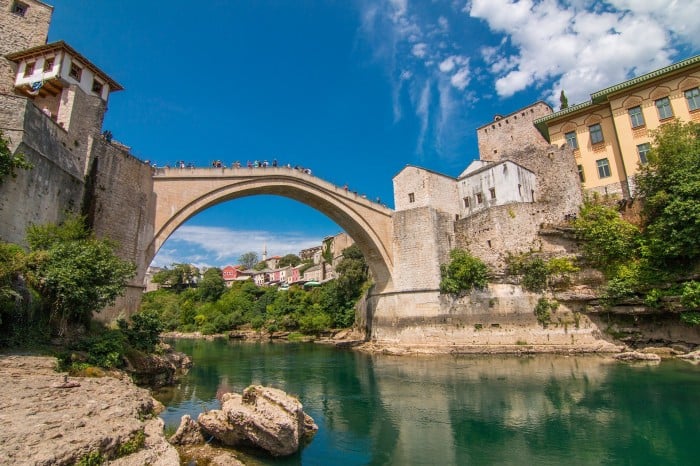 Mostar, Bosnia and Herzegovina – A beautiful town in the Balkans
For example, Scandinavia (Norway, Sweden, Denmark, and Finland) is an extremely expensive region to visit. Travelling the British Isles would also cost as much as a trip to France, Germany or Spain! In contrast, the Balkan Peninsula, with its gorgeous landscapes, would give you a slice of Europe and its cultures without a hefty price tag.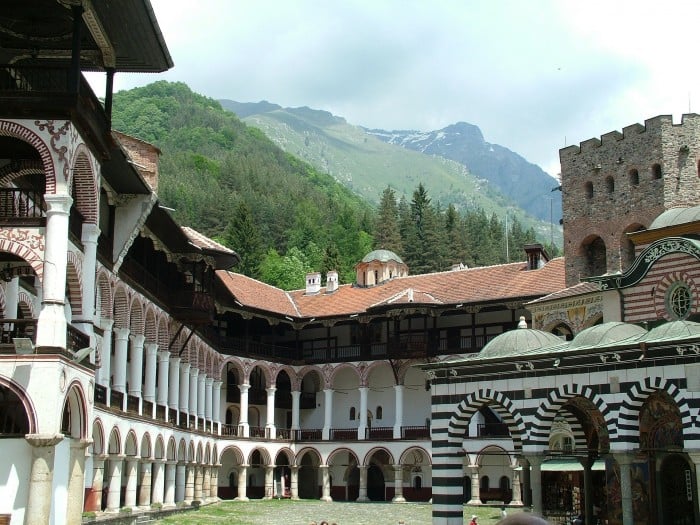 Bulgaria, one of the cheapest countries in Europe to visit
In general, Eastern Europe is ideal for those of you looking for an affordable city break. The chart below, as based on the Europe Backpacker Index for 2017, lists the most affordable cities (all in Eastern Europe) to visit: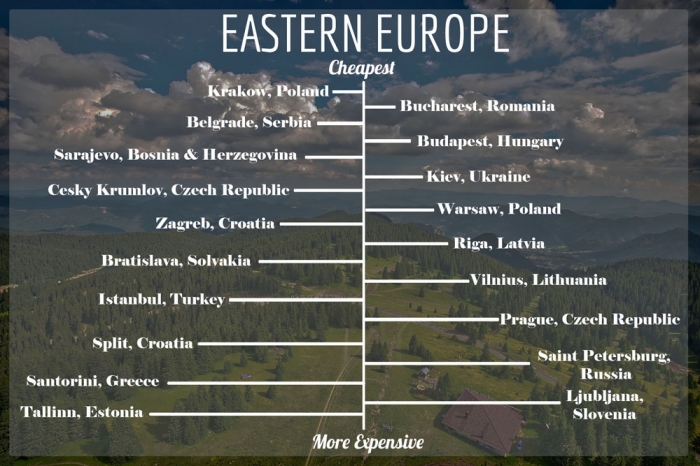 Moving west, the cities get more expensive to travel in. Tenerife, just off the Spanish coast, is more affordable for holidays than anywhere on the mainland. Tallinn, Estonia, is also slightly cheaper that Athens, Greece. If you want to know how the cities in Western/Central Europe rank against each other, check out the charts below: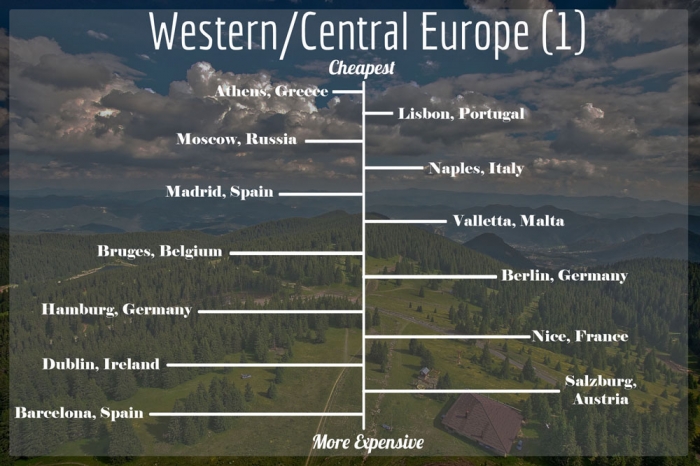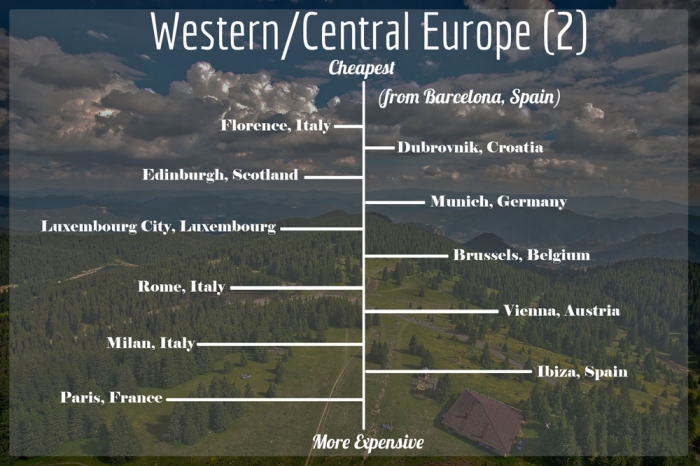 At the other end of the Backpacker Index, you have the notoriously expensive Nordic countries, Switzerland and some famous cities: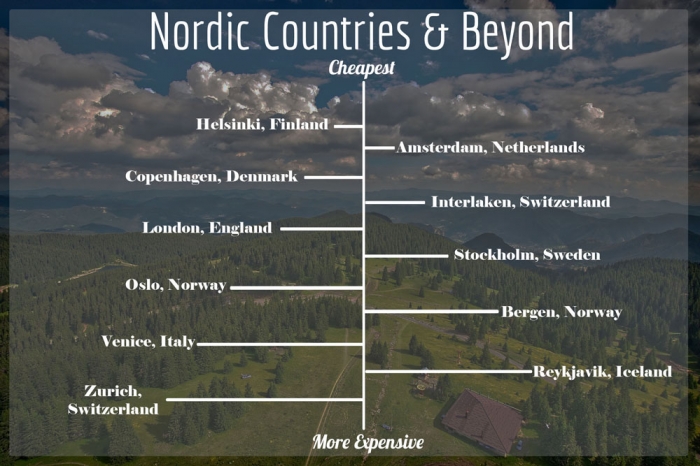 Take a cue from the charts provided and head towards the lesser-known cities and countries! Your vacation would be much cheaper, and still as equally enjoyable.
What type of accommodation do you want to stay in?
If you are solo-travelling or on a couple vacation, save on accommodation costs by avoiding hotels. Try camping or staying in hostels instead! Most of Europe is safe to camp in, with official campsites offering affordable rental tents or caravans. You can search for these sites at the European Federation of Campingsite Organisations and Holiday Park Associations' website. For hostels, the nightly rates vary across the region and each country, in proportion with the quality of the hostel itself.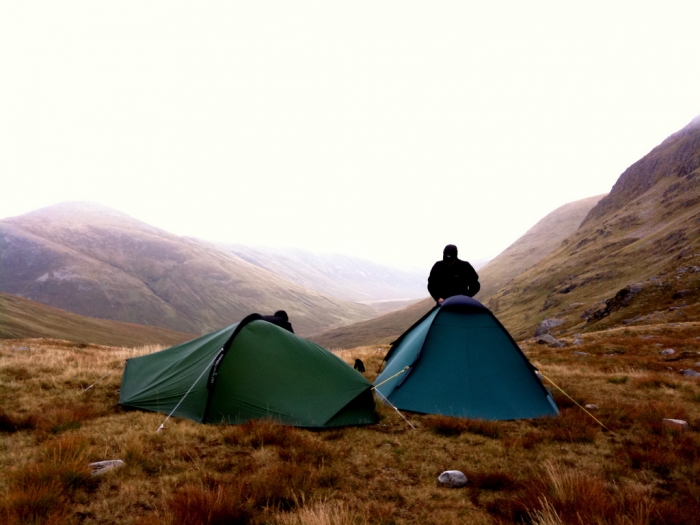 Camping can be an awesome experience ⎸ Image credit: John Keane
For the more adventurous and extroverted travellers, you can try alternative lodging options of Airbnb and Couchsurfing! Airbnb links travellers with homeowners who are willing to spare their (usually extra) rooms as accommodations for strangers. You can rent a room in a local's house for a few nights, at a rate which can be cheaper than some hostels in the same area. Most Airbnb hosts also provide amenities like a kitchen and personal bathroom, making your stay more comfortable. Couchsurfing, on the other hand, allows you to stay in another home for free, but requires you to be amenable in hosting other travellers in your own home in exchange.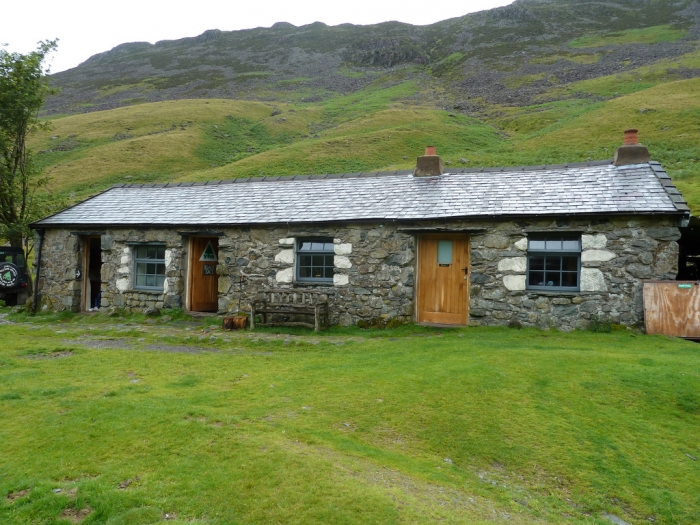 One of the many hostels you can stay in ⎸Image credit: rob.sandbach
If you are travelling in a larger group, self-catering accommodations are an available affordable choice. This option consists of you renting an entire home (for an affordable price), which is perfect for big travelling groups. However, note that prices on such self-catering accommodations are always higher in the big cities! 
How do you want to get around?
With much of Europe connected by land, you might want to consider taking the trains when covering long distances. If you want to clinch tickets at deeply discounted prices, do book in advance (around 90 days!). These tickets are limited in number and thus sell out very quickly. If your travel plans are flexible, you might want to get a more expensive rail pass for unlimited train rides instead. This is also an option for those of you who are travelling across many countries and want to avoid the hassle of booking multiple train tickets. One example of the rail pass is the Eurail Pass, which costs from €106 (US$112).
Also read: A Complete Guide to Getting Around Europe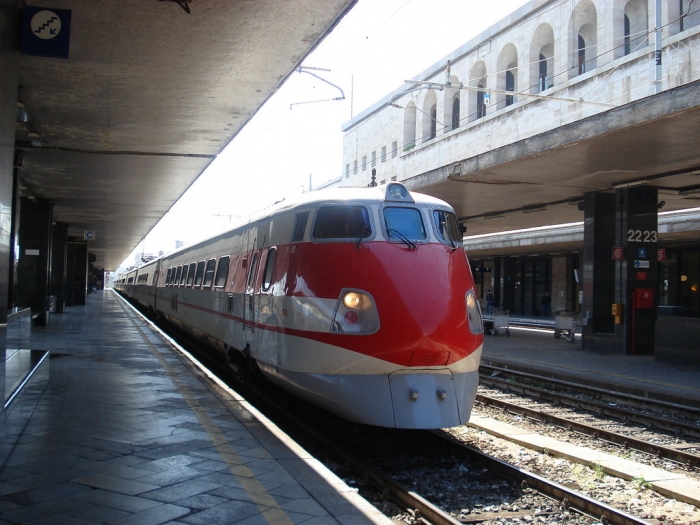 Trains are common in Europe ⎸ Image credit: Paolo
Buses, or coaches, are the cheapest option for overland travel. While you would take a longer time to reach your destination by bus than train, you would save significantly more. For example, a coach ride from London to Paris (booked 3 days in advance) costs approximately €19 (US$20) on Flixbus or OuiBus, or even €14 (US$15) on Eurolines! Do buy tickets ahead of time, and choose non-peak hours to get cheaper prices.
If you are feeling free-spirited, you can consider hitch-hiking, which gets you to places for free. However, your personal safety is the most important consideration, so please take care of yourself if you choose to hitchhike. Be ready to get out of any vehicle you are in if you feel unsafe or threatened.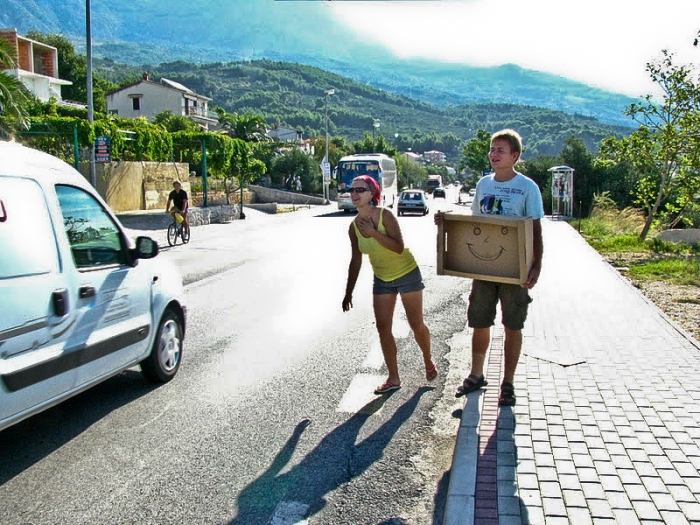 Hitchhiking might look fun, but always look out for yourself ⎸Image credit: Marcin Grabski
The last, and most expensive transport option is to take the inter-continental budget flights. While more expensive than trains or buses, these budget flights offer rates that are cheaper than your ordinary airlines. You can get a flight from London to Paris on EasyJet for €35! The downside is that these budget airlines can have hidden costs, or only fly to the more out-of-the-way airports. If you are considering this option, Skyscanner is a good website to find budget flight deals. Do remember to be very punctual for your flight as well, as budget flights commonly run on a tight schedule!
How much do you want to spend on food?
When in Western Europe, the best option to save on food is to cook your own meals, or eat in the more obscure areas. Eating out is expensive, and you would be better off buying food from the supermarkets or fresh food markets. For example, US$40 – 50 a week is sufficient if you cook, but will be the cost of a couple of meals in the more expensive countries!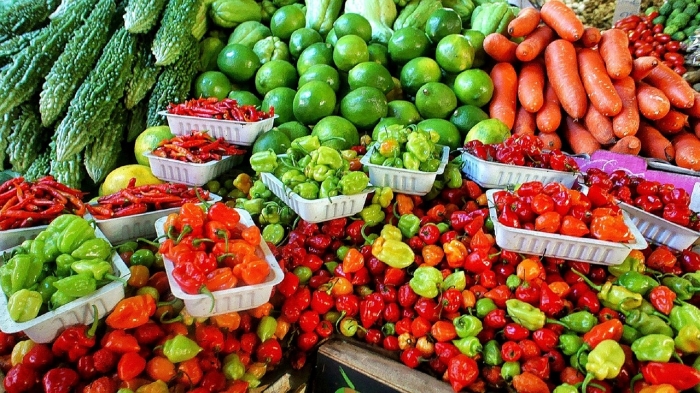 Take your time to head to the supermarket
A nifty tip when buying your own food is to get Reduced Price items at the supermarkets. These items are usually food with a short shelf life, or are close to expiring, and are thus sold at a 70 – 75% discount. Note that being close to expiring means that they are still edible! Supermarkets usually discount items closer to their closing hours, which means you might have to shop late.
If you are Couchsurfing, or staying in an Airbnb home, you might get lucky and have the host cook for you. Don't count on it happening though!
Also read: How to Avoid Getting Scammed or Robbed in Europe
Possible Itineraries
Now that you know what to consider when planning your trip, here are two examples of an enjoyable yet affordable vacation in Europe:
Eastern Europe
Countries to visit: Croatia, Montenegro, Bosnia-Herzegovina (optional)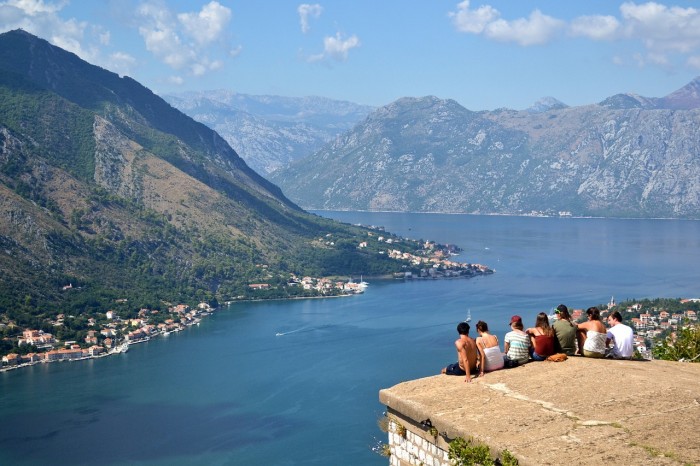 Kotor, Montenegro
Begin in Croatia, where prices are relatively low. Consider visiting between September and mid-June, as the government will give you a less favourable exchange rate in the summer! The weather may still be quite nice and you will save money and avoid the crowds. For accommodations, consider camping (around 40 kuna or US$6.60), or a dorm bed in a hostel (around 140 kuna or US$21).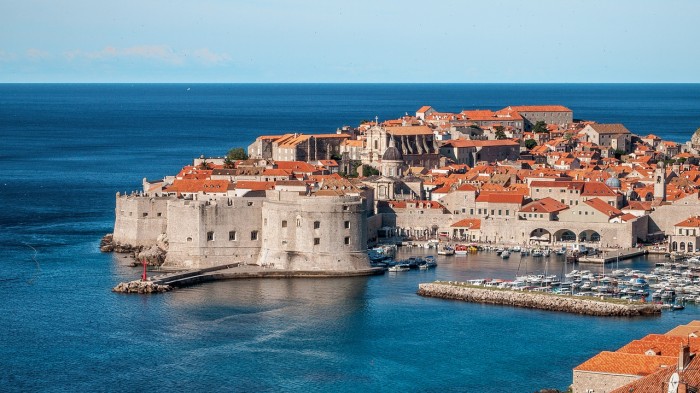 Dubrovnik, Croatia
After Croatia, head down into Montenegro, which uses the Euro. As the cost of living is still relatively low here, budget around €10–15 (US$10 – 16) a night for accommodation. Take your time to enjoy the scenery and urban attractions as you make your way up and down the coast. For a more ambitious journey, consider looping inland through Bosnia-Herzegovina, which is as equally affordable.
Buses are the most affordable option in the region.For example, a 600-mile bus ride from Zagreb to Dubrovnik will cost around 250–300 kuna (US$37.50 – 45). If you choose to eat out, meals in these countries start from around 60 kuna (US$9).
Western Europe
Countries to visit: (1) Germany, Liechtenstein, Switzerland OR (2) France, Switzerland, Italy
The famous Swiss Alps
If you have your heart set on a taste of more expensive western Europe, try a month-long hiking expedition in the Alps! You might cover far less ground, but still have an amazingly memorable month.
By hiking, you will do away with most of your transportation costs. You can also pack picnics for meals and camp to really keep the costs down.  This is important as accommodation is the most expensive in Switzerland, with a dorm bed costing around 30 – 61 francs (US$30–60) per night! Camping in Switzerland will cost you half that amount. If you are lucky, or just adventurous, you might find free accommodation with hospitable locals in the region.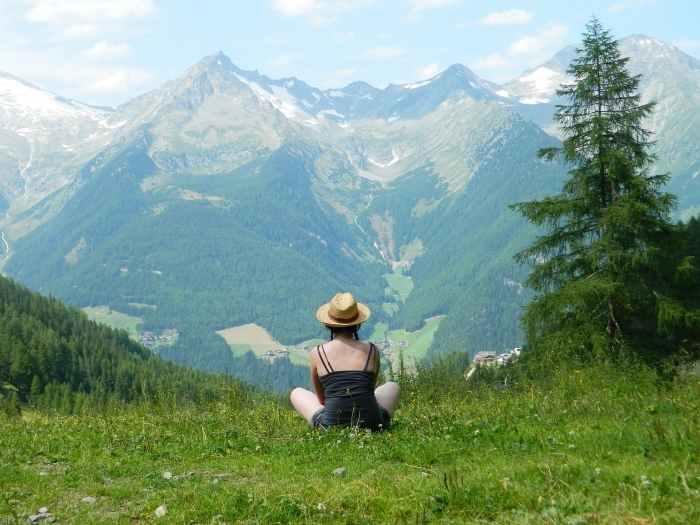 Be awed by such views while hiking in the Alps
Beware of eating out too often. A meal will usually cost at least 25 francs (US$25) for lunch, and far more for dinner! Buy food from supermarkets, preferably in the other countries as groceries in Switzerland are more expensive.
Also read: Switzerland Summer Activities That Are Loads of Fun in the Sun
Are you ready for an epic European escapade?
Besides Eastern and Western Europe, you can also cover Central Europe on a budget! Read about this Singaporean guy's journey that covers 13 countries in Europe for 50 days, under US$2740.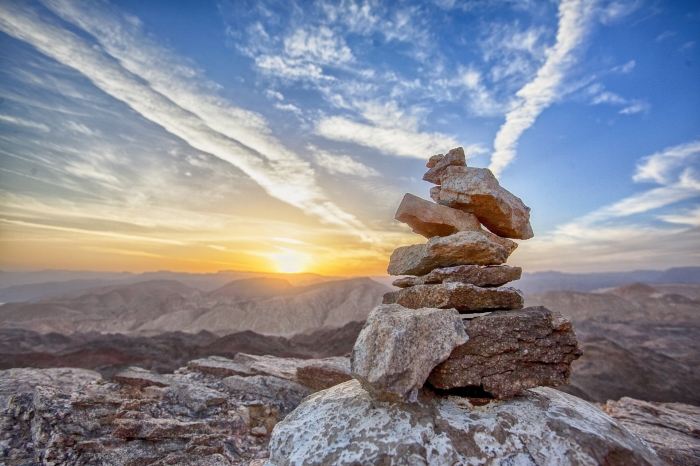 So are you ready?
Now that you know how to get around Europe affordably, start planning your getaway to the continent of soaring mountains and intricate culture! However, as every person's travelling style is different, find an approach that actually suits you. If you feel uncomfortable using certain methods to save costs, loosen your wallet and try something else instead! After all, your enjoyment and personal safety are the most important considerations.
So make your very own Europe adventure with this budget tips, and experience a vacation of a lifetime! Hope to see you in the other side of the world soon!