We just got back from Ladakh and IT WAS BEAUTIFUL.
Situated at an altitude of at least 9,800ft (3000m) above sea level, Ladakh is a high altitude desert. The Himalayas creates a rain shadow denying entry to monsoon clouds which is currently covering the rest of India at this time of the year. Even though a desert, it was cool even during the day with plenty of sunshine. Skies were amazingly blue; flora and fauna flourished in seemingly everyone's garden.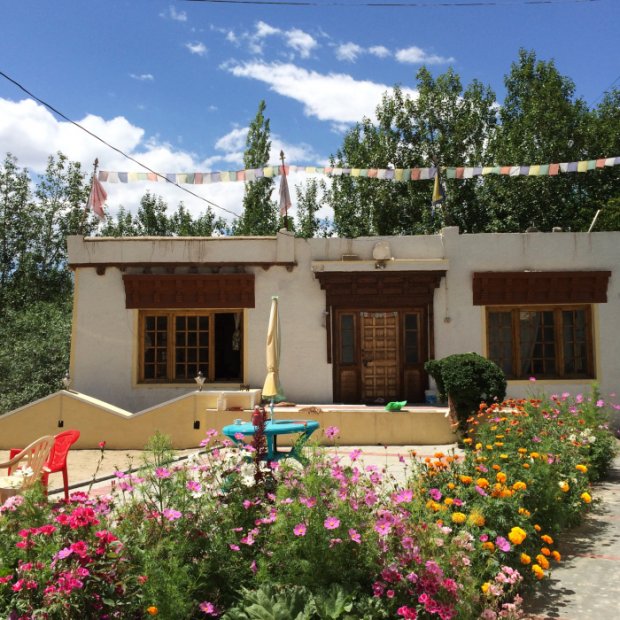 For our 7 days trip, we used Leh (yes, in typical Singaporean fashion, there were plenty of "leh" jokes e.g., we are going to Leh, leh!) as our "base" to explore the rest of Ladakh and chose to stay in Gangba Homestay. Gangba then referred us to notjusttravel.in for a tour package and we picked "The Best of Ladakh in 7 days". To call it a tour package is a misrepresentation, at least to me. I would imagine a tour guide of sorts with the tour package, yes? No. There wasn't. Instead, all we were provided with was a driver and a car, for which we had to give daily instructions on where to go by referring to my itinerary in my email. This wasn't a bad deal, actually, because it gave us much freedom to decide how much time we want to spend at each place, and whether we should drop a place or not etc.
Also read: Kashmir, India – A Cheap Place to Experience Snow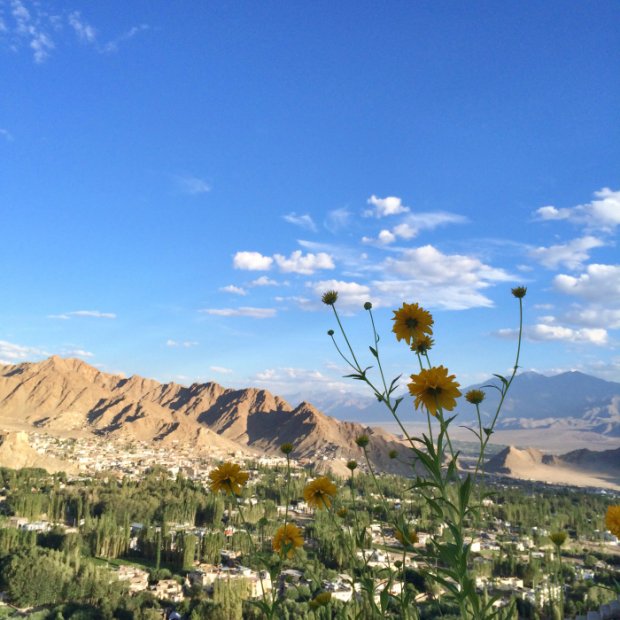 In those seven days, we did what most tourists would have covered – Shanti Stupa, the monasteries circuit (Hemis Gompa, Thikshey Gompa, Shey Palace and Gompa), the Druk Padma Karpo Institute aka The 3 Idiots School (have you watched '3 Idiots'? you must!), Nubra Valley via the Khardung-la Pass, Leh Bazaar, Pangong Lake and Leh Palace. Naturally some were hits and some misses. But if you are a first time visitor to Ladakh, just go through this rite of passage. 🙂 My only advice would be to plan a holiday longer than a week. Depending on individuals, it could take you a few days to acclimatise. Travelling to places like Nubra Valley and Pangong Lake from Leh would easily take you 4-5 hours one way. I took quite a few days to acclimatise and by the time I was truly comfortable, the holiday was over 🙁 If we could do it all over again, we probably would have skipped Nubra Valley (but oh, the camel rides at the White Sand Dunes were so fun!) and stayed overnight at Pangong Lake.
Also read: Get in the Festive Mood at India's Pushkar Camel Fair
At the risk of stating the obvious, do try Ladakhi food when you're in Ladakh! Often elusive, because many Indian tourists demand Indian/Punjabi food, you might need some effort tracking them down. Even though we were staying in a homestay, we had to pester our hosts before they finally served us a Ladakhi breakfast of khambish (bread made from wheat flour) and gugur chai (salt tea with butter) on our last day. We also managed to get very decent mo mo (dumplings), thukpa (noodle soup) and skew (pasta with root vegetables) at the Chopsticks (Noodle Bar) in Leh Bazaar.
Also read: 10 Interesting Sightings in India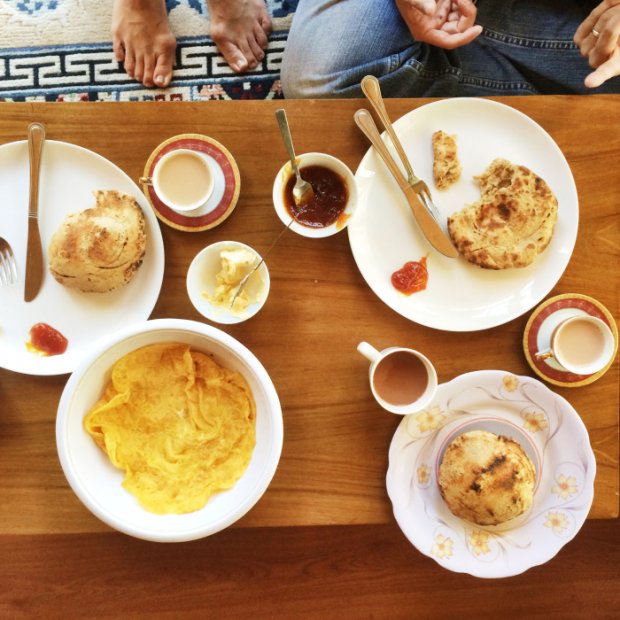 Ladakh is also famous for its apricots and sea buckthorn (leh berry). Dzomsa in Leh serves very fresh juices. Another interesting thing is that almost every cafe would serve hot Maggi noodles soup. Trust me, they taste even better at a high altitude 😉
Would I ever visit Ladakh again?
In a heartbeat <3
Contributed by Bellyful of Love.