Hanoi is famed for its olden French charm and irresistible cuisine. But there's so much more to this bustling metropolis than just the Old Quarter and gorging yourself on pho noodles. Check out these ten things to do in Hanoi when you're in the capital of Vietnam.
1. Make yourself at home at Oakwood Residences Hanoi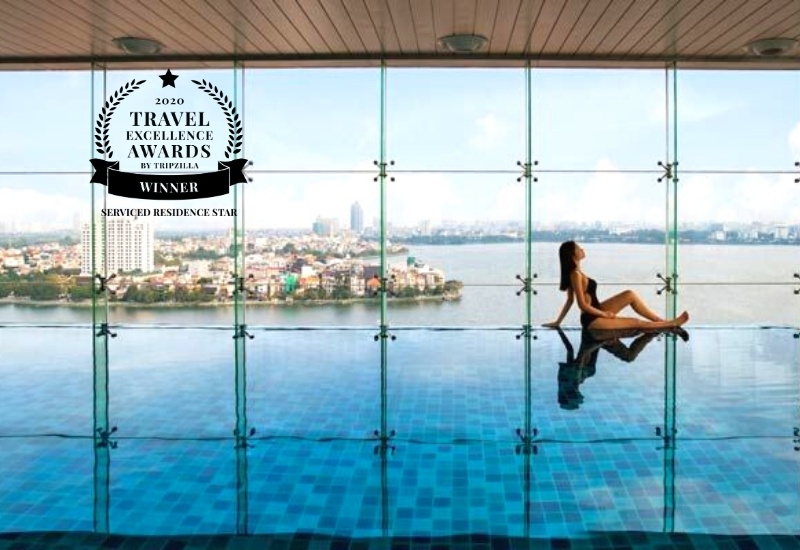 If you are seeking a restorative refuge, why not steal a getaway from the hustle and bustle of city life at Oakwood Residences Hanoi? Nestled in the heart of the Tay Ho District, this sanctuary is blessed with the picturesque West Lake at its doorstep. 
A restful abode for business and leisure travellers alike, this oasis of tranquility is a stone's throw from historic sites and a diverse variety of stylish dining establishments to satisfy your every craving. Moreover, the Old Quarter is a brief car ride away. After exploring the sights and sounds of Hanoi, this retreat promises a restful night. Take your pick from its 262 elegantly furnished serviced apartments. Furthermore, soak in the capital city's first all-season infinity swimming pool at its rooftop to relieve your aching muscles. 
This is bound to be one of the best accommodations in Hanoi. Take our word on this, or let its international acclamation as the Serviced Residence Star in the prestigious Travel Excellence Awards 2020 speak for itself. 
2. Take a stroll along the Hoan Kiem Lake

This oasis in the heart of the city is home to the Ngoc Son Temple, a pagoda situated in the center of the lake. The temple was built to commemorate Tran Hung Dao, a 13th century military leader renowned for his exploits against the Yuan Dynasty. It's the perfect spot to people-watch and just unwind from the frenetic pace of the Hanoi streets, particularly from 7pm to 12am when traffic is banned.
3. Learn about the country's liberator
Ho Chi Minh was a revered Communist leader who led Vietnam to independence against the French colonial forces in 1954. The Ho Chi Minh Mausoleum houses 'Uncle Ho's' preserved body, and was styled after Lenin's Mausoleum.
4. Soak up the Old Quarter atmosphere

The Old Quarter truly is the heartbeat of Hanoi nightlife. The beers are cheap, the food is scrumptious and the atmosphere is electric. You won't go wrong with grabbing a drink and some street snacks at Bia Hoi Junction, set right in the center of the Old Quarter.
5. Go on a shopping spree at Dong Xuan Market
The Dong Xuan Market houses an astonishing array of items. From fresh produce to rare electronics, you're likely to find it here. Originally founded in 1889, this sprawling indoor market was almost completely gutted by a fire in 1994 – but survived to tell the tale. What's more, you can satiate your appetite with some cheap fare at the food hall once you're out on your feet from all the walking.
6. Study Vietnamese history at the Temple of Literature
Architecture buffs can admire the Temple of Literature – a 1,000-year-old monument which was almost demolished during 20th century conflict. This institution was built to pay homage to Confucius and is now considered a prime example of ornate Vietnamese history and architecture. It has become customary for new graduates to visit the serene courtyards of the Temple.
Read more: Top 10 Hotels in Ha Noi, Vietnam
7. Take a sobering tour through a French prison
Hoa Lo (also known as the 'Hanoi Hilton') was a prison built by French forces in the late 1800s and remained in use until the end of the Vietnam War. It serves not only as a somber reminder of suffering inflicted on Vietnamese prisoners and American prisoners of war, but also as a symbol of hard-fought victory for the Viet people.
8. Get caffeinated, Vietnam-style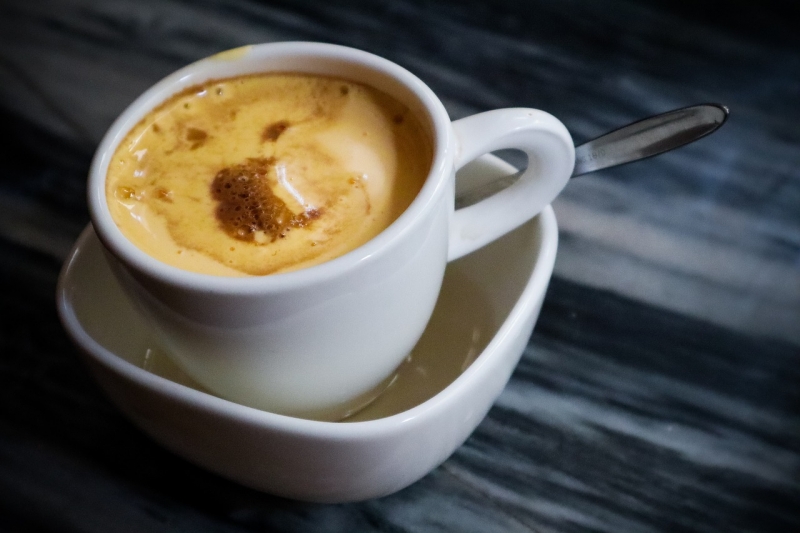 Vietnamese coffee culture is unlike anywhere else in the world, with the signature Viet coffee known to be a heady blend of strong aromas and sweet flavours. Pick up a famed egg coffee (a mixture of egg yolk whipped up with condensed milk) at Trieu Viet Vuong, a prime spot for soaking up Hanoi coffee culture.
9. Take in Hanoi's views from Lotte Center
Lotte Center is the perfect vantage point for surveying the manic streets and bright lights of Hanoi. Only four years old, this skyscraper offers a 360-degree viewpoint from the top floor. Once you've taken your sunset shots for Instagram, head to the bar and bring in the night with a cocktail of your choice.
10. Be entertained by whimsical water puppets
Water puppet theatre is a centuries-old North Vietnam tradition that has since found popularity in other parts of the world. The Thang Long Water Puppet Theatre is said to be where water puppetry originated, making it a rich cultural experience, replete with Vietnamese music and folk tales woven into the narratives.
11. Chow down on Bun Cha
Bun Cha is a quintessential Vietnamese street food, consisting of grilled meat served alongside a sweet, tangy soup. It's been popularized, in part, by former US president Barack Obama and embodies Vietnamese street food in a single dish – humble, wholesome, hearty and flavorful.