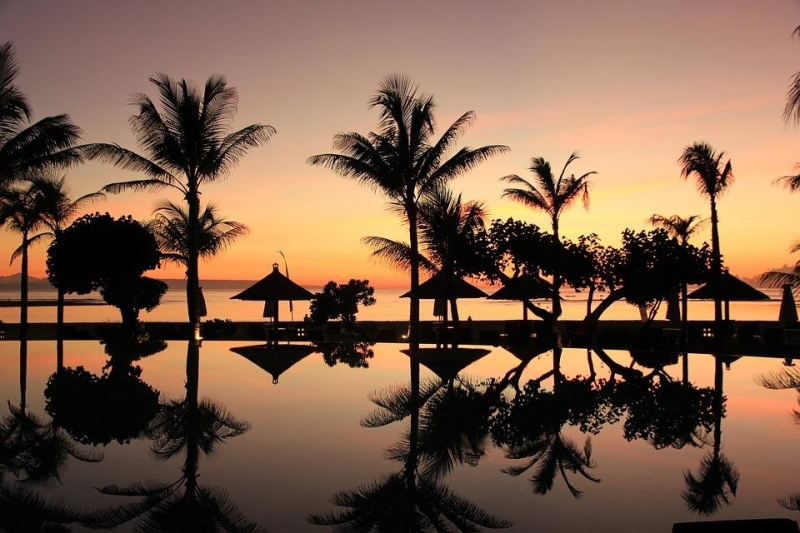 Situated between the Indian and Pacific Oceans, Indonesia could be described as a picture-perfect holiday paradise. With a staggering 18,000 different islands, its extensive compilation of little sub-destinations is probably what makes the nation such a unique and beloved tourist stop for so many people.
Some of its islands are more prominent than others. Visitors frequently drop by Java, Sumatra, and Bali. However, there are also loads of other little gems worth exploring. More than 6,000 of these islands are inhabited, while others are not. Either way, gorgeous beaches, stunning volcanoes, and exotic cultures await those willing to take the routes less travelled. Did I mention that these places often come with some of the world's most pristine diving spots?
Lombok
In an expanse of sea east of Bali lies a lesser known but beautiful little island called Lombok. It's a bit more popular than some of the other islands on this list and travellers often drop by the place. There are several small cities scattered across its many corners but its largest city, Mataram, is where you can find a significant piece of culture, in the form of the stunning 18th-century palace of Taman Mayura.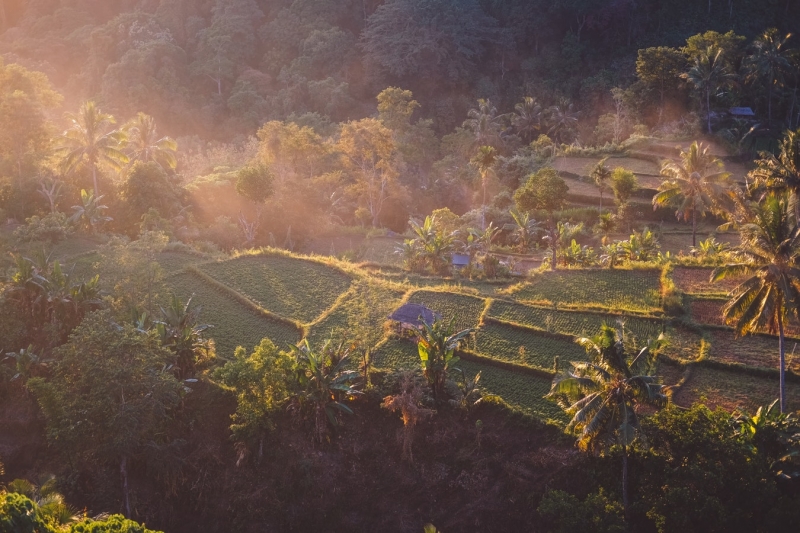 There is also a Hindu temple-turned-park called Taman Narmada where local residents, travellers, and even kings come to unwind and enjoy. It's interesting to witness remnants of ancient civilizations nestled within the heart of quiet, modern, island cities. Lombok is also renowned for a thriving beach destination called Kuta, which is famous for its surfing activities, laid-back atmosphere, and serene beaches.
Ternate
If you're looking to add some history to your island-hopping list, consider dropping by the more rarely visited Ternate — the provincial capital of the Maluku Islands (aka the Moluccas), west of New Guinea. An intriguing collection of colonial-era fortifications can be found here, and these pieces of the past date back to when trade in valuable spices like nutmeg began and Ternate was fiercely defended for its resources.
There are many colonial landmarks but don't forget to check out Fort Oranje, an impressive structure that was once the Dutch East India Company's local headquarters for many years.
Gili Trawangan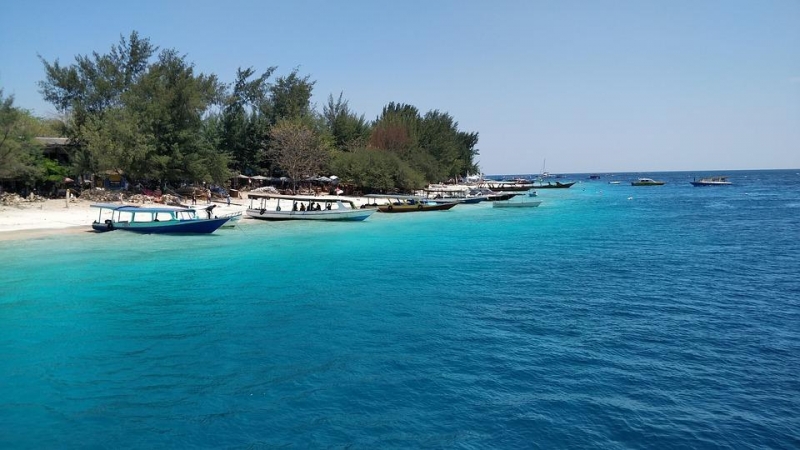 How would you like cycling around a quiet little island that's both charming and gorgeous? You might find just that at Gili Trawangan. It's just a boat ride away from Bali and shouldn't be that hard to find. It's essentially part of the Gili Islands and is small enough to be explored by bicycle in only a few hours.
What makes this island remarkably tranquil is the fact that this tropical spot has banned motor vehicles, making it one of the quietest Indonesian getaways around. There are two main things to do here: Explore the serene inland villages and revel in the breezy natural landscapes by day before heading over to other areas that offer a thriving nightlife scene.
Komodo
This island is home to one of the most feared yet cherished reptilian species in the world: the Komodo dragon. The colossal lizards are the destination's main attractions and they can be admired from afar with a ranger escort that will take you through a series of paths showing the best parts of the island.
You may also want to head on over to Pink Beach (Pantai Merah) which also happens to be one of only seven pink sand beaches in the world. Its perplexing colour is a result of microscopic pieces of coral mixing with the sand. The beach is a popular spot for snorkellers due to all the coral.
Bangka-Belitung Islands
If you just can't seem to get enough of clear waters and flawless shores, then take note. The Bangka-Belitung Islands is located just off the coast of the major island of Sumatra. You might find that many visitors claim this series of islands hosts some of the best beaches in the world, some of which are miles long and largely uncrowded, with pristine white sand, waves, and cool breezes.
If you venture deeper into the island, you might come across several Dutch lighthouses largely from the 19th century, put together when the islands were part of a massive trade route. With Dutch colonial ruins scattered throughout the land, you just might see more of the region's past the further in you go.
Catch a break from Bali
And there you have it, five alternate islands in Indonesia that are just as enticing as Bali but not as mainstream. So, if you're feeling like an island vacation in Indonesia, it's good to know you have quality options!
Also read: 10 Destinations in Indonesia for a Relaxing Holiday