Everyone has their own quirks and personalities, just like the cities in Europe. It's definitely NOT true that all European cities – from Paris to Prague – are alike. If you're planning a trip to this diverse continent in 2017 and looking for that one perfect destination that best fits your interest, we can help you out.
What are your interests, and what type of traveller are you?
For the food enthusiast… gorge at Rome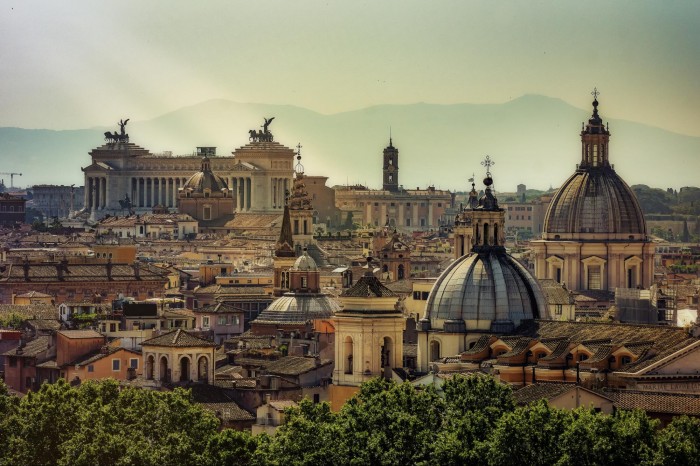 Image credit: Luc Mercelis
You know you're in for a real treat when you're standing in the home of authentic Italian cuisine. If you think that the pizzas back home are great, be prepared to have your taste buds blown away by the quality of the local pizzerias! Drop by the famous Antico Forno Roscioli for maximum effect – the traditional recipe for pizza bianca is a favourite, even among the locals. Soft and chewy on the inside, but with a crispy exterior, you'll never see pizza the same way again!
Other delectable places that you should definitely check out include the Armando al Pantheon, located half a block from the famous Roman Pantheon. The simple yet mouth-watering dishes of spaghetti alla gricia (pasta with pecorino romano cheese, black pepper seasoning, and cured pork jowl) and coda alla vaccinara (braised oxtail) will leave patrons wanting more! Also visit L'Arcangelo to sample their signature suppli', or fried rice balls that are dipped in mozzarella and chopped chicken bits.
For the shopaholics… shop till you drop at Milan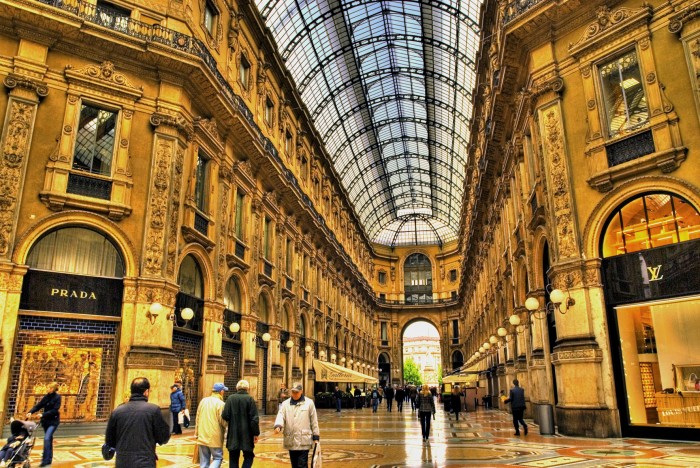 Image credit: Angel
One of the major fashion powerhouses around the world, Milan is a haven for those looking to expand their already bursting wardrobe! Visitors should definitely get their shopping binge started in the Quadrilatero d'Oro della moda (Fashion Quadrilateral). Also known as the 'Golden Rectangle', this district comprises four streets that flaunt a wide variety of popular fashion, jewellery and decor brands that you can only dream of.
For a more traditional shopping experience, visit Galleria Vittorio Emanuele in central Milan. Opened in 1877 and recognised as one of the oldest shopping malls in the world, this is a stunning location to snatch last minute bargains off the shelves! Those looking for a more alternative style should check out the various boutiques in the Brera District, where open-air markets feature plenty of chic "Made in Italy" designs that are hard to get anywhere else!
For the honeymooners… get all lovey-dovey at Paris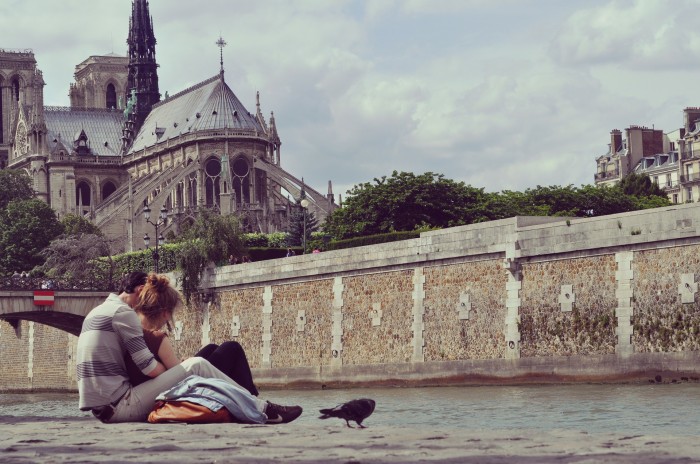 Image credit: Damonnofar
The City of Love has always been the top destination for couples looking to spend their romantic moments together, and for good reason! The top of the iconic Eiffel Tower has played host to countless marriage proposals, and even more kisses. Another great location for lovebirds is Pont des Arts, where couples can enjoy romantic views of the Seine River and soak up the atmosphere with street musicians and performers.
If you're looking to break away from the mainstream places, then drop by Bois de Vincennes and visit the largest public park in the city! Located at the eastern edge of Paris, this park is the perfect place for a lovely stroll with your partner. You can also observe the local wildlife at the nearby Paris Zoological Park or drop by the picturesque Temple of Love in the middle of a lake to score extra romance points.
For the art appreciator… gawk at Venice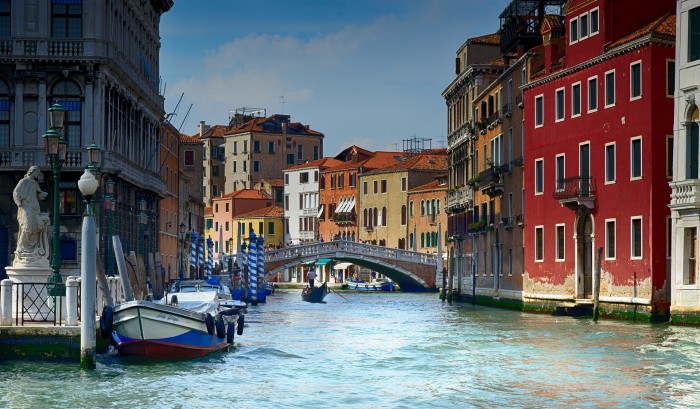 Image credit: jpeter2
Venice, with its sprawling canals, countless bridges and spectacular buildings, is a paradise for those with an interest in art and architecture! But if gondola rides along the waterways aren't enough to appeal to your creative senses, then maybe a visit to La Fenice would. Take a guided tour to learn why this opera house is considered one of the most renowned landmarks in Italian theatre, or simply attend a performance to take in the sights and sounds in one grand night!
A visit to Venice's various museums would also be a great way to get your creative juices flowing! The masterpieces of famous local artists such as Titian, Tintoretto and Canaletto can be viewed at the Scuola Grande di San Rocco (Confraternity of St. Roch) or The Santa Maria Gloriosa dei Frari (St. Mary of the Friars). There is also a scene for contemporary art, which takes precedence at the Venice Biennale, a biennial event that features artwork from over 89 nations!
For the sports fan… kick off at Barcelona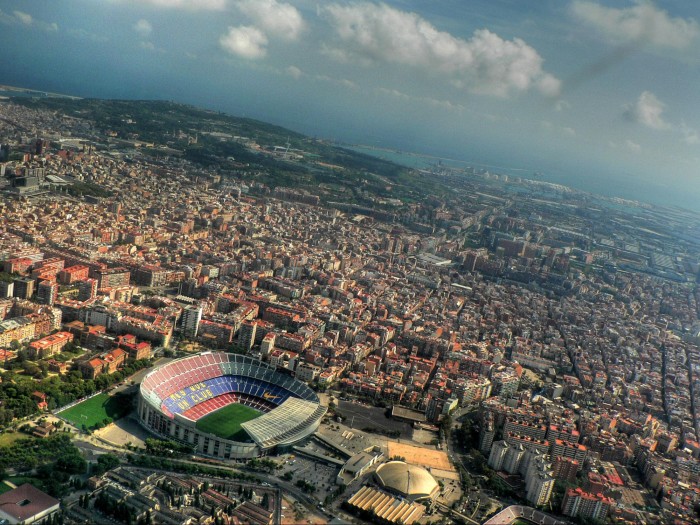 Image credit: Aldas Kirvaitis
Many soccer fans would recognise this Catalan city for producing one of the most distinguished football clubs in the world. Thus, it comes as no surprise that Barcelona is a popular tourist destinations for sports fans, with many of them keen on a visit to Camp Nou, the home grounds of Barcelona FC. The electrifying atmosphere during a match, combined with the fervour of the local fans, make an unforgettable experience. Exclusive tours are also available for visitors, which will bring them around the stadium.
Barcelona has also played host to the 1992 Olympic Games, which gives further precedence on its sports stage. With various tournaments ranging from marathons across major monuments such as the Torre Agbar and the Pedrera, or the famous motor races at the Spanish Grand Prix Formula 1, you'll find all manner of outdoor activities that will leave you exhausted but satisfied!
For the history buff… go back in time at Prague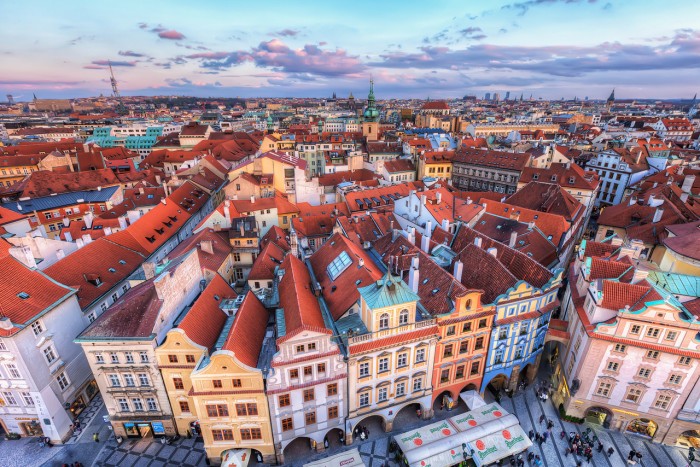 Image credit: Miroslav Petrasko
Prague has seen the rise and fall of the Holy Roman Empire, was occupied by the Nazis during World War II and eventually liberated by the Soviets. The surrounding buildings and ancient monuments reflect the deep stories that the city has to tell its curious visitors.
Drop by the Prague Castle and learn about the Bohemian kings and queens which once called it home. The castle also holds the title for being the world's biggest ancient castle in the world, with a large expanse of intermingling fortifications, religious monuments and office buildings that blend the architectural styles from different periods. A visit to the Old-New Synagogue, where tourists can learn about the rich Jewish history, will also be an educational experience.
For the family travellers… bond together in London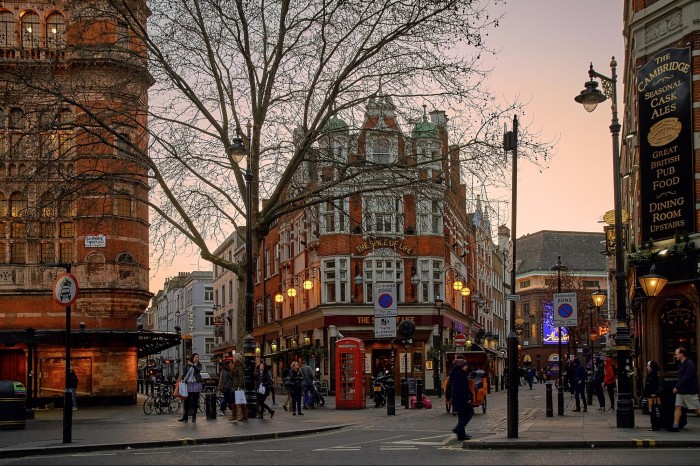 Image credit: Pedro Szekely
London has a wide variety of child-friendly attractions that are perfect for families looking for some fun bonding time during their holiday! A ride on the London Eye, the world's largest cantilevered observation wheel, is enjoyable for both kids and adults, offering unparalleled view of the city skyline. The Tower of London is a great alternative for those with a fear of heights; here, families can hear the intriguing tales of the Tower's history and view the crown jewels on display!
Families who are fans of the Harry Potter universe – you're in luck! There are tours that bring you across the city to the filming sites of Harry Potter. Take a photo of your child pushing a cart through Platform 9 ¾ at King's Cross Station, or be brought into the Warner Bros. Studio to come up close with the wizarding robes and magical wands used by Harry, Ron and Hermione themselves
For the backpackers… let your hair down at Budapest
Nicknamed the Paris of the East, Budapest is a great place to stopover during your backpacking adventures. There are plenty of things to do around the city for the fun-loving backpacker. Budapest is an affordable travel destination, so you can stretch your wallet further!
Definitely check out the "ruin bars", where run-down buildings are converted into a collection of cool pubs and watering holes. Popular ones like Szimpla Kert and Super 8 are known for their positive atmosphere, cheap drinks and live band performances. Once you're all tucked out, rest your tired body at one of their many backpacker hostels. From the spacious Pam's Hostel to the hipster-ish Minoo House, you'll be sure to find an accommodation that suits your fancy and wallet.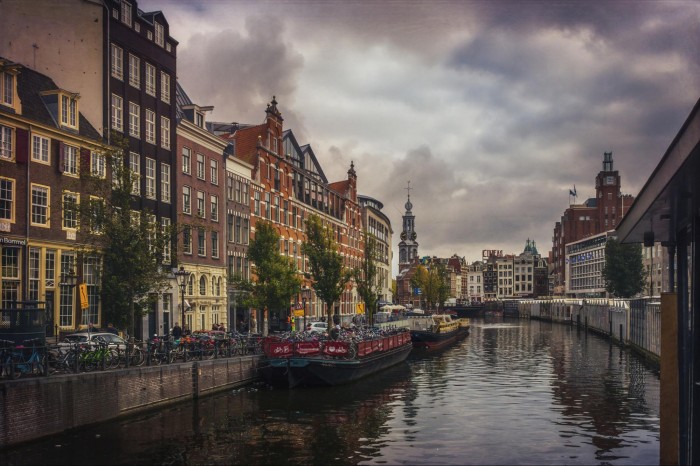 Image credit: Luc Mercelis
Have you found the perfect European city for your next adventure? There's only one way to really find out, isn't it? Get there and experience the city you're eyeing. To fly to Europe in comfort and style, book your flights to Europe with Lufthansa. Enjoy your 2017 grand adventure!
---
Brought to you by Lufthansa German Airlines