Southeast Asia is a massively popular region among travellers who are in need of a break from work, people who crave a beach holiday. And while there are many spectacular beaches, world-class dive sites and jaw-dropping coastlines, Southeast Asia has more to offer than just relaxation. There are major historic sites, natural landmarks and bustling cities as well. The following list of the 12 most popular travel destinations in Southeast Asia includes a little bit of everything.
Also read: Top 5 Romantic Couples Getaways in Southeast Asia
1. Bangkok, Thailand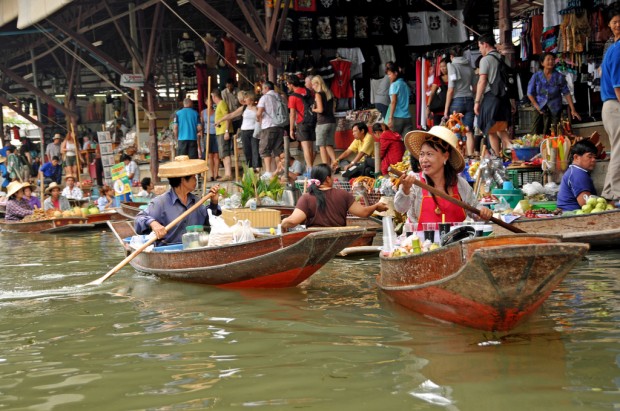 Image credits:Dennis Jarvis
Let's kick off this list with Bangkok, Thailand, one of the most visited cities in the world. This busy Southeast Asian metropolis is chock-full with historic temples and dotted with street food stalls. The floating market is a popular attraction too, as is the infamous nightlife hub that is Khao San Road.
2. Mount Bromo, Indonesia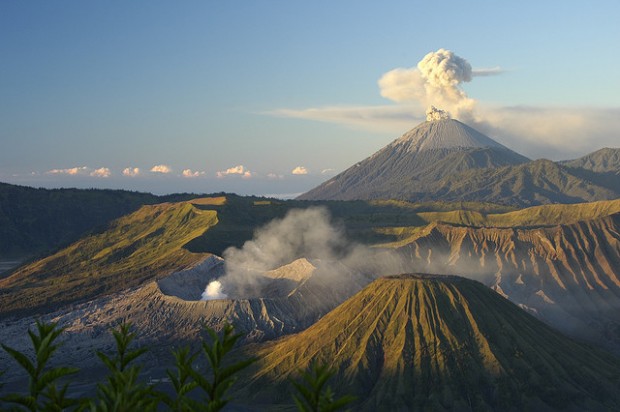 Image credits: sara marlowe
A dormant volcano, Mount Bromo on Java, Indonesia, is one of the major natural attractions in this corner of the world. It's possible to hike up to the summit and peek over the edge into the crater.
Also read: 10 Mountains in Southeast Asia with the Most Incredible Views
3. Siem Reap, Cambodia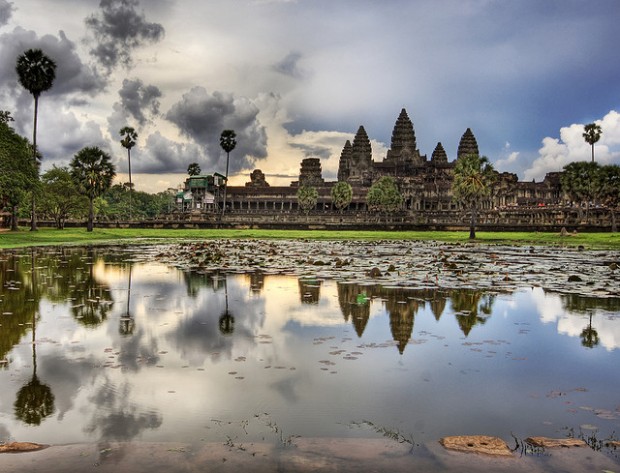 Image credits: Trey Ratcliff
Siem Reap is to Cambodia what Machu Picchu is to Peru. This is the place where Angkor Wat is located, one of the world's most stunning historic sites. In addition to Angkor Wat, which means 'City of Temples', there's also Angkor Thom, Bayon, Preah Khan, and several others. It's the largest collection of religious buildings/ruins on earth.
4. Luang Prabang, Laos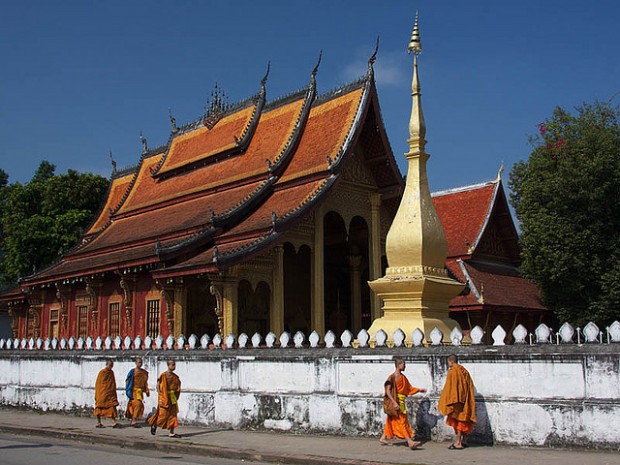 Image credits: Jean-Marie Hullot
Luang Prabang is a gorgeous city that's declared a World Heritage Site by UNESCO. The city centre has beautiful architecture – Lao as well as colonial – while the surrounding rainforest is where you can find caves, pools and waterfalls, such as the Khuang Si Waterfalls.
5. Halong Bay, Vietnam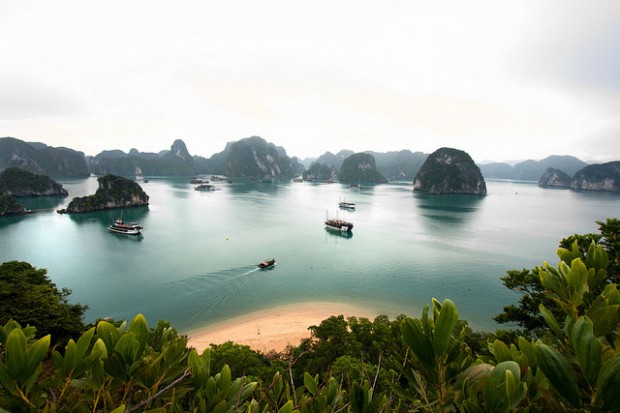 Image credits: Lawrence Murray
A downright spectacular stretch of coastline in the north of Vietnam, Halong Bay is dotted with about 2,000 limestone formations and islands. These geological formations are covered with forest, which, in contrast with the blue waters of the bay, creates a truly unique landscape. This is a place to explore in a kayak or on a cruise ship.
6. Kuala Lumpur, Malaysia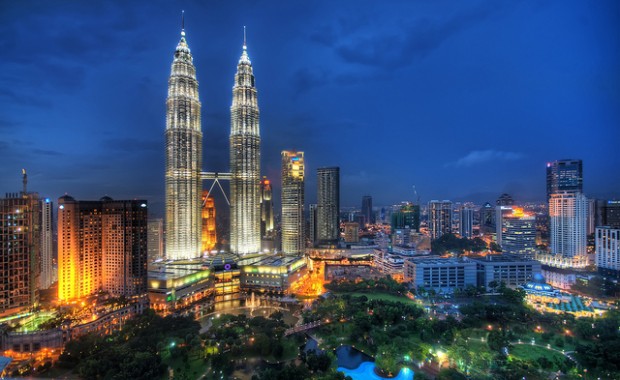 Image credits: Trey Ratcliff
Kuala Lumpur, the capital of Malaysia, is a modern city with a skyline dominated by skyscrapers, minarets of mosques and domes of temples. It's an extremely culturally diverse city, home to bustling markets, lively shopping streets and many an architectural highlight – particularly the Petronas Twin Towers are a major attraction.
7. Krabi, Thailand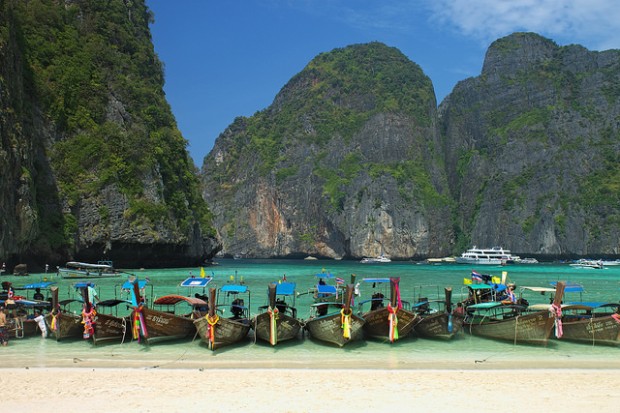 Image credits: Nicolas Vollmer
Krabi is a province in Thailand that's home to numerous world-class beaches. The whitest sands and bluest waters make this a hugely popular travel destination in Southeast Asia. This is where Ko Phi Phi is located, the very place where the movie The Beach was shot. Although some areas are packed with tourists, it's not hard to find some secluded beach somewhere along the coast or on an island.
8. Bali, Indonesia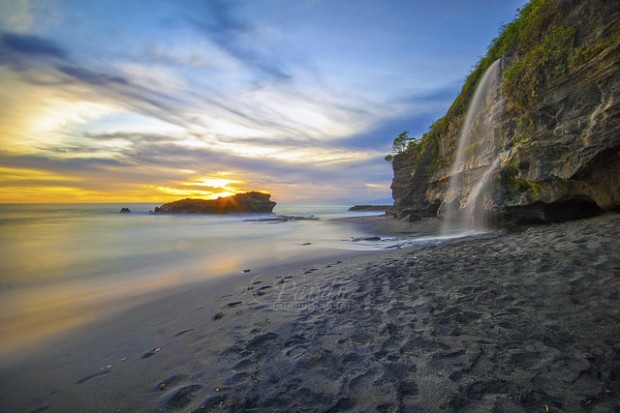 Image credits: Pandu Adnyana
The backpacker mecca of Southeast Asia, Bali is a small Indonesian island that has more to offer than just night-long parties and sandy beaches. Despite its small size, the island has a huge variety of attractions, from some of the world's best surf beaches to countless temples and adventurous hikes to summits of volcanoes.
9. Bagan, Myanmar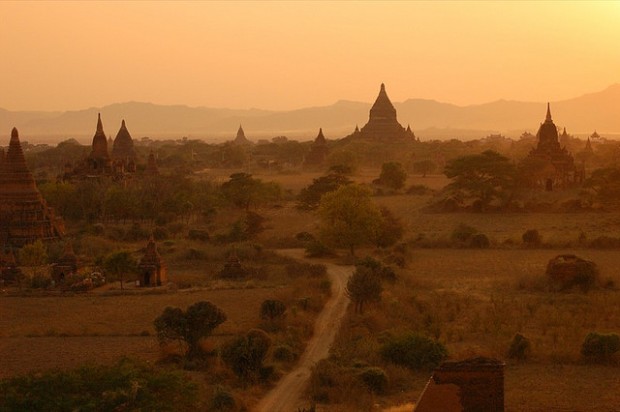 Image credits: Nobuhiro Nikushi
Since Myanmar opened its borders a few years ago, it has embarked on a journey to the top of the list of travel destinations in Southeast Asia. As everything is still relatively unspoilt by mass tourism, the sooner you visit the better. One particularly great highlight is the city of Bagan and its (literally) thousands of temples.
10. Killing Fields, Cambodia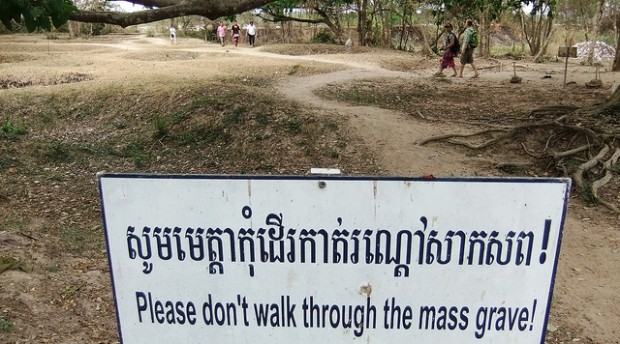 Image credits: Toby Simkin
By far the most macabre destination on this list, the Cambodian Killing Fields are a mandatory stop on any tour of Southeast Asia. It's an essential "attraction", right up there with Auschwitz and other extermination camps, showing the horrors that humans are capable of. There are no less than 20,000 mass graves; the torture rooms can be visited; and many bones and skulls can be seen all over the place.
11. Hoi An, Vietnam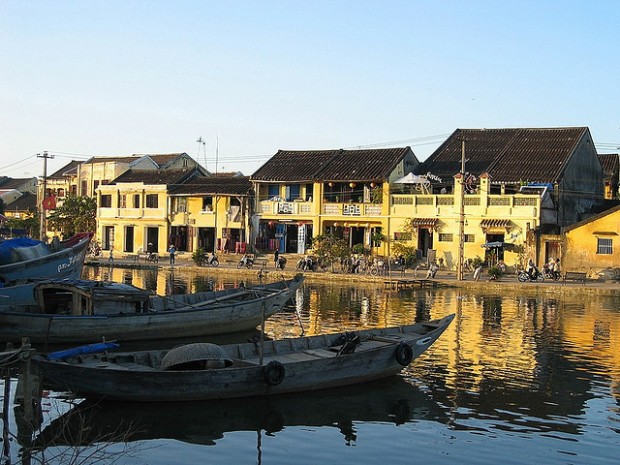 Image credits: thriol
The well-preserved Ancient Town of Hoi An is a UNESCO World Heritage Site. It's an extraordinary example of a Southeast Asian trading port between the 15th and 18th century. Visiting it is like stepping several centuries back in time and is a memorable experience. Four fascinating museums highlight the history of the area.
12. Chiang Mai, Thailand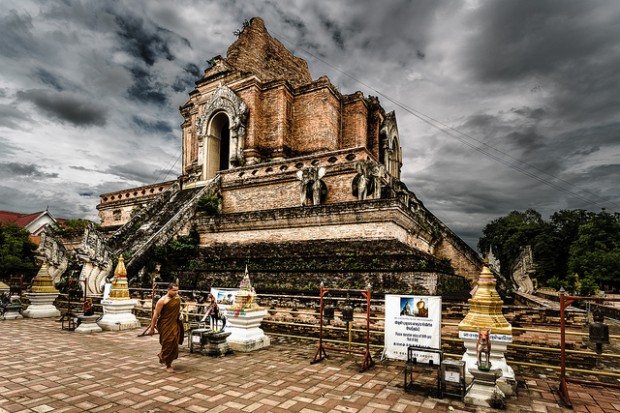 Image credits: Tore Bustad
Renowned around the world for its food scene, Chiang Mai is northern Thailand's biggest and most culturally important city. Blessed with a relaxed atmosphere, surrounded by beautifully green hills and home to some of the world's greatest cuisine, Chiang Mai is a tourist hotspot in Southeast Asia. Additionally, the annual Full Moon Lantern Festival, locally known as Yee Peng, attracts even more visitors.
Also read: 8 Best Destinations in Southeast Asia for the Water Sports Enthusiast