Never trekked a glacier before? Boy, you've been missing out! Think: the frosty air against your skin, your crampons clinking against the floor, and expanses of ice and white! You, standing at a lone spot, gazing at all that is around you, feeling accomplished and proud because you've made it! You've conquered this glacier. Truly, this is not one for the faint-hearted, but definitely an experience that will surely last you a lifetime as you get blown away by Mother Nature's magnificent creations.
Don't worry if you haven't climbed one before though, because with our guide to the top 10 glacier adventures in the world, you can find one that suits your needs.
Get ready to have the time of your life!
1. Sólheimajökull Glacier, Iceland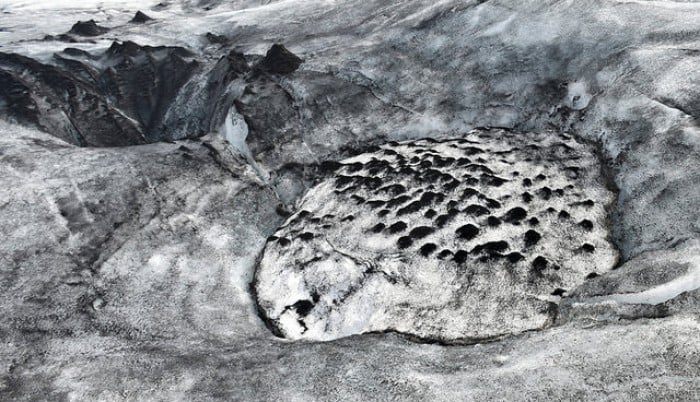 Image credit: joxeankoret
I mean, for goodness sake, Iceland has 'ice' in its name! So climbing an icy glacier in this land is a definite MUST. And for a more unusual experience, check out the Sólheimajökull Glacier that's a pretty moderate climb! And, as you can already tell from the photo, what's so unique about this glacier is its colour, what's with the ice being blackened by centuries of volcanic eruptions. Cookies and cream, anyone? Combined with the surreal looking ice formations and deathly sinkholes, this glacier truly has an otherworldly feel that no other glacier treks can provide!
Also read: 23 Photos That Show Why Iceland Is The Last Place You Should Ever Visit
2. Root Glacier, Alaska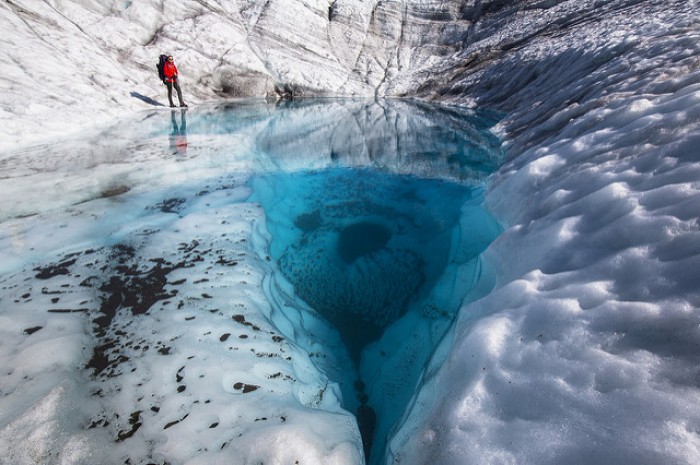 Image credit: National Park Service, Alaska Region
Seeing glaciers in Alaska is the quintessential experience in this land, and you know what's even better? Trekking on one, of course! And there's no other better glacier to trek than the Root Glacier, what's with gorgeous blue pools, the towering Stairway Icefall (a totally magnificent vertical wall of ice!), and stunning blue-ice caves! Trust me, this scenery-packed glacier is one you won't be forgetting any time soon.
3.  Vatnajökull Glacier, Iceland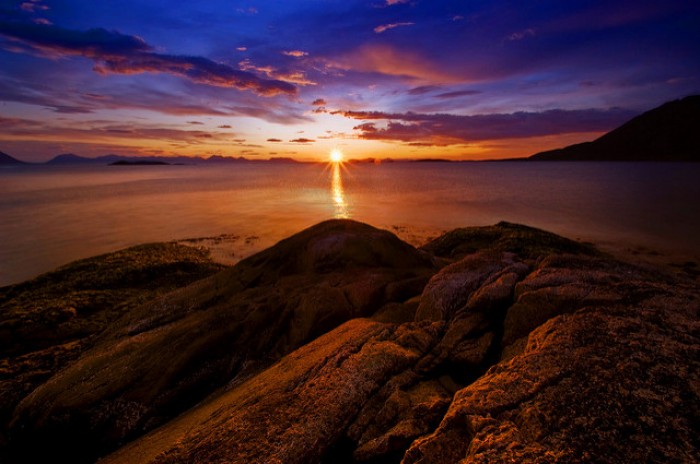 Image credit: johnny myreng henriksen
Experience the midnight sun on the second-largest glacier in Europe, as well as the most popular glacier to view this magical phenomenon from! Only occurring in the summer, catch this natural wonder as you trek along this glacier. Surrounded by nothing but the sound of your own breath and the wide expanse of ice, gaze in wonder as you soak in the golden, rosy glow of the midnight sun!
4. Perito Moreno Glacier, Argentina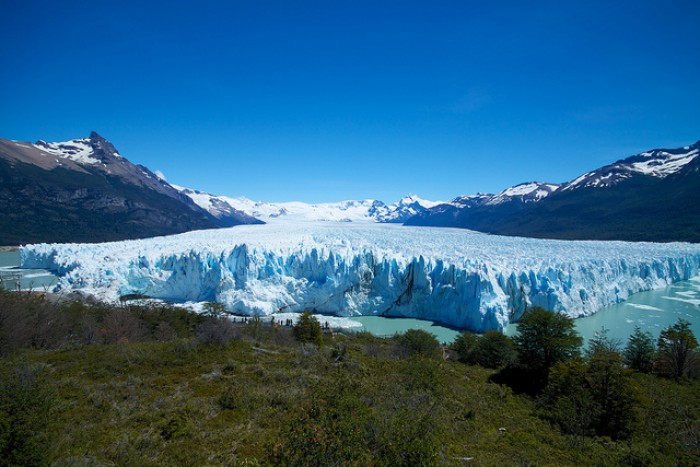 Image credit: McKay Savage
This 30 kilometre long glacier is seriously stunning, and stretches so far out on each side that it really dominates the whole landscape. As you trek along this gigantic piece of ice, take joy in hearing a loud crashing sound emitting from blocks of ice breaking off, and if you're lucky enough to have a view of the edge, marvel at the magnificence of this large chunk of ice crashing into the icy waters! Also drink from the pools that you'll encounter if you have the chance – the stuff that pure waters are made from.
5. Aletsch Glacier, Switzerland

Image credit: Richard Allaway
The largest glacier in the Swiss Alps, as well as the longest glacier in Europe, this beauty is under the UNESCO World Heritage Site list, and provides you with a stunning view like no other! Pro tip: find a tour package that includes Bettmerhorn or Eggishorn to really take in the colossal size of this glacier! Seriously, it looks like a giant drove his motorbike through an icy road.
6. Angel Glacier, Canada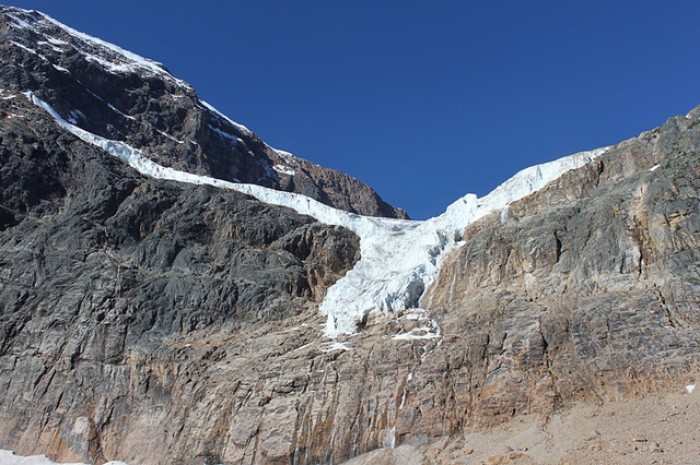 Image credit: Matt Howry
Named so because its unique shape looks like angel wings, this glacier is unfortunately melting rapidly, and will soon lose its wings forever, so better hurry catch a glimpse of heaven before it's gone! Also be super impressed by the towering Mount Edith Cavell that this glacier rests upon, with its summit standing high at 3,363 metres. A two-in-one view of a glacier and an impressive mountain? Sign me up!
7. Fox Glacier, New Zealand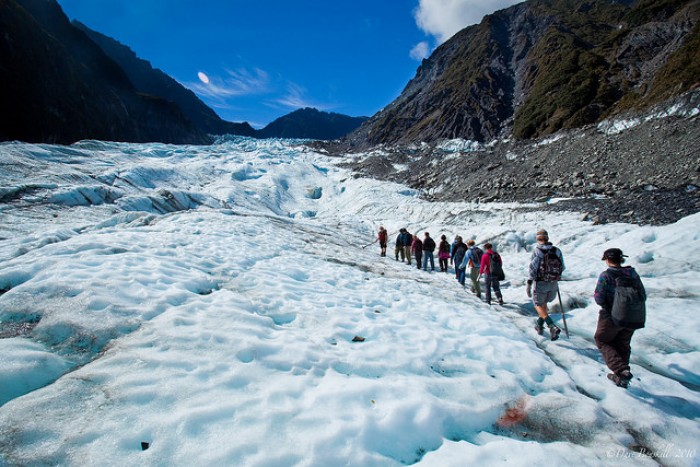 Image credit: Flying Kiwi Tours
At the land full of adrenaline junkies, a glacier climb would be the icing on top this very sweet cake. At 13 kilometres long, this is one of the most accessible glaciers in the world – and extremely beautiful, with it's body turning from snow-white to icy-blue to cookies-and-cream as you trek along! The nearby town offers a plethora of treks that ranges from beginners to advanced, so it's pretty good for your first glacier climb!
Also read: Top 10 Adventure Activities in New Zealand
8. Franz Joseph Glacier, New Zealand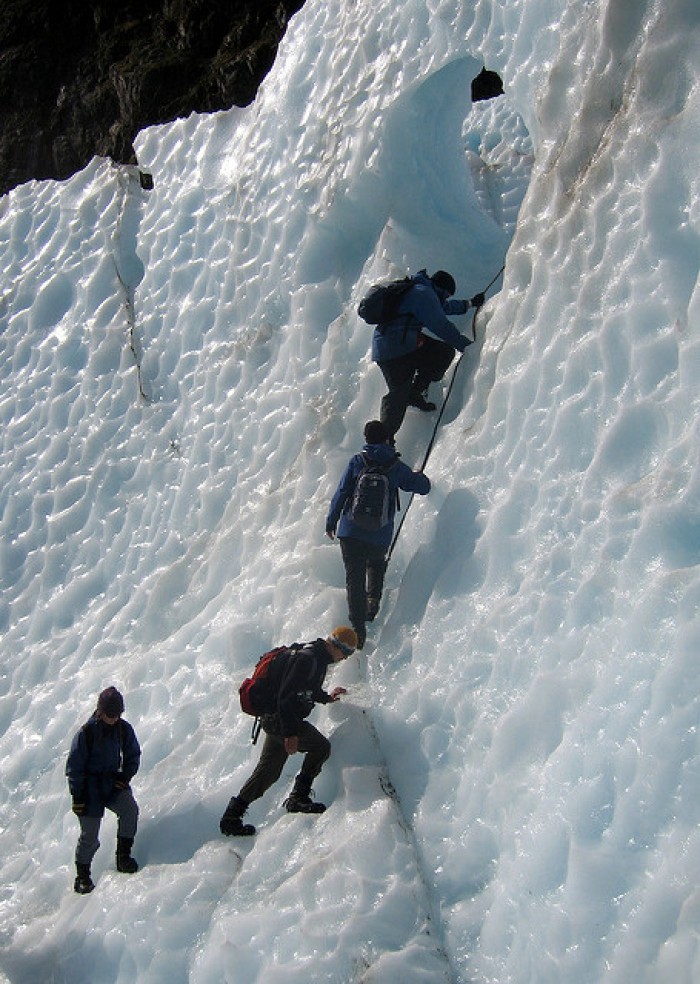 Image credit: Abi Skipp
Yes, so this one's from NZ too. So sue me! I can't help it that New Zealand's home to two of the world's most accessible glaciers in the world, can I? This one's also pretty good for first-timers. And get this: you can choose to take a scenic helicopter ride to this magnificent glacier, before descending to marvel at the ice reminiscent of Elsa's castle from Frozen, as well as climbing the towering pinnacles on a harness for the more daring! Pretty exciting, aye?
9. Laguna Glaciar, Argentina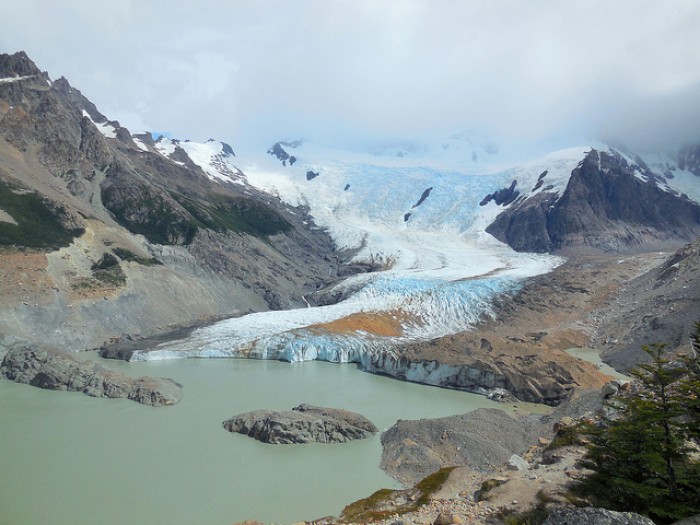 Image credit: Juliane Schultz
Feast your eyes on not only the glittering ice from the glacier, but on the underground lagoons that this place boasts as well! There's also an above-ground lagoon, which meets the glacier right at its foot! A pretty spectacular sight to behold whilst on your trek, if I do say so myself.
10. Mount Everest, Himalayas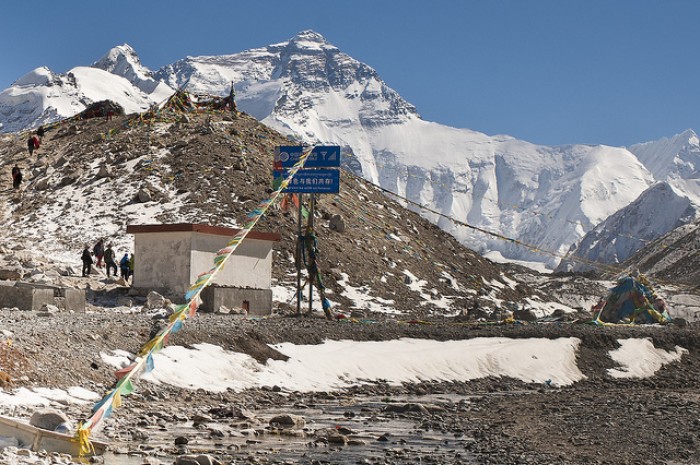 Image credit: Göran Höglund (Kartläsarn)
Okay, so this one's not strictly a glacier, but you will be trekking through some anyway, along with pine forests, ridges, and more as you go on this once-in-a-lifetime climb up the tallest mountain on Earth. Need I say more?  
Also Read: 17 Southeast Asia Trails on Every Hiker's Bucket List
Pretty spectacular, huh? But like I said, these ain't for the faint-hearted. Find out which glacier and tours best suit your physique and level, before embarking on a journey that will give you the time of your life!
Happy climbing, everybody!