Tokyo is a great shopping destination, with shops selling almost everything you need to satiate your material desires – the latest electronic gadgets, anime merchandises, branded goods, trendy clothes and more. Tokyo's many districts are a delight for travellers, whether it is just for sightseeing for hardcore shopping, and most of these districts have their own specialty as far as the goods being sold are concerned.
To help you decide where to go, here's a list of top 10 places to go shopping in Tokyo.
Also Read: How to Travel Tokyo on a Budget in 2015
1. Shinjuku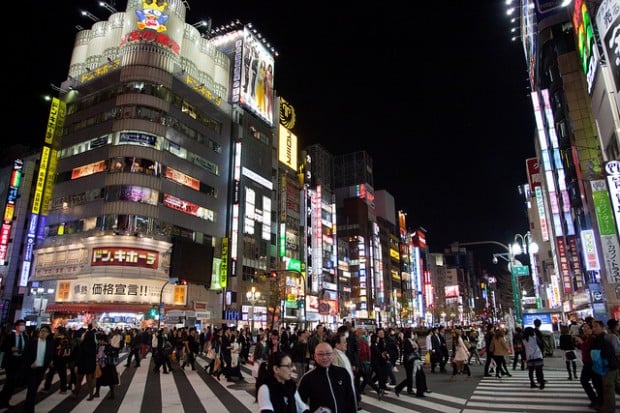 Image Credit: camknows
Around the Shinjuku station is Japan's largest electronics retailers market. This market has around more than half a dozen departmental stores and many other stores of Japan's flagship brands. If you want to buy gadgets, then this might just be the place for you. Other than electronics, there is a myriad of shopping malls around the Shinjuku area, and big brand names can be spotted at every corner.
2. Shibuya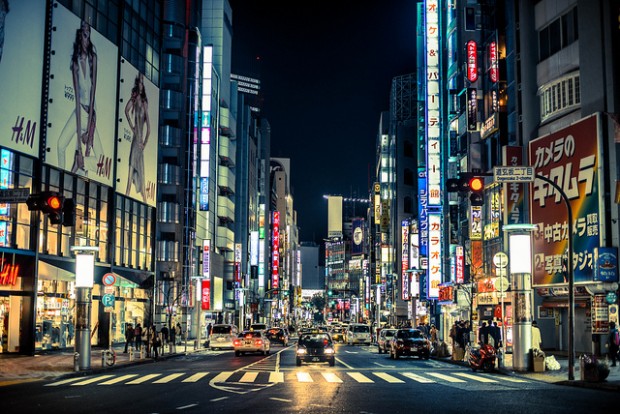 Image Credit: Carlos Donderis
Shibuya is the place to visit if you have a keen eye for youth fashion. It has most of the well-known fashion brand stores and also a plethora of small shops along the streets. Get dressed up, because you will be visiting Japan's busiest fashion streets.
3. Harajuku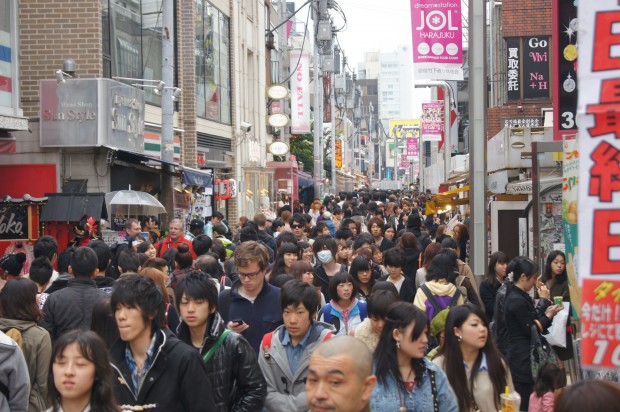 Image Credit: Fredrik Rubensson
If you are visiting Harajuku, then you will get to see two complete opposites on either side of the street. One side are lined with high-end luxury shops while the other side has more economical fashion stores catered to fashionable youths.
4. Ginza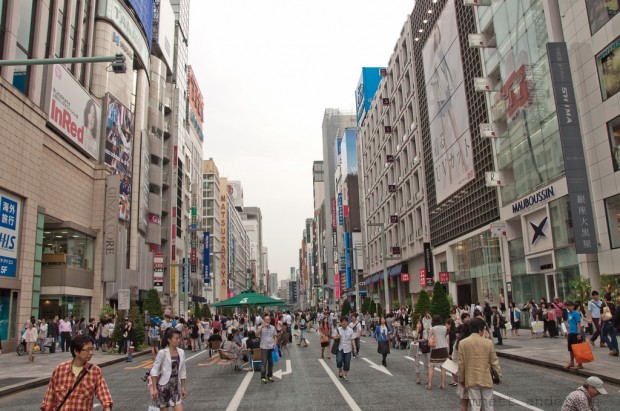 Image Credit: emmett anderson
Ginza is the home for nearly all the upmarket national and international brand names in Japan. And if you are not satisfied after a day in Ginza, you can head down to Yarakucho, which has even more shops and also electronic retailers.
5. Marunouchi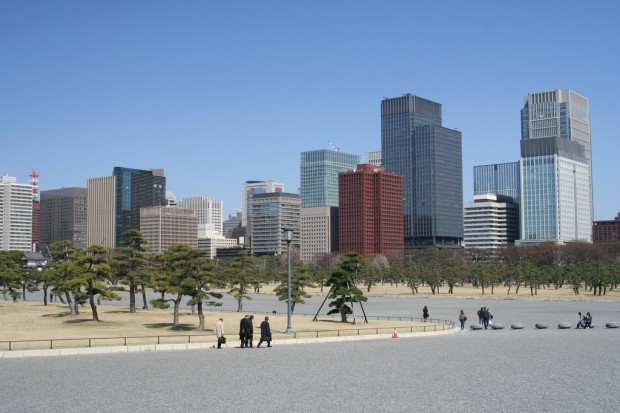 Image Credit: Kristjan
Marunouchi is home to Japan's largest companies' headquarters. Most of the buildings have cafes, and shops and restaurants on the ground floors.
6. Nihonbashi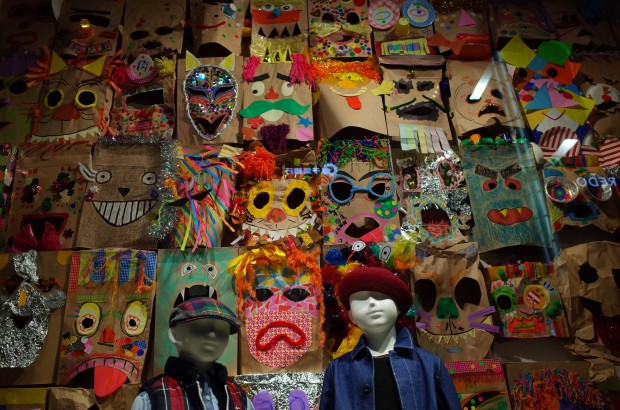 Image Credit: Hideya HAMANO
Home to Japan's first departmental store Mitsukoshi, Nihonbashi district has a long history of being the centre of trade and commerce in Japan. These days Nihonbashi is populated with many small shops that have great historical relevance.
7. Tokyo Solamachi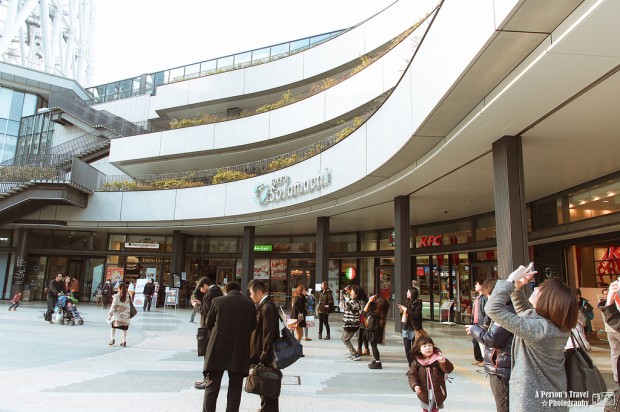 Image Credit: Scott Lin
Located at the foot of the Tokyo Skytree, Tokyo Solamachi is an exciting entertainment and shopping complex with more than 300 shops and restaurants.
Also Read: Fast Tickets Allow Visitors to Beat the Queue for Tokyo Skytree
8. Sugamo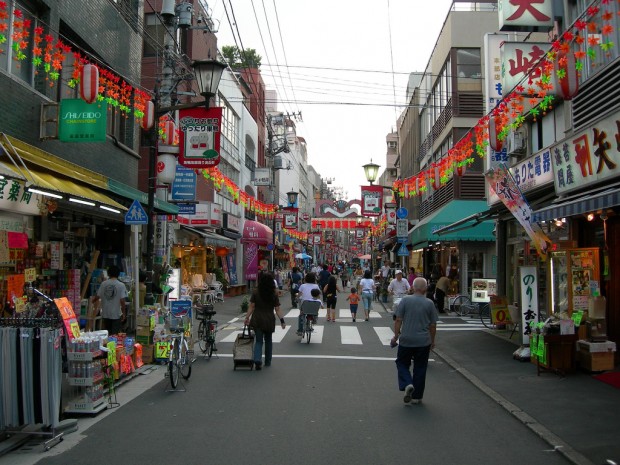 Image Credit: take
Also known as Old Ladies' Harajuku, Sugamo is a street market that has shops containing a little bit of everything – clothes, electronics, books, Buddhist altars and more. This area is popular with the older generation.
9. Odaiba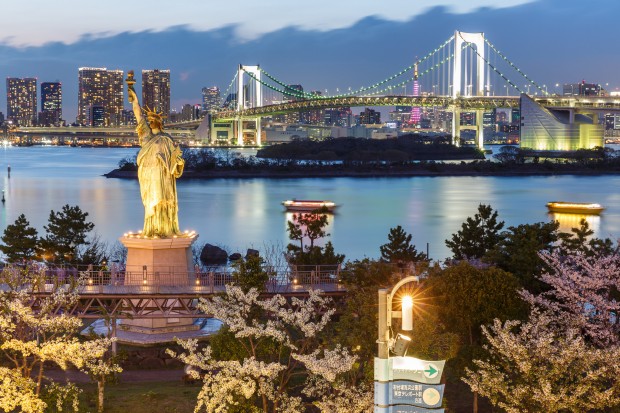 Image Credit: Loïc Lagarde
Located on a man-made island, Odaiba is another popular shopping district in Tokyo bay. It has a Venice-themed Venus Fort shopping mall that is specially catered to young women. Odaiba is also a popular dating spot among youngsters.
10. Ikebukuro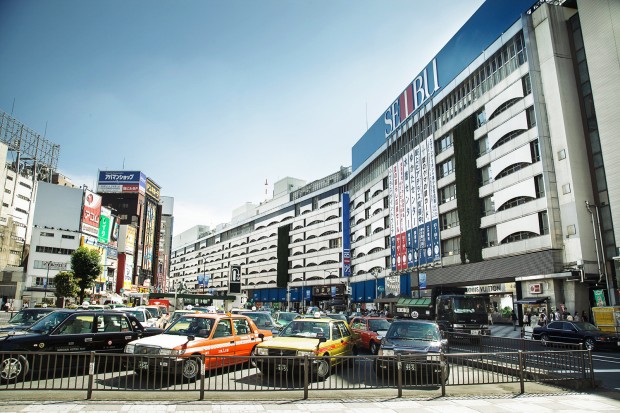 Image Credit: Joonggil Lee
Centered around the Ikebukuro station, this is another big shopping district in Tokyo. Famous for electronic chains and also large departmental stores, Ikebukuro gives shopaholics good reasons to spend their money.
Also Read: Tokyo Bucket List – 20 Challenges for your Next Trip