Japan is a favourite destination for many in winter, with its bounty of activities from skiing to snowboarding. But, away from the popular hotspots like Osaka and Hokkaido, have you ever wondered what the picturesque mountainous region of Tohoku looked like in the winter? 
Boasting a landscape of blanket-white snow amid frost-capped mountains and undiscovered tourist spots of good eats and cultural gems, here are just some of the must-dos when in Tohoku. 
1. Hakkoda Mountains (Aomori Prefecture)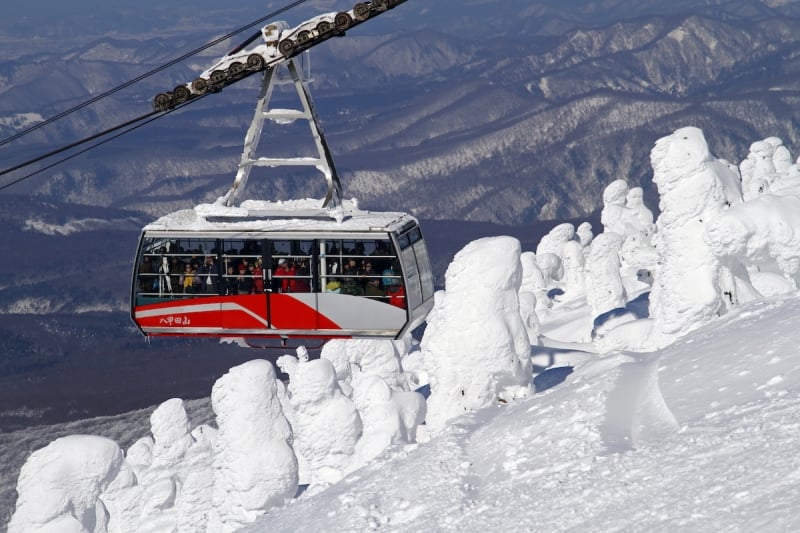 Nothing says revelling in a bird's eye view of Tohoku in winter like hopping on a cable car ride up a mountain. Enter Mount Hakkoda: arguably the best place to see Tohoku's winter wonderland in its full glory. 
Sit back and relax on the 10-minute ride up to the peak while you bask in the snow-capped landscape. For something more adrenaline-pumping, you can even ski or snowboard down the scenic terrain! 
Prices for the cable car ride are at ¥2,000 for adults, ¥700 for elementary school students, and free-of-charge for preschoolers and below.
2. Sanriku Railway Kita-Rias Line: Kotatsu Train (Iwate Prefecture)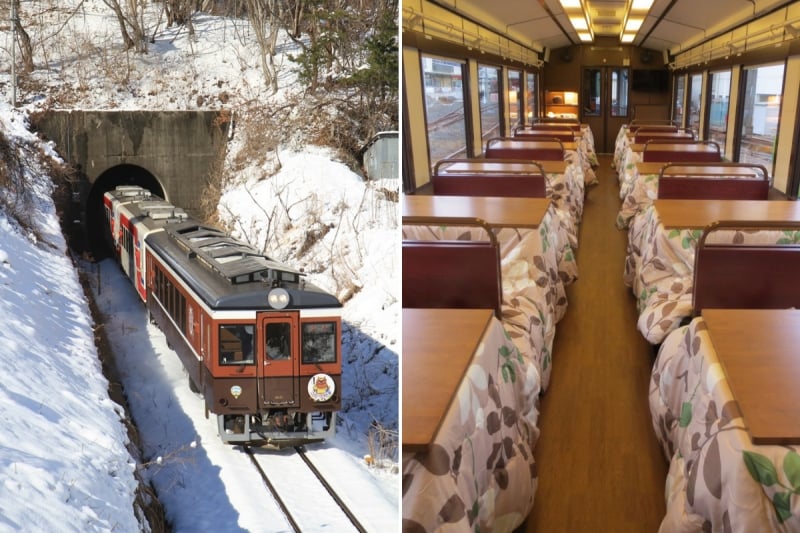 In case you're unaware, a kotatsu is a low, wooden table frame covered by a futon or heavy blanket; a tabletop then rests upon the setup for the user's convenience. An electric heat source usually lies beneath, making for a fantastic heating system to warm yourself up in the winter. 
That is why, a ride on the Kotatsu Train on the Sanriku Railway Kita-Rias Line is the perfect way to experience the ivory scenery of Iwate Prefecture, all while staying warm in the comfort of the train! Dig into fresh seafood straight from Sanriku Coast on your commute, and don't forget to look out of your window when the train makes a stop on a bridge — the view overlooks the vast expanse of the Pacific Ocean. 
While prices depend on where you're travelling to and from, it is approximately ¥2,000 yen. Note: Reserved seats for the dine-in option require an additional ¥300. 
3. Namahage Museum & Oga Shinzan Folklore Museum (Akita Prefecture)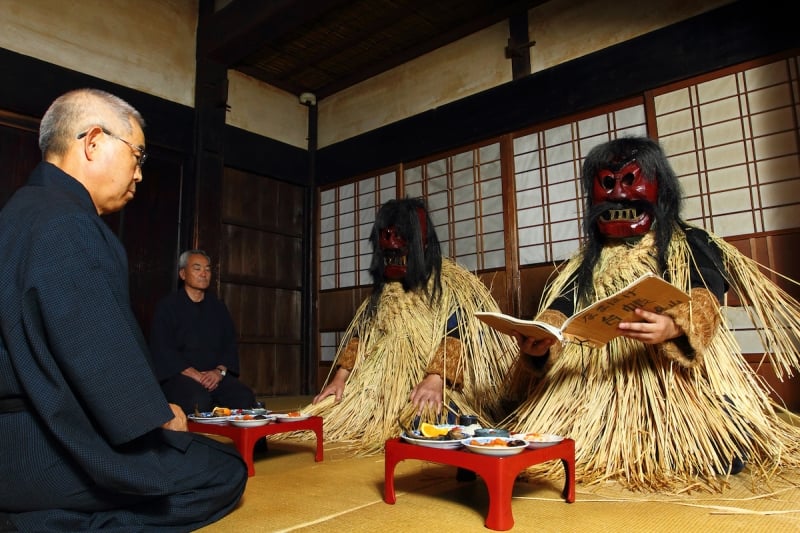 Learn all about the Namahage tradition of demonlike beings at the Namahage Museum & Oga Shinzan Folklore Museum.
Every New Year's Eve is celebrated as a ritual folk event unique to the Oga Peninsula of Akita Prefecture. During this day, the Namahage are portrayed by men donning oni masks and straw capes; this ancient symbol signifies immense luck in harvesting and felicity for the new year. 
4. Miyagi Zao Fox Village (Miyagi Prefecture)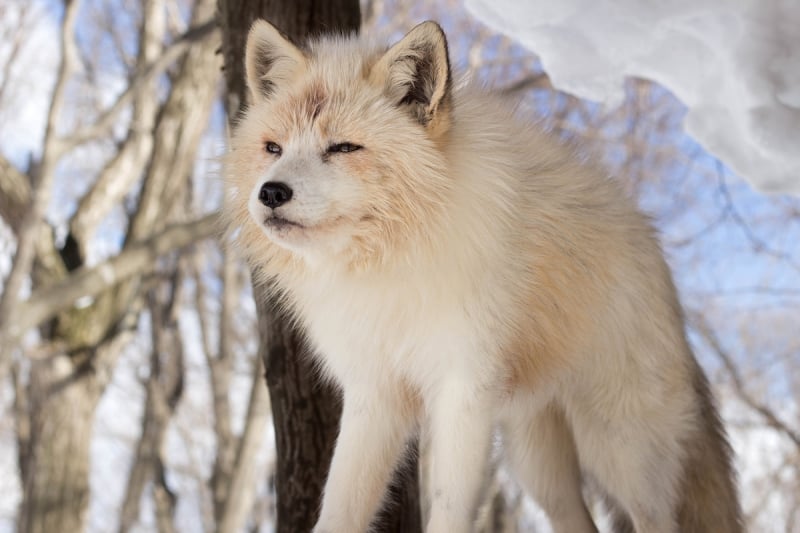 Meet the adorable dog-like wild animal up-close in the lush wintery zoo of Miyagi Zao Fox Village!
More than 100 foxes live in this one-of-a-kind facility in Japan's Miyagi Prefecture; come and see rare breeds like red, silver, and blue foxes! The foxes here are raised in the wilderness, and are left to freely roam around the premises. 
To really immerse yourself in the experience, visitors are even free to enter the grounds and witness a face-to-face encounter of foxes living their everyday life. Also, you'll get the chance to feed and interact with the foxes! 
Prices are at ¥1,000 for junior high school students and above, and are free for elementary school students and below. 
5. Spring Valley Sendai Izumi Ski Resort (Sendai city)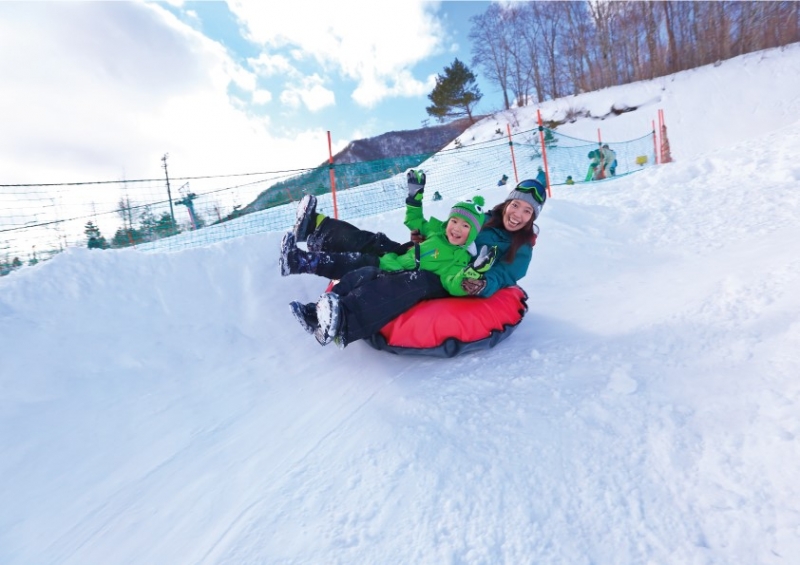 Located 40 minutes away from downtown Sendai is the winter playground of Spring Valley Sendai Izumi Ski Resort! This full-scale snow resort features a myriad of courses like mogul slopes and snow parks — talk about sledding against that picture-perfect alpine panorama! 
Don't forget to head to the Snow Adventure Kingdom, where facilities for all ages can be found. From thrilling snow tubes and sledding courses to fluffy candy cushions and a snow plaza, this family-friendly park is yours to enjoy until 10pm daily! 
6. Tsuruoka City Kamo Aquarium (Yamagata Prefecture)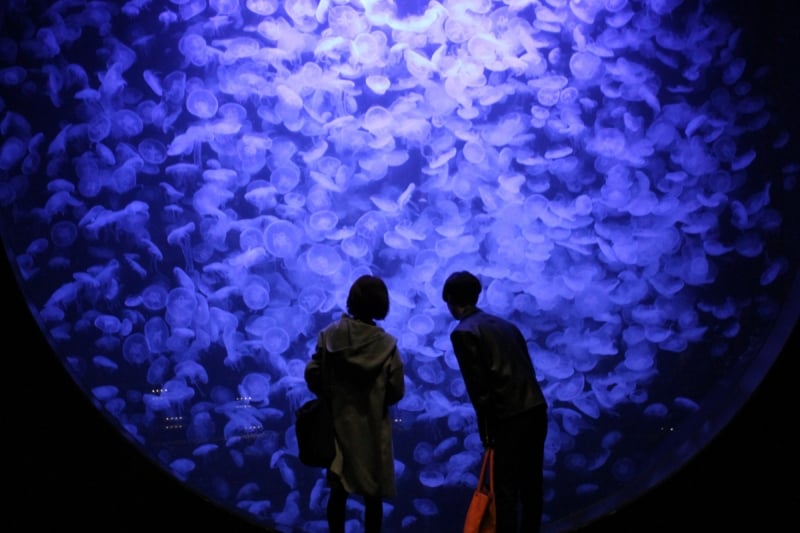 Probably the best jellyfish aquarium in the world, Tsuruoka City Kamo Aquarium holds the Guinness World Record for the most number of jellyfish display types: 60! Not to mention, you can also find 140 jellyfish species here. 
Head to the Kurage Dream Hall to see the different species of jellyfish, before admiring the Jellyfish Dream Theater and Jellyfish Commentary Corner. Here, approximately 10,000 moon jellyfish float in a fluorescent display. 
After your visit, you can enjoy various dishes and goods related to the mesmerising creature! Prices for entry are at ¥1,000 for adults, ¥500 for elementary and junior high school students, and free for preschoolers and below. 
7. Ouchi-juku (Fukushima Prefecture)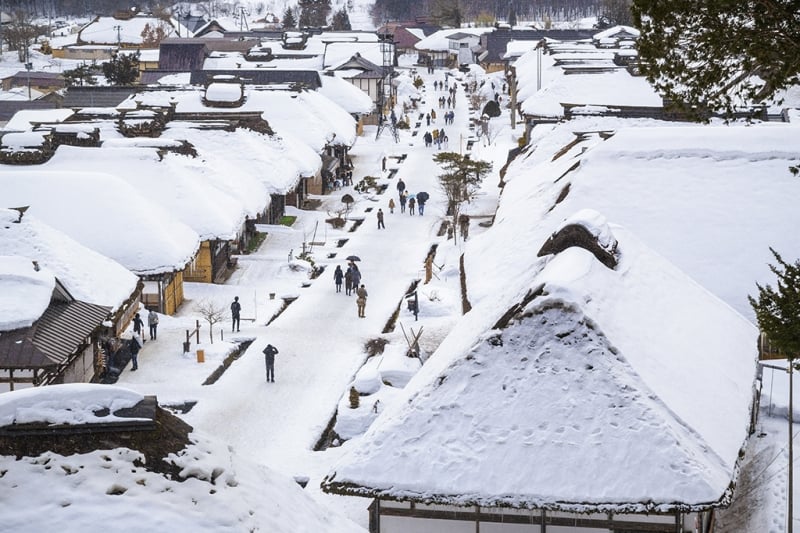 How rare is it to come across a 400-year-old landmark where more than 30 traditional thatched buildings line the main street? 
Enter Fukushima Prefecture's Ouchi-juku, a former small post town that developed during Japan's Edo period. Although beautiful all-year-round, Ouchi-juku is best explored in winter, when the blanket-white frosty landscape makes for an indescribably stunning scene. 
Unsurprisingly, this popular tourist spot is visited by about 800,000 people annually! After spending a few moments walking through the enchanting streets, warm yourself up by eating the town's speciality, negi soba — which is eaten using green onions instead of chopsticks. Don't forget to sample the traditional sweets here, too! 
8. Snowmobile at the Naeba Ski Resort (Niigata Prefecture)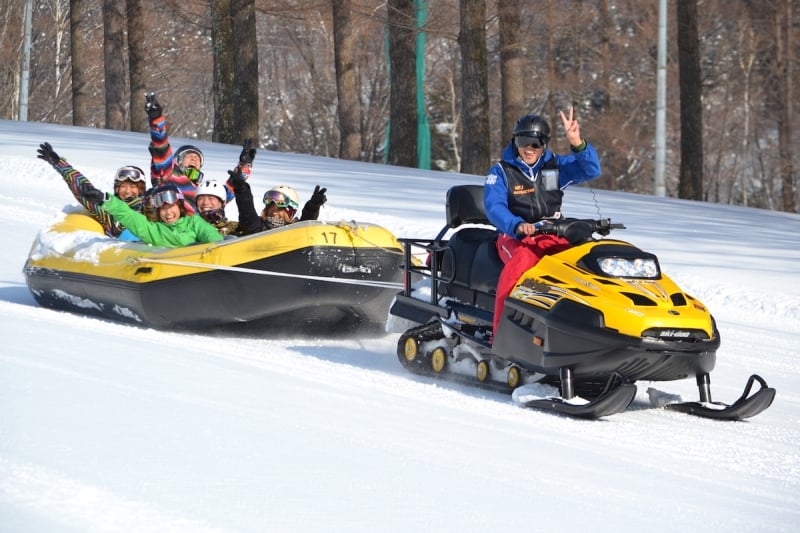 Feel the rush of excitement and chilly air as you snowmobile down the glacial slope of Mount Takenoko! At Naeba Ski Resort, you won't need a license to snowmobile — as long as you're in high school or older, you can choose from one of the many courses available here. 
If it's your first time, try the ski resort's easiest course, which will take less than 15 minutes familiarising yourself with the snowmobile. Once you've gotten a grasp of the vehicle, spend the rest of your time here attempting the other courses.
Prices vary depending on the course you choose, the number of people you're coming with, and your arrival time; it'll range from ¥1,500 to ¥18,000. 
With a medley of activities from cultural gems to exciting winter sports, wouldn't you agree that Tohoku has something for everyone? See you in Tohoku soon! 
To learn more about Tohoku, click here for more details. 
---
Brought to you by Tohoku Tourism Promotion Organization.