When you think of Japan, most will picture the cherry blossoms of spring, or its beautiful winter wonderland. But a lesser celebrated, yet equally captivating season is the country's stunning autumn, which falls between the mid-September to November period. During this transition, Japan's natural landscape is decked out in a riot of colour, with leaves pirouetting from its trees, awaiting the turn of winter.
If you're travelling to Japan during this autumn season, there's no better place to visit than Nikko, a small city in the mountains in the Tochigi Prefecture. The town is famed for its picturesque earthy landscape and foliage of deciduous trees, as well as its enthralling festivals that'll let you experience the best of this season in Japan. Just 2 hours north of Tokyo, Nikko is the perfect place for a day trip to admire the stunning changing colours of autumn. Here's a list of recommended places to visit and activities to do when you're there: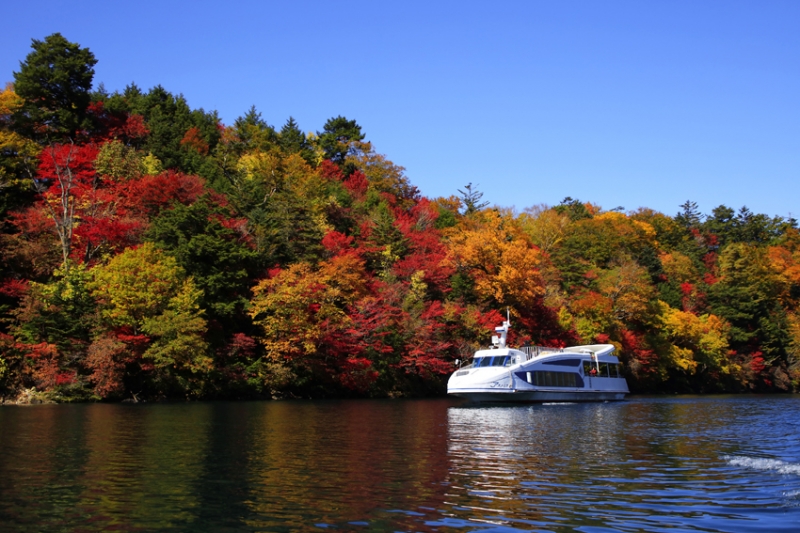 Hop on board this luxurious cruise and take a sail down Lake Chuzenji, a breathtaking natural lake in the mountains of Nikko. Not only will you get a 360° view of the brightly-coloured forests surrounding the area, you can also admire the stunning mirror image of the natural beauty through its reflection in the lake. The cruise itself is designed to exemplify the timeless theme of 'wa', the word meaning 'harmony' in Japanese. Indeed, the whole experience is a therapeutic one that'll let you witness the season's vibrant scenery and make you one with the autumn nature.
When: Daily from 9am – 5pm
Where: 2478-21, Chugushi, Nikko-city, Tochigi
How to get there: From Tobu Nikko station, take a 55-minute bus ride to Chuzenjiko-Onsen bus stop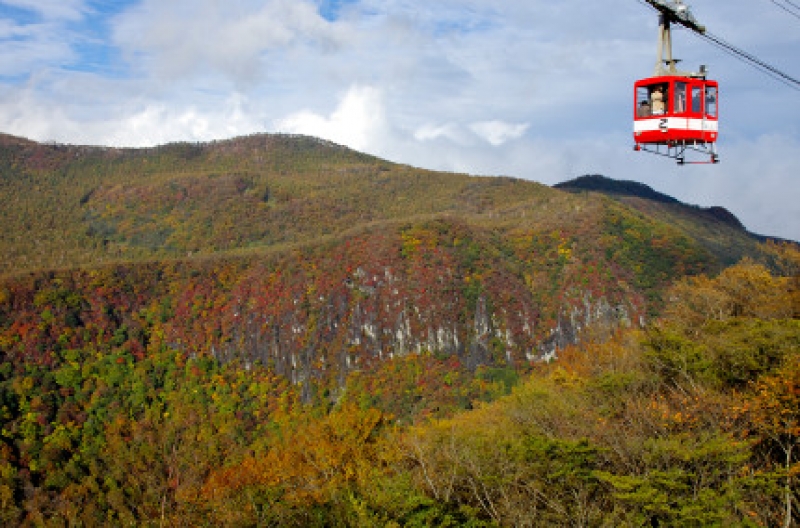 Located at the top of the Nikko Daini Irohazaka Route, Akechidaira's observation deck offers you a magnificent bird's eye view of the surrounding awe-inspiring scenery. From the magnificent Kegon Falls to Mount Nantai, you'll be treated to a brilliant painting of colourful leaves as far as the eye can see!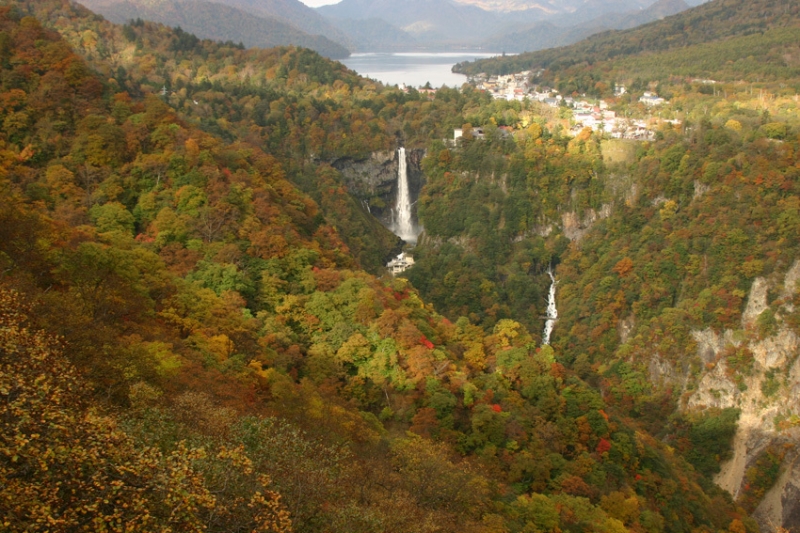 When:
8:30am – 4pm (Apr – Nov)

9am – 3pm (Dec – Mar)
Do note that the ropeway may be closed due to bad weather conditions, so it's best to check its availability beforehand!
Where: 709-5 Hosoomachi, Nikko-city, Tochigi
How to get there: From Tobu Nikko Station, take a 40-minute ride on the Tobu Bus towards Yumoto-Onsen or Chuzenji-Onsen and alight at the Akechidaira bus stop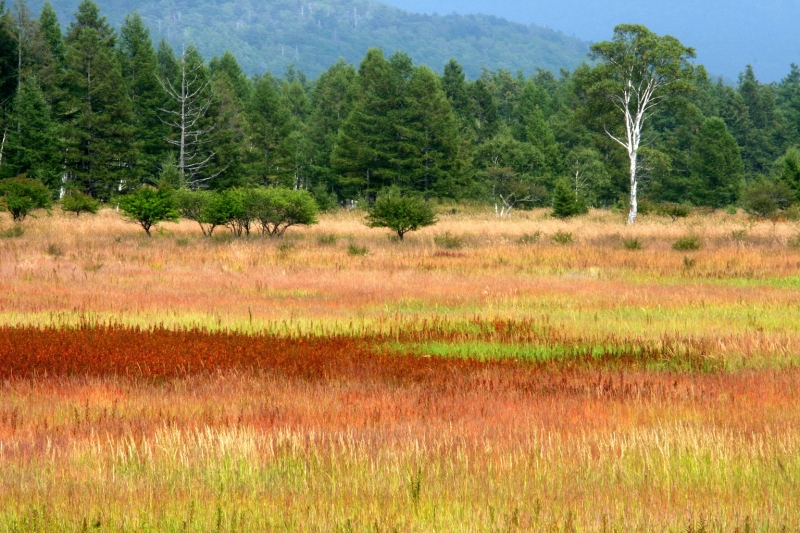 These two marshlands are some of the most famed and renowned wetland areas in the entire country. Senjogahara is famous for its adventurous hiking courses and nature trails that'll take you up close and personal to over 350 kinds of wild plants, numerous species of wild birds, as well as Mount Nantai in the distance. Similarly, Odashirogahara is a unique grassland area that is home to the famous Japanese white birch tree known as "the lady of Odashirogahara", recognised as one of the best spots for nature photography in Japan. A trip to these two marshlands will give you the digital detox you need to appreciate the beautiful autumn foliage of the country.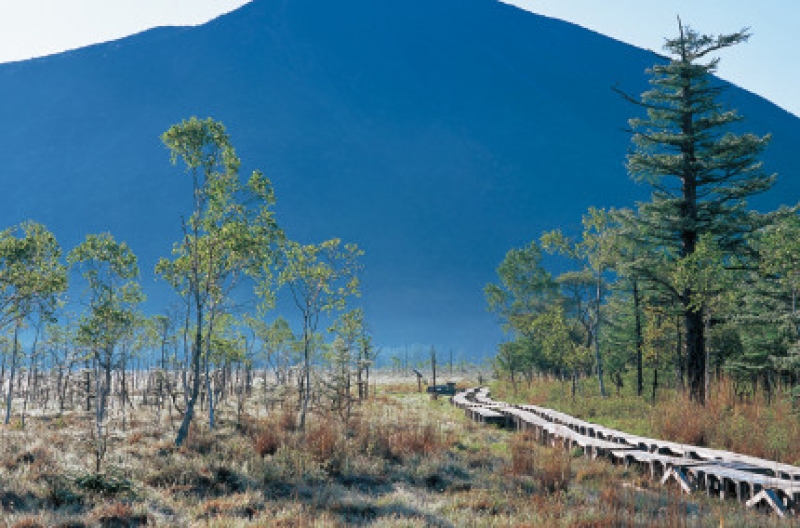 Where: Chugushi, Nikko-city, Tochigi
How to get there: From JR or Tobu Nikko Station, take the Tobu bus to Sanbonmatsu bus stop. The journey will take approximately 50 minutes
4. Imaichi Yatai Matsuri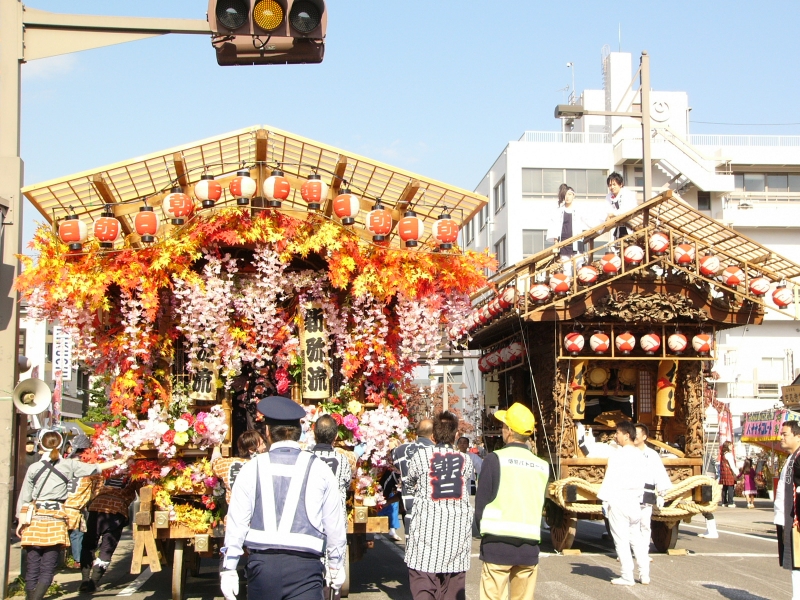 The Imaichi Yatai Matsuri is an extravagant festival that transforms the quotidian streets of Nikko to a vibrant celebration of the traditional Japanese culture which dates back to the Edo period. During the festival, the roads of Imaichi Station would be decked out with food carts, street games, traditional music performances, and even massive festival floats to get you into merrymaking spirit of the autumn celebrations. And at night, lanterns on the float will light up to give you a splendid quintessential Japanese autumn experience. For an alternative look into the diverse and dynamic heritage of the country, this is something you'd definitely not want to miss!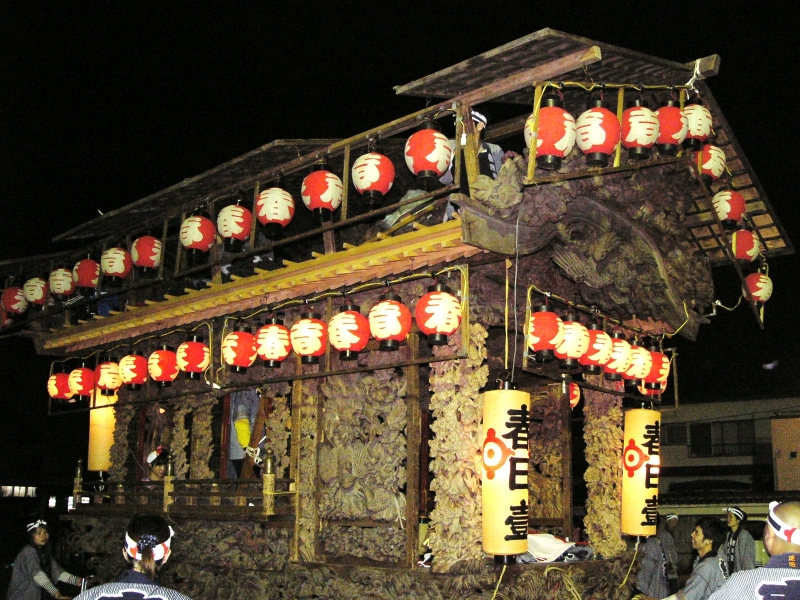 When: 15 October 2017, 1pm- 7pm
Where: Road in front of JR Imaichi Station, Nikko-city, Tochigi
5. Nikko Toshogu Shrine Autumn Grand Festival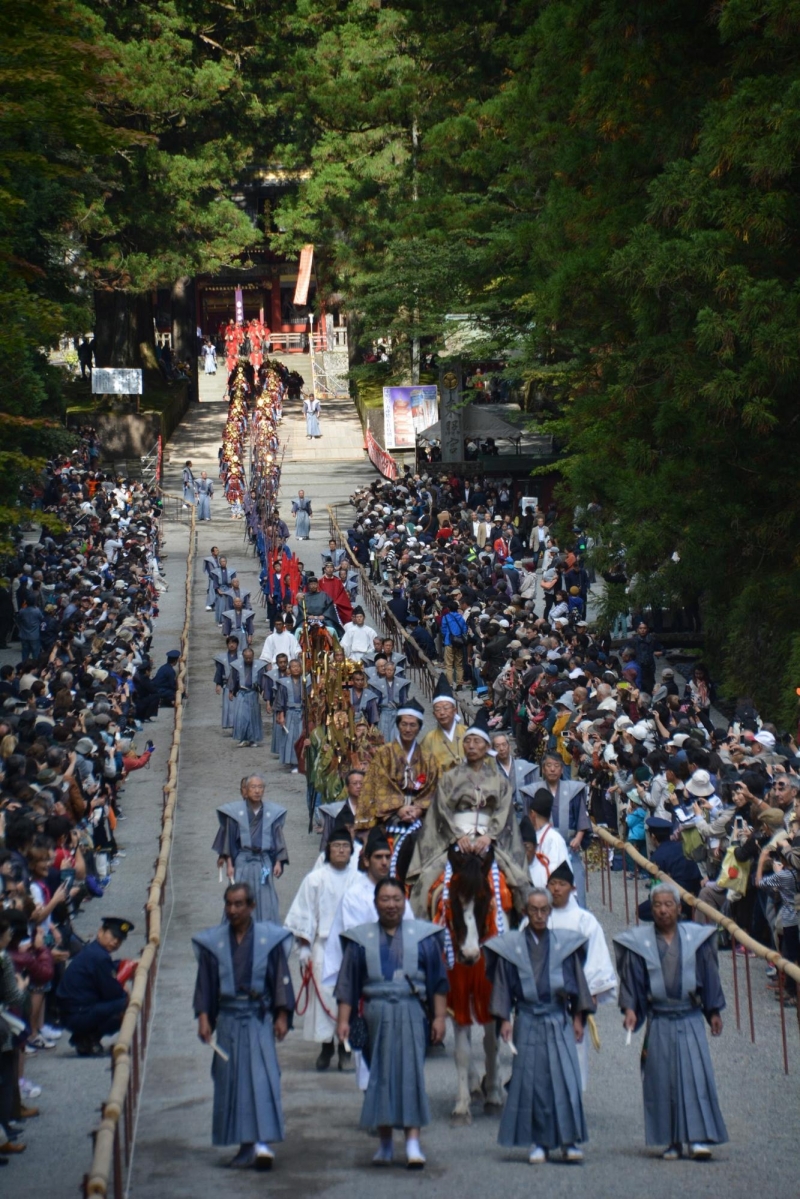 Held at the World Heritage Site of Nikko Toshogu Shrine, this festival is a grand ritual procession known as the "Parade of 1000 Samurai Warriors". Starting from Futarasan-jinja Shrine, the march consists of over 800 people dressed in traditional Samurai and Warrior costumes, complete with weapons like guns and spears. Dating back to the 17th century, this rendition of the ritual is a reproduction of the original funeral ceremony of the First Shogun of Tokugawa, who died in 1616. Apart from the procession, there will be a Yabusame performance, featuring dexterous equestrian and kyudo skills, which was a popular archery sport of the ancient Samurai warriors.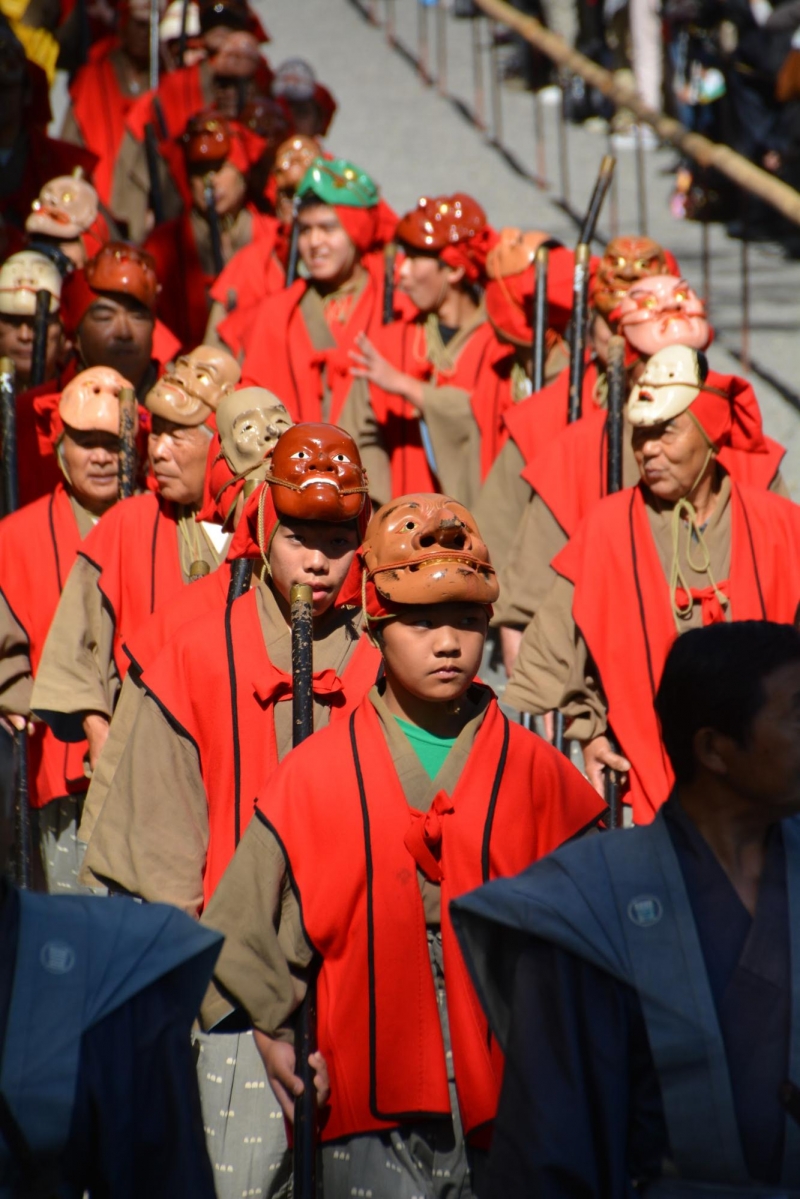 When: 16 and 17 October 2017, 10am – 5pm
Where: Nikko Toshogu Shrine
How to get there: From JR Nikko station, take the Tobu bus to Shinkyo bus stop, where the shrine is only a 5-minute stroll away.
What's stopping you from experiencing these exciting autumn activities in Nikko? To make the most of your day trip, get a "Nikko All Area Pass" ticket that includes the a round-trip train ride to and from Asakusa station in Tokyo, and unlimited train and bus rides within the free zone in Nikko. As passes are limited, reserve your ticket online, or purchase them from the following ticket offices in Japan: Tobu Tourist Information Centre Asakusa, Tobu Group Tourist Plaza (at Tokyo Solamachi East Yard), and selected offices of Tobu Top Tours.
For more information on Tobu Railway services, discount passes and other usual sightseeing information, bookmark their official website and Facebook page. With that, you'll be all set to experience the breaktaking beauty of Nikko this autumn!
---
Brought to you by Tobu Railway Group.