A comfortable flight marks a great beginning or end to an exciting journey. If you're one who appreciates the importance of flight experience, Japan Airlines is the perfect choice for your flights to Japan (and beyond).
Here are some of the reasons why it's time for you to fly with Japan Airlines.
Also read: 12 Places in Japan Too Stunning To Be Real
Daily Flights Between Singapore and Tokyo
There are multiple flights daily from Singapore to Tokyo (both Haneda and Narita airports) and vice versa. You'll be sure to find a flight time that fits well into your itinerary.
Daily flight operations*:
| | | | |
| --- | --- | --- | --- |
| Flight Number | Aircraft | Departure Time | Arrival Time |
| JL036 | 777-200ER | Singapore, 21:50 | Tokyo (Haneda), 05:50+1 |
| JL038 | 767-300ER | Singapore, 01:50 | Tokyo (Haneda), 09:50 |
| JL712 | 767-300ER | Singapore, 08:10 | Tokyo (Narita), 16:20 |
| JL035 | 767-300ER | Tokyo (Haneda), 00:05 | Singapore, 06:15 |
| JL037 | 777-200ER | Tokyo (Haneda), 11:30 | Singapore, 17:30 |
| JL711 | 767-300ER | Tokyo (narita), 18:10 | Singapore, 00:35+1 |
*Flight schedule is subject to change without prior notice
Amazing In-Flight Meals


Image credit: Japan Airlines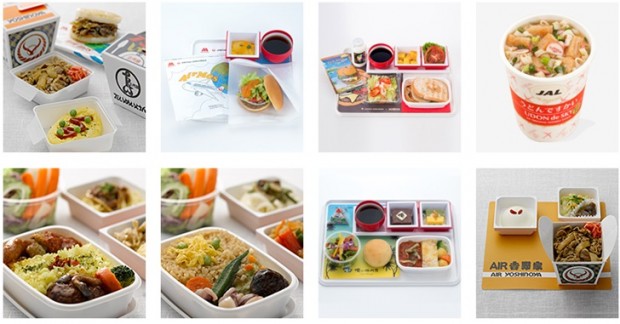 Image credit: Japan Airlines
Japan boasts an impressive food scene and of course, JAL does not disappoint in this area. On top of the usual plane food options, JAL also serves creative gourmets and collaborative cuisines, where they work with famous food branches in Japan.
Chance to Experience JAL SKY SUITE
Japan Airlines takes great pride in ensuring the best seating comfort for their passengers. The JAL SKY SUITE, which is available across all classes, provides excellent seating arrangements and comfort features.
Economy Class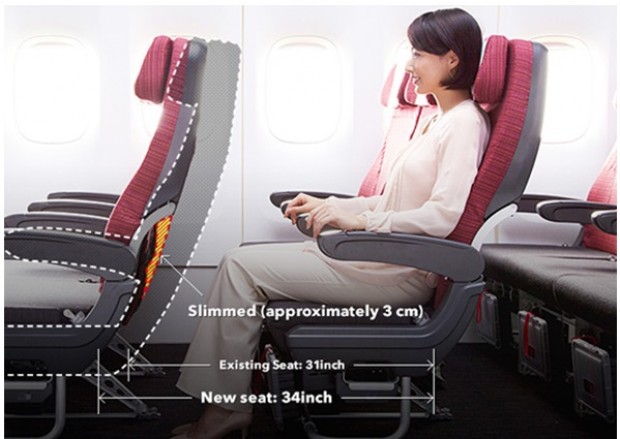 Image credit: Japan Airlines
Boasting the title of "World's No. 1 Economy Seats", Japan Airlines is the first Japanese airline to receive the top honor in the Best Economy Class Airline Seats category. And this isn't the only win for Japan Airlines at the Skytrax World Airline Awards! The airline's newest Business Class seat, JAL SKY SUITE, was also named Best Business Class Airline Seat by Skytrax in 2013.
JAL Economy Class has SKY WIDER seats, which are wider and slimmer than the current JAL seats, thus allowing approximately 10 cm more legroom. Yes, that also means being able to recline our seats more without feeling sheepish about it.

Image credit: Japan Airlines
Other features include unobstructed space under the seats, a 10.6 inch touch-panel monitor for in-flight entertainment, a power outlet, USB port, smartphone holder and accessory holder.
Available on: 767-300ER
Business Class

Image credit: Japan Airlines

Image credit: Japan Airlines
JAL Business Class SKY SUITE wraps passengers in tranquillity, privacy and premium flight amenities. It's so comfortable you're probably not going to want to get off the plane upon reaching your destination.

Image credit: Japan Airlines
For JAL Business Class SKY SUITE, new seats are specially designed for an even higher level of comfort and privacy.
Besides the usual features, flights on JAL Business Class also have premium amenities including adjustable reading lights, large side and meal tables as well as convenient personal storage boxes.

Image credit: Japan Airlines
Food wise, passengers are allowed to choose from Western and Japanese cuisines, and there is also a delectable selection of JAL wine and sake available.
Available on: 767-300ER flights
Also read: 9 Places in Japan that are Totally Instagram-worthy
Better Connection from Singapore to North America via Tokyo
JAL has also been progressively deploying its flights on more routes, including routes to/from North America. From Narita and Haneda airports, JAL flies to cities such as Boston, Chicago, New York, Los Angeles and San Francisco.
Flying with Japan Airlines starts your exciting vacation the moment you step on the plane. Go on, indulge in an amazing flight experience and make your next travel adventure an unforgettable one.