As COVID-19 continues to spread, the best thing to do is keep yourself safe and the ideal way to do that is by keeping your hygiene in check and maintaining social distance. While some of us are lucky enough (for now) to avoid a full lockdown, it's always good to be ready when the tides turn and you have to spend a long time at home. So here are some things to do while quarantined or social distancing!
1. Start your travel journal and plan your next getaway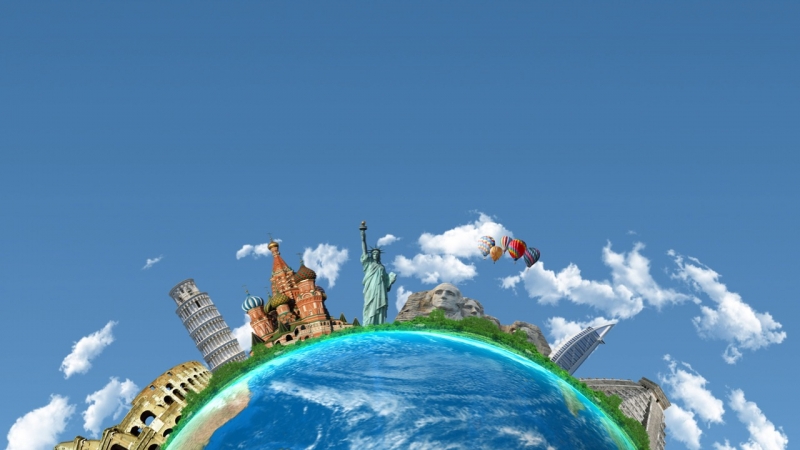 Planning ahead is always a good idea. Although it isn't the best time to be travelling now, penning down your travel plans for the future is always fun! Start a bullet journal and draw up your travel dreams you want to achieve by the end of the year. 
2. Tune in to celebrities' free 'live' sessions on Instagram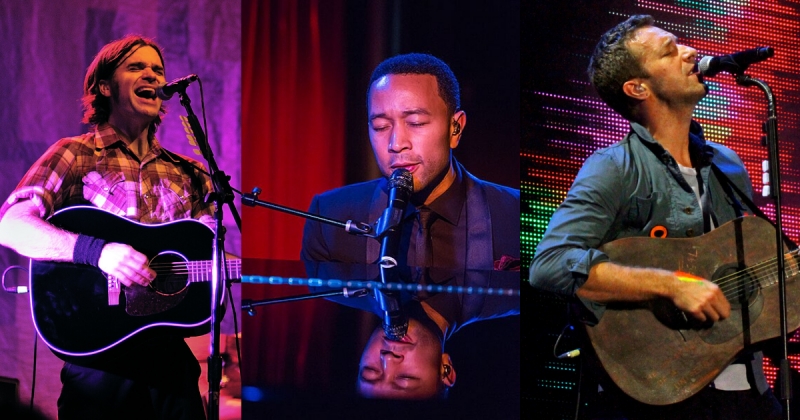 As more people across the world isolate themselves amid the coronavirus outbreak, many celebrities have taken to social media to share their support for all during these trying times. Singers John Legend, Coldplay's Chris Martin and Death Cab for Cutie's Ben Gibbard have recently used the hashtag #TogetherAtHome, promoting live streams where they entertain millions quarantined at home through music.
Singer Miley Cyrus also hosted a "live" session where she shared feel-good stories alongside Demi Lovato. Cyrus also said that she will continue doing "live" sessions with a host of other celebrities as the world battles COVID-19. Actresses Amy Adams and Jennifer Garner also used the platform to kick off an initiative to help parents by reading books for children!
3. Make your own souvenirs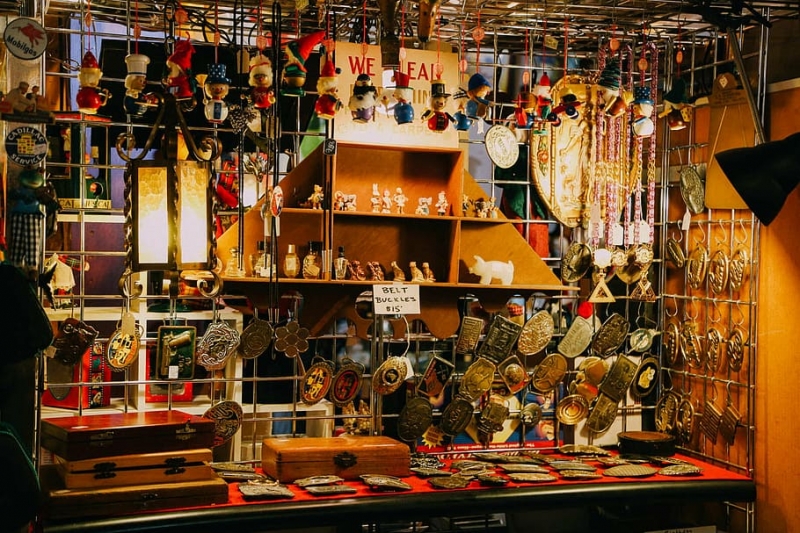 Get creative and start making your own personalised souvenirs! Maybe craft some postcards or make little care packages with local items, cos' DIY souvenirs will definitely make anyone's day. With so many resources online, you can get inspiration easily!
4. Download Duolingo and learn a new language to prep for your next trip
Always wanted to learn a new language, but find that you have no time for it? With Duolingo, learning a new language can be fun and efficient. Built like a game, learning a foreign language with Duolingo takes only 10 minutes a day. With over 30 languages to choose from, the app is free and gives you access to a myriad of content. 
5. Get inspired by listening to travel podcasts
Soak up some travel wisdom from seasoned globetrotters! Listen to exciting stories and useful advice that you could prepare you for your next trip out of the country. With so many podcasts to choose from, you are spoilt for choice! From budget travelling advice to travel addicts sharing their travel stories, there is so much to learn and listen to. For those lazy to research and read, grab your favourite snack and simply turn a podcast on!
Also read: 6 Places With Discounts in Singapore – Freebies Too!
6. Go on virtual tours all around the world while at home!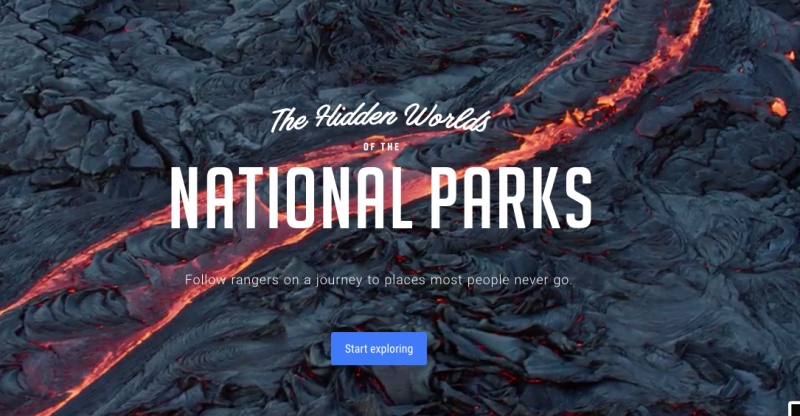 With lockdown in effect in many countries all over the world, there is a rising number of virtual tours that you can take in the comforts of your home. From exploring nature parks to diving in marine sanctuaries, these tours are all available online. Famous museums like Louvre and Guggenheim New York are also offering free virtual tours, where you can explore and learn more about art and culture! There is even one if you want to explore the surface of Mars.
7. Discover new music from all around the world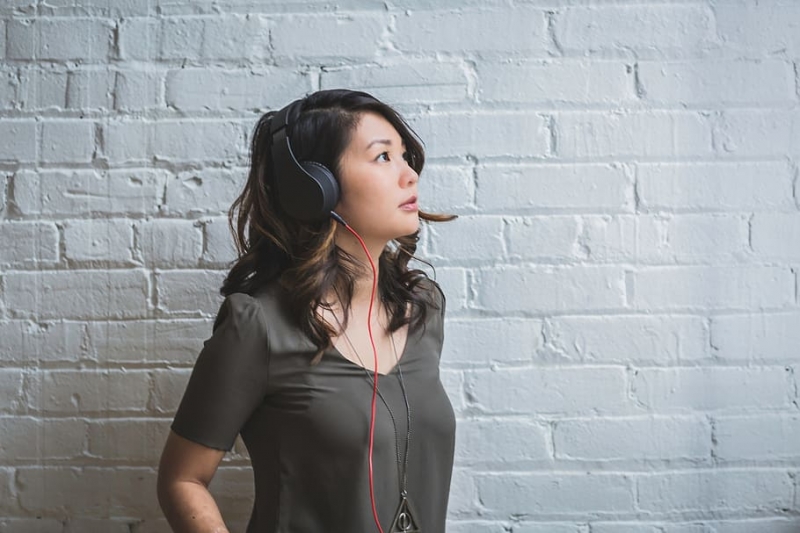 We are often so comfortable with the things that we are used to, to a point that we don't venture outside of our comfort zone. But why settle for mediocrity? Instead of listening to your usual favourite tracks, try venturing into music from all over the world. From the always trending Korean K-pop to the enchanting sounds of Portuguese Fado, music is a great gateway to learn about new cultures without needing to leave home. 
8. Learn how to cook food from the other side of the world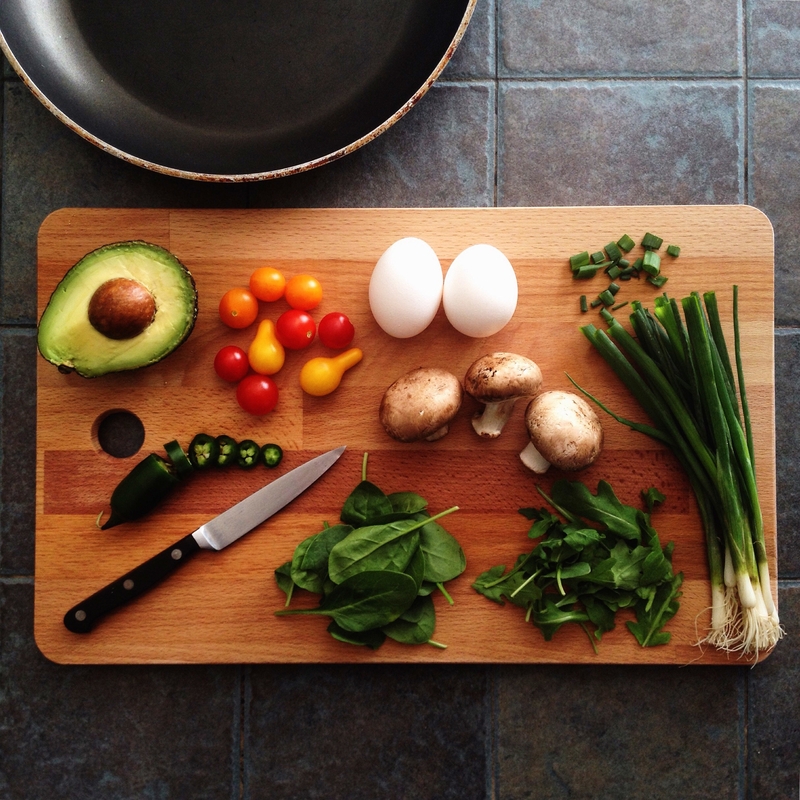 With the Internet, searching for new recipes to learn is as easy as pie. You don't have to start with anything difficult – instead, start small and make your way up as a skilled home-cook. Always wanted to try cooking up something you've never tried? This is the time for it. Who could resist staying in while indulging in delicious food? 
9. Not a confident cook? Support local businesses!
With many delivery apps available at the touch of a button on your phone, order in and get your hands on some delicious food. Cooking at home is always fun, but for those who just don't have the talent for it, buying food from local restaurants is a good idea too. If you're allowed to, go ahead and have some fresh air by patronising local businesses and have your meal to go! Skip ordering from big-chain restaurants and support smaller local stalls, whose businesses are impacted by the spread of COVID-19. 
10. Host a scary movie marathon with your family
Staying in one space with the same people can be pretty frustrating, especially if there is nothing to do but hang around mindlessly. Why not clear out the living room space and camp indoors with blankets, pillows, popcorn and a list of scary movies you wouldn't watch alone? Getting scared together is always a fun idea!
Also read: These Broadway Musicals Will Let You Stream Their Shows for Free
11. Stay active at home with free curated workout playlists on YouTube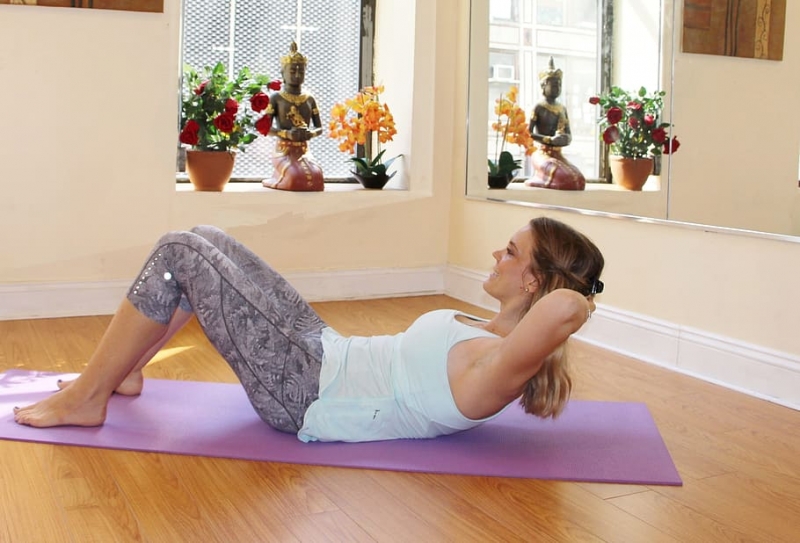 Home to an abundance of workout videos, YouTube is the perfect guide and partner for when you are hoping to stay active and fit at home. With a plethora of workout videos, you can choose from at-home aerobics to yoga! There are also videos with high difficulty levels that could challenge you within the confines of your home. 
12. Make your ultimate bucket list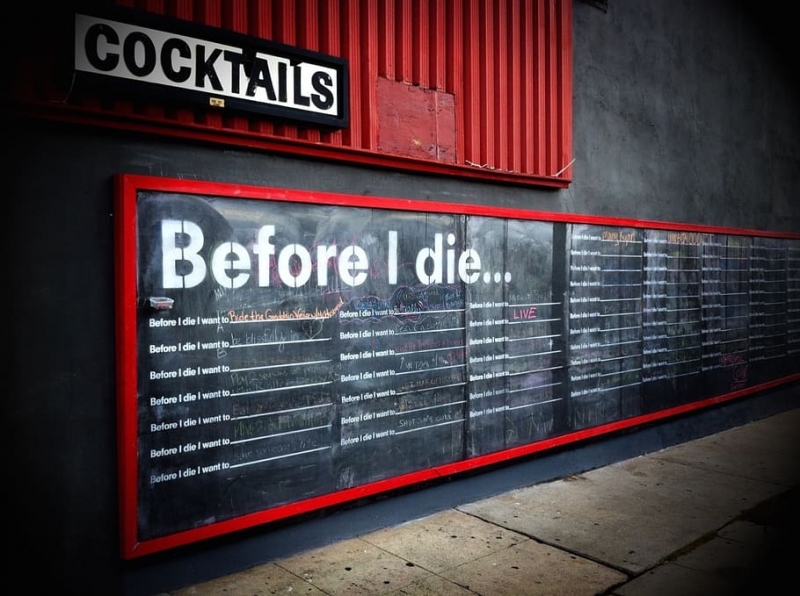 If not now, then when? List down the cities you want to visit and the oceans you want to swim in. Do some research and plan an exotic list of places you have to go at least once in your life. You might be surprised by some of the places you will discover while you're are stuck at home!
13. Get inspired by watching foreign films from all over the world
After Parasite, a movie by South Korean director Bong Joon-ho that won Best Picture at the Oscars this year, you can be sure that there are so many incredible foreign films waiting to be watched and loved! Transport yourself to another place and learn more about foreign art and culture. Need to get inspired to fill up that bucket list? Here is one way to do it!
14. Get to know your own country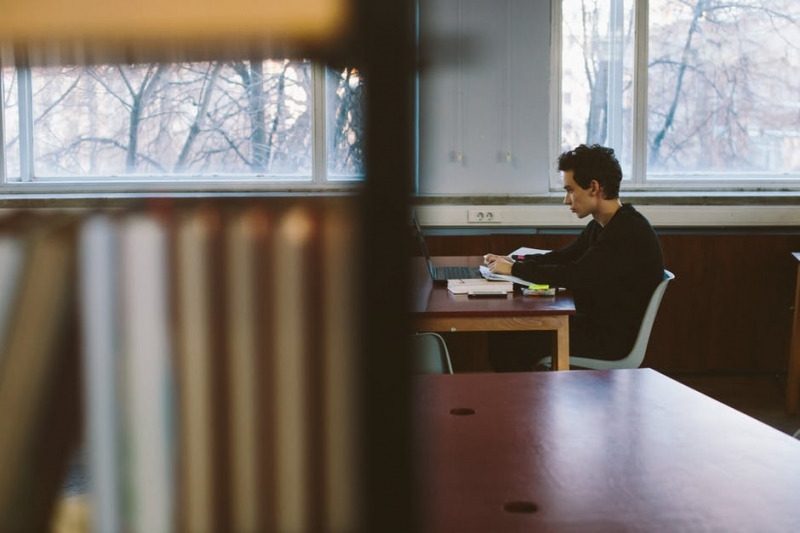 We often get so enthralled by the culture and history of someplace new, but when was the last time you learned about the city you are living in? Find out about the little nooks and crannies from other locals, hit off-the-beaten paths and explore the place you think you know so well. Read up on the history of certain places and learn more about your country! Next time you travel, you can share all this new knowledge with people who have yet to visit the place you call home.
15. Publish a travel blog and write about all your travels

Not only is a travel blog a good way to immortalise the journeys you have taken, but it is also good for the soul to take a trip down memory lane. Recollecting all the good memories on your travels, looking back at photos and the little memorable encounters would make anyone's day. 
Also read: Best Staycation Hotels in Singapore
16. Send snail mails to your long-distance friends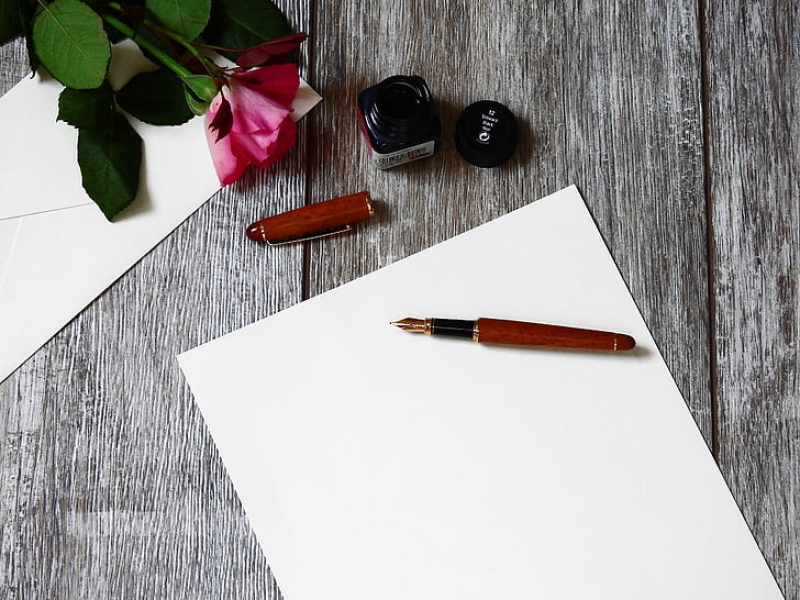 When was the last time you sent a letter or postcard through the mail, after writing thoughtful messages and pasting a stamp on the front? Maybe even never! Why not now? Sending over snail mail could be a fun tradition for you and your friends to start – especially the younger ones. Receiving and sending postcards while at home could make you feel like you have been all around the world!
17. Start a small garden
Get your hands dirty and start working on your gardening skills. Not only is gardening a good way to relief stress, having your own supply of vegetables is good too – especially in these difficult times where people are hogging supplies in supermarkets!
18. Trace your origins and do up an ancestry travel plan
Is there a better time to call up your parents or grandparents to ask about your heritage and to research it? DNA or ancestry travel is an up-and-coming travel trend, where many are slowly piecing up their origins and going back to their roots. Learn where you came from – who knows what you might find?
19. The book in your room collecting dust? Pick it up and finish it!
Stop procrastinating and challenge yourself to finish the book that you started but never quite saw the end. Brew a good cup of tea, sit back and indulge in the fantasy world of the book you once gave up on! Or maybe, pick up some stories set in countries far away to learn about the culture penned down by great wordsmiths.
20. Watch travel vlogs about a place you'd love to visit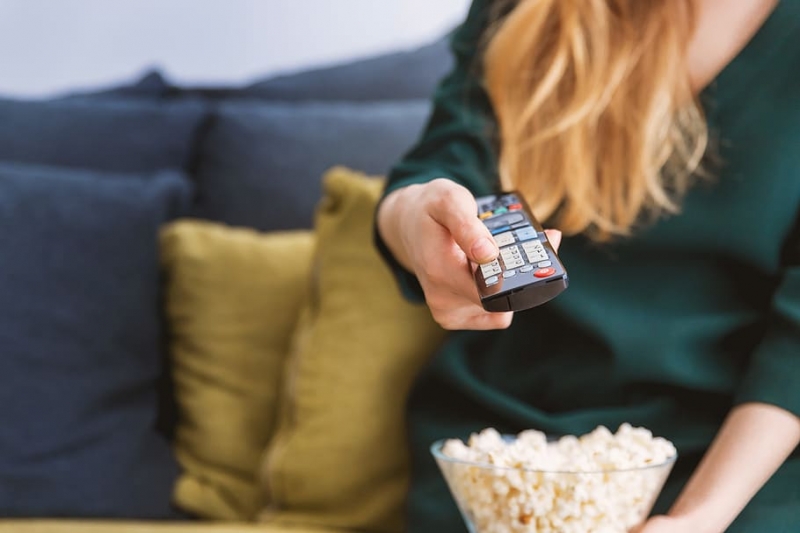 As COVID-19 continues to spread, it is difficult to estimate the end of these trying times – it's even tougher to guess when it would be safe to travel again. Instead of simply waiting around aimlessly, why not turn on a travel vlog about the city you'd love to visit? Travel vlogs are some of the most exciting ways to see how other travellers explore a city. Since you cannot be there now, living vicariously through others might be a good solution!
Also read: Top 32 Things to Do in Singapore Including FREE activities! [Updated March 2020]