The Kingdom of Thailand is the most visited country in Southeast Asia. And there are several reasons for that, as we shall see in this post. Even despite its relatively small size, Thailand is one of the most diverse countries on earth, home to some of the world's greatest beaches and superb cuisine, but also to countless magnificent shiny temples and vast lush forests.

Therefore, a visit to Thailand can be extremely varied as well, depending on your personal preferences and your reason(s) for visiting. The following fifteen activities in Thailand will give you a fine overview of the best things to do in the tropical paradise that is Thailand.
1. Visit a floating market in Bangkok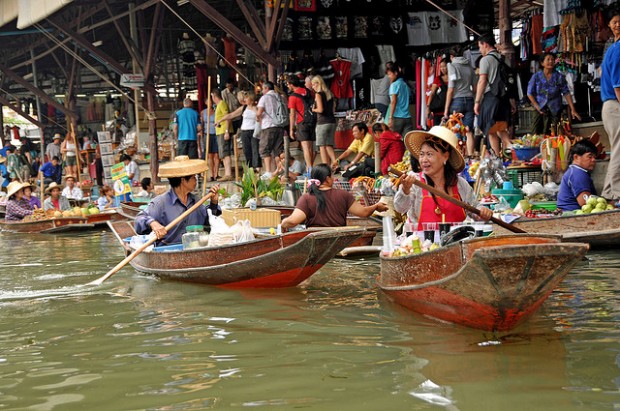 Image credits: Dennis Jarvis
Another one of Bangkok's many attractions, the floating markets are where you can buy local fruits and vegetables, tropical freshly squeezed juices and amazing food. It's one of the greatest things to do in Thailand and definitely recommended!
2. Stroll around the Night Bazaar in Chiang Mai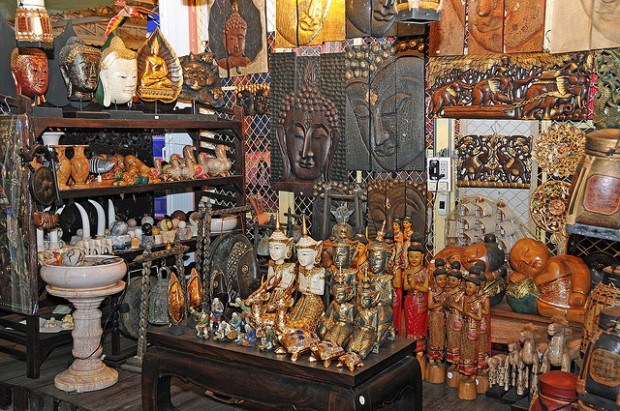 Image credits: Dennis Jarvis
Chiang Mai is renowned for its food scene and there is no place to experience it than the Night Bazaar. In addition to world-class street food, vendors at the market also sell souvenirs, antiques, handicrafts and all kinds of specialty items.
3. Soak up the sun in Krabi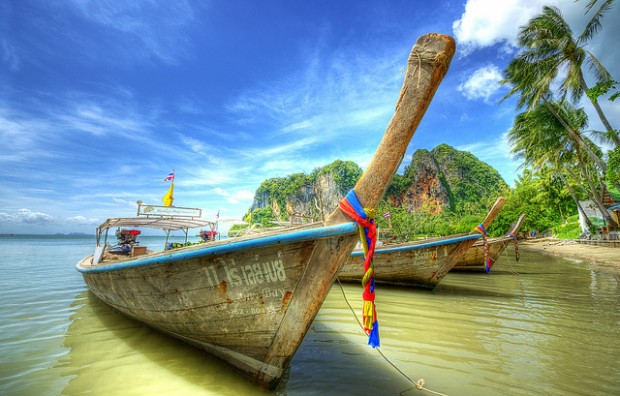 Image credits: Mike Behnken
Krabi is a province on the west coast of Thailand. It's home to a couple of national parks, absolutely stunning coastlines and dozens of tropical islands. Fun activities include going on boat trips, relaxing on a secluded beach, diving, rock climbing and caving. The most famous destination in this region is Ko Phi Phi, where The Beach was filmed.
Also read: 10 Untouched Islands in Thailand for the Best Beach Escapes
4. Go diving in Ko Tao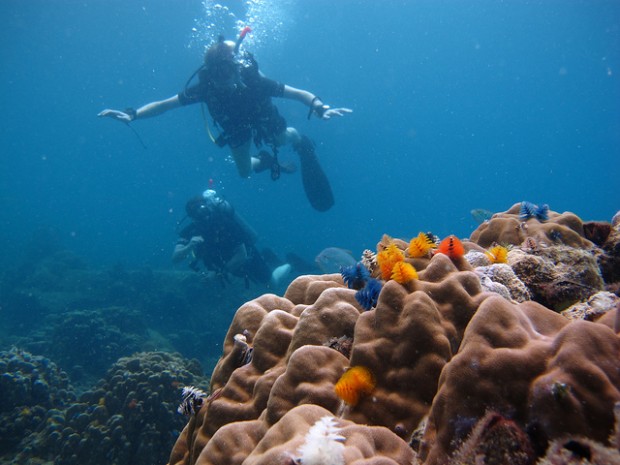 Image credits: David Rubin
Ko Tao is one of the best dive sites in the world. Considering the abundance of marine life and the ease of getting there, this is an incredibly cheap place to learn how to dive. After a day of exploring the colourful reefs, you can down some cocktails in the bars that line the beaches.
5. Visit Ayutthaya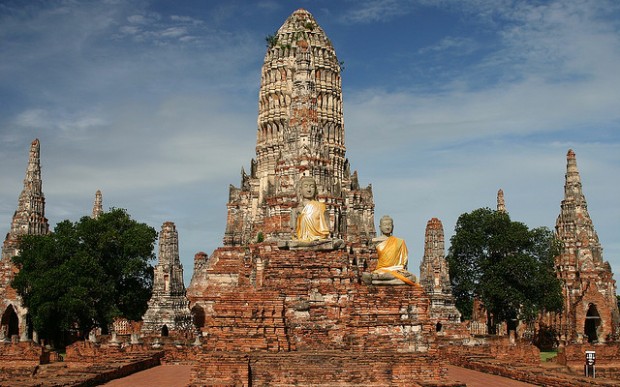 Image credits: Jim Trodel
Ayutthaya used to be one of the world's most important capital cities. Now, however, it has been reduced to abandoned buildings and ruins, the result of wars and plundering. Many buildings, including temples and palaces, have been restored and now provide a look into the life in what once was a marvelous Southeast Asian city.
6. Explore the Similan Islands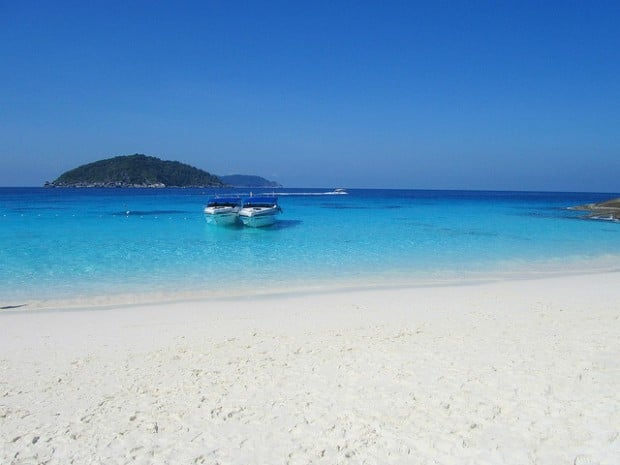 Image credits: Angie
The heavenly Similan Islands lie entirely within a marine national park and, as a result, are mostly undeveloped. There are nine main islands, all of which are surrounded by crystal-clear water and tropical reefs. The diving in the area is world-class.
7. Go hiking in Khao Yai National Park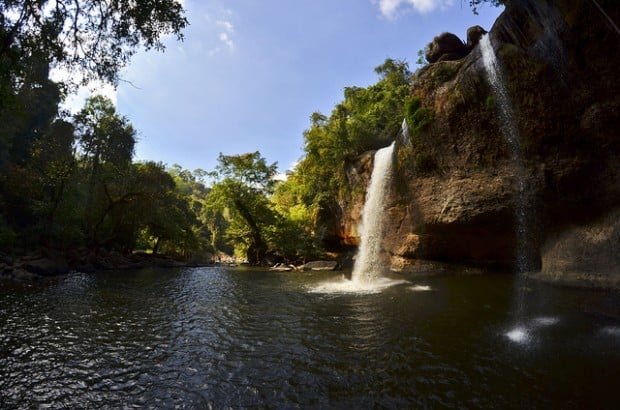 Image credits: Sergi Hill
One of the most visited national parks in Thailand, Khao Yai National Park is a UNESCO World Heritage Site and is spread out across four Thai provinces. The park's landscapes are made up of mountain ranges, dense forests, waterfalls and valleys. It's a magnificent place to go hiking.
8. Set foot in the Golden Triangle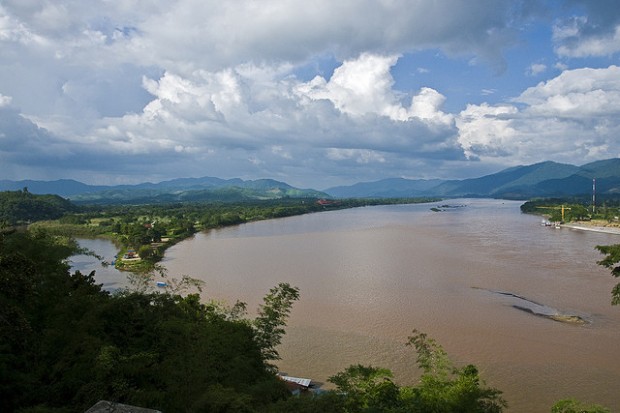 Image credits: Eric Bagchus
Known as Sop Ruak among locals, the area around the confluence of the Ruak River and Mekong River is the point where three countries, Myanmar, Thailand and Laos, meet. To westerners this area is known as the Golden Triangle. Standing on the river bank that's filled with market stalls and Buddha statues, you can see the three countries.
9. Visit the Grand Palace in Bangkok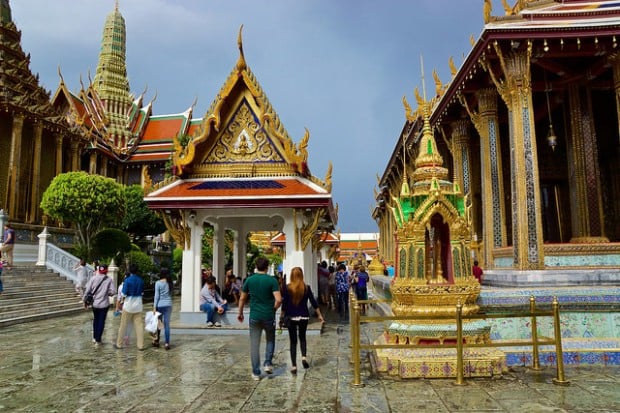 Image credits: Uwe Scharzbach
Bangkok has many a highlight, from temples to nightlife, but one of the main ones is without question the Grand Palace. Constructed in the late 18th century, the magnificent gold-tipped buildings that make up the Grand Palace attract thousands of visitors per year.
Also read: Exploring the Grand Palace and Khlongs of Bangkok, Thailand
10. Go on an elephant trek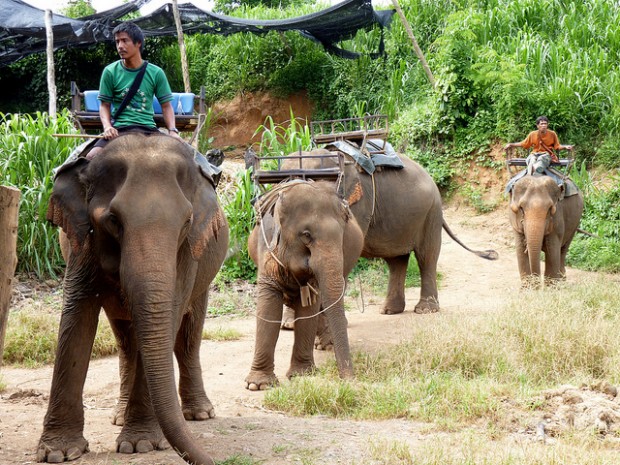 Image credits: Bernard Oh
Elephants are highly regarded animals in Thailand – they are the country's national symbol. While going on an elephant trek is a popular and fantastic thing to do in Thailand, it is extremely important to inform yourself on animal cruelty as well. Make sure to book a trek through a trusted and responsible company.
11. Visit a festival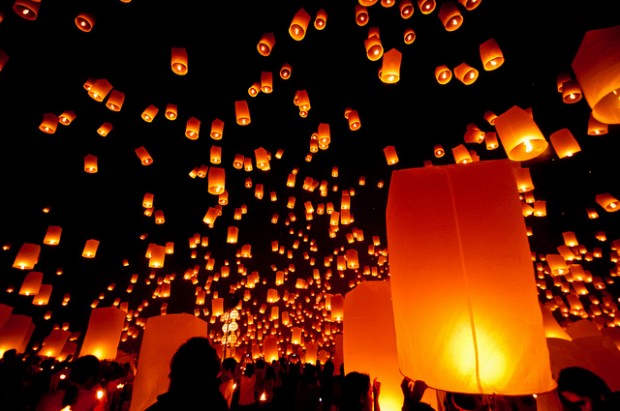 Image credits: Mark Fischer
Thailand is a country of festivals. The most famous ones are the Full Moon Party, the Floating Lanterns, the Thai New Year and Naga Fireballs.
12. Relax in Pai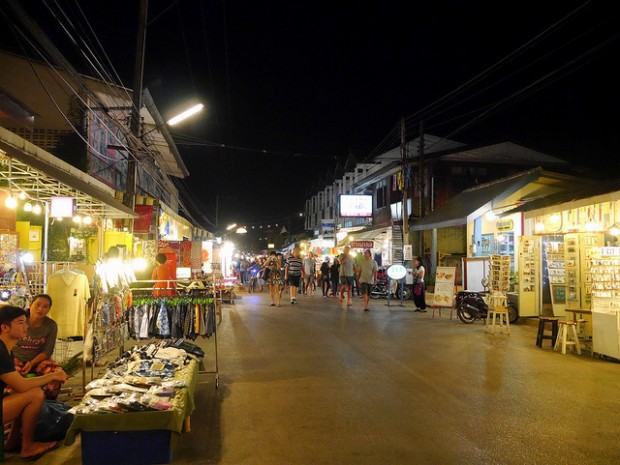 Image credits: Jules
This is the place to really get away from it all and relax. Pai is hidden away in the northern Thai mountains and is surrounded by rivers, waterfalls and natural hot springs. You can choose from a wide variety of spa treatments, including Thai massages.
13. Take a Muay Thai lesson in Phuket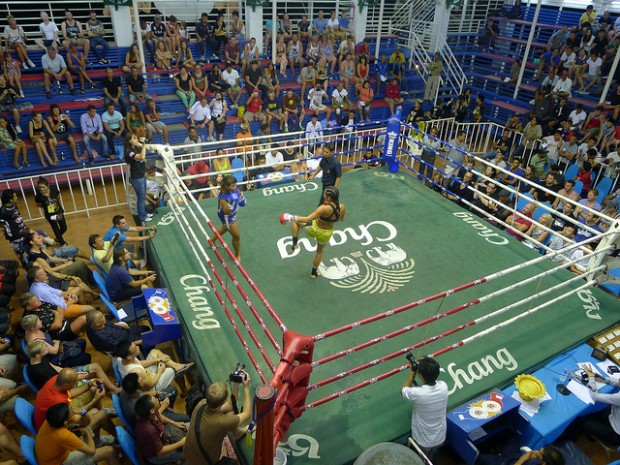 Image credits: wales_gibbons
Phuket, Thailand's largest island, is well-known for being a major tourist resort and beach destination. However, this is also one of the best places to take Muay Thai lessons, sign up for a fitness boot camp or simply join a well-equipped gym.
14. Explore Khao Sok National Park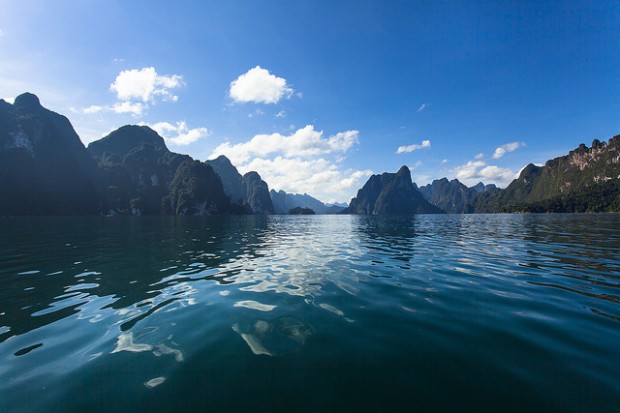 Image credits: Finnur Malmquist
Situated in the south of the country, Khao Sok National Park is covered with the world's oldest evergreen rainforest. You can go on jeep safaris, canoe trips or long jungle hikes and may be able to spot gibbons, wild boar or other high-profile animals.
15. Take a boat trip in Phang Nga Bay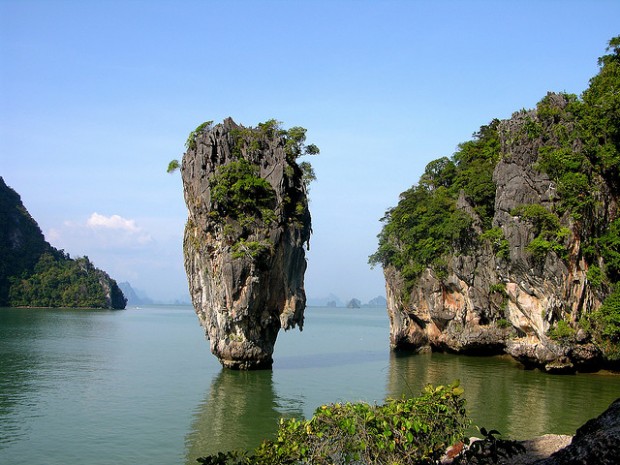 Image credits: Carrie Kellenberger
Phang Nga Bay is home to numerous limestone formations, islands and cliffs that rise steeply out of the sea. It's similar to Halong Bay in Vietnam and is best explored on a boat trip. The scenery is nothing less than jaw-dropping, the beaches quiet and relaxing, the water a beautiful shade of blue.
Also read: Thailand Fast Facts – Where To Go and Handy Travel Information