Thanks to budget airlines and their cheap fares, travelling has since become more than just an annual event for many. For the frequent flyers, it has become a favourite pastime and an almost familiar experience. But there are those who have yet to discover their 'groove' when making that much-anticipated journey.
Over the years, I have visited several places and gained different experiences with the many ways to travel. While there are different ways to explore a country, I usually consider the money I could spare, the people I am with, and the features of the destination. Here are some of the adventures and (mis)adventures I have encountered doing different tours, each with its pros and cons.
Full-Board Tours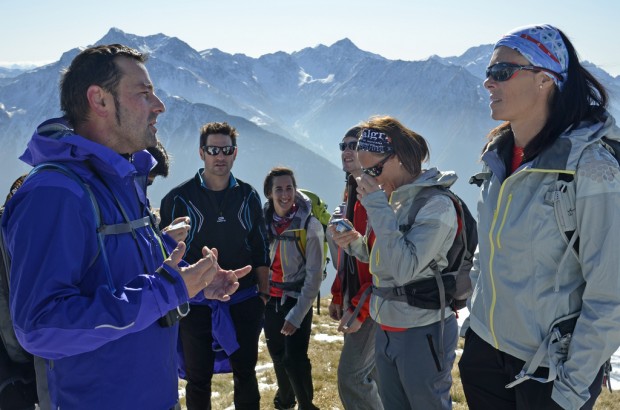 Image Credit: Robert Bösch
This pre-arranged tour is the most comfortable and worry-free way of visiting an unfamiliar place. Tour operators organize the travel itinerary and schedule, meals and accommodation, as well as the local transportation, though international travel arrangements can be optional.  These tours usually have an English-speaking local guide who will explain not only the sites but also the country in general.
Advantages
This style of travelling is recommended for big groups of more than five people touring a non-English speaking country. A full-board tour with pre-arranged transportation covers more places in a day and suits travel groups with seniors and young kids who easily get tired and restless from too much walking. It also ensures that tourists will not miss the important facts about the country and the highlights of the place through a knowledgeable local guide whom they can ask questions. Moreover, since tour companies have corporate contacts, they can provide access to places or events that tourists cannot arrange on their own like a secured historical site or a busy chocolate factory.
When my friend and I travelled around Central Europe, we joined a tour group and met a lot of people from different countries. As part of our 15-day tour package, we visited several cities in Germany, Poland, Hungary, Czech Republic and Austria. It saved us some time and transport money from taking several trains and busses to go around Central Europe. Most importantly, doing a full-board tour prevented us from getting lost while travelling inter-country. I also find our local tour guide very helpful in explaining the different European cultures and bargaining for items in flea markets.
Disadvantages
While it is considered comfortable, packaged tours can be quite limiting. Since there is a tour schedule that must be followed, travellers cannot spend more time exploring a fascinating place nor skip sites that are too boring.  Also, riding a tour bus all day can sometimes feel like one is stuck in a bubble, isolated from the realities of the intriguing surroundings. It can also feel commercialized since travel itineraries in tour groups tend to focus on "touristy" places with the usual stopovers to various shops inducing foreigners to buy local goods.  During our China trip, our tour group had a well-planned itinerary covering most of the tourist sites except that we had to go to some tea shops, jade stores, and silk markets with incredibly high price tags intended for foreigners. The experience made us feel we were wasting time in those stores since we could not afford to buy anything.
Moreover, travelers pay more for full-board guided tours, though this is not always the case for some travel agencies offering tour promos. However, the higher price tags for tours is true most of the time since group tours charge about 10% more (sometimes excluding tips for guides and drivers) than doing a similar trip on one's own. Even if tour companies might be getting group discounts, they are not necessarily passing those savings to their clients because they also intend to make a profit for their travel packages.
Also Read: 10 Travel Tips and Precautions for Every Smart Traveller
DIY Tours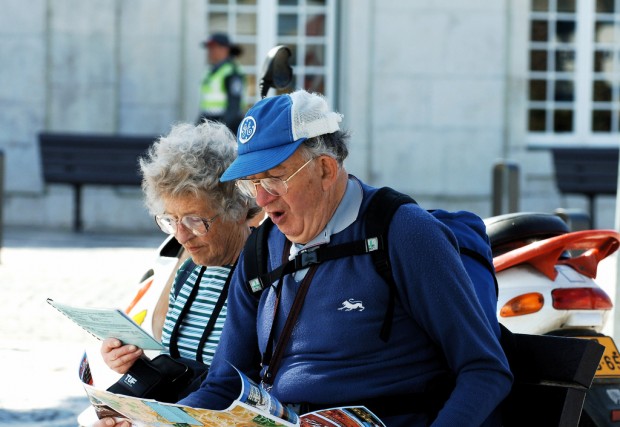 Image Credit: Pedro Ribeiro Simões
Unlike the preset travel itinerary of full-board tours, this Do-It-Yourself travel allows tourists to take control over their journey and provides them with the freedom to plan their agenda according to their interests.  This requires a lot of time and effort to plan and do online research even before leaving home – booking flights and accommodations, planning the travel itinerary, arranging for maps and directions to get from one place to another.
Advantages
This custom-made tour is suitable for the more independent travellers who want to explore a place in their own pace. It gives anyone more time and leeway to discover not only the popular tourist sites, but also other less known places that is of interest to the traveller.  It also provides first-hand experiences on the local life since this requires tourists to take public transportation, eat native food, and interact with the residents. This style of travelling is advisable for tourists who are touring an English-speaking country or know how to speak the local language.
When my family and I went to New Zealand, we planned our whole itinerary on our own from start to end. We rented a car, used a GPS, and drove ourselves from the cities to the farms in North Island. We discovered a cheap yet delicious steak restaurant in Rotorua, saw how sheeps are sheared in Agrodome, and realized how nice most of the Kiwis are when they gladly assisted us during the time we got lost in Auckland. These are some of the personal encounters during our detours that make travelling more memorable.
Disadvantages
Though it may seem liberating, DIY travelling can get tiring and stressful.  Tourists need to be constantly doing a lot of research before and during the trip, though planning does not guarantee that the trip will be problem free.  Mistakes are inevitable especially in terms of planning a route, which can be difficult when language and cultural barriers get in the way. Without the supervision of a tour guide, travelers may experience a lot of miscommunication, faulty advices, and wrong directions that may spoil the fun of travelling.
During our DIY tour in Japan, my family and I had difficulty navigating around the complicated subway in Tokyo. We spent a lot of time figuring out how to get to one destination that we ended up cutting some of the places that we scheduled to visit for the day.  It did not help that none of us know how to speak Nihongo, though fortunately the Japanese are nice enough to help strangers despite their difficulties in speaking English.
Also Read: 12 Signs That You've Found Your Perfect Travel Buddy
Backpacking Tours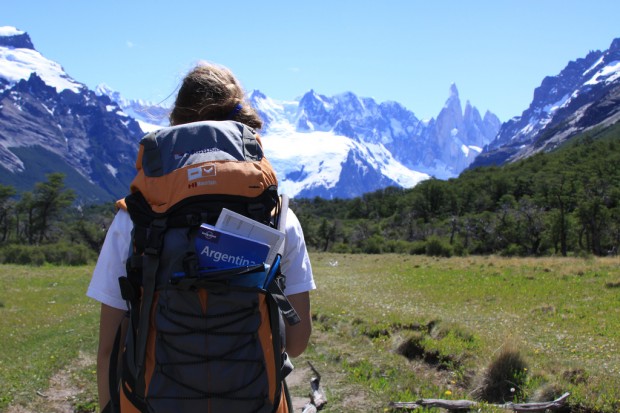 Image Credit: Filip Lachowski
Similar to DIY travel, backpacking tours give travellers more freedom when exploring a place. Most backpackers do pre-departure research while some daring ones play it by ear and go where their feet will take them without a pre-planned schedule for the day. They usually sleep in bunk beds or cheap hostels during the night and wake up the next day to immerse themselves in the local culture with their trusty backpacks and tourist maps on hand.
Advantages
Backpacking is ideal for those who want adventure and spontaneity. This is usually recommended for young people who have limited cash but have boundless time and energy. Backpackers usually gain hands-on experiences and see the authentic side of a country than the typical tourists.  They can follow their interests and make their own choices while travelling. This mode of travelling allows solo travelers to get to know themselves and be more independent and self sufficient as individuals. It is a good occasion to be both introspective when travelling alone and sociable when forced to interact with strangers. For those traveling with a partner, backpacking provides the opportunity to trust and adjust to the personality of the other.
Disadvantages
With the independence that backpackers crave comes the increased risks in unsupervised travels. These may result in unpleasant or even dangerous situations. Aside from the trouble of getting lost and wasting time caused by the many detours along the way, there are also safety risks that backpackers may encounter, especially for women travelers. Moreover, while backpacking solo may improve anyone's problem-solving and social skills, it can get lonely most of the time.
I did my own backpacking adventure when I was in Australia during my student days. I stayed in a youth hostel where I slept in bunk beds with five strangers in the room.  During my solo travel, I got to meet a variety of people, spent a lot of time figuring out how to get to the zoo and the museums, and made a lot of unique and embarrassing experiences (during those times I got lost), which I proudly shared with friends back home. Fortunately, I did not have to worry too much about my safety while travelling in Sydney though my biggest "challenge" while travelling alone was not having anyone to share my thoughts and experiences with during the trip.
Also Read: 15 Websites Every Budget Traveller Needs to Know About
Indeed, there are various ways to explore a place according to one's budget, level of comfort and adventure, and the nature of the destination. It is advisable to try all these different modes of travel whenever possible. Each of these will give you some unique perspectives, not only about the country and its culture, but also about yourself and the people you travel with. No matter how you explore a place, travelling is always enriching and rewarding. And as the saying goes: "it's not only about the destination but it's also about getting there."