Asia is an amazing place to backpack around. Each country is diverse and different, with its own unique culture and heritage. Being able to see wonders such as Angkor Wat and the Taj Mahal gave me sweet memories, and on top of that, I've had some crazy experiences in Asia that are quite simply unforgettable.
I drove a tuk-tuk in India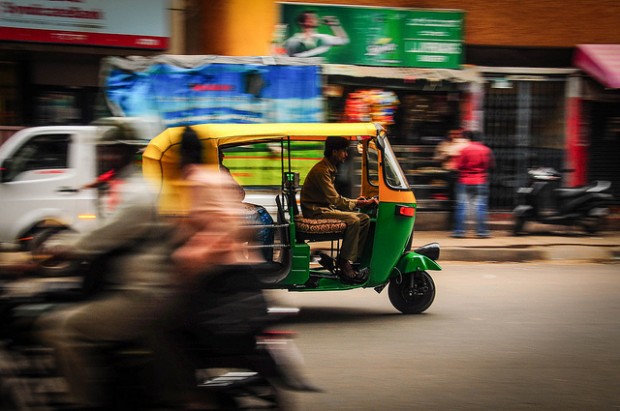 Image credit: Σπύρος Βάθης
Northern India can seem a crazy, hectic, chaotic place, but head further south to Kerala, and everything is little more relaxed. Perhaps a little too relaxed at times! I found myself in Kochi, which is on the coast, where I planned to spend a few days before hopping on a northbound train. Due to some train cancellations, my pre-booked ticket had to be moved a day forward, and I found myself in a rush to get to the train station to change my tickets. I leapt into the nearest tuk-tuk, and off we went.
Also Read: 11 Reasons Why I Never Want To Stop Backpacking
The driver was smoking a strange-smelling cigarette, and seemed to be getting a little more relaxed as the ride went on. After sorting out my tickets at the station, which took about half an hour, it was time to head back. By now, the driver was visibly as high as a kite, and not making a great deal of sense. He kept repeating "you drive, you drive". So I did. I drove the tuk-tuk back to Kochi, and even stopped by his sister's house on the way for a cup of tea.
It was a pretty surreal day, made all the more so by people at the side of the road looking at me strangely, as I drove the tuk-tuk whilst the driver was asleep in the back. Perhaps I should have charged him rather than the other way around. Still, it was an experience I won't forget.
I had a Thai massage… with a difference
Would you get a massage by female prisoners? Well, the idea certainly appealed to me. I have never heard anything like this anywhere else in the world, but in Chiang Mai, Thailand, it does indeed happen. The women housed in Chiang Mai Women's Correctional Institution are on rehabilitation schemes, and one of the skills they pick up there is massage. Even though I had some reservations about getting a massage by a possible axe-wielding serial killer (which wasn't exactly relaxing), I went along.
In fact, the women who were there were all convicted for minor offences (which was somewhat of a relief!). I got to hear a few stories, and yes I thoroughly enjoyed the massage as well.
Also read: 12 Crazy Things I Can't Believe I Did in Thailand
I got drunk by lunchtime in Vietnam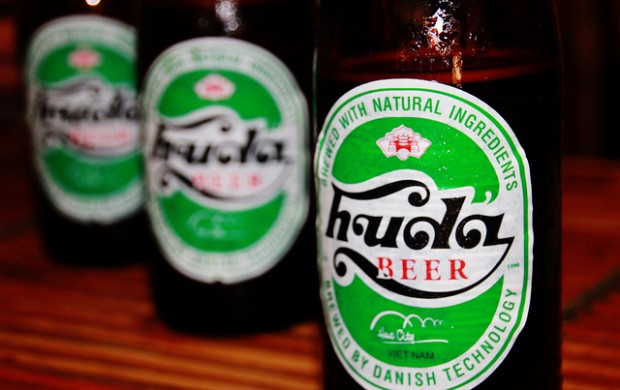 Image credit: Roger Riera
The beer in Vietnam is cheap – ridiculously cheap, in fact. And sometimes travel involves periods of just waiting, especially for buses. Beer+time=get drunk! One fine day, I had to wait the whole morning for my bus ride which was due at 1.15pm. While waiting, I passed the time by drinking – a bottle of beer costs less than 50 cents – and I ended up drinking ten bottles before getting on the bus. What everyone on the bus thought of me I don't know; I fell asleep straight away and started snoring.
I spent a night hunting for roaches in Laos
The cheapest deal isn't always the best deal. A two dollar night "shed" in Laos might seem a bargain, but is it really? Well, only if you want to go insect-hunting with a headtorch in the middle of the night.
If I was a biologist, I am sure I would have discovered a new species in there! There were cockroaches as big as my hand, and mosquitoes which clearly had mastered the art of invisibility (I could hear them flying next to my ear but I couldn't see them). Suffice to say, after a hot, sweaty, sleepless night battling against nature, I checked out and found somewhere more pleasant to stay.
I went on a tubing pub crawl in Laos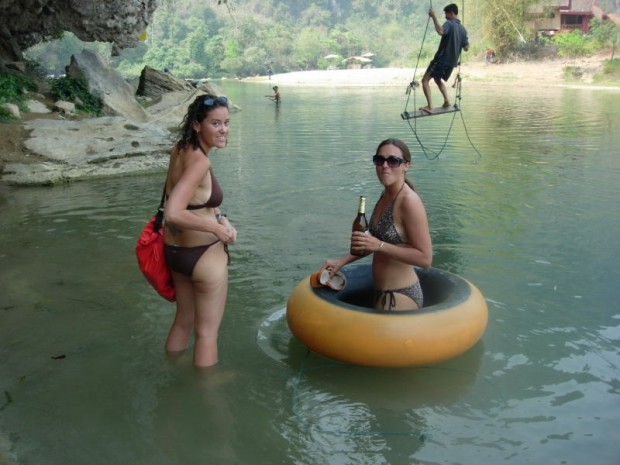 Image credit: Martin Gustavsson
There was only one reason why I went to visit Vang Vieng in Laos. In fact, there is really only one reason why anyone would visit Vang Vieng: to join the party with hordes of other backpackers, and to go on what can only be described as a "tubing pub crawl".
You know the day is going to be great when you start it with a shot that brings tears to your eyes. It's then time to get in a tube in the water, which for the uninitiated, is a truck rubber inner tube. This is then dragged along the water behind a boat. The best bit? You drift into a bar along the way, have a drink, carry on, and then repeat. All the fun of tubing and drinking combined!
It is pretty cool… until you realise that you have your phone in your pocket of course. then you realise just how un-waterproof an iPhone is!
Still, it didn't stop me doing it the next day, and the day after! I spent three days tubing down the Mekong River on a seemingly endless pub crawl. The whole atmosphere was completely crazy, and the nightlife was the same as well, with drinking competitions and such. Looking back on it now, I would say that the whole time spent there was one of the craziest I had when backpacking around Asia.
Also Read: Your Ultimate Guide to Backpacking in Southeast Asia
… I would love to do it all over again