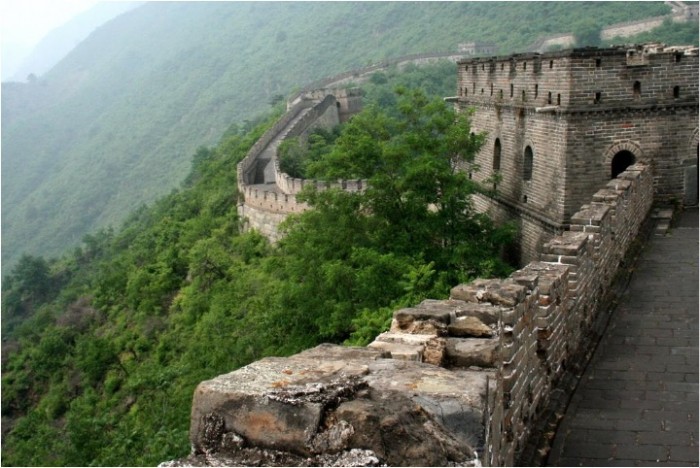 Image credit: Robin Zebrowski
When I travelled to China for the very first time, I was pretty stoked to keep everyone back at home updated about my travel adventures. When the plane landed and we disembarked, I pulled out my phone to post a status update or two on Facebook. Imagine my horror when I realised that the mainland, under the Great Firewall, not only blocked Facebook, but also a whole list of other sites that I relied heavily on!
I had no access to my Google Mail; I couldn't receive updates from my Twitter feed or my subscribed channels on YouTube; I couldn't even use my Google Translate app to get past the language barrier! I paid dearly for my lack of preparation, and I can only blame myself.
Also read: 10 Travel Apps that're Actually Useful
But you're one step ahead – because unlike me, you're obviously doing some basic research before your China trip. Here's a list of applications and programmes for you to overcome the connection issues that every traveller will face in China.
VPN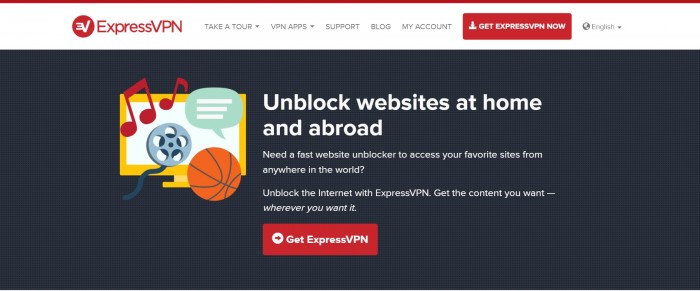 If you're insistent on using your favourite apps despite being blocked by the Great Firewall, there is a way to do so. By installing a VPN (virtual private network) in your device, you'll be able to bypass the local censorship and utilise your apps.
There are plenty of VPNs out there for you to select and try out. However, if you're looking for a proper recommendation, many tourists to China swear by ExpressVPN. Not only does it work with all devices, ExpressVPN also offers a 30-day free trial for new users.
Alternatively, you can try out these 20 VPN apps for Android that are both secure and free!
If you're uncomfortable with the idea of letting a third-party software tamper with your privacy settings, don't worry! There are alternative apps to substitute necessary ones for the duration of your trip.
HERE Maps by Nokia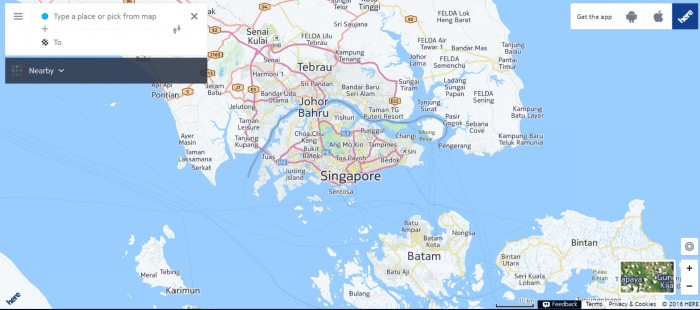 Since you won't be able to rely on Google Maps for directions, consider giving HERE Maps a go!
It does everything that Google Maps can do, from aiding navigation of over 100 countries (China included), providing real-time traffic information and planning out routes to your destination. You can also download offline maps and save it to your phone for future reference if you're worried about connectivity issues.
It's also totally free, so you won't need to worry about any hidden costs or in-app payments!
Baidu
or
Bing/Yahoo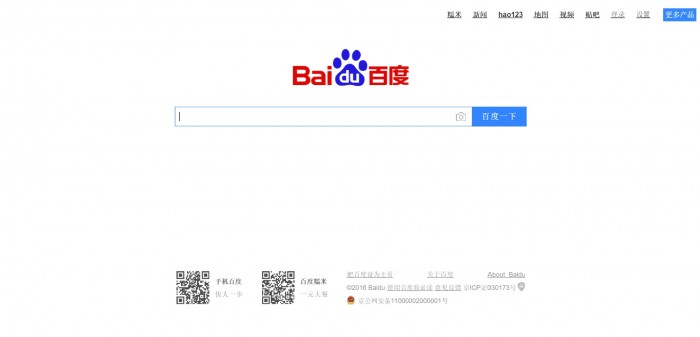 Many of us rely on Google to scour through the vast information of the Internet. Fortunately, there are plenty of other websites that offer the same service and are not blocked in China.
The majority of the locals rely on Baidu for their Internet searching needs. As the leading search engine in China, it does a proper job of accurately locating content for users. However, the website has almost no support for English, which can be a hassle for those who don't know Chinese.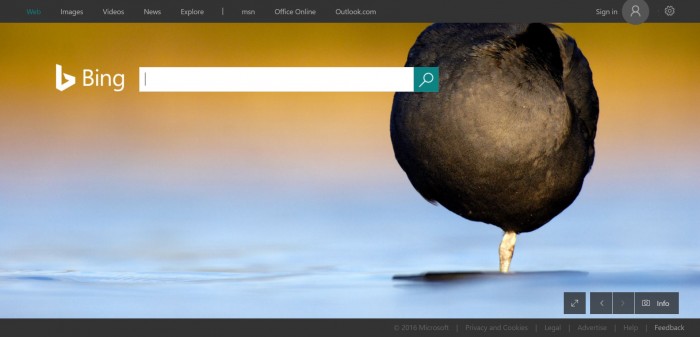 Alternatively, you can consider Bing or Yahoo instead. These search engines are in English, and can be more convenient for non-locals to use. However, their search results are often less effective when compared to Baidu.
Baidu Translate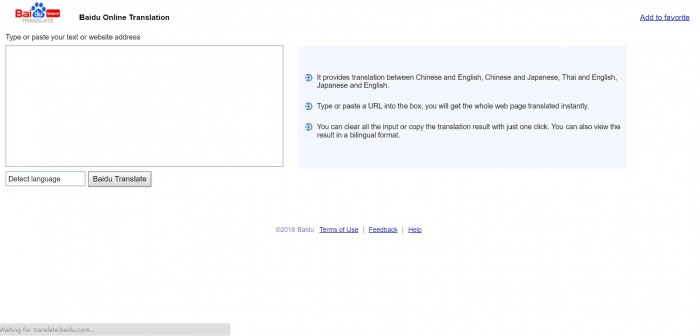 Are you worried that without Google Translate, you won't be able to interact with anyone in the country thanks to your non-existent Chinese language skills? Well, don't panic, there's another app that you can use!
Baidu Translate (Android and iOS) serves as a good replacement, with support of 16 popular languages including Chinese, English, Japanese, German and French. It also offers conversation translations, where your voice and text messages will be translated in real-time. Definitely handy when you're communicating with friendly locals over the phone!
Offline translation is also available, so that you can translate at any time, regardless of an Internet connection.
WeChat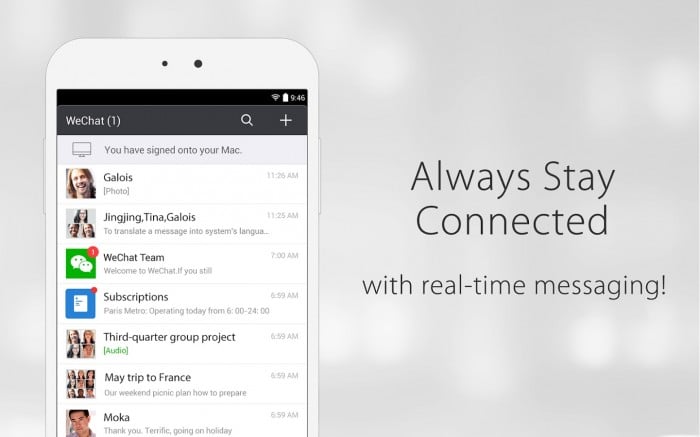 Image credit: WeChat
If you make friends in China, odds are that they'll ask you if you have WeChat installed on your phone to keep in touch.
It would be an understatement to say that WeChat is basically a China's version of WhatsApp. The app, which is widely used by people of all ages in the mainland, combines a variety of features that cover much more than just instant messaging. A notable example would be the "Moments" section, where users can publish texts, photos or short videos on a news feed similar to Facebook.
Not only that, WeChat also allows users to play games with friends, talk and meet with strangers, and purchase different goods or services directly from the app itself. It can be quite an overwhelming experience for those used to simpler messaging apps!
So if you're planning to socialise with the local crowd, it is highly recommended that you download WeChat for convenience's sake!
Also read: 8 Cool Apps to Make Your Travels Easier
Youku-Tudou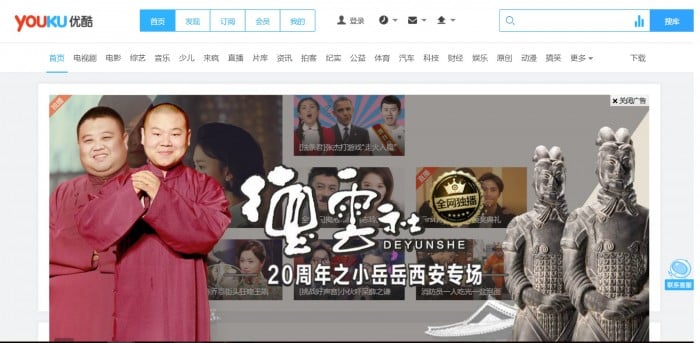 With YouTube blocked by the Great Firewall, there are a few local alternatives that you can turn to for Internet videos.
The main favourites are Youku and Tudou, which merged a few years back but still hold separate sites. Similar with YouTube, these video websites allow users to upload and share their own generated videos. They also feature popular local television dramas, feature films and variety shows, but without any English subtitles.
If you're looking for other options, Sohu, Sina and Tencent are close contenders. Sohu is best for viewing US or UK television shows – perfect if you're bored with the local channels in the hotel room – whereas Tencent plays host to a lot of viral videos from WeChat.
QQMail
or
Outlook/Yahoo Mail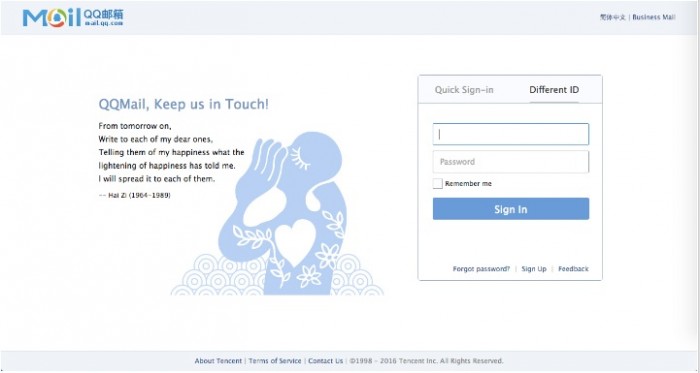 You might be in a tight spot if Google Mail is your main form of correspondence with family and friends. But don't fret – there are still ways to stay in touch via e-mail.
QQ Mail is the local favourite for web mail services. However, it requires signing up for a QQ account, which allows users access to other QQ services. Notable examples are QQ International, a popular instant messaging software service, and QZone, a social networking website.
However, if you'd rather not go through the trouble of creating a QQ account, you can forward your received e-mails from your Google Mail to a secondary address. Outlook and Yahoo are not blocked by the Great Firewall and are fairly simple to set up, making them the perfect choice for temporary accounts.
With these applications and websites installed/bookmarked on your devices, you'll be able to stay connected and share your wonderful experiences in China without any difficulties. If anything, it's an interesting experience to see how our Chinese counterparts get by on the Internet with the Great Firewall in place.
Also read: 10 Entertaining Apps to Kill Time for Your Next Long-Haul Flight
A word of advice for Android users: remember to download your necessary applications from the Google Store before flying off. After all, the Google Store is blocked in China as well!