If you're reading this, we both know why you're here. "DEAL" and "CRUISE" in the same sentence?! Surely it's too good of an offer to miss out on! Well, read on because boy, do we have good news for you.
How often do you close your eyes, tilt your head back and float away dreaming about your next getaway? We feel you! But here's the deal: why settle for simply dreaming about it when you can literally float away from the bustle of work onboard a luxurious cruise liner from Stamford Discovery Cruise Centre? Believe it or not, they are offering unbelievable prices on FOUR fantastic itineraries that will bring you far away from all your hectic routines. Yep, a 4D3N cruise starts from $199* and a 6D5N getaway trip starts from merely $309*! Oh and did you hear? It gets better if you're travelling as a family, as kids cruise for free!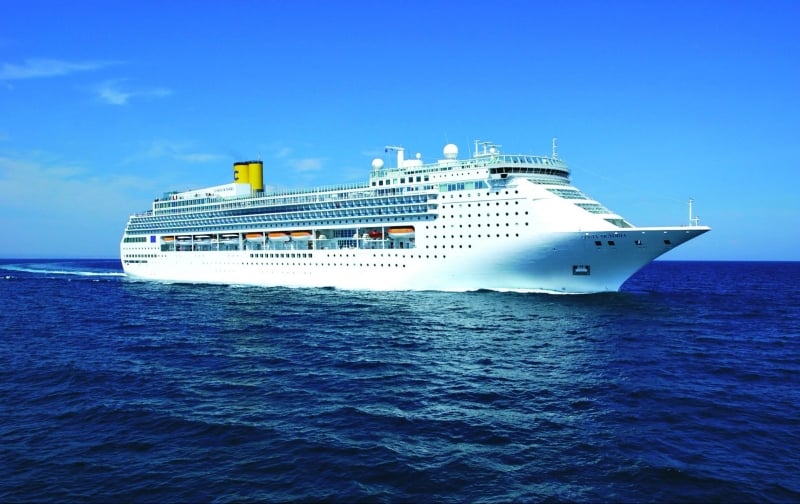 Mark down your vacation dates and start making plans with your loved ones!
Can't believe your eyes? Just choose your perfect cruise getaway right now and send in an enquiry! Take your pick from:
How to book
Email [email protected] or call 6225 1322 / 2322 (Office Hours: Mon-Fri 9am-7pm, Sat 9am-3pm, PH/Sun/Closed) to book your desired cruise. Happy cruising!
Okay, we're going to admit, it's really really hard to decide which one to go for. And now, with such attractive prices, time is your only limitation. Plus, what we especially like about going on a cruise with Stamford Discovery Cruise Centre is that you'll get to enjoy both onboard and onshore. Here's exactly what we mean:
Onboard experience:
Designed with elegant Italian influences, the cruise ships ooze class and comfort – it's the perfect way to get away from the worries of life! Also, you'll be glad to know the Italian inspiration doesn't merely stop at the design…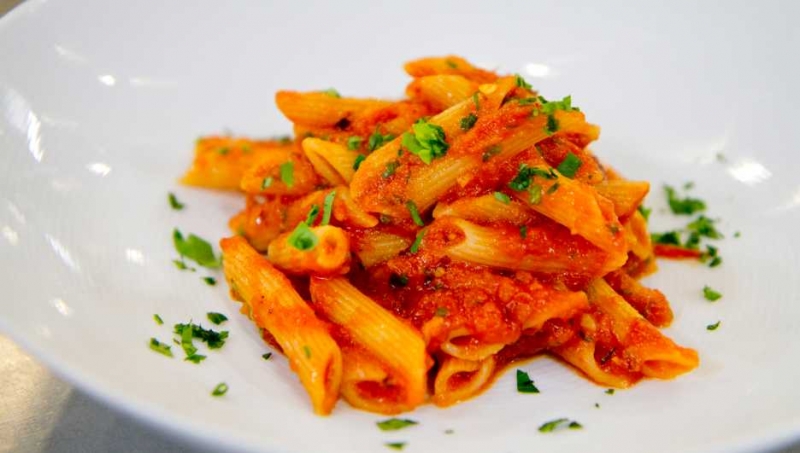 Be spoilt for choice with your favourite Italian dishes, masterfully curated by a 7-Michelin Starred chef. If you want to treat your palate, fret not as there are a myriad of cuisines on board for you to choose from. From self-service buffet lines to sit-in Ala Carte restaurants, we're sure you will be stuffed to the brim when you finally get back home after your cruise!
Sailing Dates: 8, 15, 22, 29 Nov; 20, 27, 30 Dec 2017
With the four-to-go offer, it only costs S$199* per pax instead of the usual price of S$229!

Choose twin-sharing and upgrade to a lovely Balcony Classic Cabin for only $50.

Travelling as a family? Kids (below 13 years old) cruise free, and parents pay from just S$279* per pax.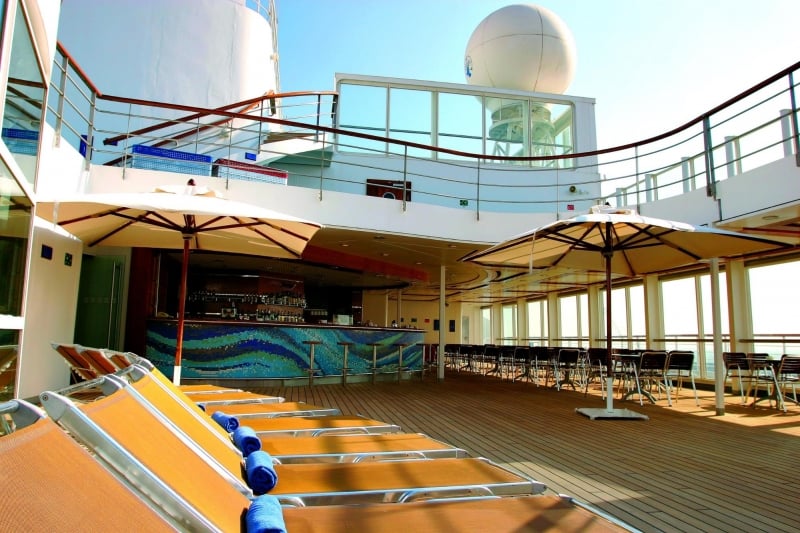 Don't just restrict yourself to your room and the restaurants though! There's plenty aboard for the whole family to relax, enjoy and have a ball of a time. Spend your mornings lounging in the deck chairs, soaking up the sun and the energy of holiday makers having a splashing good time. Of course, the rules are out when you're on vacation! So feel free to order your favourite cocktail from the ever-ready poolside bar.
If you prefer a cooler, more relaxing environment, pay a visit to the pastel-interiors of the indoor pool. In addition to the pool itself, you have to try out the jacuzzi hydro massage baths! Guaranteed to relax your body and mind, and transport you to instant nirvana.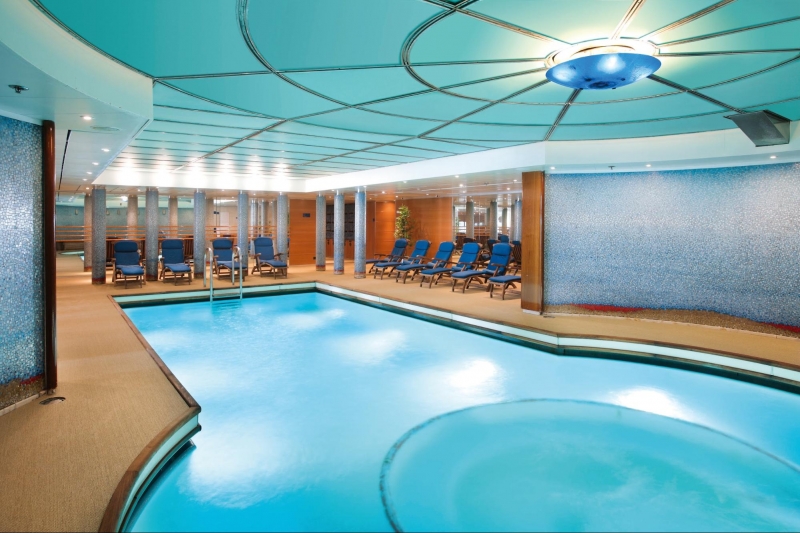 As night falls, bring your loved ones down to join in the fun-filled activities for laughs and smiles all-round! Try your luck at the casino and see if you can turn a small fortune. The live variety and cabaret shows are a spectacle of lights and sounds that will keep both young and old entertained!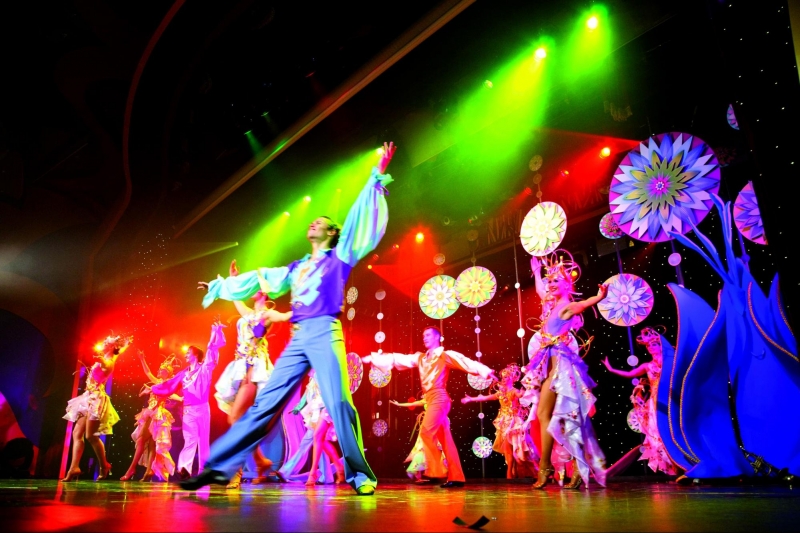 Is the night still young? Head down to the disco and party to endless good vibes. Make new friends over your next round of drinks and share the love aboard this indulgent cruise!
Sailing Dates: 4, 11, 18 Nov; 12 ,23 Dec 2017; 2 Jan 2018
Sail to the coasts of Thailand for your getaway with this fantastic cruise offering!
Have a romantic couple escapade for S$249* onwards per pax

Enjoy quality family time for S$299* onwards per parent, and kids (below 13 years old) cruise free!

Time to call up 3 of your BFFs and cruise from just S$229* per pax!
There's something for the whole family onboard the Costa Victoria, including the little ones! With a dedicated children's club, your kids can enjoy their time running around and playing as you have another go at the spas and massages. From watching movies to playing pictionary, your kids will be entertained by a whole array of activities! Besides the exclusive children's club Pirates Dinner! Spend quality time with your child at hands-on craft sessions or live cooking demonstrations that are bound to capture their imagination and attention!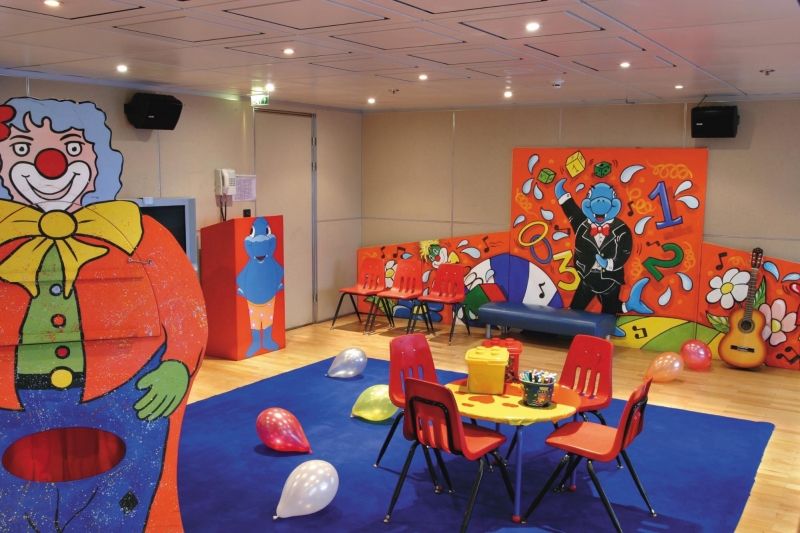 Awesome, huh! But it doesn't end there – there's plenty to do onshore as well when you disembark the ship at the various ports of call.
Onshore experience:
One of the best things about cruises? You get to go to sleep each night and wake up in a new country. What easier way can there be to see more places at once? Here are a few ideas on how you can spend your time ashore for each of the different cruise offerings to help you decide:
Malacca
Start your day with a stroll down the famous Jonker Street. From the traditional Baba Nonya Heritage Museum to modern cafes, observe how past and present, as well as east and west, amalgamate amongst the shophouses that line Jonker Street. Stuff yourself with the unmissable chicken rice balls at Chop Chung Wah, which serves up one of the best versions of this iconically Malacca dish. Also head to Nancy's Kitchen and try their famed Nonya Laksa as well as a steaming bowl of kiam chye ark teng (salted vegetable duck soup). They say to eat is to live, and we guarantee your tastebuds will thank you for this.
Take a cruise down the tranquil Malacca River that will take you right down the heart of the city. With eclectic shophouses lining either bank, this 45-minute river cruise is the perfect way to get in a good feel of this historic town! Alternatively, get the best view in the house from the top of Sky Tower Melaka. End off the day with a taste of their Chendol – available in both original and durian flavours.
Penang
Kickstart your tour of Penang with a definitively local experience: riding a trishaw through Georgetown. Go hunting for the various street art murals whilst you're at it – these whimsical murals make the perfect backdrop for your next Instagram shot! Head down to the relatively undiscovered Hin Bus Art Depot for something different, and explore a side of this Malaysian town that has not yet hit the limelight. This hipster enclave in the heart of old-school Penang is truly a hidden gem!
And being a self-confessed foodie (aren't we all?), food simply HAS to be on the agenda! After all, there had to be a good reason why CNN has named Penang as one of "Asia's best street food destinations". Three words. Penang. Assam. Laksa. Visit Pasar Air Itam Laksa, an institution that has been serving bowls of this goodness since 1955 without fail. Nature lovers can also go hiking in the Malaysian rainforest at The Habitat at Penang Hill! Choose from the nature trail, butterfly bank, giner grove, or the newly opened treetop walk. To top it all off, make your journey up aboard the Penang Hill Funicular Railway, a fully air-conditioned train.
Sailing Date: 7 Dec 2017
One cruise, THREE countries? If that isn't getting some serious bang for your buck, we don't know what is!
Travelling as a pair costs only S$329* onwards per pax

Travelling in a party of 4 means greater savings! Sail from S$309* onwards per pax

Travelling with kids (below 13)? Each parent sets sail from S$399* onwards and your kid travels for FREE!
Phuket
Make port in one of the hottest getaway destinations in the whole of Southeast Asia! Spend your day ashore at Patong Beach, the most popular spot for visitors to Phuket. Soak in the sun, or try your hand at watersports such as jet-ski or parasailing. For a greater adrenaline rush, visit Megaforce – a laser shooting range, or Patong Go-Kart – where you'll get to zoom through both rocky terrain and water obstacles.
Spend some time exploring Old Phuket Town, and stop by any of the cafés for a quick coffee fix. Rumor on the street is that Eleven Two & Co. along with China Inn are good places to drop by. Delve deeper and check out Soi Romanee, a quaint side street lined with hardware shops and local businesses toiling away at their trade. End the day with a visit to Banzaan market, and wander among shops selling the usual souvenirs and accessories that make for great bargain buys. This is THE perfect chance for you to exercise your haggling prowess!
Langkawi
It's cliché, we know, but aren't breathtaking views one of the best parts of travelling? The jaw-dropping SkyBridge at the top of Machinchang mountain is a gravity-defying structure that spans 125 metres, and is suspended a full 100 metres above ground by a SINGLE pylon. Complete your journey by taking the Langkawi SkyCab, a glass-floored gondola up to the SkyBridge.
For lunch, drop by Hole in the Wall, a floating restaurant that serves up fresh seafood caught from their very own fish farm! Ring them up before heading over and they will arrange a complimentary boat transfer to their premises. Take a tour of their fish farm and get up close and intimate with their marine friends as you wait for your meal to be prepared. After watching the sun set along the coastline of Langkawi, stay on to roam the main night market! With your cruise only departing at 11pm, that leaves you with plenty of time to rub shoulders with the locals and sample some delicious local cuisine. The location for the night market changes every night, so be sure to check ahead of time.
Sailing Date: 2 Dec 2017
Be enchanted by how the modern meets the past in the humble town of Langkawi. Don't get suffocated in your urban jungle, it's time to breathe a little! 
Prices start from S$329* onwards per pax for a twin-sharing room.

Enjoy cheaper prices from S$309* onwards per pax with the four-to-go promotion!

For families, prices begin from S$399* for each parent and children below 13 go for absolutely nothing!
So there you have it! 4 extremely satisfying cruise itineraries on board 4 stunning cruise liners. Our guess is that whichever you choose, it will definitely make for a holiday to remember. Of course, whilst the ports of call may be great, the actual cruise experience has to be the star of the show!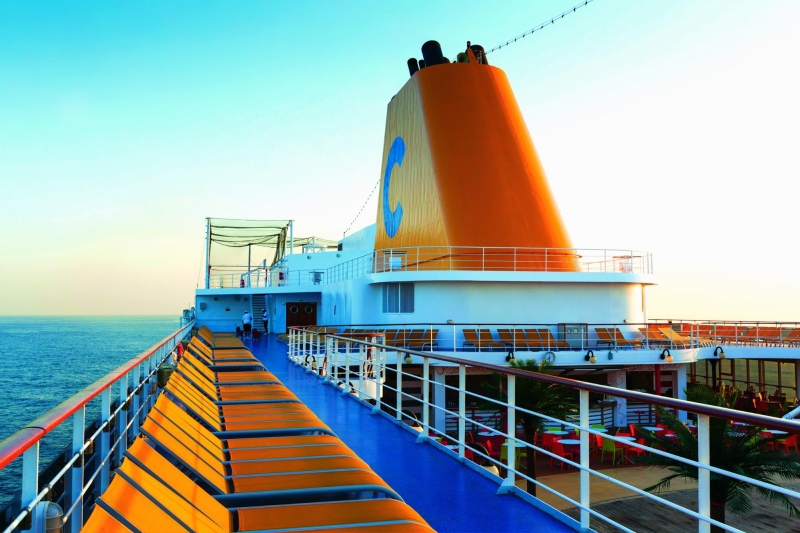 All ready to embark on a dream family vacation with Stamford Discovery Cruise Centre? Just choose your cruise package of choice and before you know it, you'll be sailing full steam ahead to expansive seas, charming towns and delectable cuisines:
With wanderlust-worthy itineraries and a whole array of activities awaiting you on board, these cruises really make for the perfect end of the year getaway! Round up your family and friends and send in your enquiries before it is too late. With such unbeatable prices, you don't see such a good deals coming your way very often.
How to book
Email [email protected] or call 6225 1322 / 2322 (Office Hours: Mon-Fri 9am-7pm, Sat 9am-3pm, PH/Sun/Closed) to book your desired cruise. It's time to take to the seas!
About Stamford Discovery Cruise Center
Stamford Discovery Cruise Center (SDCC) was launched by Stamford Travel Pte Ltd in 2010 as the company's major step forward to break into the cruise business. Today, representing over 48 regional and international cruise liners, SDCC is the cruise expert for all existing and potential cruise passengers. Grant yourself a hassle free-cruise holiday with SDCC expertise!
*Fare excludes port charges, service charges, visa fee and passenger insurance.Brought to you by Stamford Discovery Cruise Center.