Whether you're taking that first brave step to try solo travelling or you're currently planning your next solo trip…
Whether you're an adventurous and independent or a relaxed and chilled traveller…
Whether you're looking for purpose and meaning or straying away from the daily grind…
Whether you're playing it safe or risking the unknown path…
Here are just some of the best Philippine destinations that you can explore on your own to fulfill any travel goals or desires that you may have.
BATANES: Travel where you can fall in love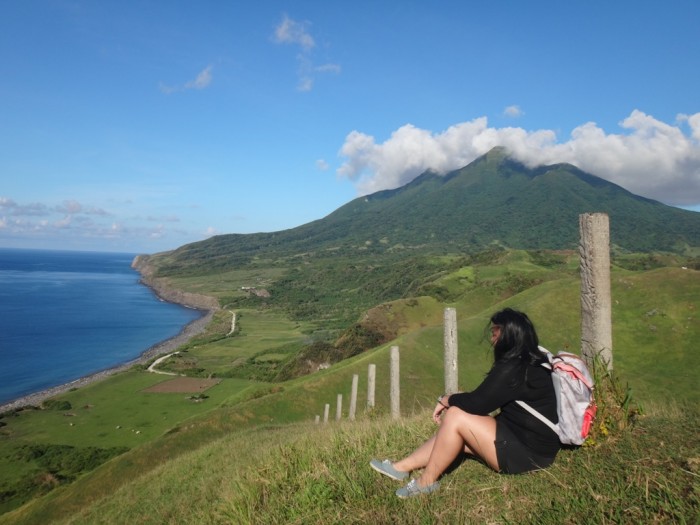 Image credit: Inspiring Grateful Travels
Batanes has always been a dream destination for a lot of Filipinos. With its comparable views to New Zealand and Iceland, this place is surely a popular must-see for many travellers. With daily flights and seat sales growing from Philippine Airlines, Skyjet Airlines, and Sky Pasada, Batanes is becoming more accessible.
Also read: How I Travelled Solo in Batanes for 5 Days with Only PHP 8,000 Budget
On a personal account, Batanes has overwhelming views of sea, cliffs, hills, skies, lighthouses, and mountains, but there is so much more to it. Falling in love with a place like Batanes is like falling in love with a person. You just want to be around him and cherish all the time that you have. You just want to stare at him and breathe and stare at him again. You want to take in and appreciate the beauty of the creation right in front of you. You're so happy when you see him. And you're heartbroken when he goes.
Fall in love with the views at Chawa Viewing Deck and Chamantad-Tinyan Viewpoint. Get to know and interact with friendly locals in Basco Town. Watch the sunrise or sunset at Marlboro Hills and Naidi Lighthouse. Gaze beyond the starry starry night at Sabtang Island. Write a love letter to Batanes at the Blank Book Archive. Get kissed by the sun at Morong Beach or at the Spanish Lagoon. Be surrounded by warm company in any place that you go to. Fall in love and get your heart broken by Batanes' people and culture. It's a heartwarming travel experience that will make your hearts and minds content forever.
Also read: 8 Reasons Why I Fell in Love With Batanes
TACLOBAN: Travel where you can do the most good
Image credit: Department of Foreign Affairs and Trade
Two years ago, the Philippines was hit by one of the strongest typhoons Filipinos have ever experienced. Tacloban was one of the most damaged places. People lost loved ones, livelihood, and homes. Travel to a place where you can do the most good. Help rebuild houses and shelters, teach basic livelihood trainings, participate in community based projects or join outreach and feeding programs. Immerse yourself in these kinds of travels.
Some programs you can check out:
The Do Good Project

from Leyte Gulf Tours
CAGAYAN DE ORO: Travel where you can conquer your fears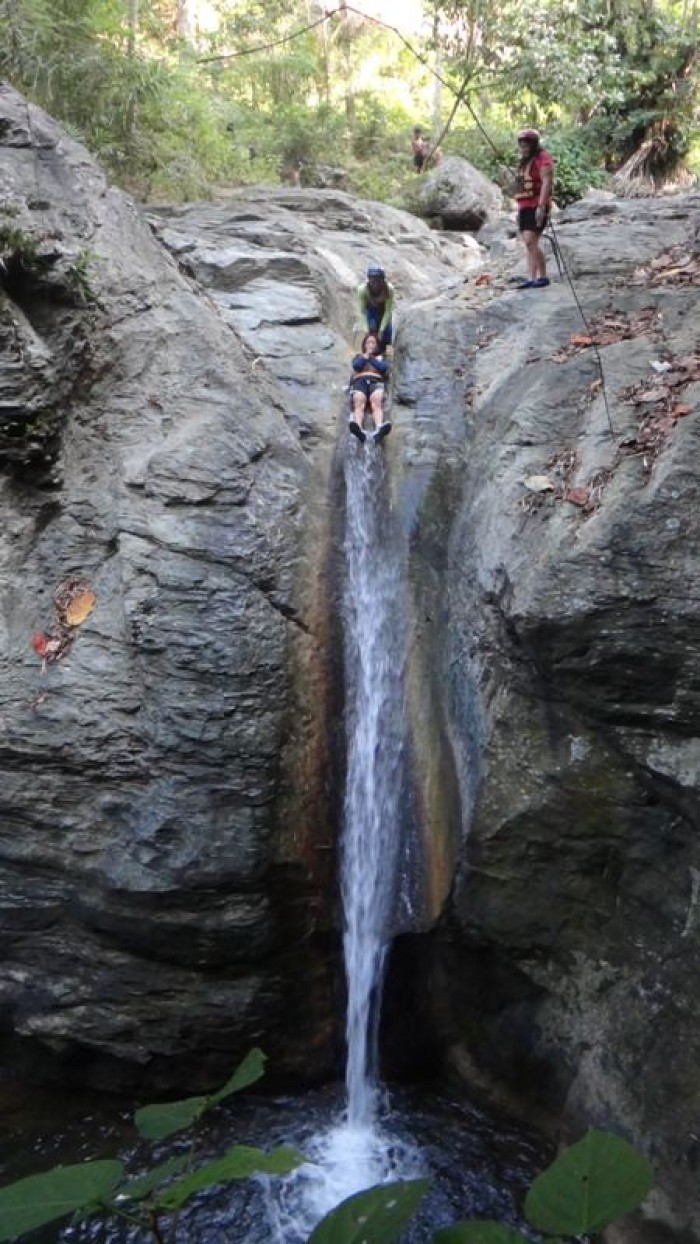 Image credit: Inspiring Grateful Travels
Dubbed as the City of Golden Friendship, any solo traveller will be met by friendly smiles and greetings in this great place of adventure. Travel to a place where you can step out of your comfort zone, where you're forced to push yourself forward and never look back. Join a tour group to embark on one of the best white water rafting experiences you can ever have. Feel the rush of small or big rapids not knowing if you'll survive every class of rapid you'll go through! Will you fall or not?
Slide down, jump off or rappel waterfalls at Mapawa Nature Park! Try zip lines, drop zones, rope courses, and flying lizards at Dahilayan Adventure Park! Motivate yourself to do something new, something you have never done before or never thought of doing! Test your limits to reach your full capabilities, not just in travel, but in life.
MOUNT PULAG: Travel where you can feel challenged and accomplished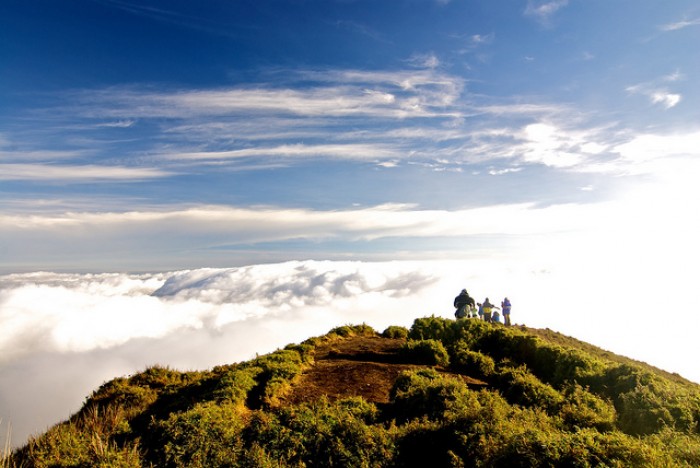 Image credit: jojo nicdao
Mountain climbing is an increasing travel trend here in the Philippines. Most FB Philippine travel groups that I joined always ask the question, Sino may akyat ngayong linggo? Sama ako (Who has a climb this week? I'll join).
Mount Pulag will definitely be a challenge because not only will you be climbing one of the highest peaks in Luzon, you also have to fight the cold weather, and endure the long trek. Travel where you'll experience challenges, where you'll push your limits and endure yourself to keep on going. Perseverance and patience will always be key to getting to the next step. You can try the main trail, Ambangeg, or go for more challenging ones like Akiki, Tawangan, or Ambaguio. On an average, temperature can vary from 9 degrees to 12 degrees. After battling hours of trekking, climbing, and enduring cold and time, you will be met by one of the most beautiful views you will ever see in your life. This kind of success, one achieved by challenges and hard efforts is more fulfilling and overwhelming. A feeling each solo traveller should experience.
EL NIDO: Travel where you can interact with people from around the world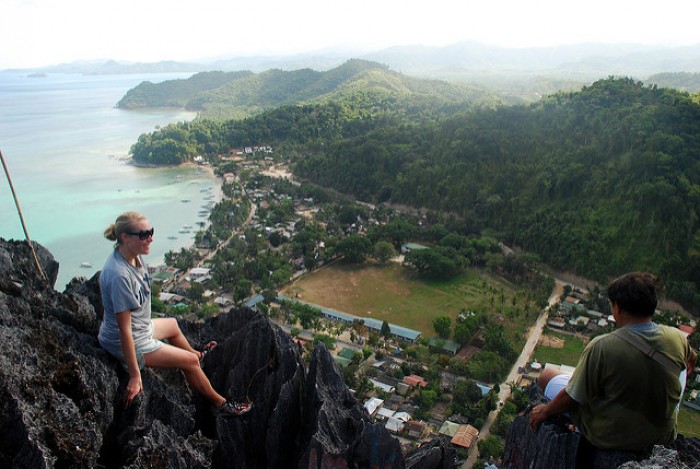 Image credit: MrGaryLarson
Palawan, being credited as the best island in the world for the past two years definitely attracts a lot of visitors from around the world. Having been just there a few months ago, I felt like I was in a different country, not just because of the amazing sceneries and experiences but also because of all the people exploring around El Nido. There were people from the West, from the Middle East, and even around Asia. Walking around, I could hear different languages mixing with our own from the locals. As a solo traveller, you will definitely meet a lot of people through your tours, when you're dining out, or even when you're chilling or partying at a bar.
Grab the opportunity to engage in conversation while having dinner at Trattoria Altrove. Learn cultures from around the world while sunbathing in beaches like Helicopter island or the sandbar at Snake island. Share travel experiences while kayaking in El Nido Small and Big lagoons. Promote the Philippines while walking around the streets of El Nido town. Watch the sunset and have drinks at the Happiness Bar at Marimegmeg Beach. Be confident. Ask questions. See the world through the eyes of other travellers. Experience the world while enjoying the best island in the world!
Also read: Filipinos' Guide to Travelling Solo for the First Time
TRAVEL WITH A PURPOSE. TRAVEL WHERE YOU LEARN. Travel to a destination where you can get so much more than just the place. You're on your own. Explore and find the best potential in yourself, a potential that not only lets you experience the most meaningful travel but creates opportunities for you to obtain lessons you can gratefully use in everyday life.
What's your best Philippine solo travel destination?