Contributed by Zxian Sun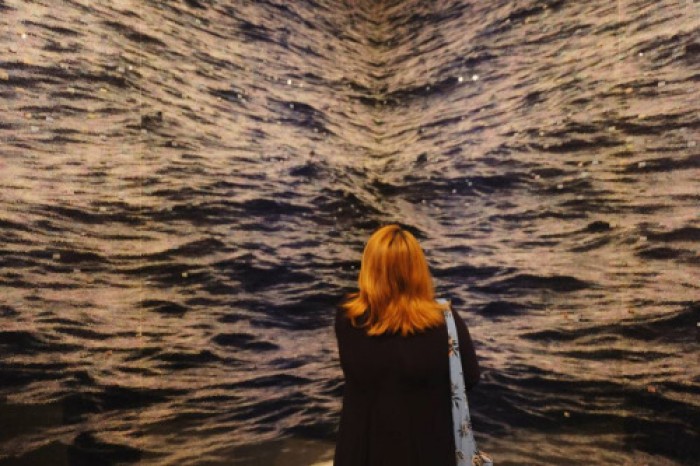 It was a little over a year after I graduated from university when I found myself restless and unhappy with the life I had. I was overworked; I had no semblance of a social life. I always lacked sleep, and I would get sick because I was malnourished – I'd either forget to take my meals or I couldn't stop stuffing myself with whatever food was in front of me.
One night, a friend and I were catching up online. He asked if I'd be visiting him anytime soon because he was itching to go snorkelling with me and some other friends. Then, he started sharing about all his trips to different provinces and cities in the country. At some point in our conversation, I blurted out that I was jealous of him because he seems to have it all. He had a job that he was brilliant at which made good money, he knew how to invest his money in stocks and all sorts of funds and plans, he enjoyed his relationships, and in spite of how busy he was, he always seemed to have the luxury of time to travel.
I, on the other hand, was in bad shape. I couldn't get a firm grasp of my day-to-day reality. Days just seemed to blend together and I couldn't tell if it was Monday or the weekend.
I needed a breakthrough, so I messaged one of my very young family friends and asked if she wanted to go to Hong Kong with me. I figured she'd agree knowing that she is this young vibrant college student who loved going on spontaneous local and international trips with her family. True enough, she did agree and we started planning and figuring out a timetable that would suit us both. We got excited because this was going to be our first trip abroad without the company of our parents. After weeks of planning which dates to book for our flights and deciding on which activities to include or exclude in our itinerary, she ended up bailing on me. I panicked for a moment since I didn't know what to do next.
"Good thing, we haven't booked our plane tickets yet," I told myself in consolation convinced that this trip was never going to happen altogether. Then, I caught myself. I realised I badly wanted to go on this trip. I needed this break. I had to do this for myself, so one morning (at three o'clock, to be specific), I booked my roundtrip tickets to Hong Kong.
Also read: A Simple 3-Day Hong Kong Itinerary for Your Long Weekend Trip
Months later, I found myself getting scolded by one of the Chinese immigration officers at Hong Kong International Airport because I was taking pictures while in the queue. I bowed to the officer and apologised right away. A fellow Filipino who was ahead in the line turned to me, looked at me from head to toe, scowled at me and rolled her eyes. You'd expect I'd feel some sort of embarrassment for being so ignorant with my behaviour and getting publicly called out and criticised, but to be honest, I was actually thrilled deep inside. Finally, I did it. I did something for myself, for my own happiness.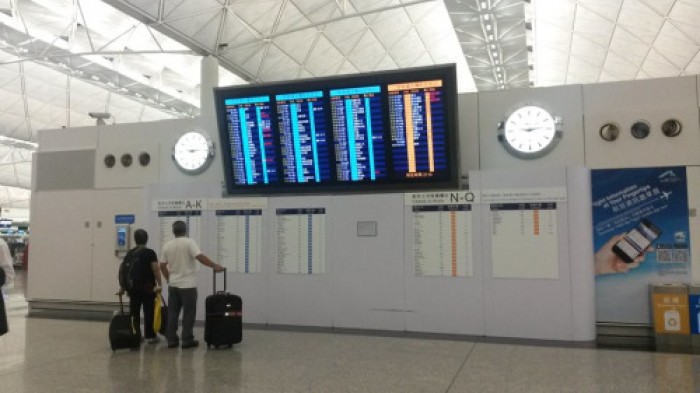 Throughout that Hong Kong trip, I discovered how stupid, smart, fearful, courageous, miserable and happy I could get. Within a week in a foreign country, I had:
Lost track of which stop to get off on since I got too excited being it my first time to take the tram
Been able to help some European tourists seated across me in the bus with directions
Gotten followed by a drunken man while I walked the whole stretch of Nathan Road late in the night
Become friends with a local
Cried in my hostel room having spent the day alone in Disneyland
Caught myself many times smiling to myself enjoying the freedom I had doing whatever I wanted to, and trying out new things at my own pace
Also read: Solo Travel: Why It is Good for the Soul
Since then, not a year goes by that I don't fly out alone to a local destination or some foreign country. Discovering unfamiliar territory all by myself has given me this sense of contentment and assurance that regardless of whatever crap life throws at me, I'll turn out all right. Trips become extra thrilling when I end up creating friendships with the people I meet wherever I may be.
I'm so glad that Hong Kong trip didn't go as originally planned.